How San Francisco Chronicled Its Own Tech Boom
A look back at Silicon Valley's adolescence.
For 152 years, the San Francisco Chronicle has reported on—and photographed—every aspect of the city, including, of course, the evolution of Silicon Valley into the center of the world's tech industry.
This area, south of San Francisco, earned its moniker in the early 1970s, after silicon chip manufacturers proliferated there. It's since become synonymous with breakneck economic growth and youthful billionaires, and has some of the most expensive housing in the country. The technology it created or helped create often generated eye-catching photo-ops and headlines: a giant Macintosh at the 1985 MacWorld Expo, or the front page of the January 1, 2000, issue: "Y2-OK: New Year Rolls In Smoothly."
From semiconductors to microprocessors, personal computers to phones, garages to sleek campuses' the industry has always been driven by ideas and long hours. Today, it is easy to forget just how quickly these changes have become part of daily life—but old photos from the Chronicle seem to put it all in perspective. The newspaper also captured the standout personalities and products of these times of innovation and invention: Steve Wozniak, beaming at the "Apple II Forever" conference in 1984, San Francisco's first coin-operated library computer, and April Fool's gags at Sun Microsystems.
The images, captured on film, often in black and white, are also being brought into the digital age, alongside the millions of others that comprise the Chronicle's photo archive. Negatives and prints are gradually being scanned, and some of the best are being featured in the Instagram account SF Chronicle Vault. Atlas Obscura spoke with Tim O'Rourke, Assistant Managing Editor of the Chronicle and Executive Producer of SFChronicle.com, about organizing millions of images, sharing San Francisco's history, and stumbling across the perfect image.
What makes up the Chronicle's image archive and how is it organized?
The physical photo archive resides in the basement of the historic Chronicle Building at Fifth and Mission streets in the heart of San Francisco. We have about 3 million negatives, 1 million hard-copy photos, and 1.5 million digital photos. The old photos and negatives have been organized over the decades by subject and year, and in other ways by our archivists, including our current head librarian, Bill Van Niekerken.
What period does it span?
The archive is as old as the Chronicle: 152 years. The use of photos, however, wasn't common until after the turn of the 20th century. We have a smattering of shots from the 1920s and '30s, but the collection really ramps up starting in the mid-1940s. Our collection of photos that ran in print is about 95 percent complete.
When did you start to digitize the collection, and how much has been completed?
We've been digitizing the archive in chunks for years. Fully digitizing the hard-copy photos and negatives carries a great cost, in both dollars and time, so we selectively scan and save classic photos, pages, and articles each week. Our recent archive features—Peter Hartlaub's "Our S.F." series, Bill's "From the Archive" blog, and my "Chronicle Covers" project—all served the dual purpose of being strong online content and an excuse to find and digitize classic snapshots of historic moments. Bill, himself, has digitized 15,000 negatives the past few years just for "From the Archive."
Why create an Instagram account?
The Chronicle has been such a vital part of the city's rich, quirky history, and it's been an interest of mine since I was a kid wondering about Alcatraz, or the bridges, or Fort Point. Once I started working here in 2013 I couldn't believe the depth and quality of the archive, and I wanted to share some of the best pieces of history with as many people as possible. To me, the goal isn't to reach a certain follower count or to drive traffic, it's to create a mini-community for folks who love San Francisco and its history, and make them happy that we're sharing our work from the past.
The archive is so deep, how do you choose what to post?
Peter and Bill have driven the coverage, and I've been lucky enough to read their stuff and get a heads-up when they uncover something awesome. I do my own hunting, for specific events, both local and national, and I try to track down shots of the city itself that haven't been seen for years. Some of the best stuff comes when I dig deep into the archives of particular photographers, such as Joe Rosenthal and Duke Downey of the 1950s. They shot so many great photos. It's stunning.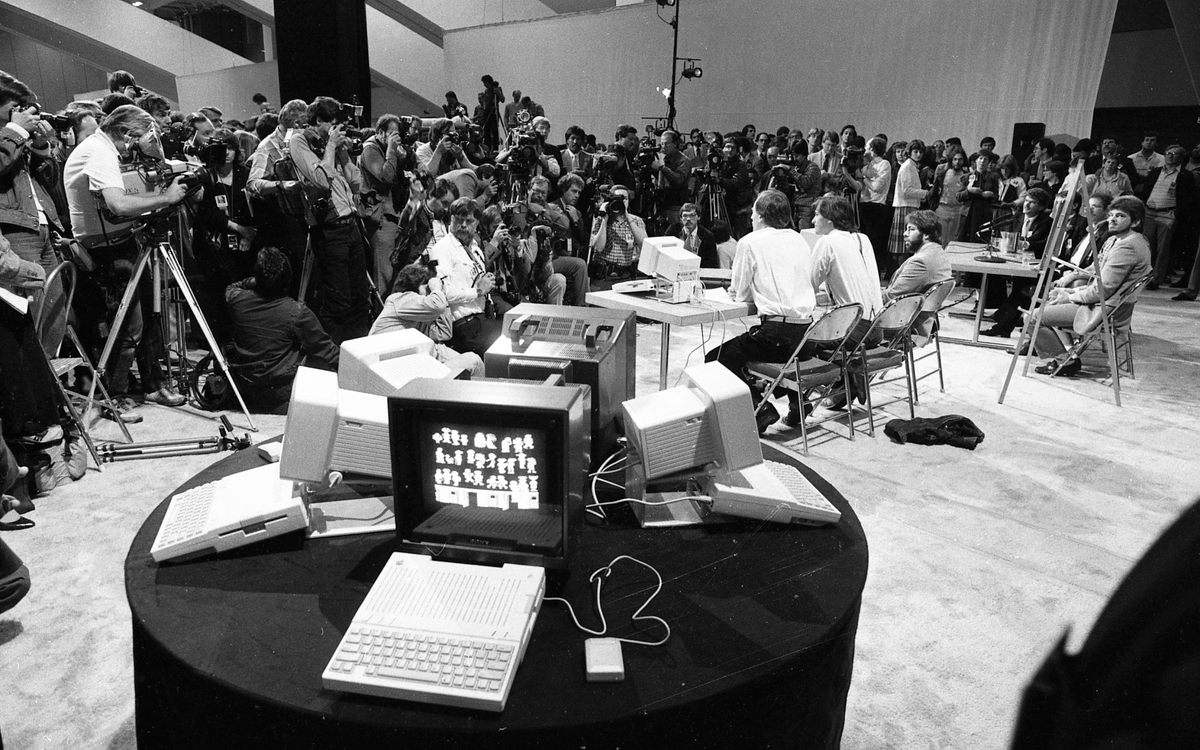 So far you have only posted images in black and white. Is that a conscious choice?
I love old color photos. We've kept the Instagram channel mostly black and white, but we'll have color. Most of the classic images were shot in black and white because that's how they were printed.
We've chosen a selection on archival images of Silicon Valley. What value do you think the archive has in understanding the development of that industry?
Looking back, what strikes me is how fast technological innovation has accelerated, even since the 1980s. It wasn't that long ago that Macs debuted and folks were using cellphones the size of suitcases.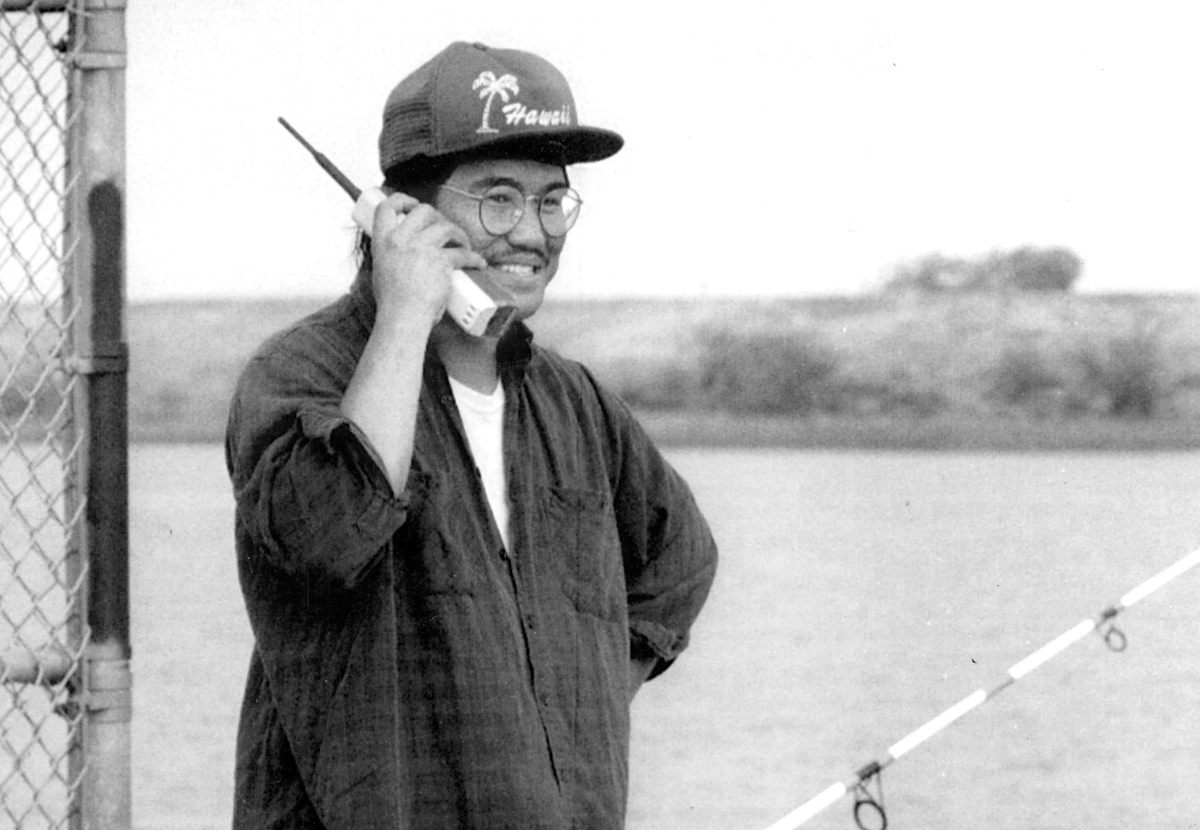 Do you have any favorites among these? Or the archive as a whole?
It's impossible to pick a favorite from an archive so varied and vast, but the images from the opening of the Golden Gate Bridge in 1937 are about as iconic as it gets. It's pretty cool to see the progression of the Transamerica building from stump to pyramid. I'm a Giants fan who works at the Chronicle, so the shots we have of Willie Mays reading the Chronicle's "Sporting Green" will always be special. From the Silicon Valley shots, Steve Ringman's portrait of a young Steve Jobs is about as good as it gets. And, of course, who doesn't like 1980s robots?