Overly Smiley Man Sues France Over Passport Photo
He's arguing that his slightly upturned mouth is a "neutral expression."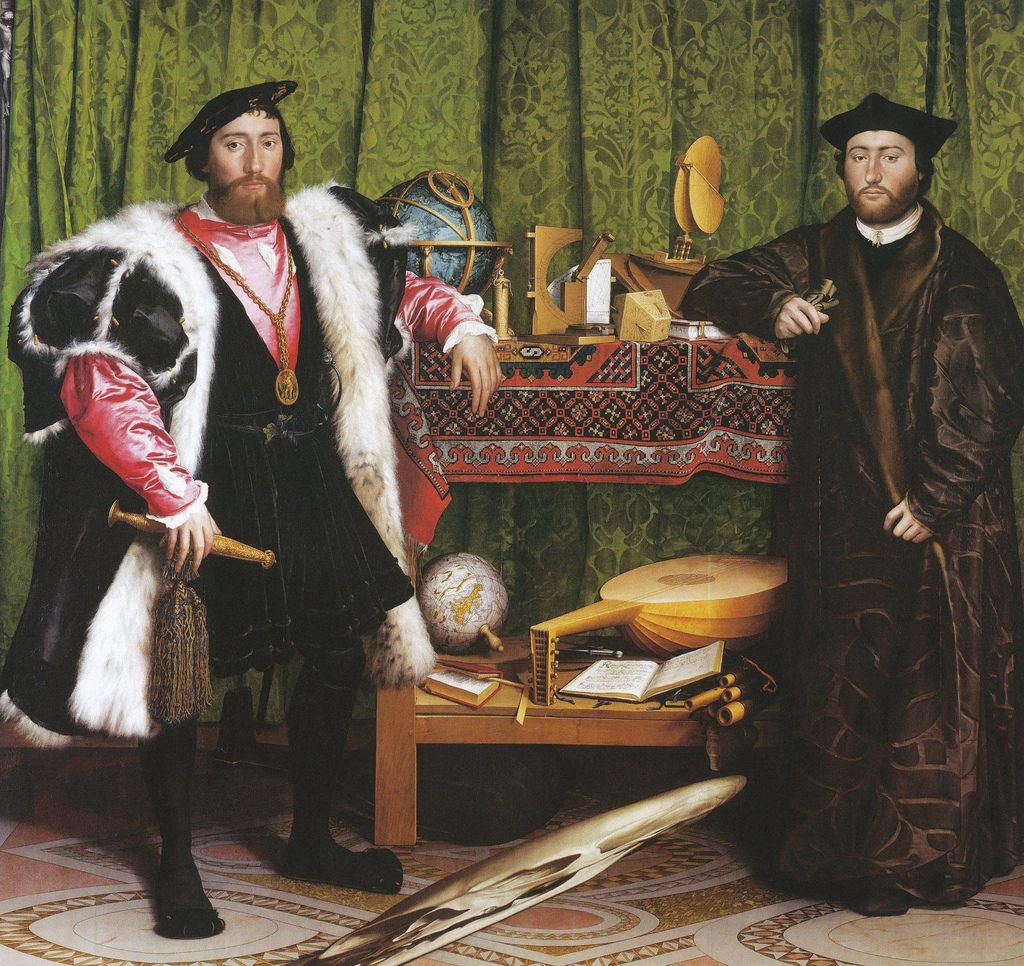 In this painting by Hans Holbein the Younger, two Frenchmen demonstrate appropriate neutral expressions. (Photo: Public Domain)

Getting a new passport or ID can be exciting. Maybe you're beginning a job, or are about to travel internationally for the first time. Maybe you've just assumed a new identity, and can't wait for a chance to finally start over.
So it seems a bit unfair that when you go in to take your photo, you have to keep all that in. One naturally smiley civil servant from France is challenging this legally-backed tradition—and today, his concerns will be heard in court.
The man, a senior civil servant, had his ID photo taken while wearing what he considered to be a normal expression. After the photo was rejected for being, as the Local describes it, "too smiley," he decided to take the matter to the top.
His lawyer, Romain Boulet, is arguing a few things: first of all, that the law doesn't say anything about smiling, merely requiring a closed mouth, eye contact with the camera, and a "neutral expression." And second of all, that France needs officially happy faces now more than ever.
"If they stopped asking the French to be miserable on their IDs, they'd give the morale of the nation a little lift," Boulet, told the Local.
The Paris Court of Appeals will hear the new case today. We'll see whether their expression changes.
Every day, we track down a fleeting wonder—something amazing that's only happening right now. Have a tip for us? Tell us about it! Send your temporary miracles to cara@atlasobscura.com.