Pamplona Installs Urine-Repellant Paint Before Running of the Bulls
Stop peeing everywhere.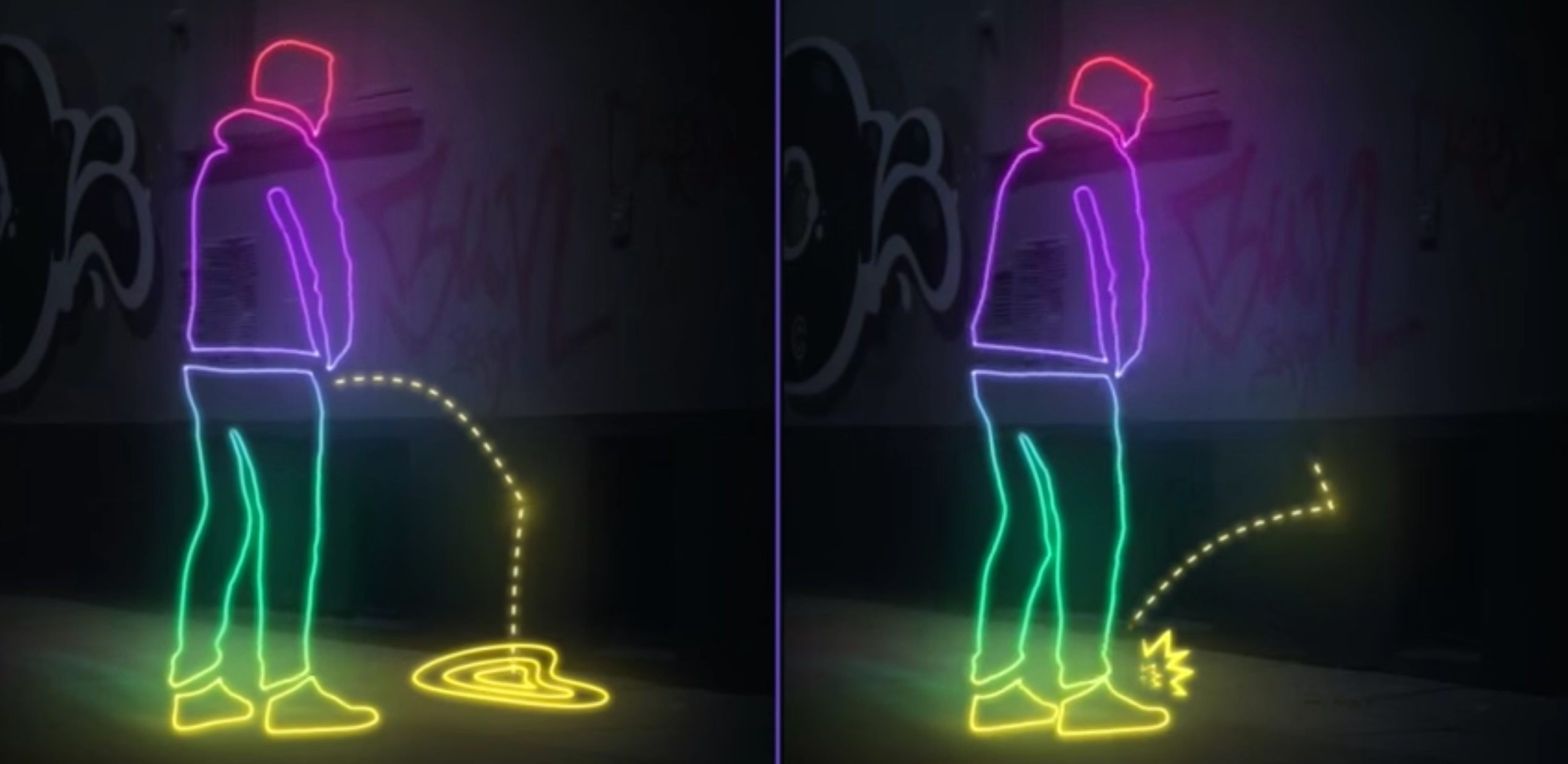 A diagram explaining the anti-pee technology. (Screenshot: Youtube/IG St. Pauli)
Pamplona's famous Running of the Bulls involves both running and bulls, but it also features a lot of eating, drinking, and dancing. By its end, many revelers have to pee like, well, racebulls, and some choose to do so directly on the walls, giving the city a distinct smell.
But if you try to relieve yourself on Pamplona this year, urine for a surprise. In advance of the July festival, officials are installing invisible liquid-repellant paint in "key problem areas" of the city, according to The Local.
"As a result of the repellent, the stream of urine rebounds from the surface and soaks the trousers and shoes of those who decide to relieve themselves in a public place," a city council spokesman explained to the outlet, vividly.
The paint was first used for this purpose in Hamburg, Germany, where drunk tourists were targeting walls, and San Francisco installed similar technology last summer. As one Hamburg resident put it, "it's peeback time."
Every day, we track down a fleeting wonder—something amazing that's only happening right now. Have a tip for us? Tell us about it! Send your temporary miracles to cara@atlasobscura.com.