Planespotting With the 'Avgeeks'
For most people, planes are a necessary hassle, but for aviation enthusiasts they're so much more. 
Nick Benson, Dave Honan, and Jeremy Dwyer-Lindgren all grew up under flight paths. For some, living under a frequent parade of planes is a noisy, house-shaking, sleep-depriving nuisance. But for these three, it's always been an endless source of fascination.
Benson, a web developer from the Twin Cities, says that as a kid he stood in his backyard and watched the planes, leaning back for a longer glimpse—and sometimes just falling over. Honan lives in western Washington today but grew up near the airport in Albany, New York. Dwyer-Lindgren lived under the approach to Worcester Regional Airport in central Massachusetts. Most of the planes that visited his local airport were smaller regional flights, so he sometimes tried to convince family members or neighbors to drive him an hour or so east to Boston's Logan International Airport, where he could see massive Boeing 747s from all over the world.
"The idea that you could get on a plane and end up in a different place anywhere on Earth just fascinated me. It still does," says Dwyer-Lindgren, now a photographer in Seattle. "You can get on a plane and end up anywhere, in Tulsa or Tokyo. To me, airports are places of possibility."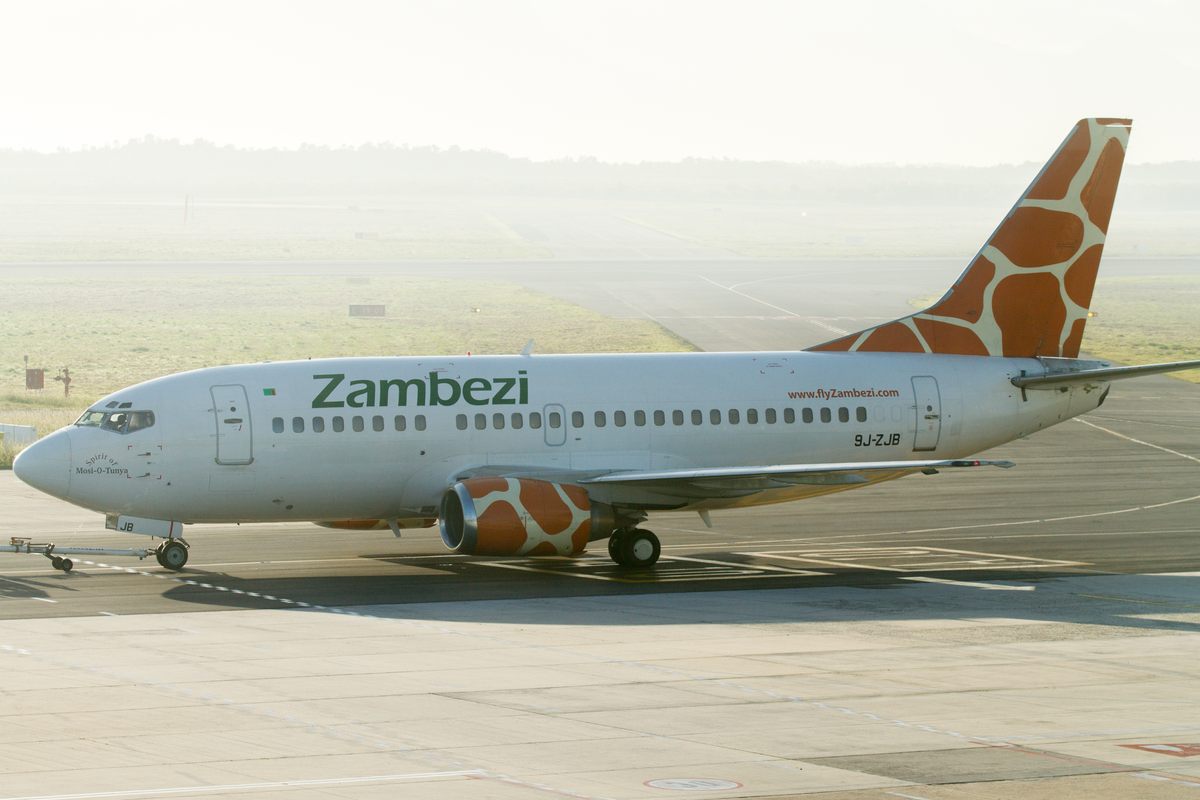 These three men are self-described "avgeeks," or aviation enthusiasts. They and thousands of other people watch the sky for interesting and unique aircraft. Some like to fly on rare planes or exotic routes. Others simply keep track of the planes they see in notebooks and spreadsheets. Some of them take photos, especially of rare or even one-of-a-kind paint schemes. A stripe or color block that most people in airports never notice? To a passionate avgeek it could be a hidden treasure.
For airlines, planes are more than just expensive machines. They're also billboards, and in recent years, airlines have been putting more and more thought into how they paint their aircraft. On occasion, they might create special one-off liveries to market a new route or service. Alaska Airlines, for example, has turned one of its planes into a massive fish, dubbed the "Salmon Thirty Salmon" to promote its home state's fishing industry. Designs like these, as you can imagine, can be avgeek heaven.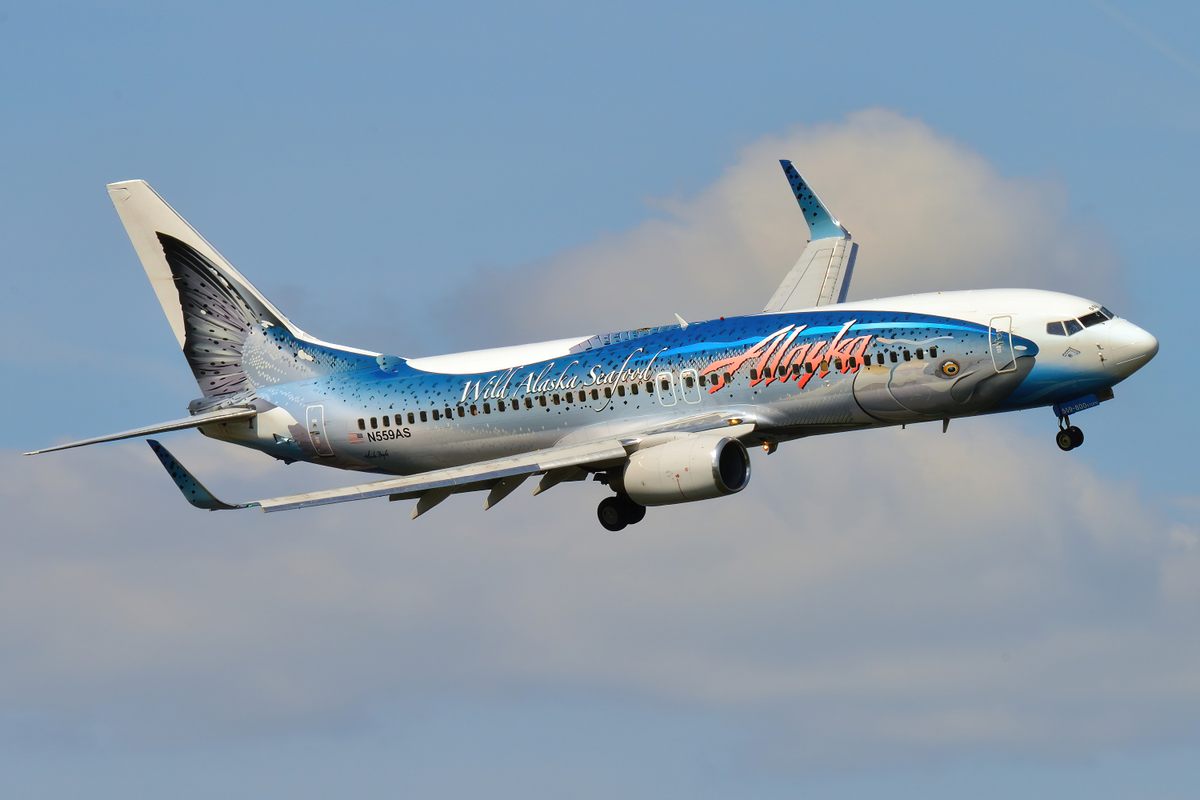 One of the people who figures out how to paint a plane is an avgeek himself, Edmond Huot, the chief creative officer for New York–based marketing agency Forward Media who helped create a livery for the new Northern Pacific Airways, which is expected to fly between the United States and Asia. Huot built model planes as a child in Canada, and came up with fables about who was on them and where they were going. He worked briefly in reservations before pivoting to marketing. The new design is black and white, with hints of blue and green on the winglets (the end of the wing that curves upward) to invoke the northern lights.
Huot says that for a designer, a plane-sized canvas is a dream come true—but also presents challenges. Planes are not flat, and they're seen from all sorts of angles. Even with three-dimensional models it can be almost impossible to know exactly what a plane will look like until it's done. "When you finally see the plane, it's a really big moment," he says. "It's a little stressful too, because you can't easily redo it once it is done."
Northern Pacific will eventually have a dozen of these planes in the air, and that scarcity will make them targets for avgeeks, some of whom might go great lengths to see them.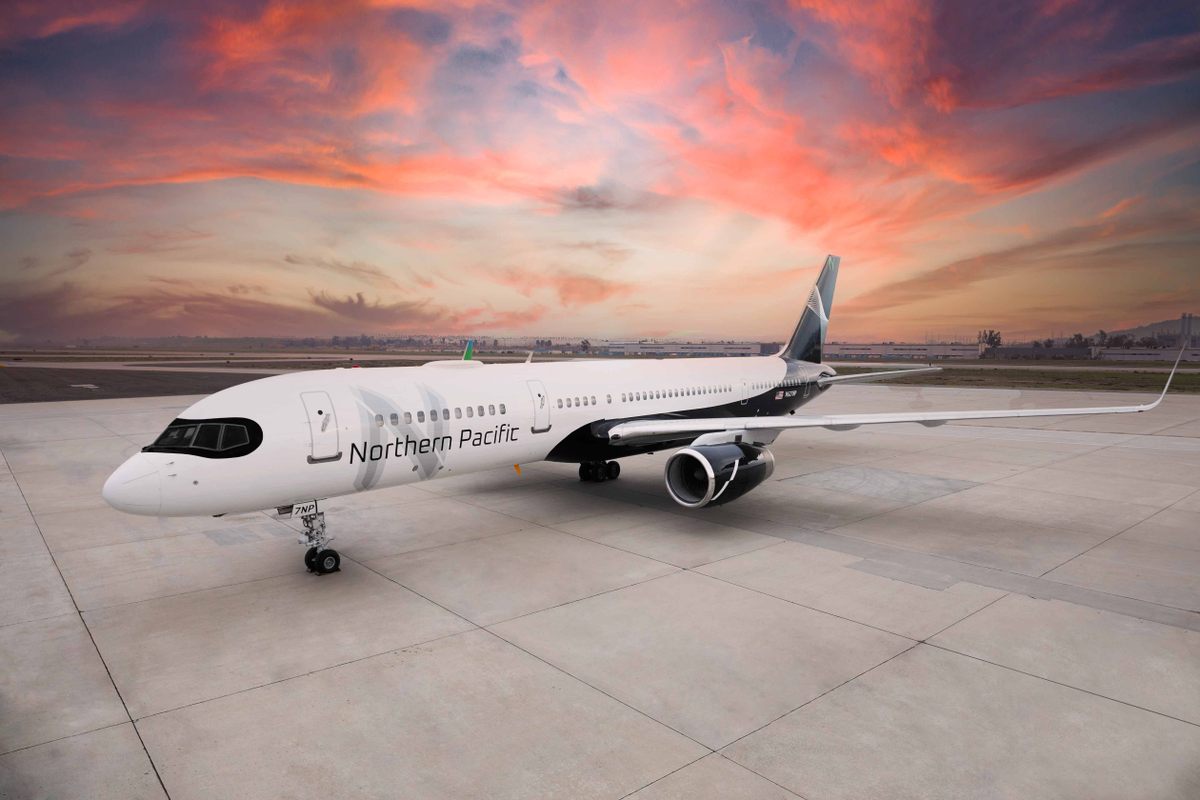 Dwyer-Lindgren says he has traveled all over the world in search of interesting planes, a task that has gotten considerably easier in recent years thanks to the internet, where fellow avgeeks trade information about new and specially painted planes. In the early 2000s, he says, it was more like flying blind. On those rare days he could get someone to drive him to Boston's Logan International, he headed straight to the arrivals board in the terminal with a pen and paper and write down as much flight information as he could, before driving around the perimeter of the airport in hopes of seeing a touchdown. International flights are always the most interesting because the planes tended to be larger and from airlines he normally wouldn't see at his home airport. During those early years, Dwyer-Lindgren occasionally met other enthusiasts at Logan, but it wasn't until he went to New York for a group meet-up at John F. Kennedy International Airport that he really got involved with the community. Avgeek meet-ups are common at major airports, including in Los Angeles and Miami.
There is an art to "planespotting," and it can be hard for newcomers to pick up. Besides having to know what planes are worthwhile, avgeeks need to have a basic understanding of how a specific airport operates. Listening to air traffic control on a radio can indicate which runway a specific flight might be landing at, but Dwyer-Lindgren says he's missed plenty of photos because he was in the wrong spot at the wrong time. Flight trackers such as Flightradar24 or FlightAware, which show most flights on a live map, have helped. And it's not just specially painted planes that avgeeks are after. Dwyer-Lindgren says fans also track down older planes or ones that are being retired. For him, that's meant the iconic Boeing 747, perhaps one of the most recognizable jets ever built, with a large fuselage and telltale "hump" on top. Since the late 1960s, more than 1,500 have flown, but fewer and fewer are still used in passenger service. Following a rash of retirements during the pandemic, there might only be a few dozen left in commercial service carrying people right now. Once common, now an endangered species.
"The 747 made international travel accessible to the masses," Dwyer-Lindgren says. "And they're just so unique-looking."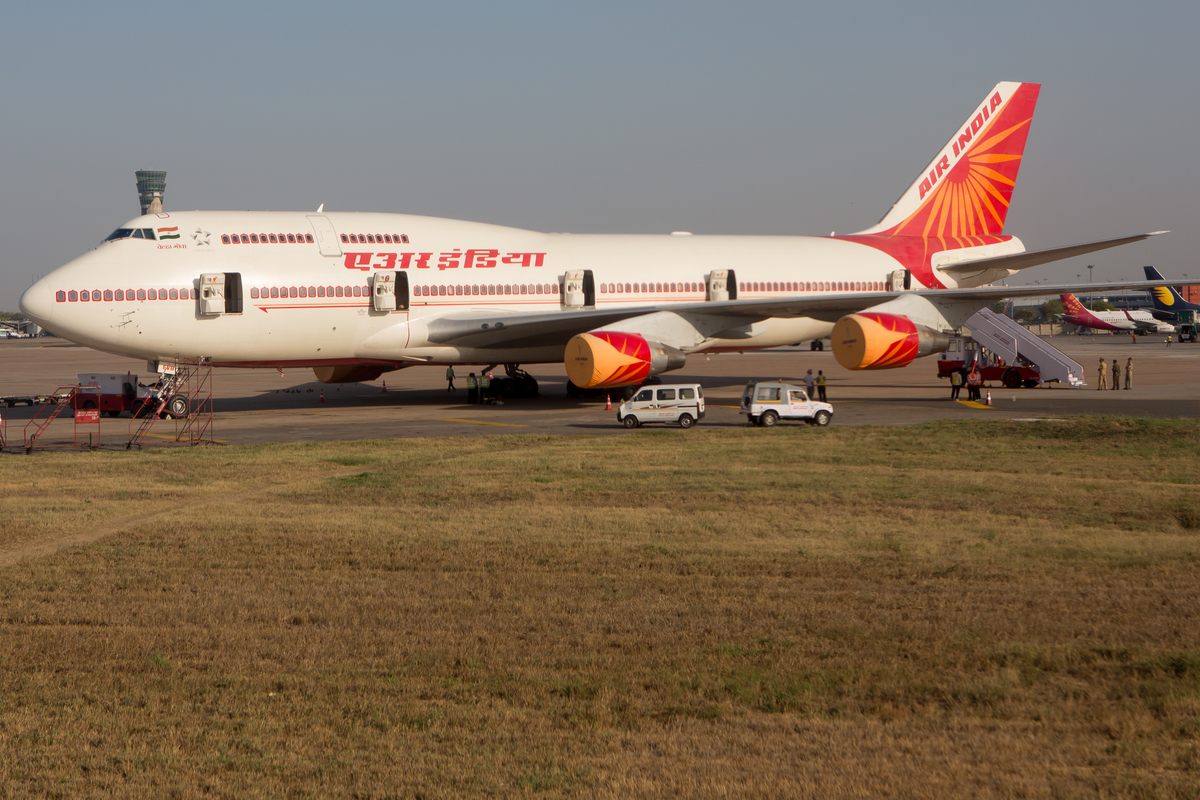 Honan says that the thrill of the hunt is what got him interested in aviation photography. He lost his childhood interest in planes—railroads took more of this attention—until 2014, when he went planespotting with a coworker near his present home. His interest came soaring back. Among the planes he could see at nearby Seattle-Tacoma International Airport was the "Salmon Thirty Salmon."
"It was the pursuit of things out of the ordinary that got me back into it," he says. "I liked planes before that but now there was a mission. I was going out to see a specific plane—maybe it was the only one painted in a specific scheme or something—and that was really cool."
These days, Honan spends his free time on an even harder mission: photographing military and firefighting planes. Tactical military aircraft are rarely tracked on apps, but low-level training missions frequently occur on designated routes, usually in remote areas. Honan has traveled throughout the West in the last few years visiting these training routes in search of the perfect picture. While not every trip pays off, it is incredibly rewarding when everything comes together in a great shot of an unusual aircraft. He frequently shares the images he takes with the pilots themselves as a way of thanking them for their service.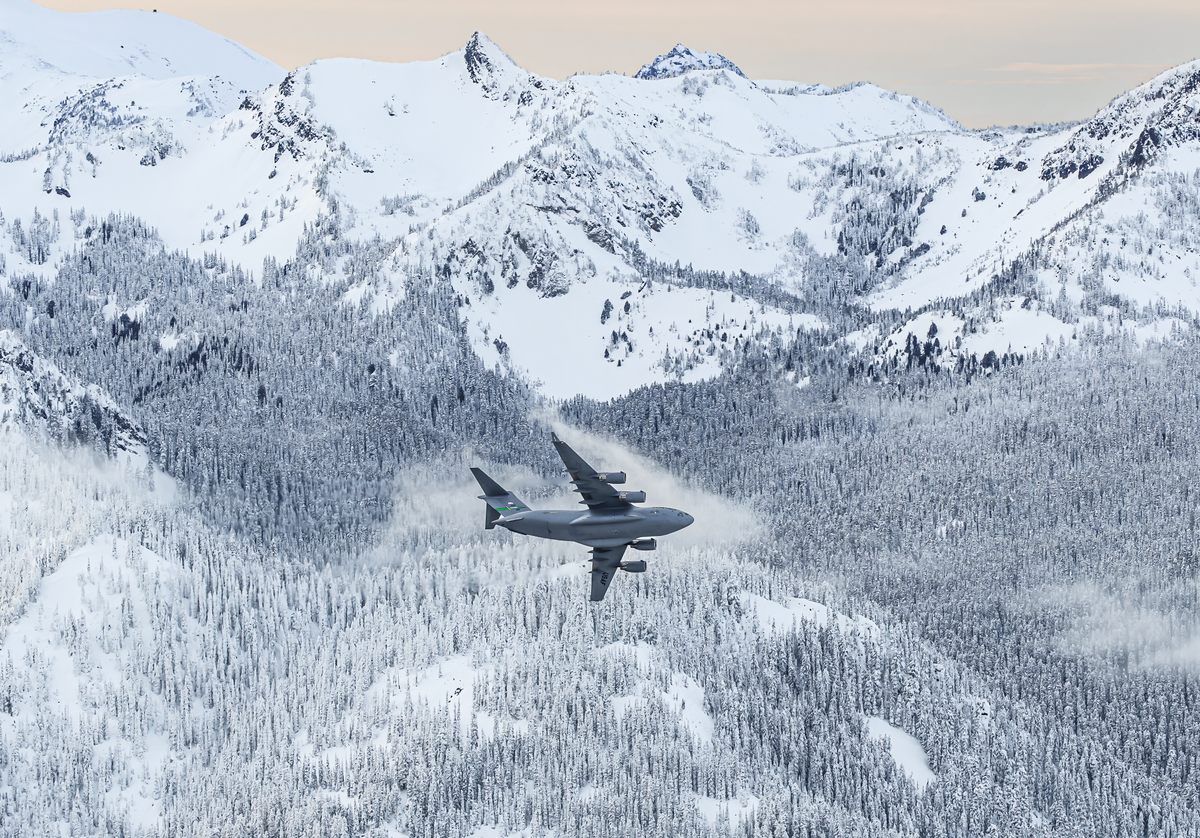 Military and firefighting planes are just one of the many areas of interest in the hobby, Benson says. Others are into private jets, helicopters, even planes carrying sports teams (though they usually look like any other plane). In fact, there's a Twitter account dedicated entirely to tracking sports teams as they criss-cross the country. Like the others, Benson was interested in aviation as a kid, but it wasn't until the mid-2010s that he started spending a lot of time watching and photographing planes at his local airport, Minneapolis−St. Paul International. One of his first big catches was Antonov AN-225, the world's largest aircraft, which was used to move cargo and humanitarian supplies during disasters. The plane was operated by Antonov Airlines but was unfortunately destroyed by Russian forces in Ukraine.
Benson has since turned helping fellow avgeeks into a career. A few years into planespotting, he wondered if he could create a service that would let him know when rare or interesting planes were coming to the Twin Cities. With his background in web development, Benson figured out how to comb information from flight-tracking sites to tip him and other local avgeeks off. Since 2017, JetTip has turned into a subscription service that helps fans at airports across North America when they're looking for something interesting, including specially painted aircraft.
"It's awesome knowing that I've helped make a lot of people happy because they were able to see a plane that has been on their spotting bucket list for a long time," he says.
With new airlines—and new planes— emerging all the time (and old models and designs being retired), Benson and the others will always have plenty to geek out over.