Wanted: A Platinum Pudding for Queen Elizabeth
A baking contest—judged by Mary Berry—seeks the next great British dessert.
In memory of Queen Elizabeth II, we're resurfacing some of our stories and places related to her remarkable life.
In 2022, Queen Elizabeth II will become the first British monarch to celebrate a platinum jubilee, marking 70 years since her ascension to the throne. To honor her longevity, the high-end department store Fortnum & Mason has launched the Platinum Pudding Competition—a contest to create a new sweet that will be served to the Queen and at parties around the country this summer. The winner will not only receive a trophy and a raft of tasty goodies, but their recipe will become part of royal history.
In the United Kingdom, the competition announcement led to the perennially sticky question: What is a pudding? The exact definition is murky, meaning the competition had to issue a one-page pudding explainer. Medieval British puddings may have started as boiled animals' intestines stuffed with grain, but they happily now come in a variety of more enticing shapes and sizes. While still-savory outliers such as black pudding and Yorkshire pudding muddy the otherwise sugary waters, for many British diners, the term 'pudding' has simply become synonymous with 'dessert.'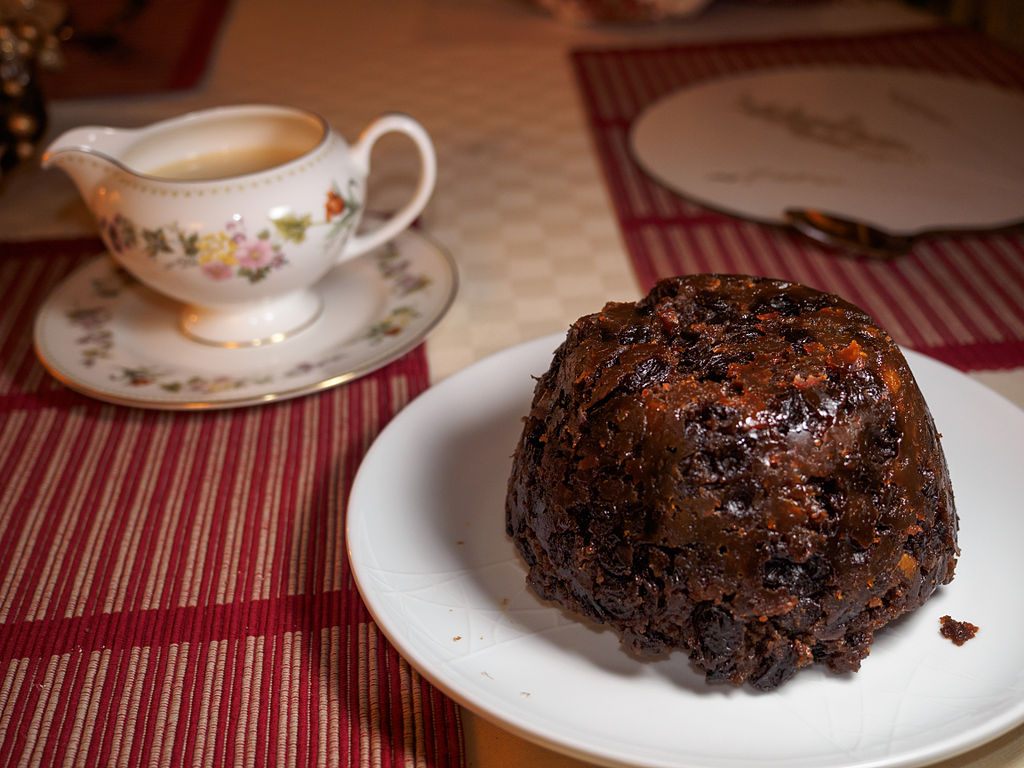 The good news? The Platinum Pudding Competition isn't too exacting when it comes to definitions. Instead, the judges, led by British baking royalty Dame Mary Berry, will welcome puddings that are layered or rolled, steamed or boiled, or resemble a pie, crumble, cake, or tart. The main rule is that the pudding must be sweet. The contest will accept entries submitted before the February 4 deadline, from amateur bakers over the age of eight who are UK residents.
Then, of course, there's that other culinary consideration: The proffered pudding must be fit for a queen. Her Majesty is accustomed to having dishes created in her honor. For her 1953 coronation luncheon, Cordon Bleu chef Rosemary Hume devised Poulet Reine Elizabeth—now widely known as coronation chicken. The original bears only a passing resemblance to the lurid orange version found on British deli counters today. Hume's recipe involved poaching young roasting chickens, a carrot, a bouquet garni, salt, and peppercorns in water and a little red wine, before coating the meat in a freshly prepared curry sauce thickened with mayonnaise and apricot purée. With most staples still subject to post-war rationing, and chicken an expensive luxury, the extravagance of the coronation chicken wouldn't have gone unnoticed by the 350 foreign dignitaries attending the event.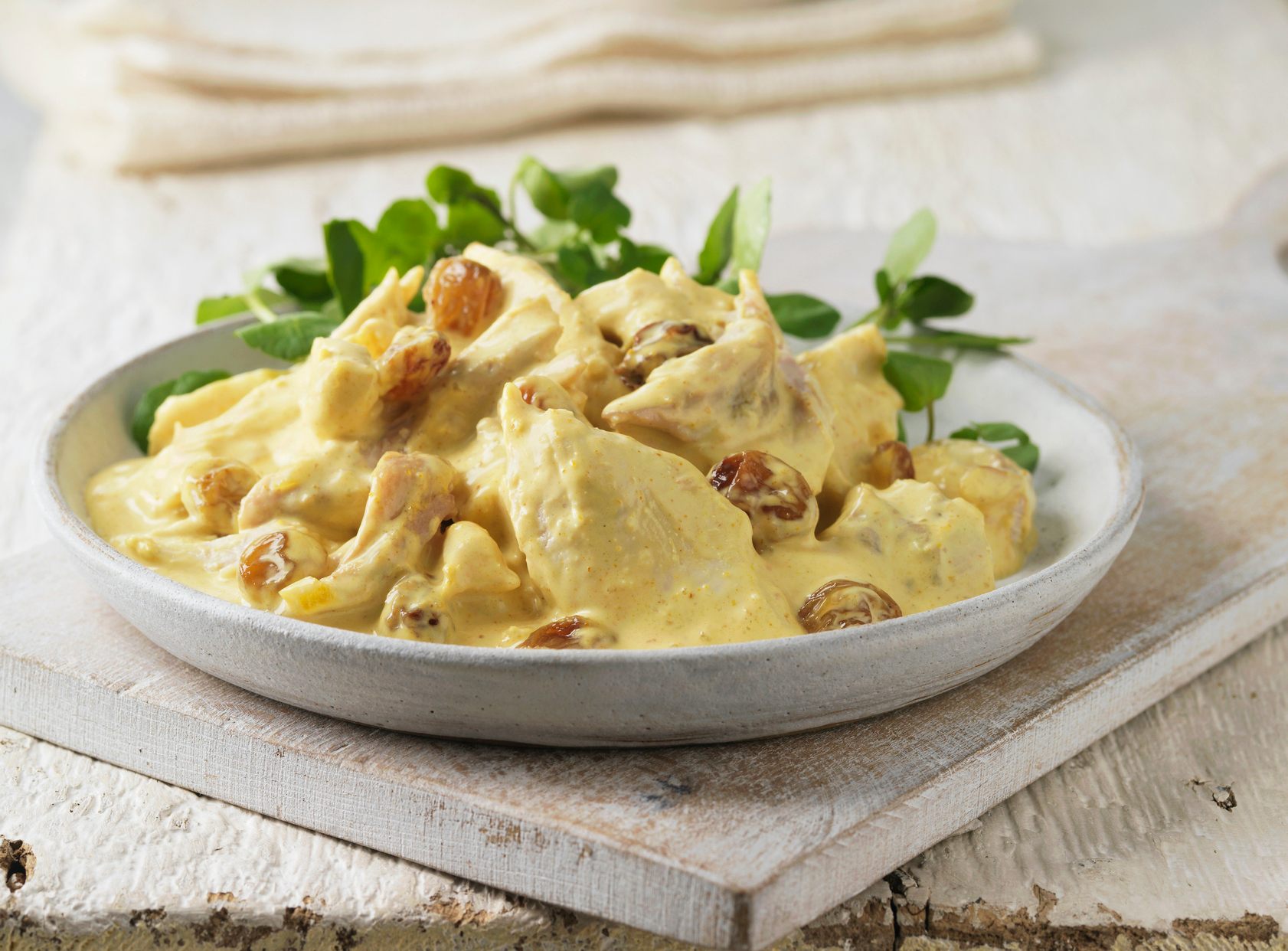 History shows that past royal recipes have always gone for broke. "The more extravagant, the higher the prestige," says says Emma Kay, food historian and author of A History of British Baking: From Blood Bread to Bake-Off. Anglo-Saxon royal banquets were conspicuously lavish affairs: King Offa, while traveling on Boxing Day, 781, paused to have a feast involving more than 40 casks of ale, 10 jars of honey, 300 loaves, two ox, ten geese, 20 hens, 10 cheeses, 100 eels, five salmon, and a whole cask of butter.
Regula Ysewijn, author of Pride and Pudding: The History of British Puddings Savoury and Sweet and one of the Platinum Pudding Competition judges, similarly points to Henry VIII's coronation banquet of 1509 as a statement of royal power. "It was described as being 'greater than any Caesar had known,'" says Ysewijn. The feast involved elaborate sugar work decorations and statement roasts, from swan to peacock. However, even this opulent power play pales into insignificance compared to the banquet held in 1821 to mark the coronation of George IV. According to parliamentary archives, the coronation and accompanying festivities cost £250,000 (roughly £27 million pounds or $36 million dollars in today's money). Kay notes the palace hired one of the most coveted chefs of the time, Marie-Antoine Carême. Alongside an indigestion-inducing array of pies, seafood dishes, and pastries, Carême created a four-foot-high centerpiece of a Turkish mosque made of marzipan.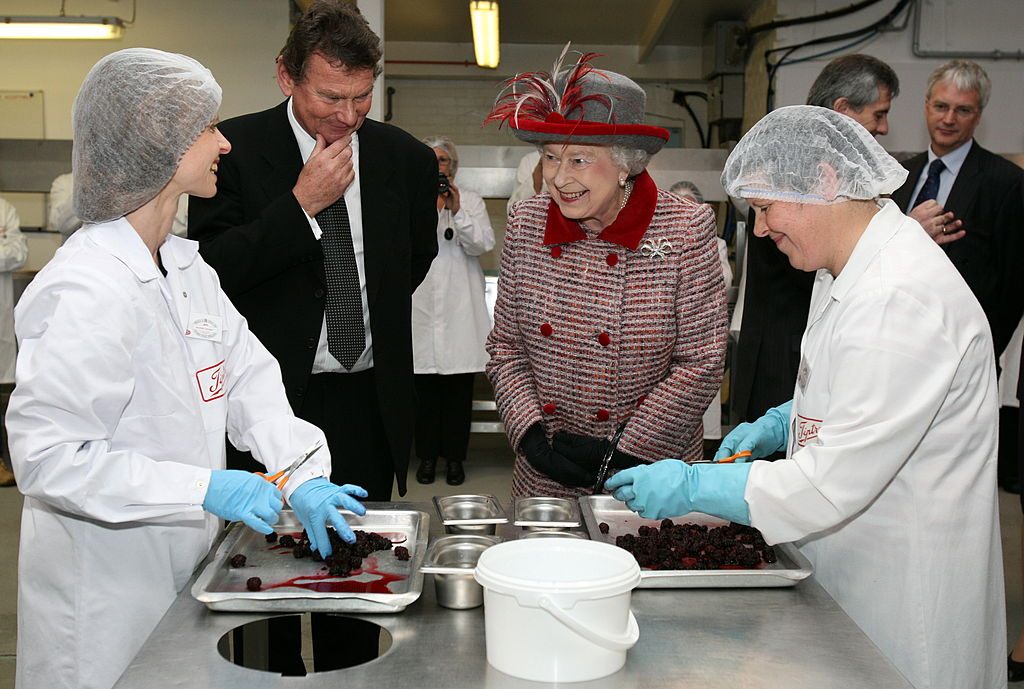 But Ysewijn says that potential entrants for the pudding competition shouldn't use past royal feasts as blueprints. Unlike when royal dishes were purposefully created to be beyond the means of the masses, it's hoped that home cooks will be able to recreate the new pudding for jubilee events across the country. "Keep it simple," Ysewijn advises. "We're looking for something that can become a new classic."
Keen sourdough and cake baker Karen Watkins has heeded this advice. "I've designed a pudding that is easily prepared and easily cut up and shared," she says. Her recipe has also drawn on the royal connections of her local area. She plans to use cherries from Teynham in Kent, which supplied the kitchens of King Henry VIII.
Whether the winning recipe of the competition will have any longevity remains to be seen. As Kay points out, not all royal culinary tributes remain popular. The bullion-based Albert sauce, thought to be named after Queen Victoria's prince consort, has long fallen out of favor. But Ysewijn feels confident that the combination of an extraordinary jubilee and the joyful nature of puddings means the winning creation will be remembered for decades to come. Perhaps the new pudding will be something unexpected, especially considering how cooks now have access to more ingredients than ever before. "After all," says Ysewijn, "the world of puddings is versatile and ever-evolving."
Gastro Obscura covers the world's most wondrous food and drink.
Sign up for our email, delivered twice a week.