Poland To Take Down 500 Soviet-Era Monuments
The country has steadily been eliminating remnants of its Cold War past.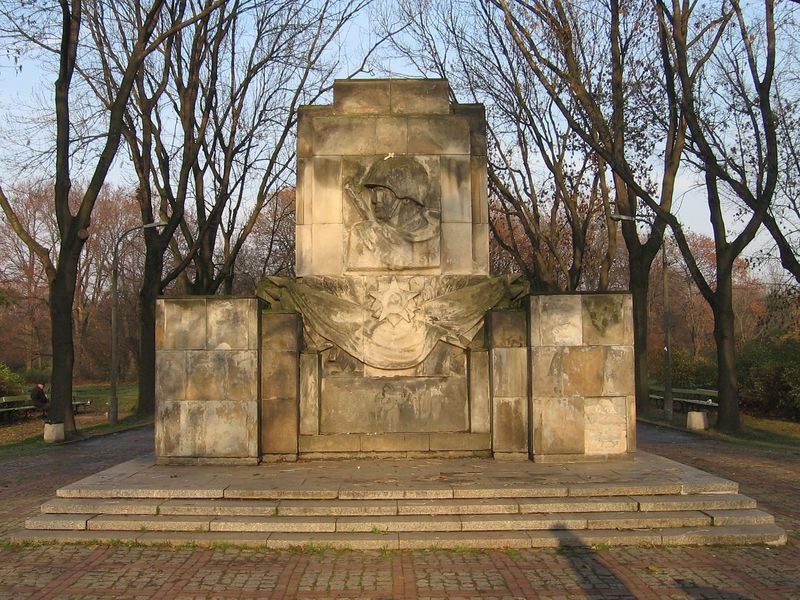 This Red Army Memorial, in Skaryszewski Park in Warsaw, was removed by Polish officials in July. (Photo: masti/WikiCommons CC BY-SA 3.0)
For months, Poland has embarked on a campaign to remove hundreds of Soviet-era monuments, much to the chagrin of Russia, who can do little more than sit on the sidelines and watch. 
This week, a Polish official said that the plan will only accelerate, as the country makes a list of remaining public Soviet artifacts, likely for removal. 
Lukasz Kaminski, the head of the country's Institute for National Remembrance, also told local authorities to take down 500 Soviet-era monuments, continuing a practice that began over two years ago after Russia annexed Crimea, sparking a conflict and unrest. 
Each removal brings a new round of angry statements from Russian officials, who accuse Poland of erasing history, and this time was no different, with a statement saying that the removals "won't remain unanswered." 
Polish officials, for their part, seem to realize that time is of the essence if they hope to not escalate things further. 
"It is clear to us that Russia will protest," Kaminski said, according to Newsweek.