Giving Trees Probiotics Can Help Clean Up Superfund Sites
Scientists have found bacteria that like gobbling up a common toxic chemical.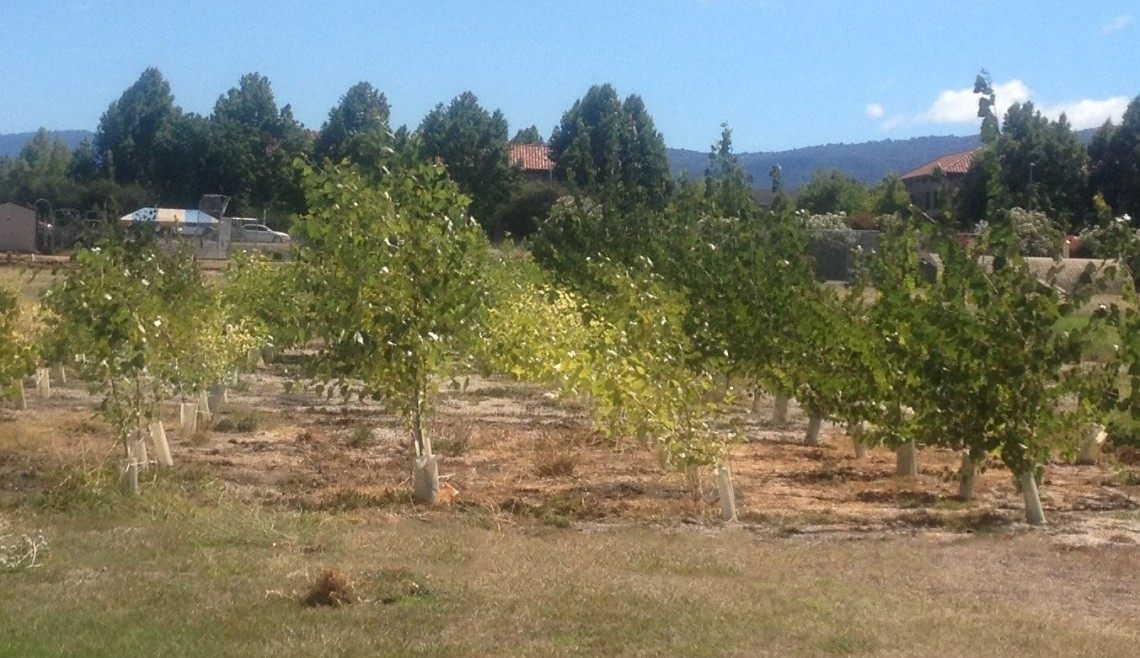 Trichlorethylene is an industrial solvent once used to degrease metal parts, clean rocket engines, and remove paint (it was even used as an anesthetic) that is now known to be carcinogenic and a cause of developmental and nervous system problems. The chemical doesn't occur naturally, but is found in soil and water in areas contaminated by industrial waste. Cleanup efforts often require laboriously excavating contaminated soil or using expensive groundwater treatment processes.
Scientists have now developed a new approach for getting trichloroethylene out of soil. A particular strain of bacteria acts as a sort of probiotic for poplar trees, and helps them absorb the chemical from the soil to break it down into less harmful compounds. Using plants to clean up toxic waste is known as phytoremediation, and while it's a relatively inexpensive method, the plants involved are at risk of stunted growth, or may die in the process. But in field tests in California, the trees given the probiotic not only grew better than control trees, they also pulled more trichloroethylene out of the soil.
The bacteria is a naturally occurring strain that scientists found in the Midwest. Researchers combed through wood samples from a grove of poplars growing at a site contaminated with trichloroethylene, and eventually isolated the helpful microbe. "The poplar at the older site in the Midwest selected for the best microbes to help it do its job," said Sharon Doty, a professor at University of Washington and lead author of the study, in a press release. "We took advantage of that natural selection process. We just had to find the best ones that the plant already chose."