The Prison Rehab Where a Meth-Addicted Python Got Clean
Wombats, turtles, and kookaburras, among other creatures, are also welcome.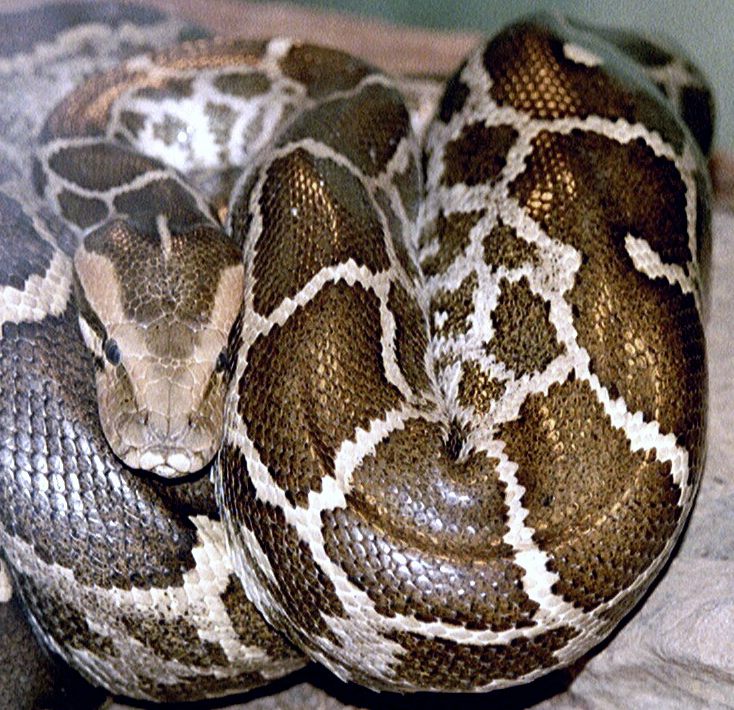 For a drug addict, prison can be a place to clean up and reconsider the direction of one's life—even, in Australia, at least, a snake. 
That's thanks to an animal rehab facility at the John Morony Correctional Complex in Berkshire Park, a suburb of Sydney, where prisoners care for injured animals, such as a meth-addicted python that recently came through. The snake and hundreds of other creatures arrive there as the result of court proceedings or police seizures, according to the Australian Broadcasting Corporation.
The python, which handlers said was acting "confused, erratic, and aggressive," needed more than a month of detox, according to the ABC. It acquired its addiction from its former home, a meth lab, where it absorbed the drug through its skin.  
#Ice-addicted #python just one of hundreds of #animals in #prison rehabilitation https://t.co/3WezKSeP58 (Pics: @NSWJustice) pic.twitter.com/qebJik9h0C

— ABC News (@abcnews) April 11, 2017
The rehab facility is for more than just legless reptiles, though. "Turtles, wallabies, possums, kookaburras, emus, cockatoos and wombats are also among the about 250 animals housed in the prison at any one time," ABC reports. The minimum-security prisoners who care for the animals also get some benefit—a certificate, for one thing, in addition to some lessons about "group interaction and self-motivation," a prison official told ABC. 
The snake, meanwhile, gets sobriety and, maybe, some calmer nerves.