Listen to Radio on the Go With This Strange 1931 Hat
Its name? The Radio Hat.
Turns out, listening to podcasts on your morning commute is nothing new. In 1931, the British cinemagazine Pathetone Weekly—which documented odd fashion trends during its run from 1930 to 1941—premiered a new invention: the Radio Hat.
In it, a man waiting for the bus decides to listen to the radio—via his straw hat, from which two large antennas poke out.
As a Pathetone Weekly title card read: "They say there's nothing new under the sun—this little French idea to while away the bus waits, must surely be!"
According to an August 1930 issue of Modern Mechanix, a Berlin engineer invented the hat, which allowed its wearer to "listen to the Sunday sermon while motoring or playing golf, get the stock market returns at the ball game, or get the benefit of the daily dozen while on the way to work by merely tuning in."
This was not, however, the first radio hat. The technology appears to date back to the early 1920s; a Library of Congress photo taken "between 1921 and 1924" features a man with a radio hat similar to Pathetone Weekly's. Ultimately, neither hat seems to have made much of a splash among the public—but a radio hat designed two decades later certainly did.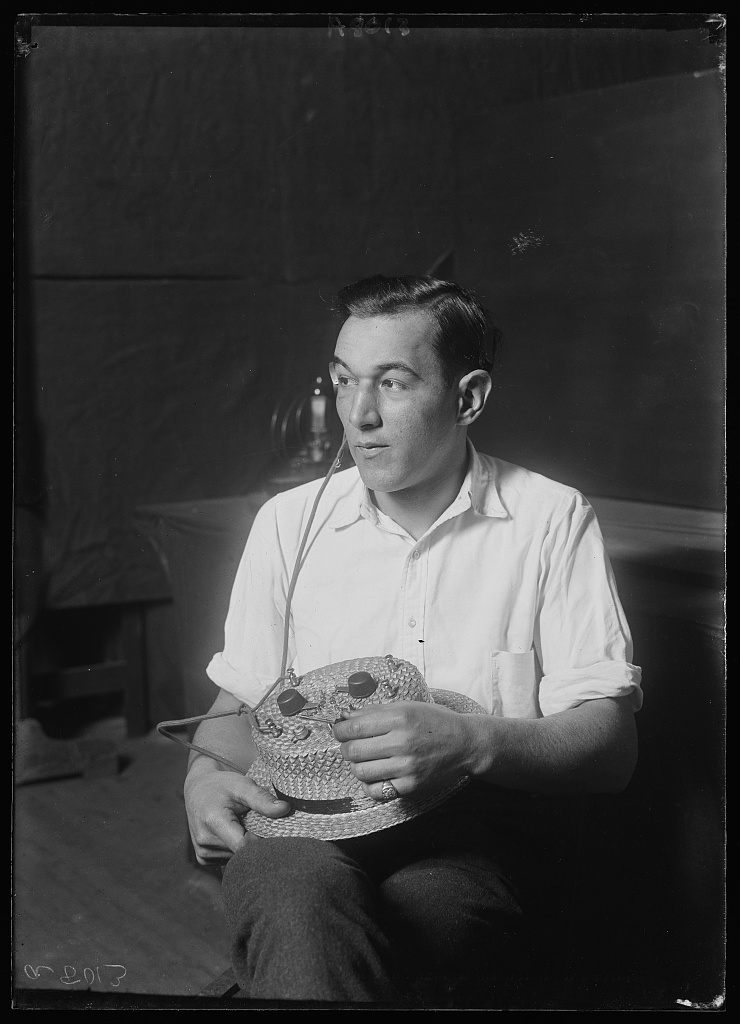 In 1949, a Brooklyn novelty store introduced what they called "The Man From Mars Radio Hat." A flurry of articles promoting it followed, and as did a temporary buying frenzy.
In one article, LIFE Magazine called the Man From Mars Radio Hat "the latest and silliest contribution to listeners who feel compelled to hear everything on the air."
Concerned that radio hats weren't adequately playing into stringent gender roles? Never fear: LIFE consoled female readers that "more ladylike radio hats are already being designed, involving ribbons and feathers."
But despite the momentary success of the Man From Mars Radio Hat, sales dropped off in the early 1950s. By the time it disappeared from the market in 1955, a new invention in portable radio technology was making the rounds: the transistor radio.
Video Wonders are audiovisual offerings that delight, inspire, and entertain. Have you encountered a video we should feature? Email ella@atlasobscura.com.