Found: A Rare, 17th-Century Map of Australia
Created around 1659 by a Dutch cartographer, it's the first map to show Tasmania.
Around 1659, the Dutch cartographer Joan Blaeu dug into the latest records of the Dutch East India Company's explorations of the lands beyond Asia—the coast of Australia, where Europeans first landed in 1606, the island of Tasmania, and New Zealand. Some of these islands were relatively new discoveries for the company, explored by Abel Janszoon Tasman in the 1640s.
Blaeu used these records to make one of the earliest maps of Australia—the first to include Tasmania.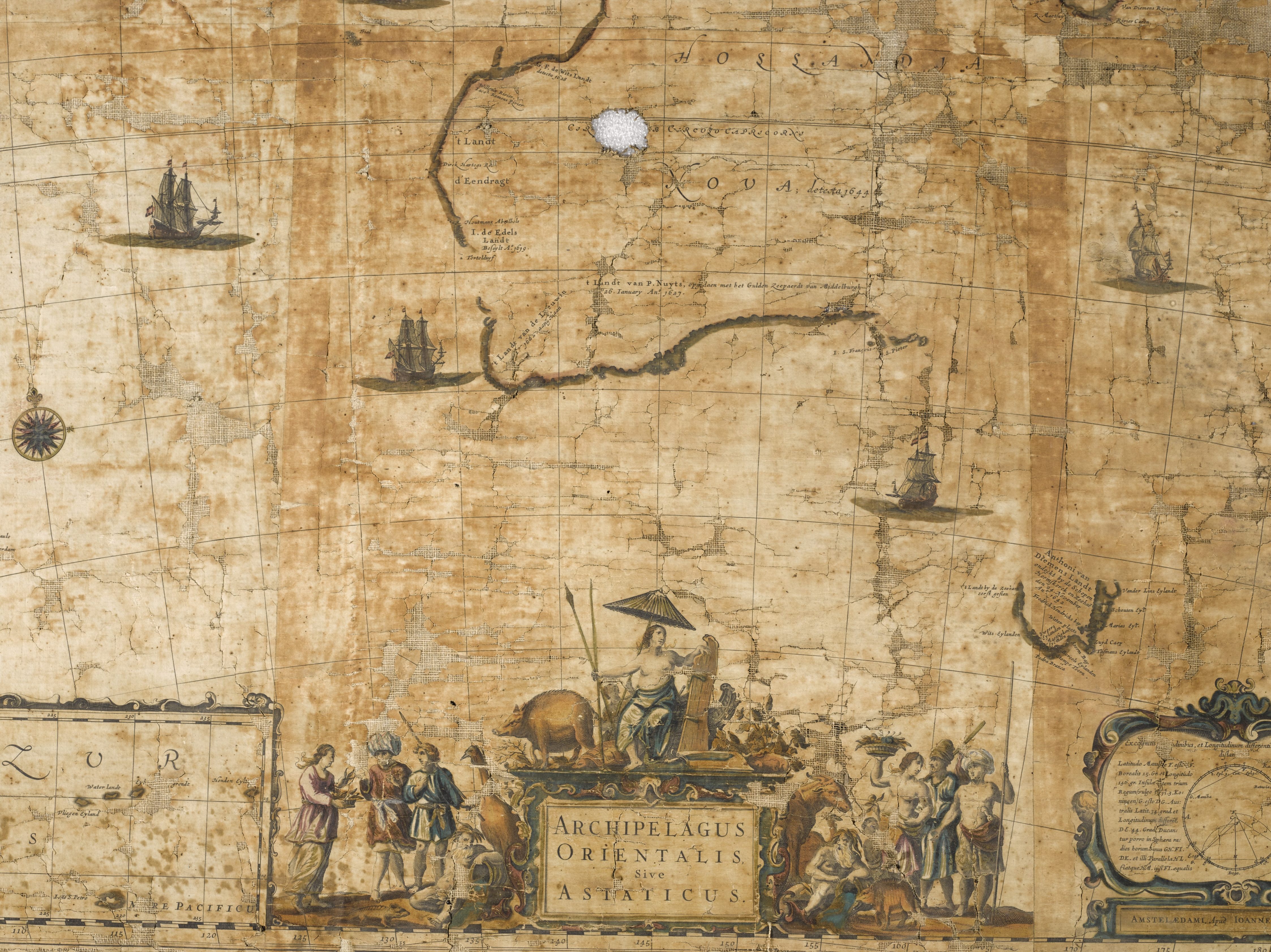 Since the 19th century, the rare wall map that Blaeu created was hidden in a private home in Italy, reports News.com.au. Now, though, it's been rediscovered and will be on auction at Sotheby's in London, where it's expected to fetch hundreds of thousands of dollars.
The map, writes Sotheby's, is, "possibly the best general map of Dutch sea power executed in the 17th century" and "extremely rare." A spokesperson told News.com.au that it may be only "one of two known surviving copies."