Found: A Cavernous, 2,700-Year-Old Reservoir
Its entrance was decorated with engraved figures.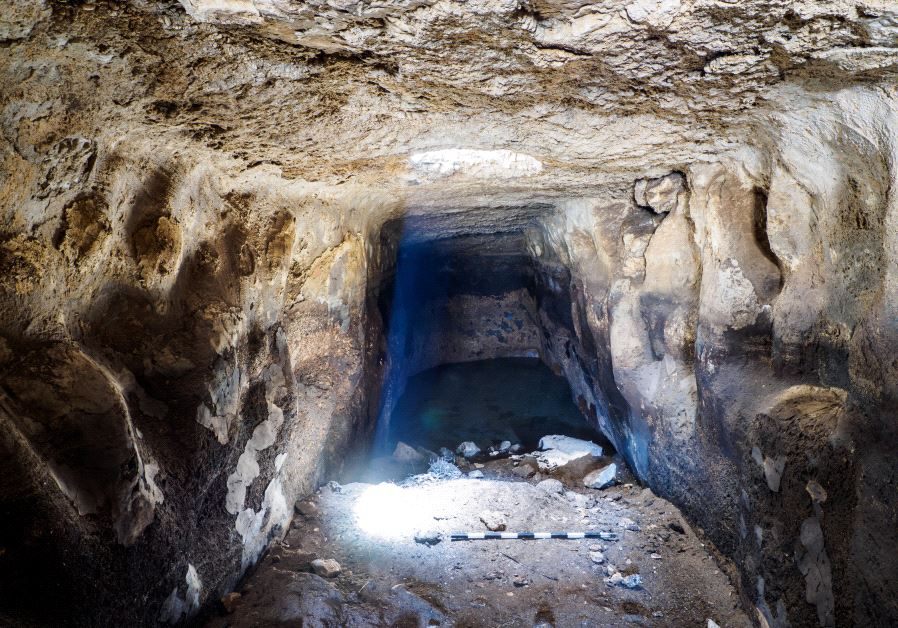 At an excavation near Rosh Ha-Ayin, an Israeli city not far from Tel Aviv, on the border with the West Bank, a team of archaeologists and students have discovered an impressive, large ancient reservoir, reports The Jerusalem Post.
The reservoir was likely created towards the end of the Iron Age, perhaps in the early 7th century B.C., according to the Israel Antiquities Authority. The reservoir is 20 meters long and, in places, 4 meters deep.* In the winter, rains would fill this cavernous space, storing water for use in drier times.
At the entrance to the reservoir, the team found engravings on the wall. There were crosses, vegetable motifs, and human figures, seven in all.
There's also evidence that there were once structures above the reservoir; the IAA believes, though, that long after these buildings were abandoned, the reservoir was still in use, for hundreds of years.
Correction: These dimensions should be in meters, not miles, as originally written.