The Struggle of Keeping a Roadside Attraction Alive
After the death of its founder, the future of Wild Bill's Nostalgia is cloudy.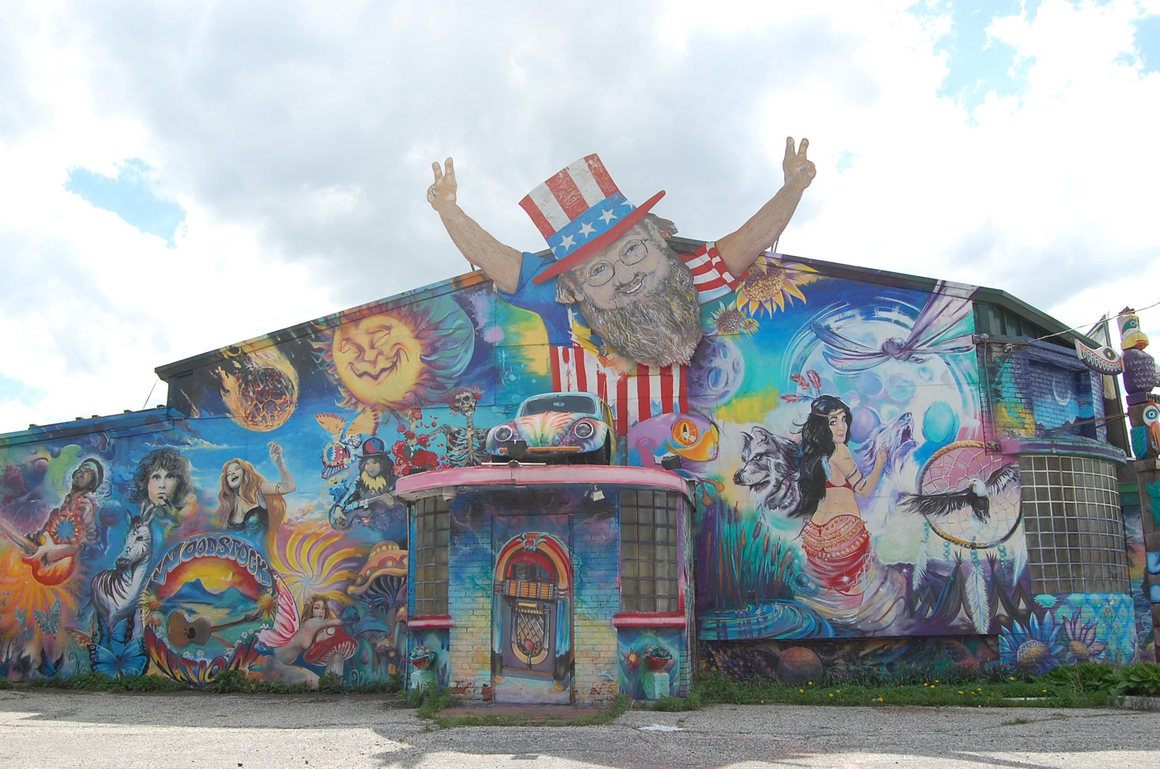 For close to two decades, Wild Bill's Nostalgia attracted visitors from near and far with its eclectic mix of oddities, art, and freewheeling events. The store's impresario, Bill Ziegler, collected the flotsam and jetsam of pop culture: At Wild Bill's, you could buy old-school posters, bobblehead dolls, old records, old books, lunch boxes, toy cars, dolls, and more. He had a knack for finding one-of-a-kind objects—Pee-wee Herman's bike, a portrait of P.T. Barnum, a mechanized clown. The artists who had come through, working odd jobs and taking up informal residencies, had their work on display, too. Outside, a fun house was in the works.
Last April, in the weeks after Ziegler died unexpectedly at age 70, Heather Page, his daughter and longtime store manager, was trying to figure out how to keep Wild Bill's open and its spirit alive. There was a concert celebrating Wild Bill's life and a general sense of "Let's keep this place going," as Joe McCarthy, an artist who had worked with Ziegler for years, put it.
But now the future of the Connecticut nostalgia emporium is murky.
"We're closed," Page tells a group of National Guard members who come by the door on a Wednesday afternoon. She doesn't want to be saying this; she wants to let them in. But it's not up to her anymore.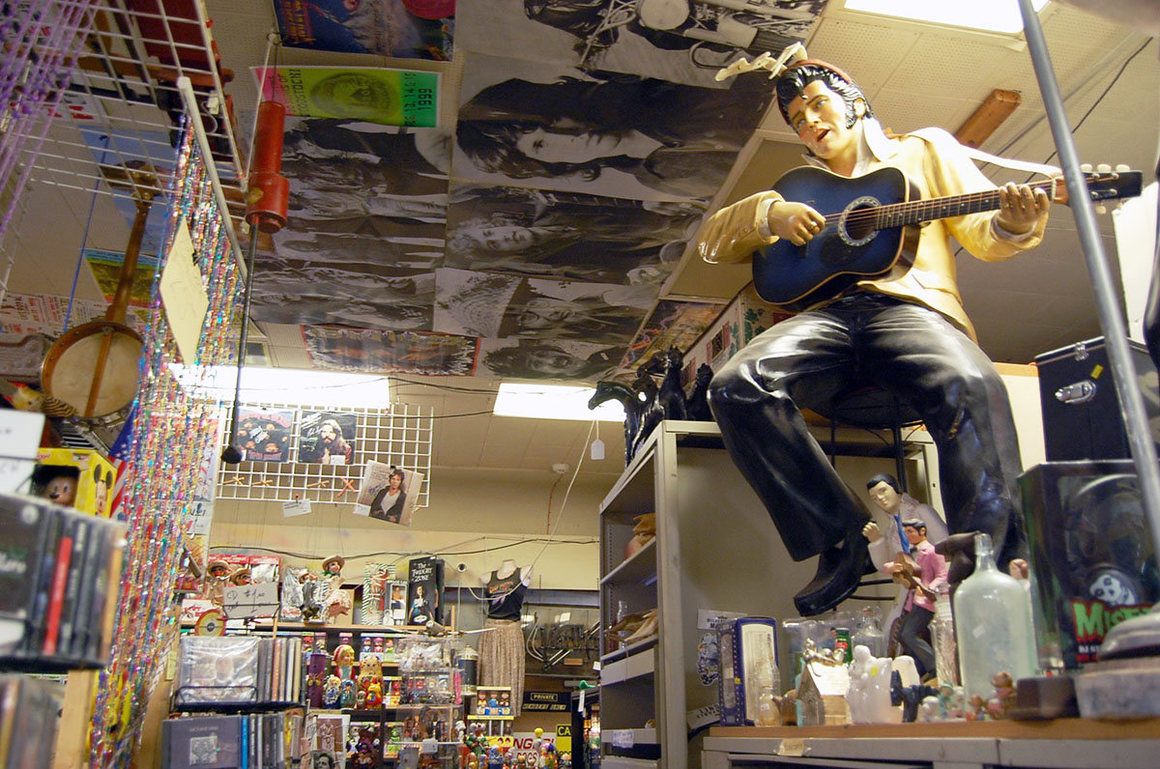 In November, after a family dispute over control of Ziegler's estate, a Connecticut probate court appointed an independent administrator to manage its assets, which include the business. Since then, the retail store's hours have been cut back, and are now down to just Friday to Sunday. Page and the other staff are no longer buying anything new, but just re-inventorying the extensive stock with the aim of creating a new catalog for retail and wholesale. The type of quirky concerts and events that Wild Bill used to host are not part of the vision for the business' immediate future.
"Today I turned 10 different people away," says Page. "I have to watch people come up to the store and [I have to] say we're not open. It breaks my heart."
Businesses like Wild Bill's, which are formed around the passion and personality of a unusual individual, can be hard to keep alive over the long term, even when the founder is still alive. And when the visionary passes on, and a family disagrees over how to run their inheritance, the chances of survival become slimmer still.
"We're all hoping that things are working out and that we can continue," says Page. But the probate process, which includes paying off the estate's debts and dividing assets among Ziegler's three children, will not be complete for some time, so it is hard to say what will become of the place itself.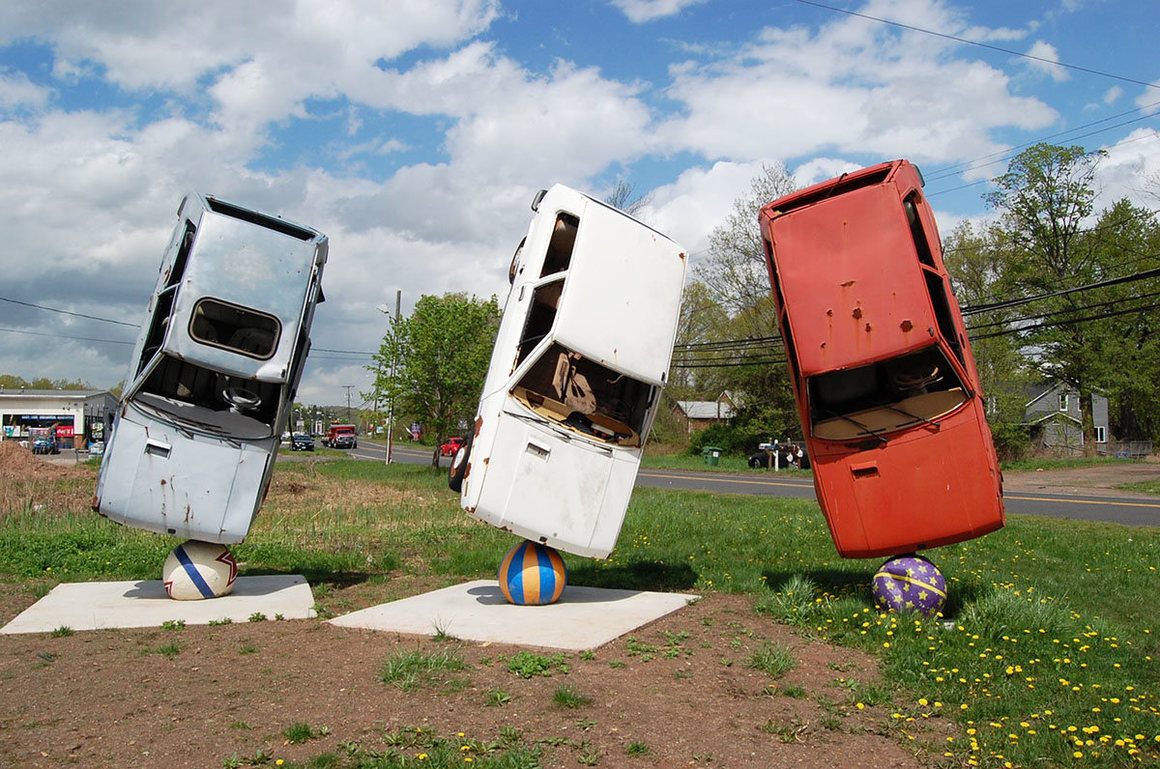 The assets of Wild Bill's Nostalgia aren't quite like those of most businesses, which further complicates the legal process. Out front, for instance, is a giant sculpture of three cars seemingly balanced on circus balls. Originally named I'd Go Where Yugo Stanley Marsh 3 (a reference to Stanley Marsh 3's iconic Cadillac Ranch, which features 10 cars half-buried in the ground), the sculpture came from the fact that there were somehow three Yugo cars on the property (two of which had been left at the store because that's the sort of thing people did for Wild Bill). After McCarthy proposed his idea for this sculpture, Ziegler paid him for the costs and the time of creating it. When it was complete, they agreed that McCarthy would own half and Ziegler the other half.
If Wild Bill's were to close, it's not clear what would happen to pieces of art like this and the other (some similarly gigantic) sculptures made here. "The hardest part would be finding a new home for the Yugos," McCarthy says. "It's a big piece that's going to be expensive to move. But really the same could be said for most of the work on the property."
In the past, part of what made Wild Bill's Nostalgia a special place was these sort of improbable, impractical projects, which functioned as round-about investments because they attracted people to the store to spend money. Under the supervision of a fiduciary, there's little room for that sort of creative marketing.
"The dream that my dad had was to make people happy. And to treat life not as seriously as it needs to be treated, and to have fun, and pique people's curiosity," Page says. "I'm devastated by the way things are changing. If this all goes away, it's a bigger loss than just losing my dad. I'm losing my whole identity, and that's a lot to take in."