14 Lesser-Known Ancient Sites Worth Building a Trip Around
Check out Atlas Obscura readers' favorite archaeological wonders.
The ruins of an ancient city, temple, or necropolis are often the centerpieces of an adventurous trip: Stonehenge, Chichen Itza, the Great Pyramids. And there are other, perhaps lesser-known (depending on who you ask, of course) sites that are every bit as spectacular and worth planning an itinerary around. These places can let you walk in the footsteps of ancient people—sometimes without the crowds—to get a sense of the depth and richness of human history that you can't get from any book or film. We recently asked readers in the Atlas Obscura Community forums to tell us about their favorite ruins and archaeological sites. Any one of these places could be the focus of your next adventure.
Check out some of the submissions below, and if you have a favorite ruin or archaeological site that more people should know about, head over to the forums and keep the conversation going!
---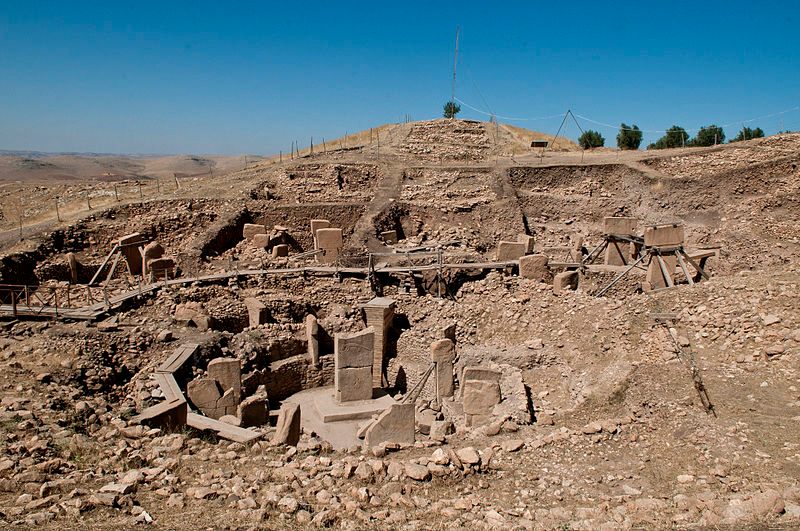 Şanlıurfa, Turkey
"I've seen quite a few ruins around the world. I'm always in awe of rock-cut structures such as Petra in Jordan, the churches of Lalibela in Ethiopia, and Geghard Monastery in Armenia. But in my mind, nothing in the world can compare with the carved stone structures at Göbekli Tepe in Turkey. We're so used to using the pyramids or Stonehenge as our standard for ancient, but these ruins rewrite history. Göbekli Tepe has been dated to 10,000 B.C., and it would be almost 7,500 more years before the pyramids were built! We are closer now to the construction of the pyramids (4,500 years) than between the pyramids and Göbekli Tepe. The large carved stones would be buried and lost near 7,000 B.C. The age, the scale, the state of civilization at that time (pre-farming) … it's all absolutely mind-boggling and truly without peer anywhere else on the planet (so far!)." — MITFlunkie
---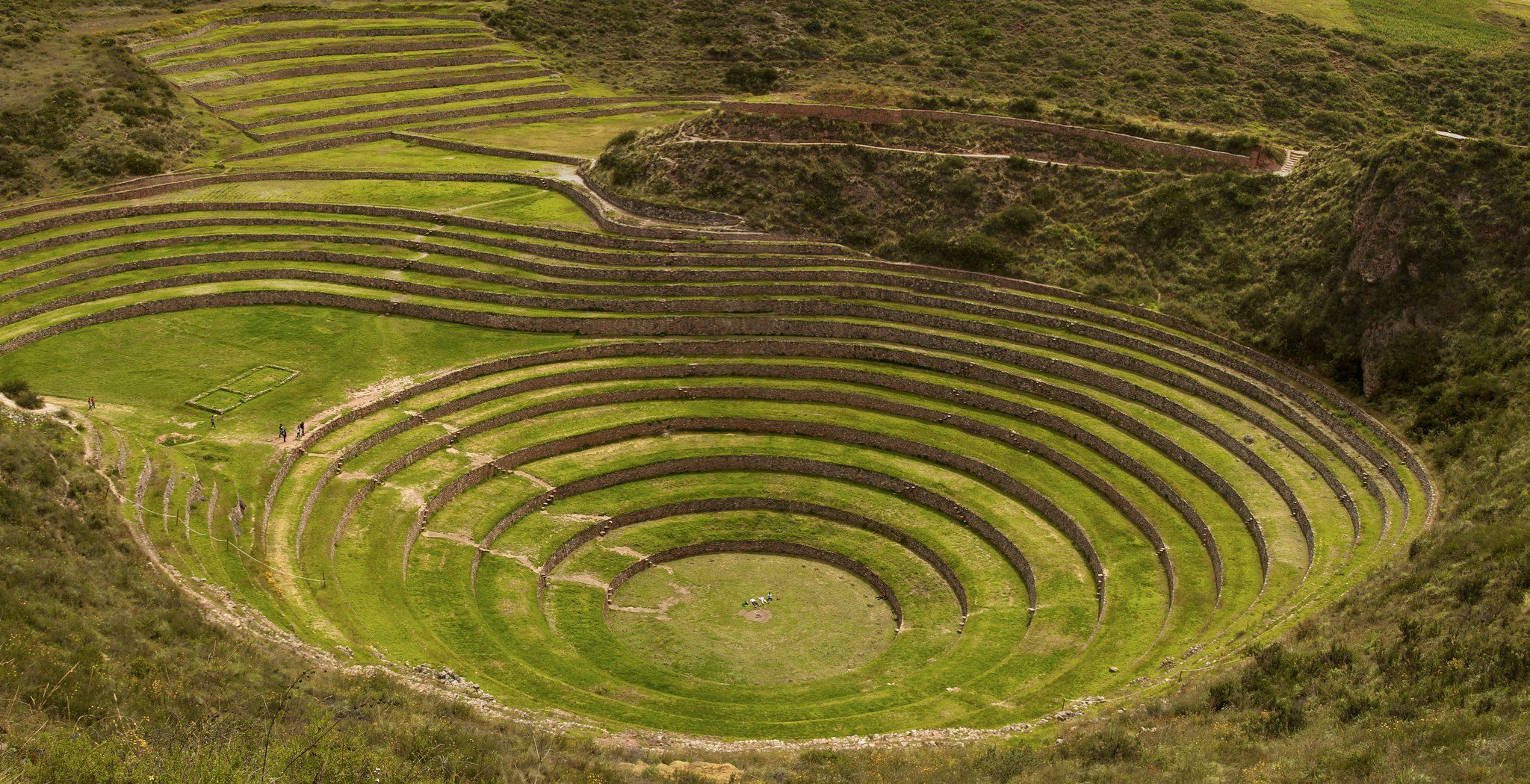 Maras, Peru
"I was awestruck visiting Moray in Peru, a sunken terrace extending down over 30 meters. Much less crowded than Machu Picchu and just as impressive!" — vb9923
---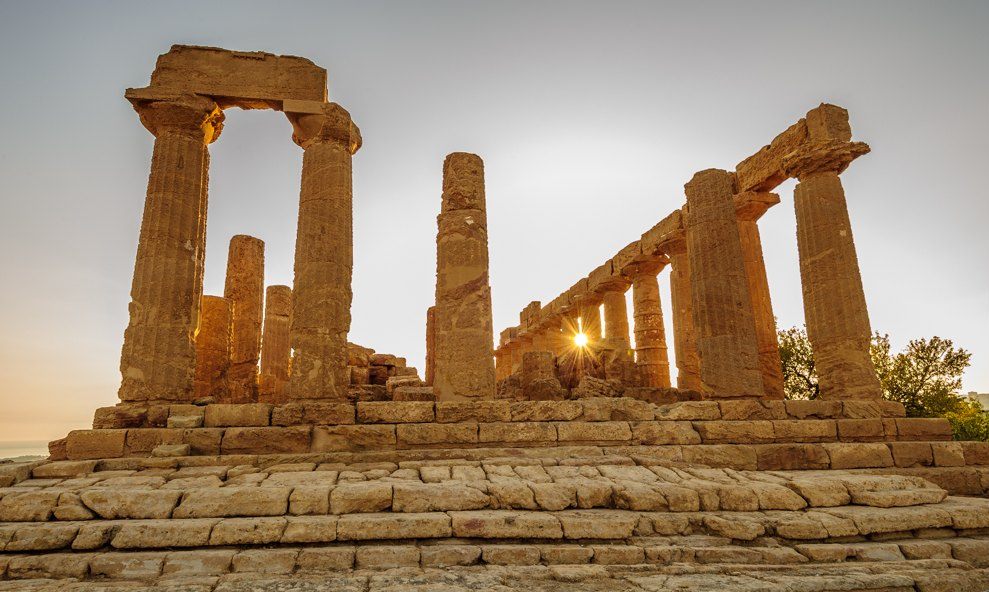 Valley of the Temples
Agrigento, Italy
"Feels like being in Greece!" — elokyrmse
---
Magdalena, Colombia
"Reached only after a grueling five-day trek through the Colombian jungle, it's almost 1,000 years older than Machu Piccu and was built by the indigenous people who lived in the Sierra Nevada de Santa Marta. It was abandoned after the Spanish conquest and only rediscovered in the 1970s." — vb9923
---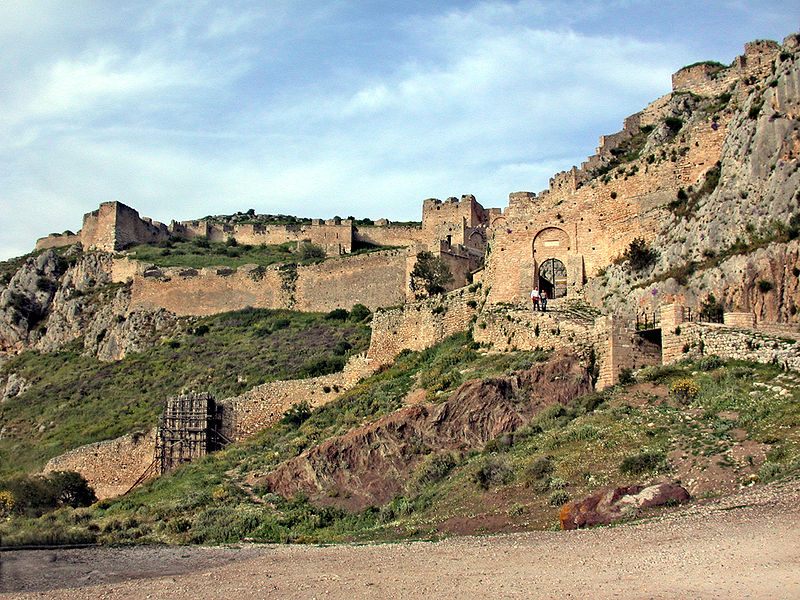 Acrocorinth
Corinth, Greece
"On my first visit to Greece in 1985 I explored the Acrocorinth, or Upper Corinth. Like the Acropolis in Athens, it was the formation overlooking the city. Unlike the Acropolis it was nearly deserted and basically open. I don't remember if anyone else was even there, but sheep were roaming among the ruins. It made me feel how travelers to Greece in the 18th century must have felt in the then-village of Athens. I've been to Greece a number of times since, and driven by on my way to my family's hometown, but haven't been back. I'm afraid it would be less wild now." — gjg64
---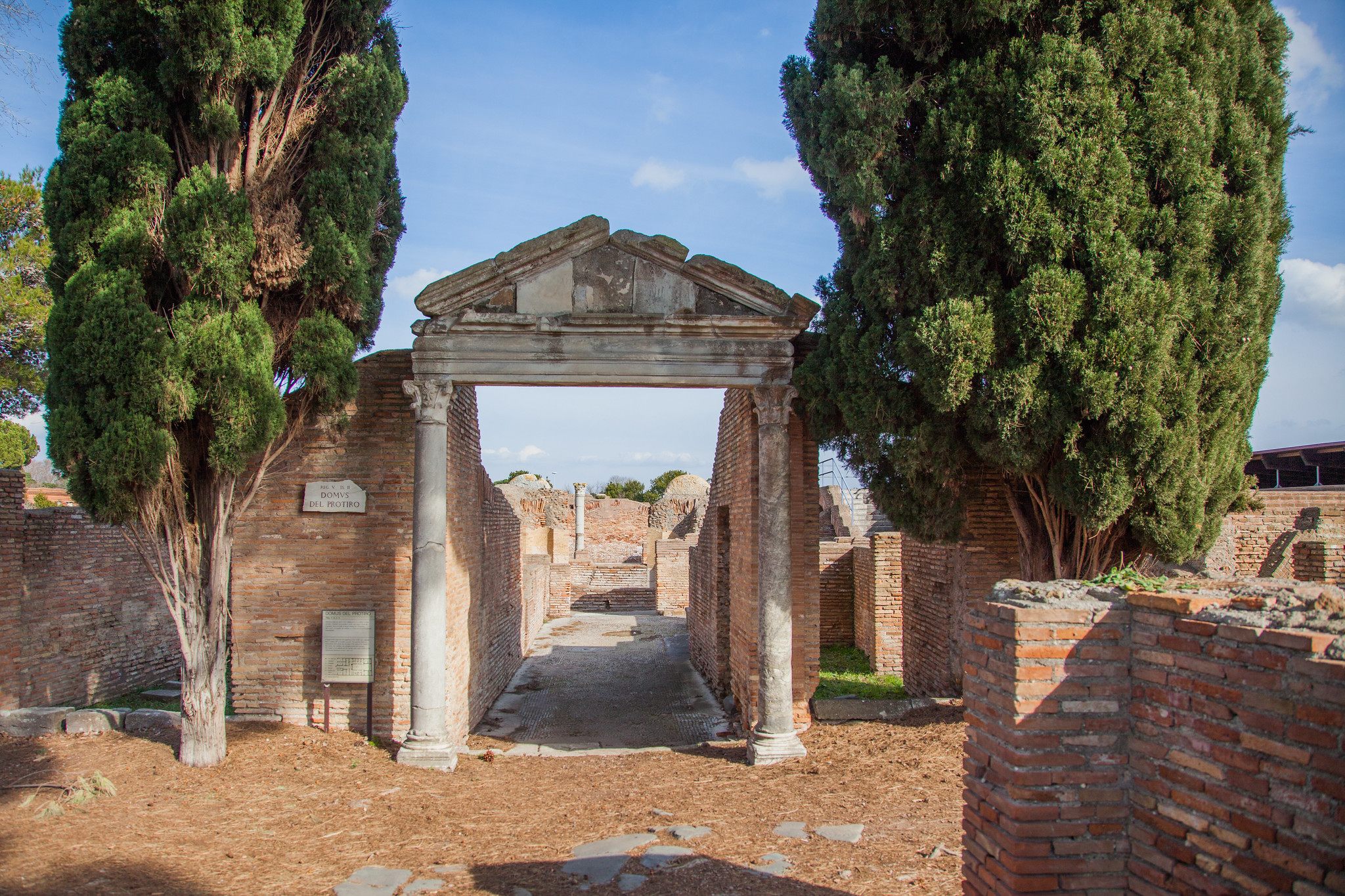 Ostia Antica
Rome, Italy
"After watching a documentary about the ancient port of Rome we decided to visit Ostia before leaving our two-week visit to Italy. Wow! Our first impression was how we had the site almost to ourselves. It was as if the port was sleeping and awaiting our arrival. Far more intimate than sites like Pompei with an amazing forum and arena and enormous mosaics still in the process of restoration. Magical!" — Bob_L
---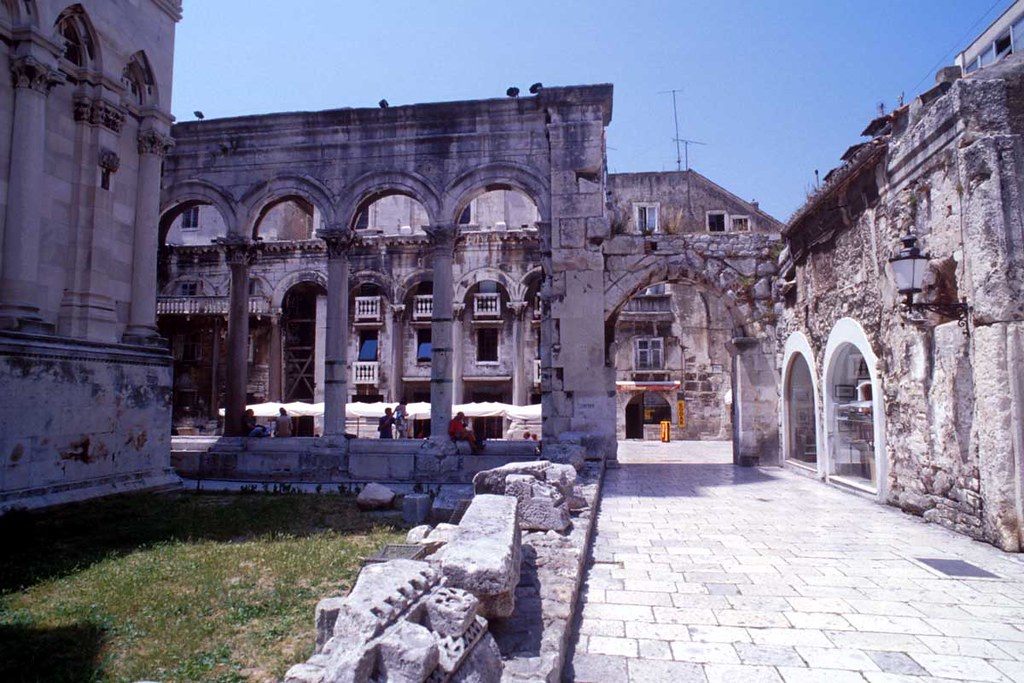 Diocletian's Palace
Split, Croatia
"Roman Emperor Diocletian's Palace in Split, Croatia, was a pretty awesome place. And there was a flower show inside!" — bowmancheryl
---
Uxmal Pyramid
Yucatán, Mexico
"It's great to read about so many incredible ruins in Mexico, one of my favorite places to visit. During a trip to the Yucatán, we skipped Chichen Itza to explore some of the lesser-known sites. Uxmal was by far the most impressive. Wandering about this magical place, virtually alone, we could feel something indescribable, a spirit from the past perhaps. It's something I can still feel today." — michwillshea
---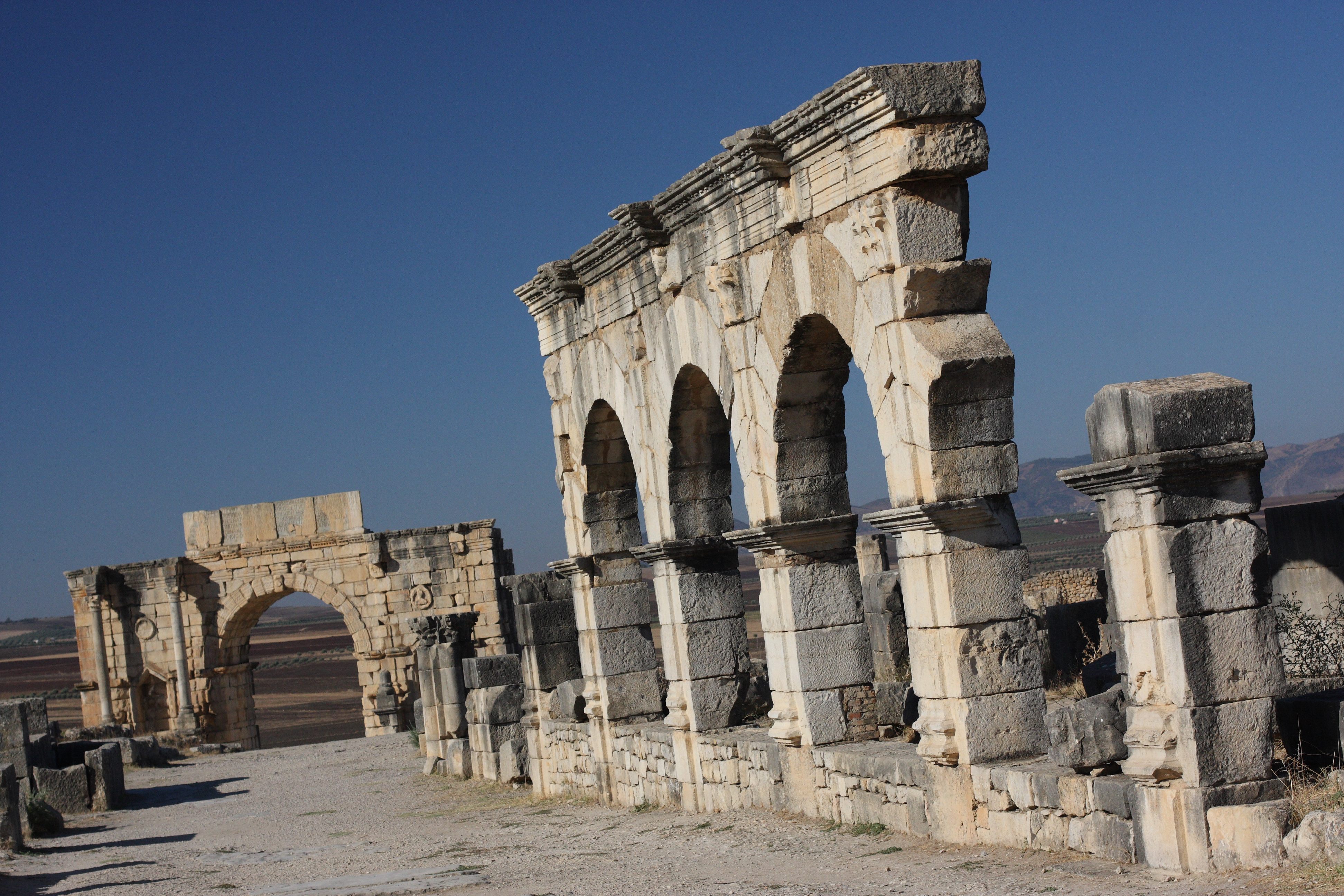 Meknes, Morocco
"Volubilis, Morocco. The ruins of the Roman city were amazing to explore. An earthquake in the 18th century destroyed many of the buildings, and it's now a preserved archaeological site. Considered to be one of the most remote cities of the Roman Empire." — clantongraphics
---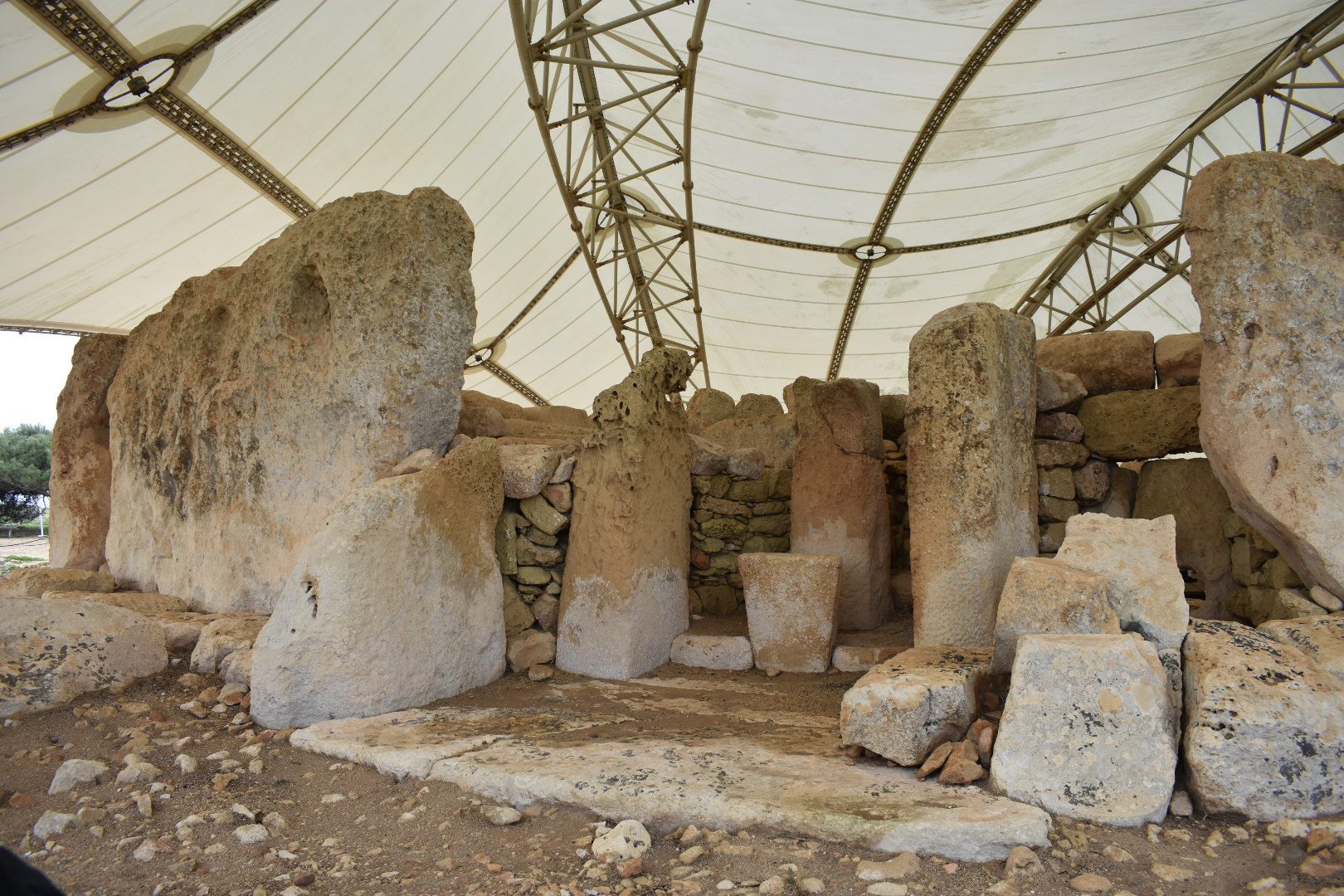 Ħaġar Qim
Malta
"More ancient than Stonehenge. Older than the Pyramids of Giza. It's Ħaġar Qim, among the oldest of structures. Mysterious? Yes, to us, as are the pyramids and Stonehenge. But were they mysterious to the people who built them and hung out there? Contemplating all of this as you walk and explore and imagine is the best part of being there." — penelopeashe
---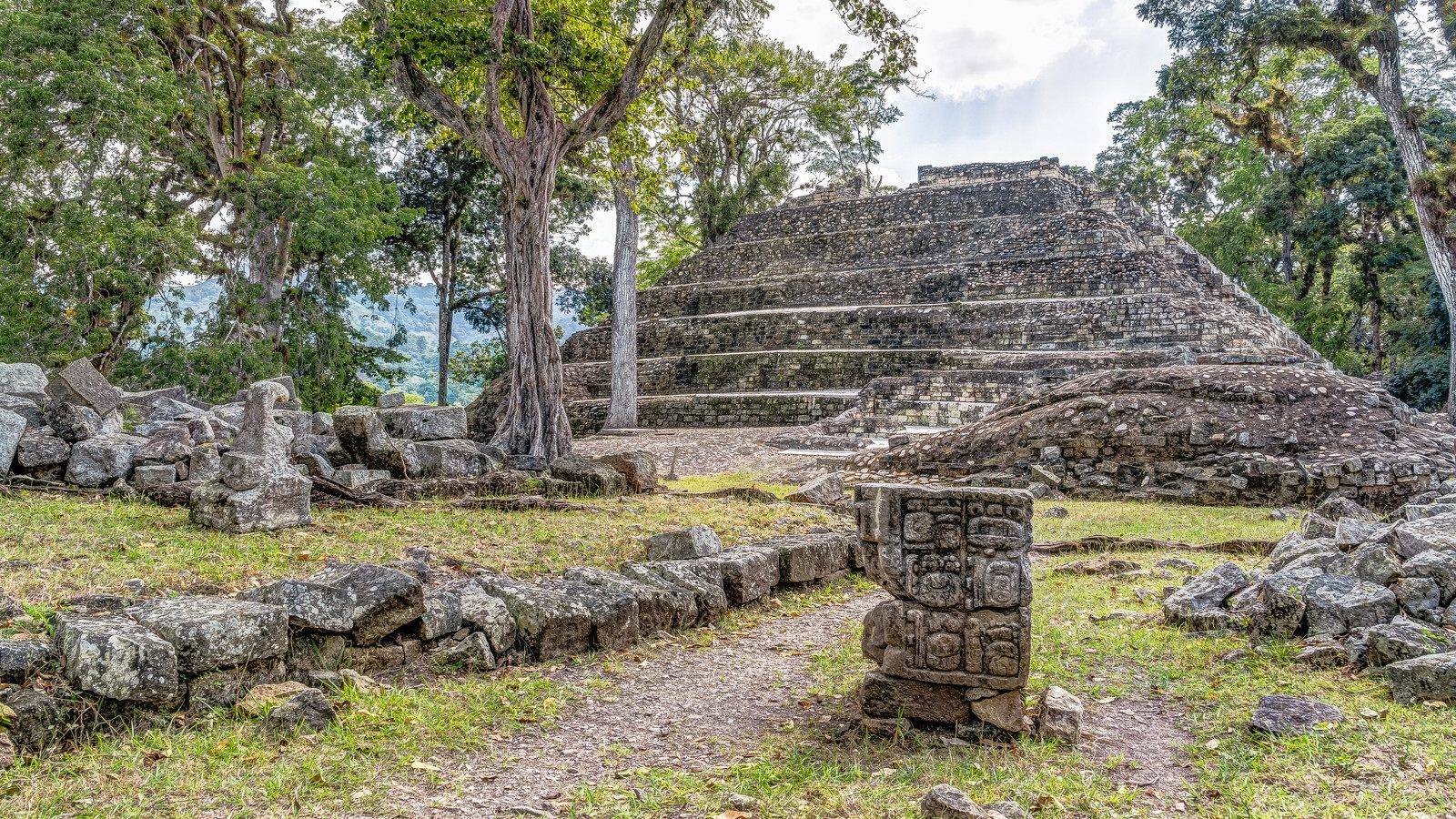 Copán Ruins
Copán Department, Honduras
"It's hard to pick, but I think I'd have to go with Copán in Honduras. It's not the most vertically impressive Mesoamerican site I've been to (that would have to be Tikal) and it doesn't have the best setting (I'd vote for Palenque), but it has some of the most amazing carvings—detailed, baroque, and full of meaning. There's even a stairway covered in Mayan hieroglyphs. The site museum is also off the charts. You enter by descending into a reproduction of a gateway into the underworld, and the centerpiece is a reproduction of a beautiful red temple they found buried under later works. Go early in the day and the morning squawks and flights of scarlet macaws in the jungle trees will make it even more magical." — aeddubh
---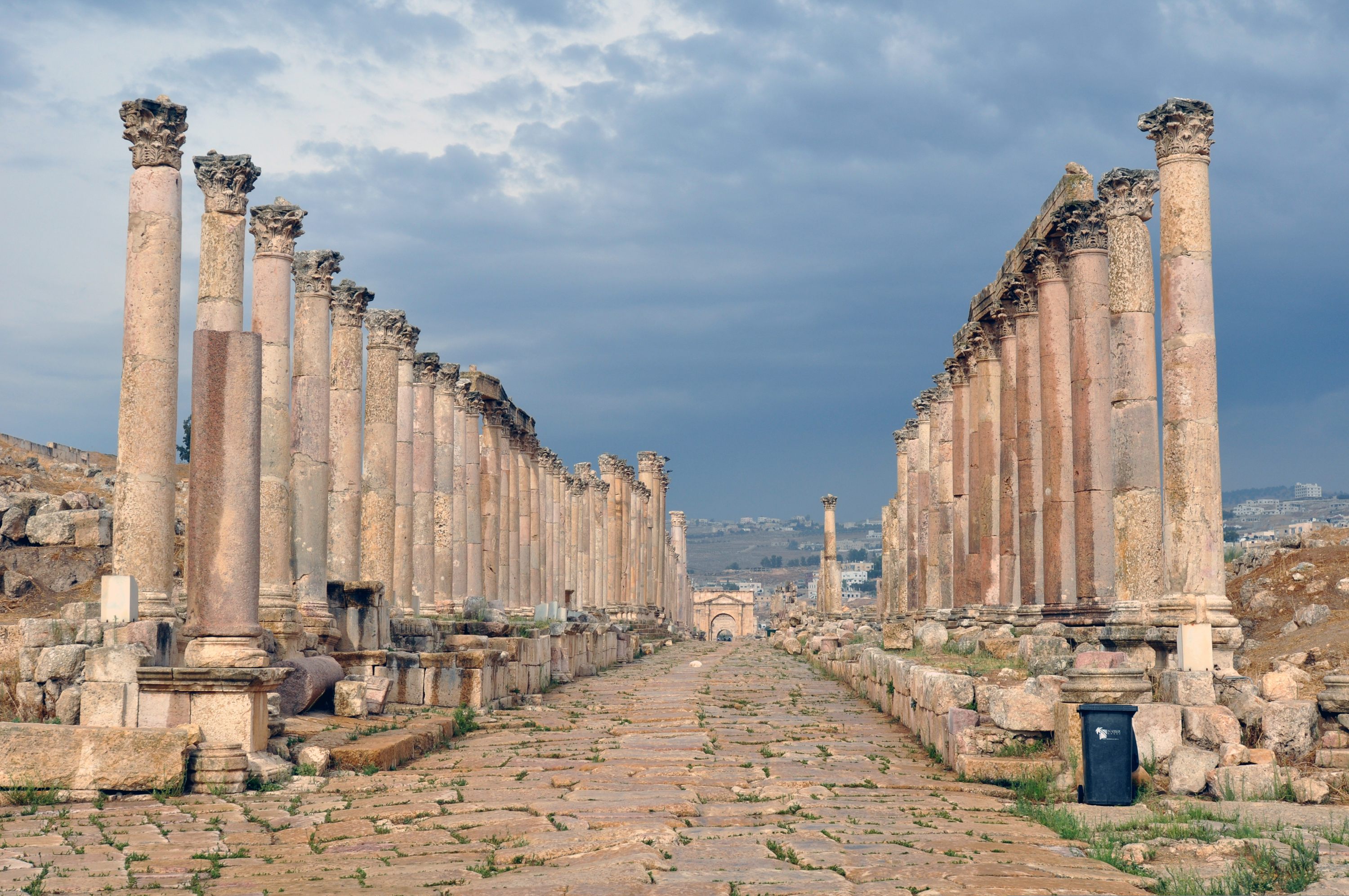 Jerash, Jordan
"It's the most intact Roman city outside of Italy. And because of its location, it is also partly Greek, Byzantine, and Nabatean. It was a crossroads and ancient artifacts from many cultures have been found there. We had the place mostly to ourselves when we were there." — BrettElliott
---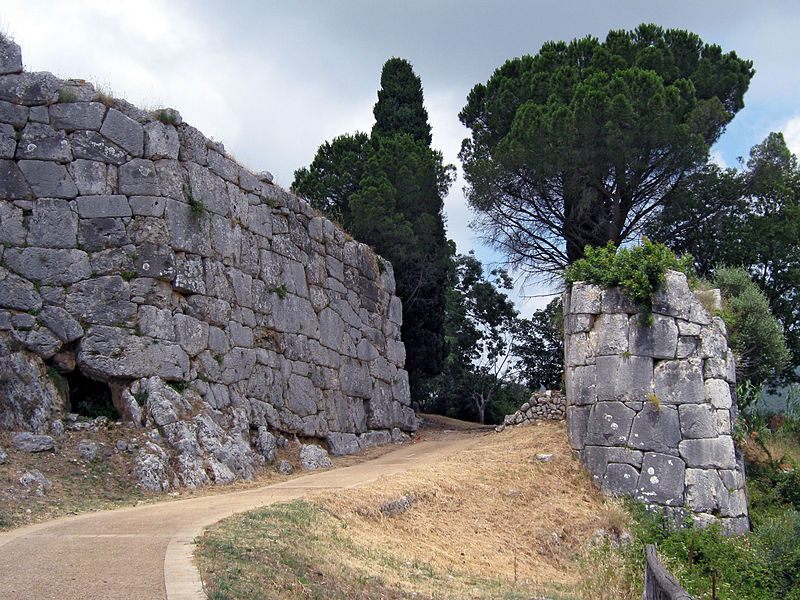 Norba Ruins
Lazio, Italy
"When wandering the Italian countryside, we randomly came upon the ruins of the Latium town of Norba, which was destroyed in 82 B.C. by Lucius Cornelius Sulla when he marched on Rome." — wynoochie
---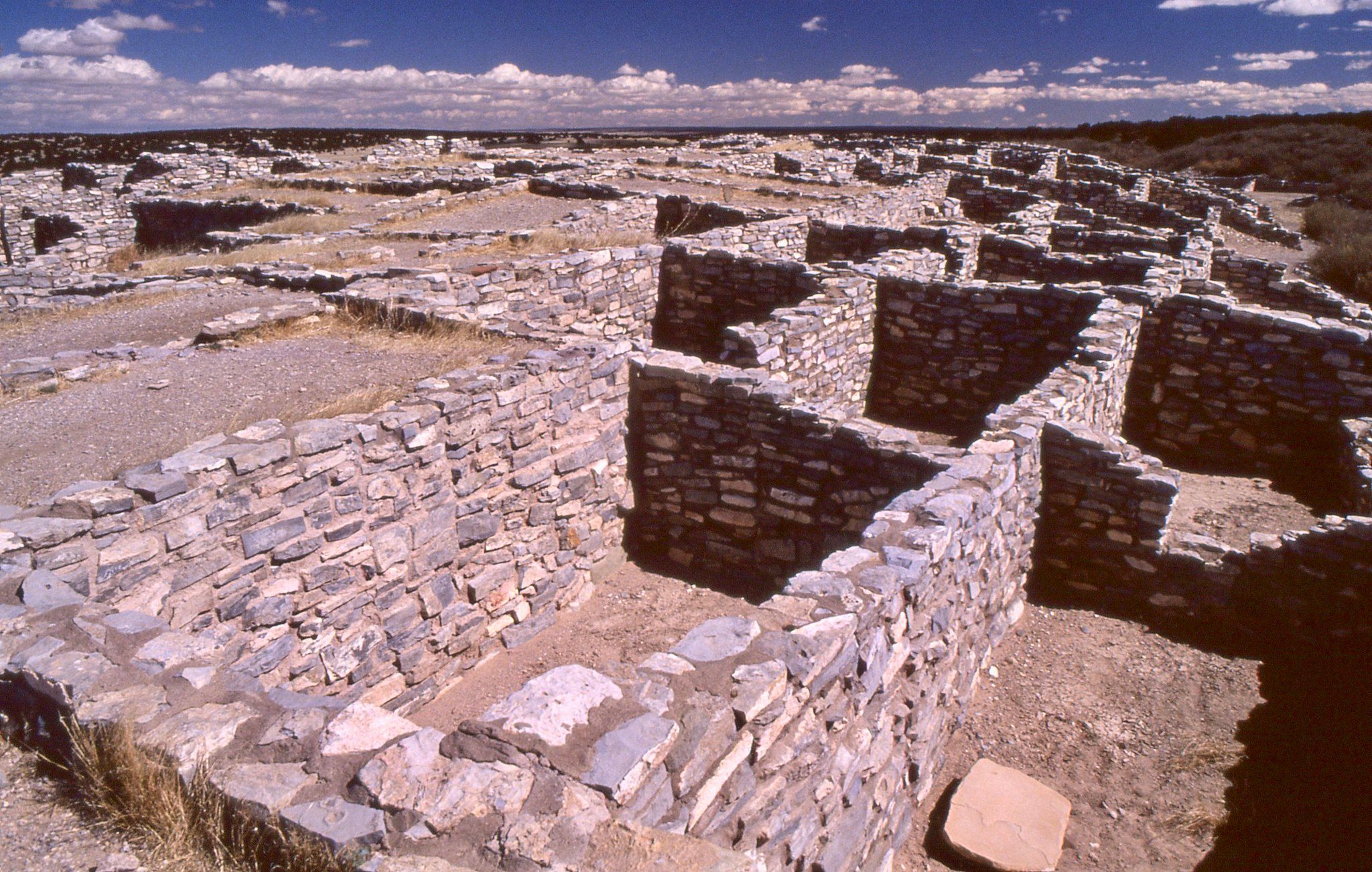 Gran Quivira
New Mexico
"I love ruins! I have visited sites all over—Asia, Middle East, Central/South America, Africa—my favorites are in Israel. But I have a great fondness for the ruins I visited earliest in my life, in New Mexico, especially Gran Quivira." — jedwardboring
Responses have been edited and condensed for length and clarity.