Allow These 32 Slumping Pumpkins to Ease Your November Blues
Gravity and entropy are cruel, but sometimes hilarious, sculptors.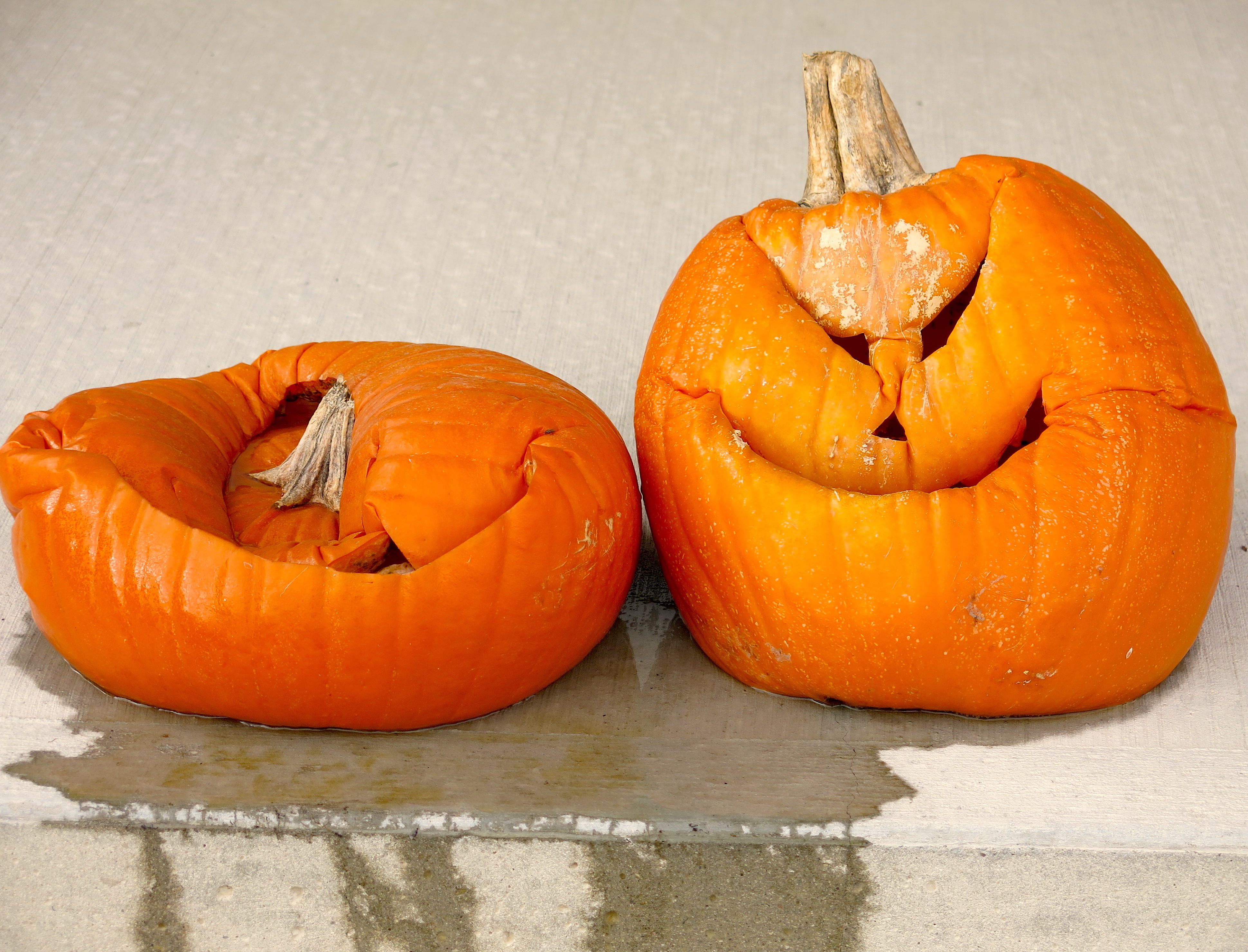 Cinderella was worried that her carriage would turn into a pumpkin, but what are pumpkins afraid of turning into? The answer, as it turns out, is much sadder pumpkins.
To celebrate the beautiful loneliness of the November jack o' lantern, last week we asked Atlas Obscura readers to send us pictures of their moldy, sagging, aging Halloween pumpkins. You sent us a delightful array of slumped pumpkins (also referred to as "dumpkins" or "bumbos"), capturing a wide range of emotions. Some of your prumpkys look like they're painfully sobering up from a night of hard partying. Many of them managed to develop the sunken-lipped grimace of someone missing their dentures. And others just look like they are crying out, fighting against the dying of the Halloween light. Like fingerprints, every sad pumpkin is unique, and they are delightful and haunting, each and every one.
Check out a selection of some of our very favorite submissions below. And be on the lookout for wonderfully sad pumpkins in your area. 'Tis the season of the dumpkin.
---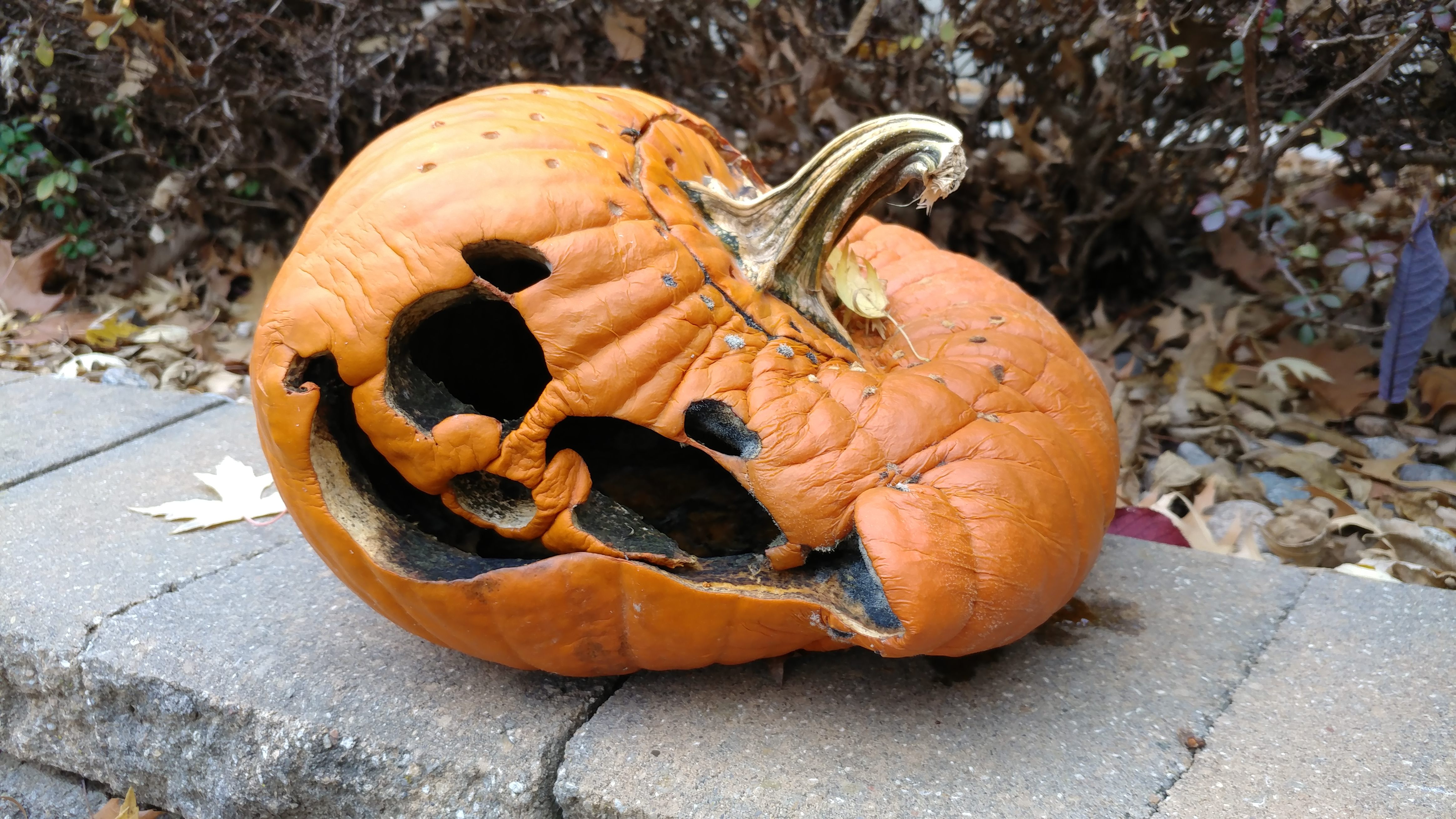 Slumpin' Smile
"Unfortunately, our pumpkin began to slump and rot within days of taking post in our front garden. His jaw slacked to one side, and his innards began to liquify into a black goo that resembled chewing tobacco."
— Dusty Dean, Topeka, Kansas
---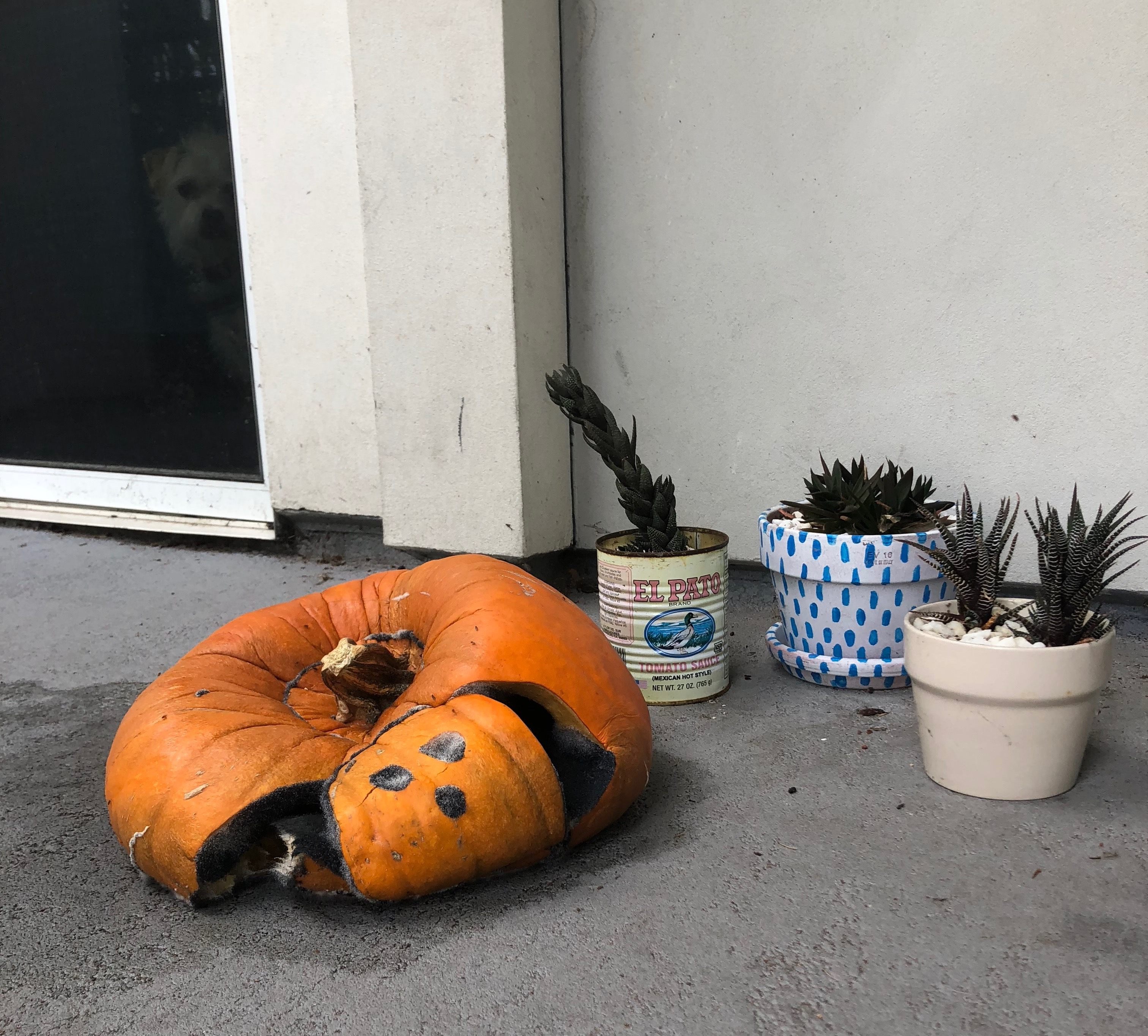 The Ghost's Gone Out of It
Submitted by Syd Rein
---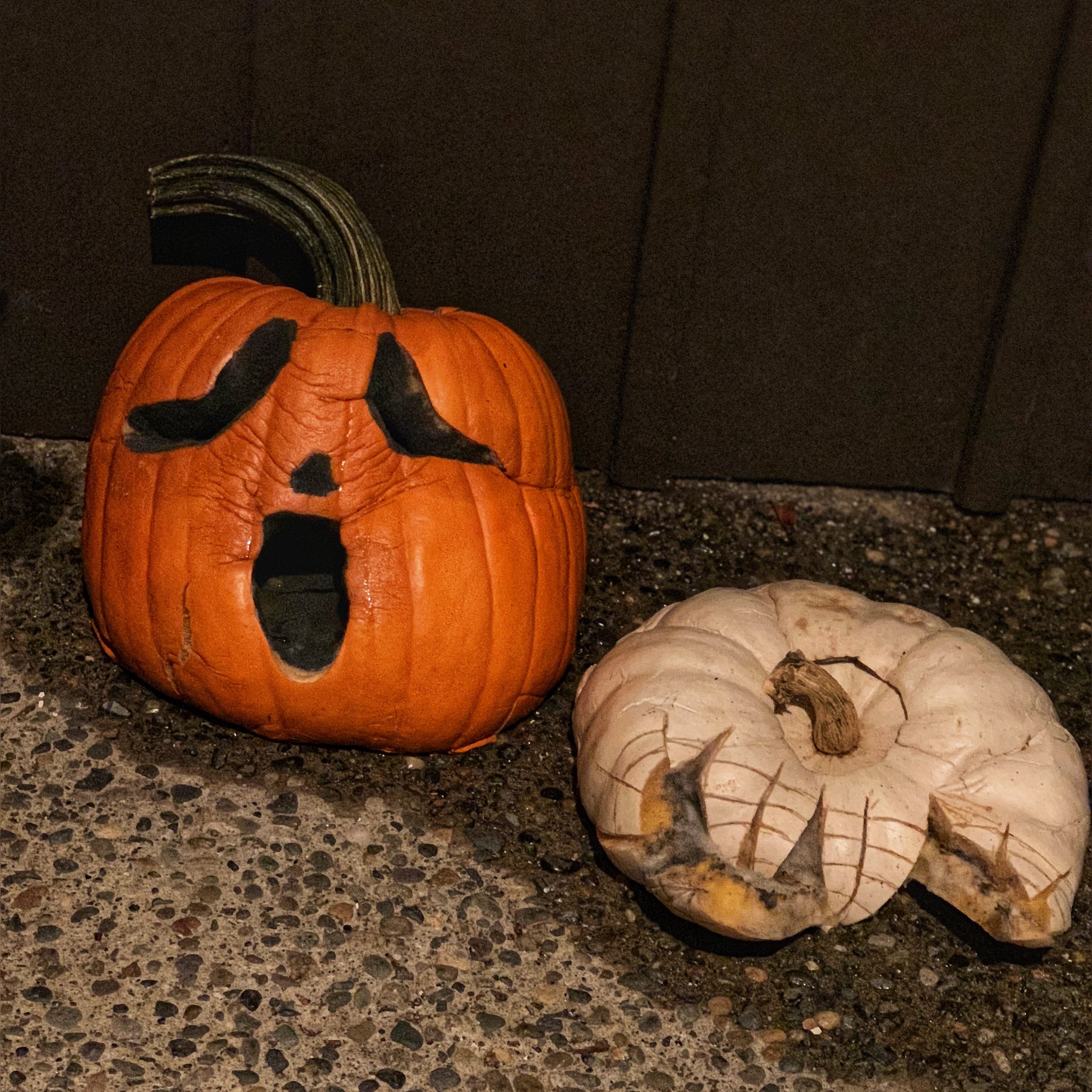 Funeral For a Friend
Submitted by Sandra, Tacoma, Washington
---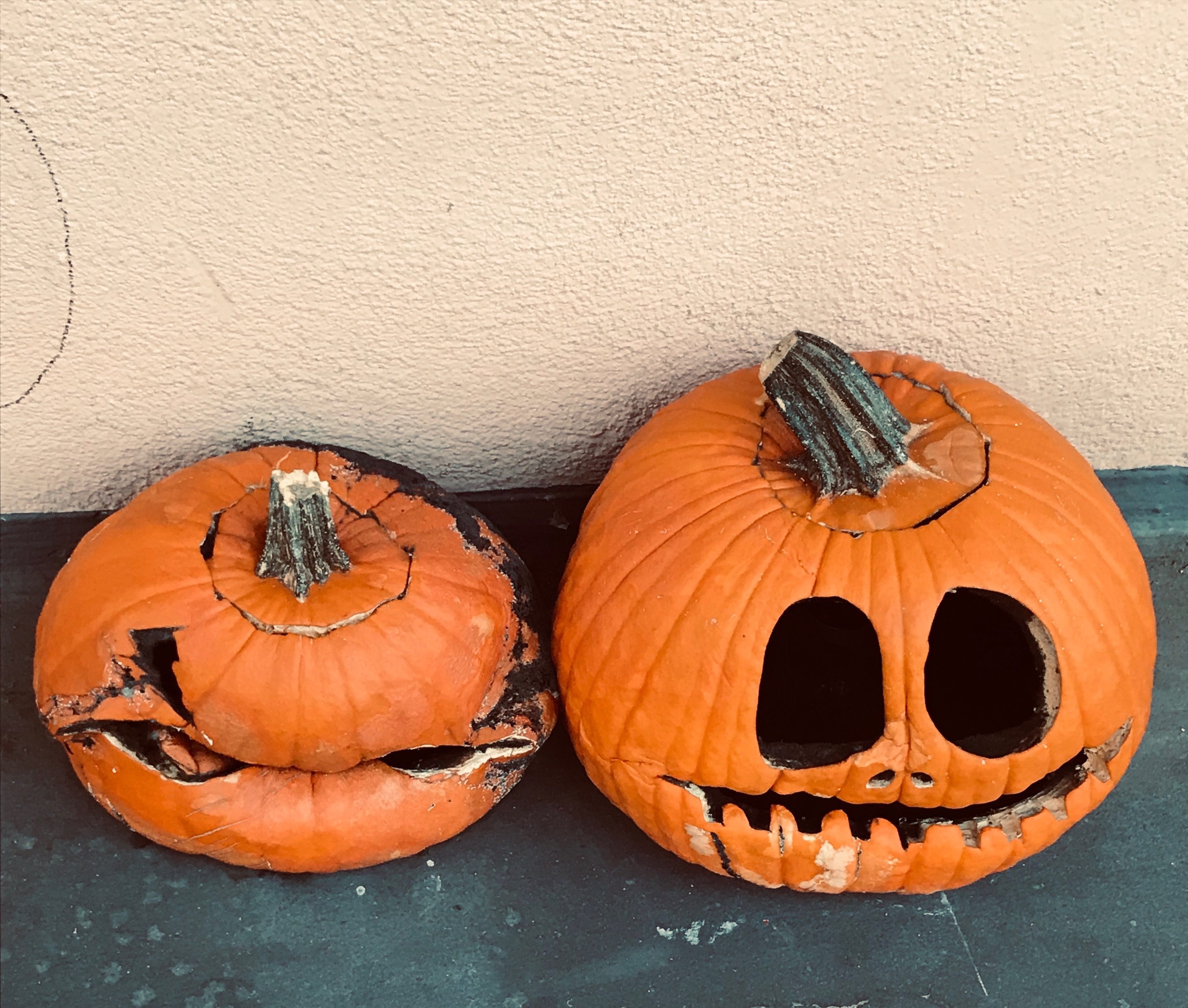 Bleary-Eyed Bumbos
Submitted by Dustin Martin
---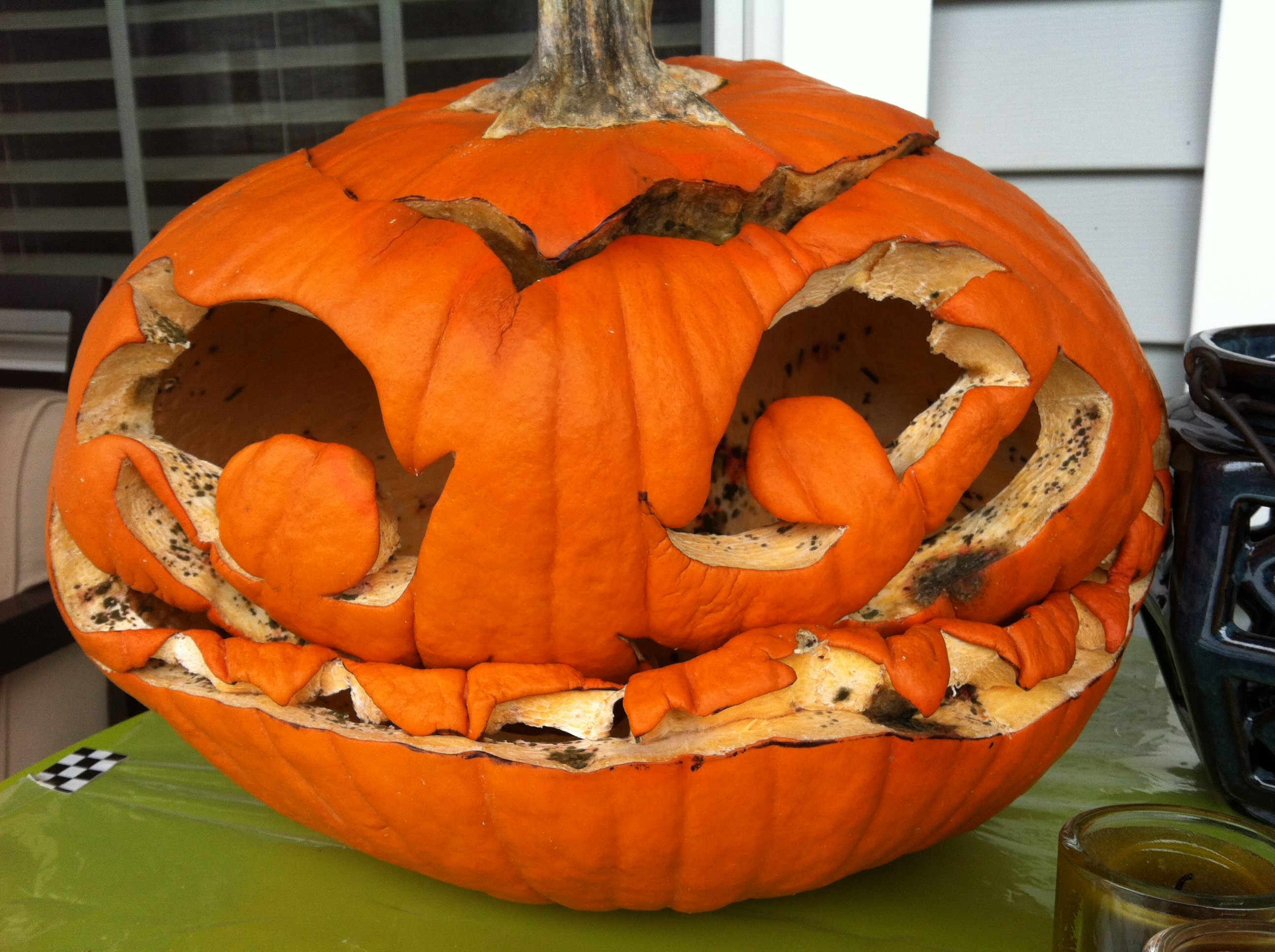 Lost the Will to Grin
Submitted by Dawn, Saint Augustine, Florida
---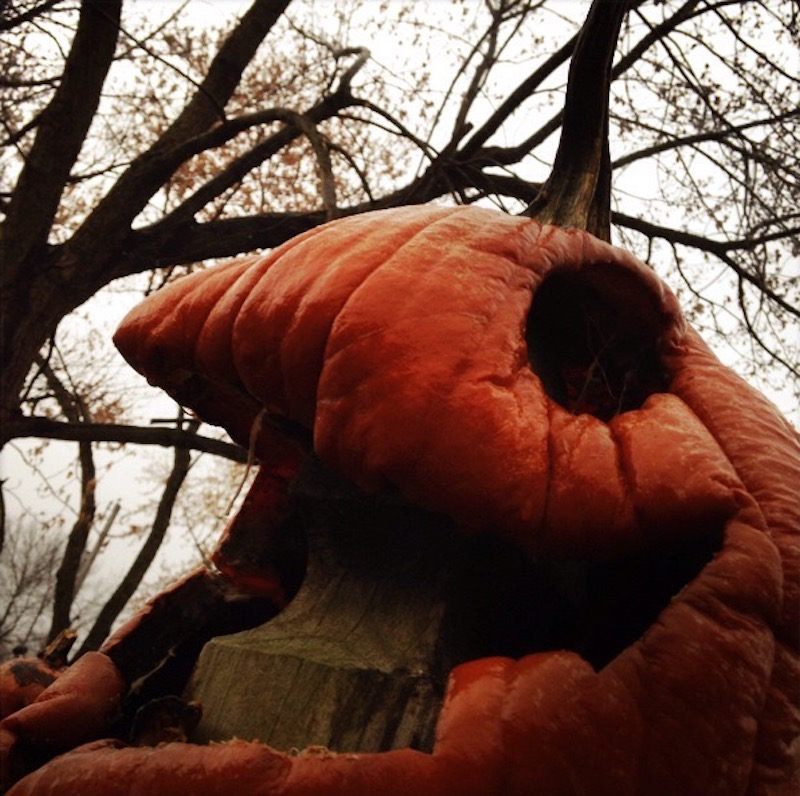 Pac-O'-Lantern
Submitted by Rita Thurman, Kansas City, Missouri
---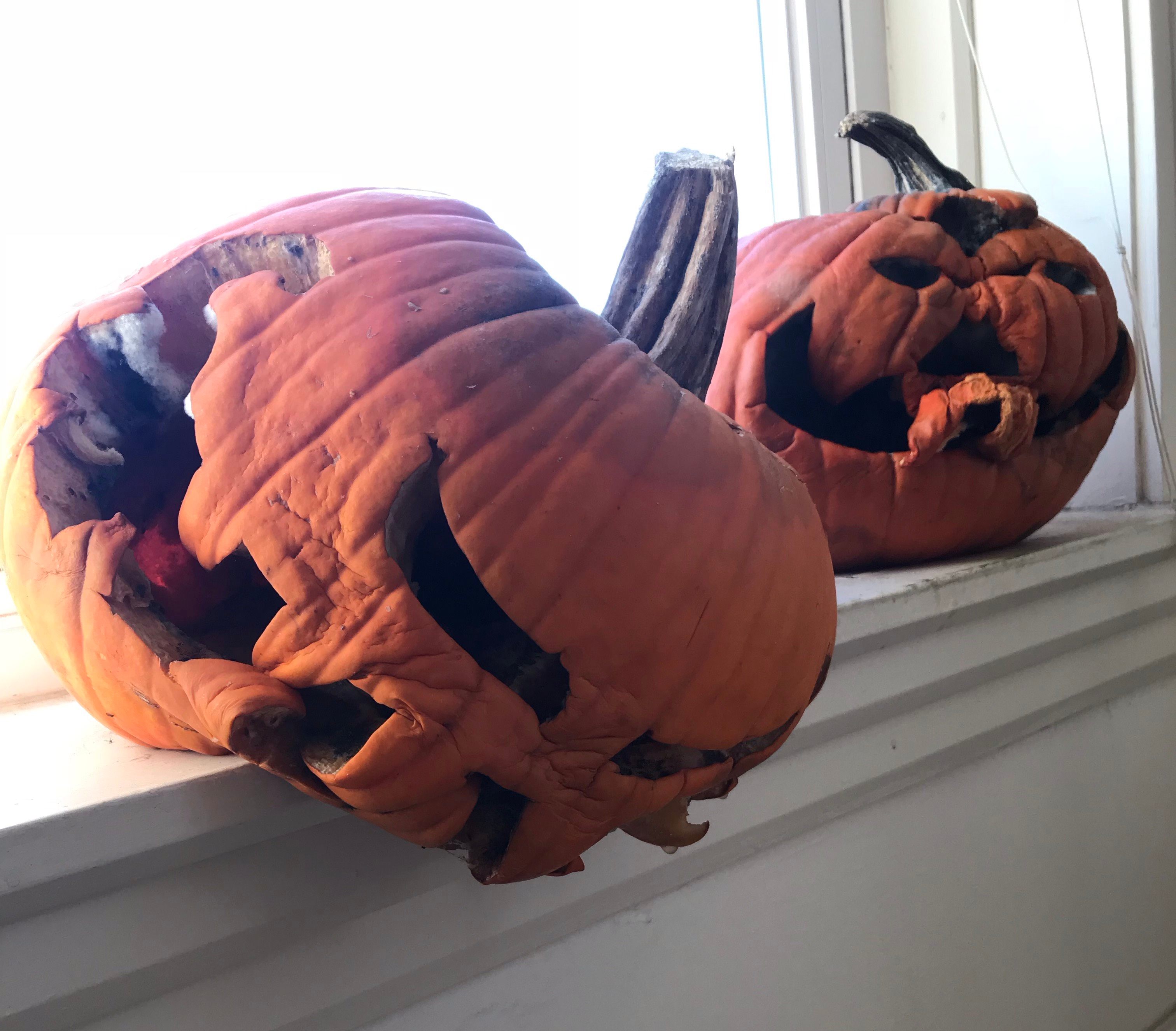 Pumpkins on the Edge
"One was a bat, the other a spooky face with a creepy smile. [It looks] like it's eating the ledge it was left on."
— JP, Duluth, Minnesota
---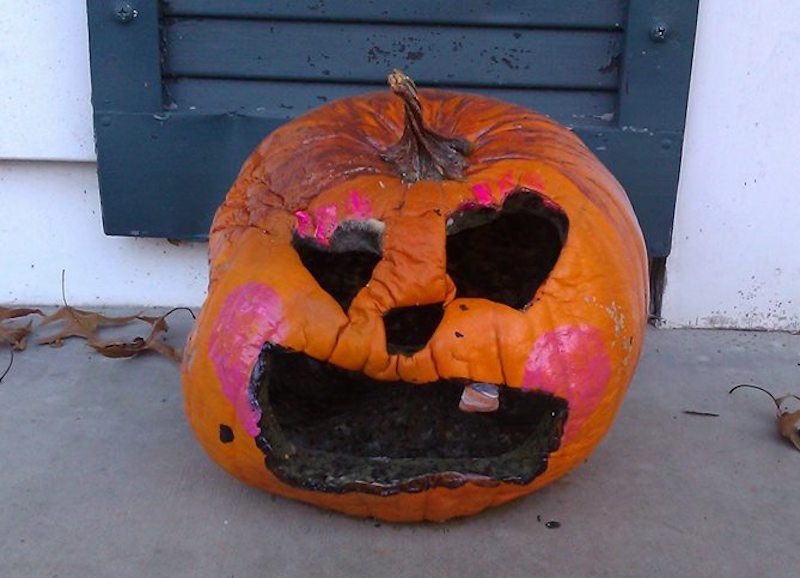 Oh Honey…
Submitted by Bob Brandon, Moberly, Missouri
---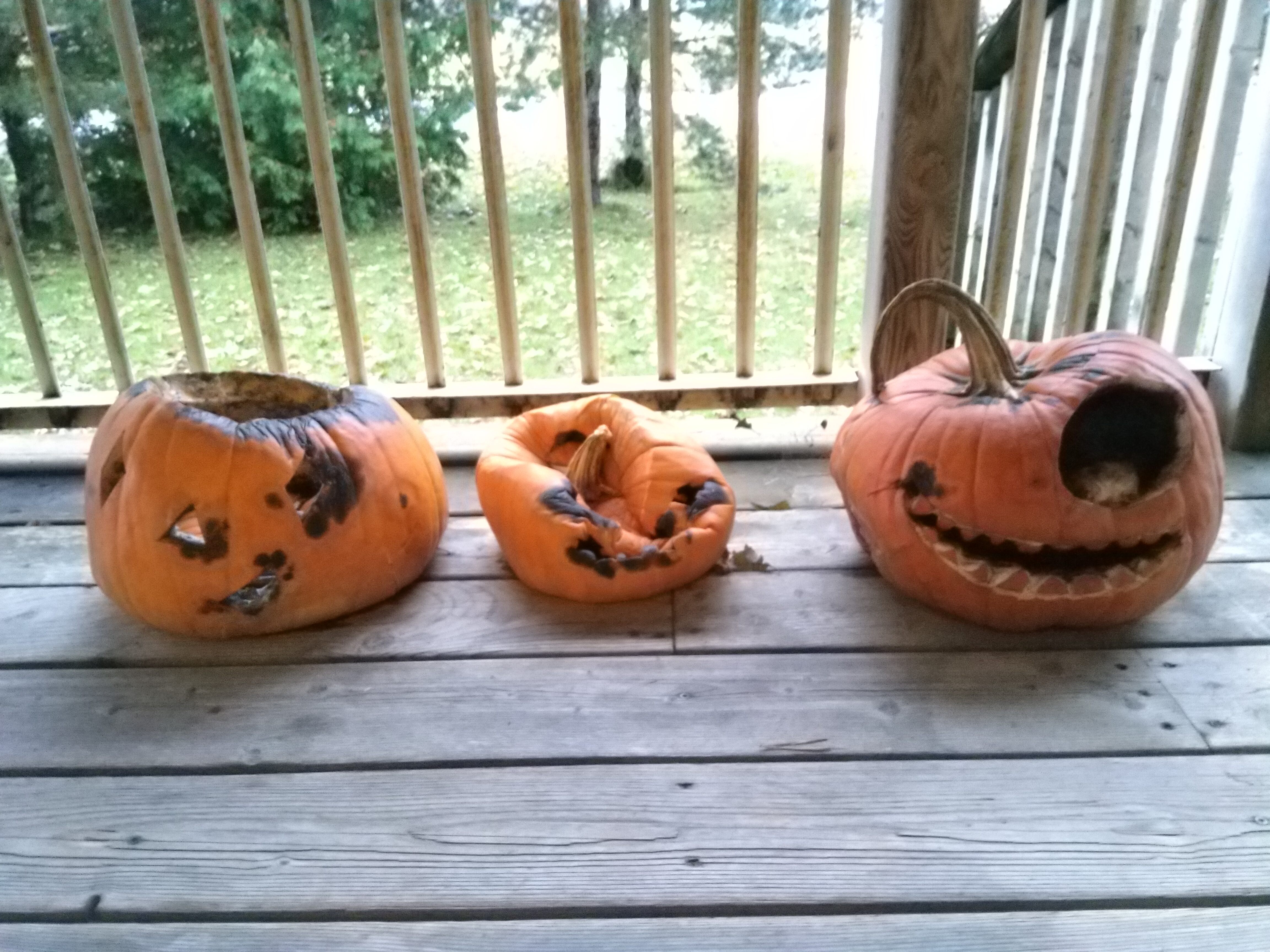 Party Boyz
"One was cute and sweet, the middle was scarred and scary, and the third looked like Mike from Monsters Inc. [Now they're] world weary and ravaged by the changing seasons."
— Cass, Middle of Nowhere, Southwest Ontario
---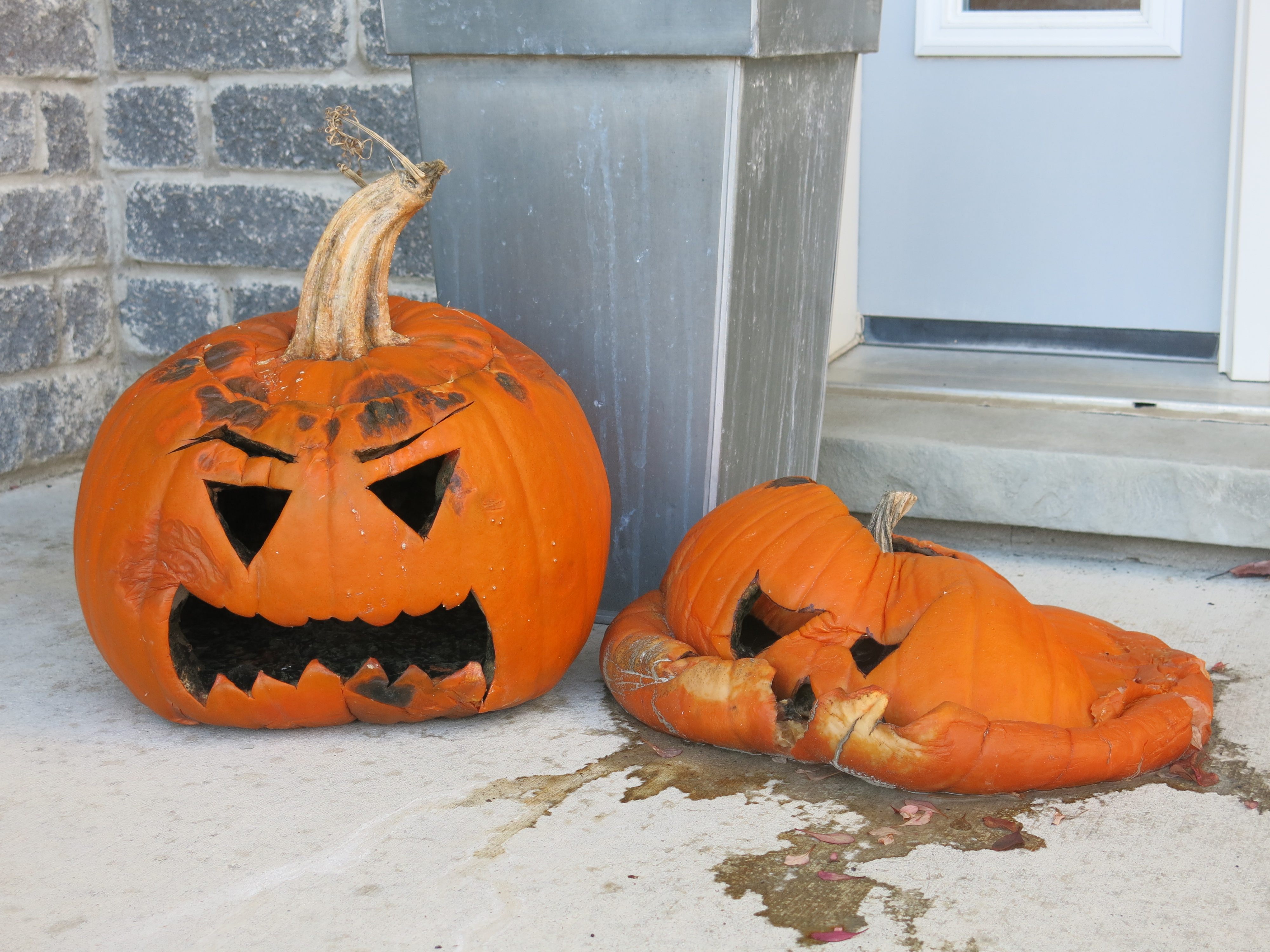 Jack & Jack
"I have been chronicling the decay of my jack o' lanterns for many years now. My dude and I carve our pumpkins the day before Halloween and keep them on the front porch as long as humanly possible. I refer to this annual tradition in my Facebook photo albums as 'Rot On,' and it is always immensely popular with my eff-bee friends. When they are fresh, they are spooky and/or fun.
Jack and Jack, as they are known, always end up infinitely more creepy and dejected as time goes on. Sometimes they look like silly old drunks; sometimes they become grumpy old men; sometimes they are puddles of goo. However they turn out, we love them more the moldier they become."
— Holly Engel, London, Ontario
---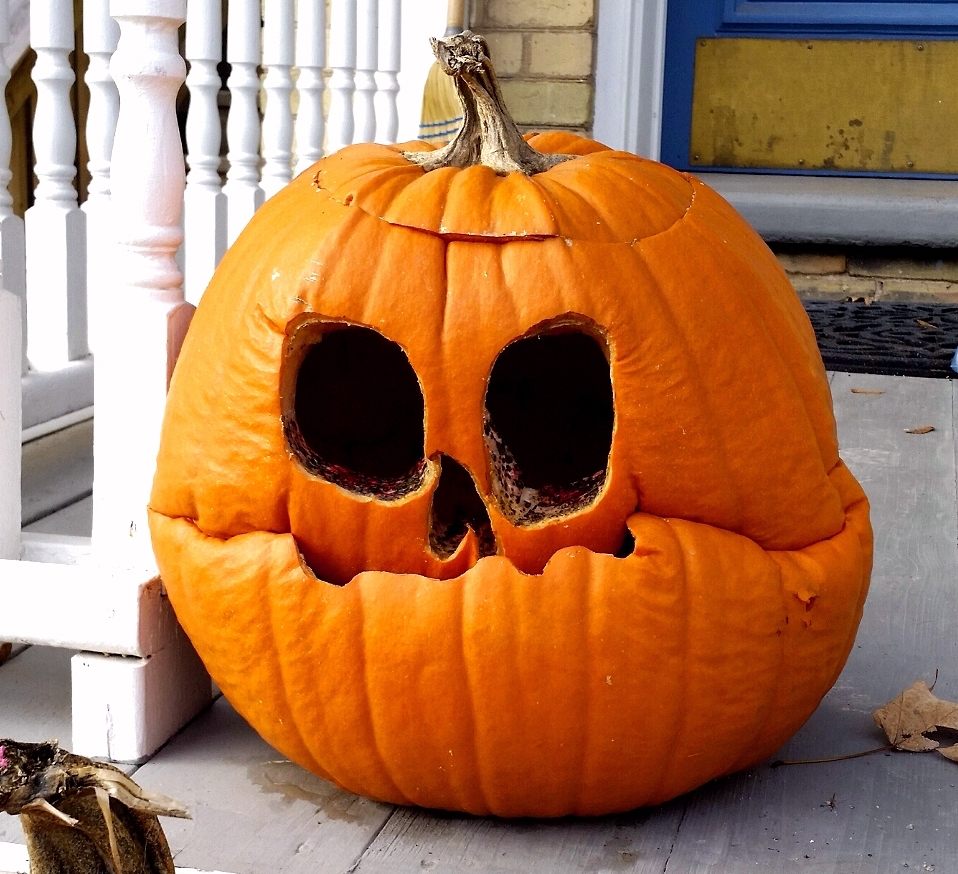 King Underbite
Submitted by Angela Clatworthy, London, Ontario
---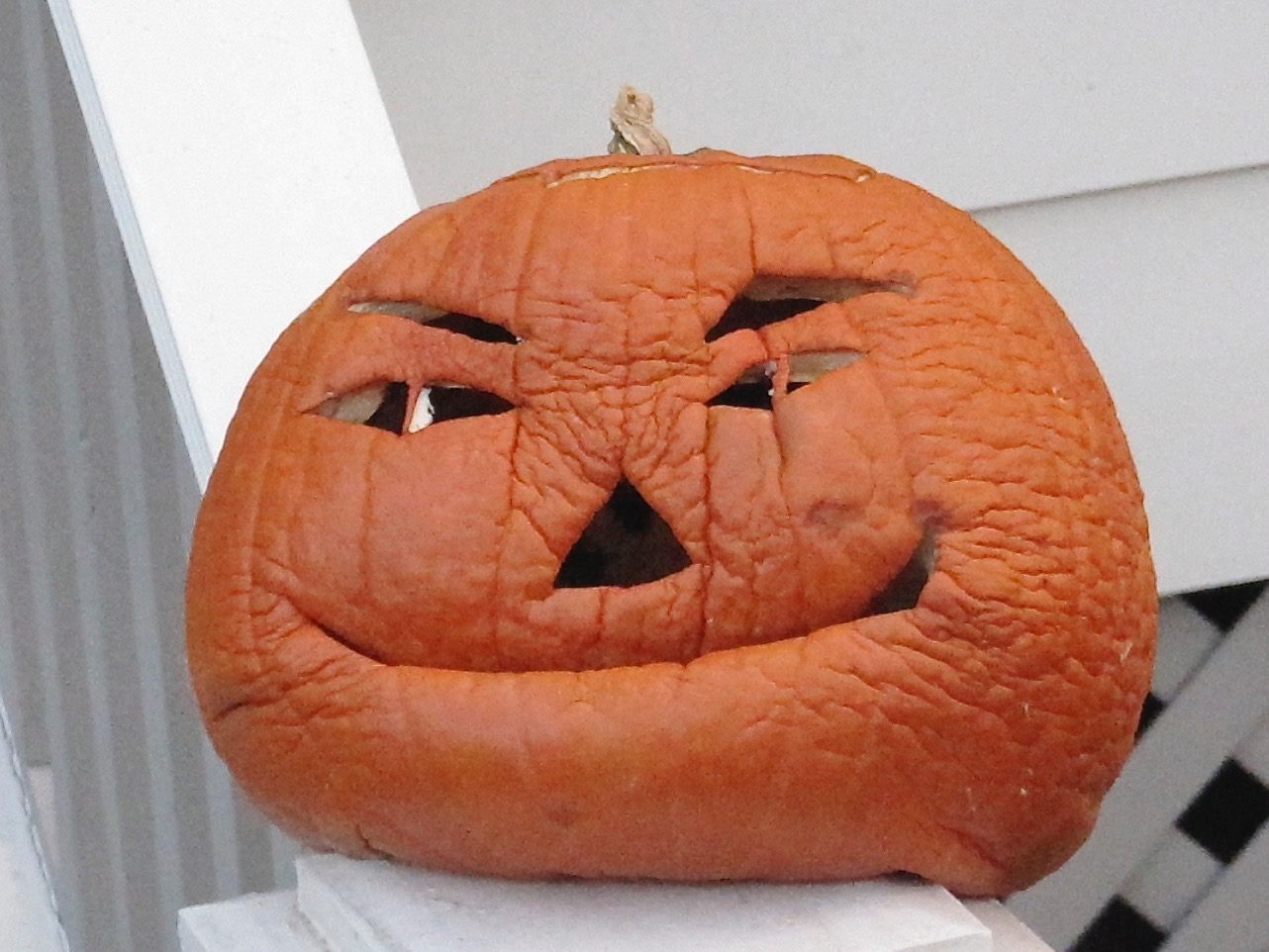 You're Only As Old As You Feel
Submitted by Catherine Hammond, Cambridge, Massachusetts
---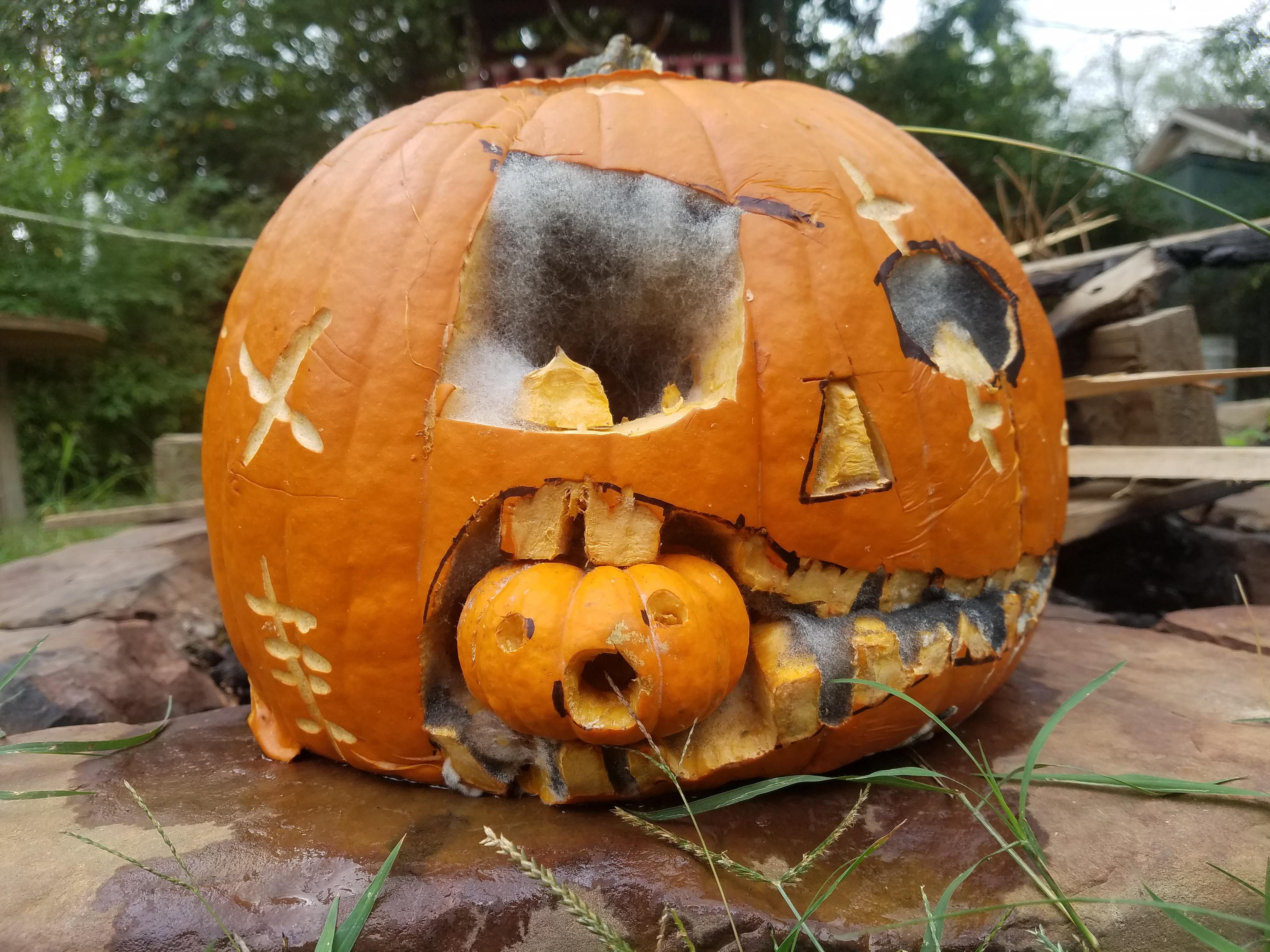 Moldy, Mad, and Ready to Sag
Submitted by Sage Billig, Arkansas
---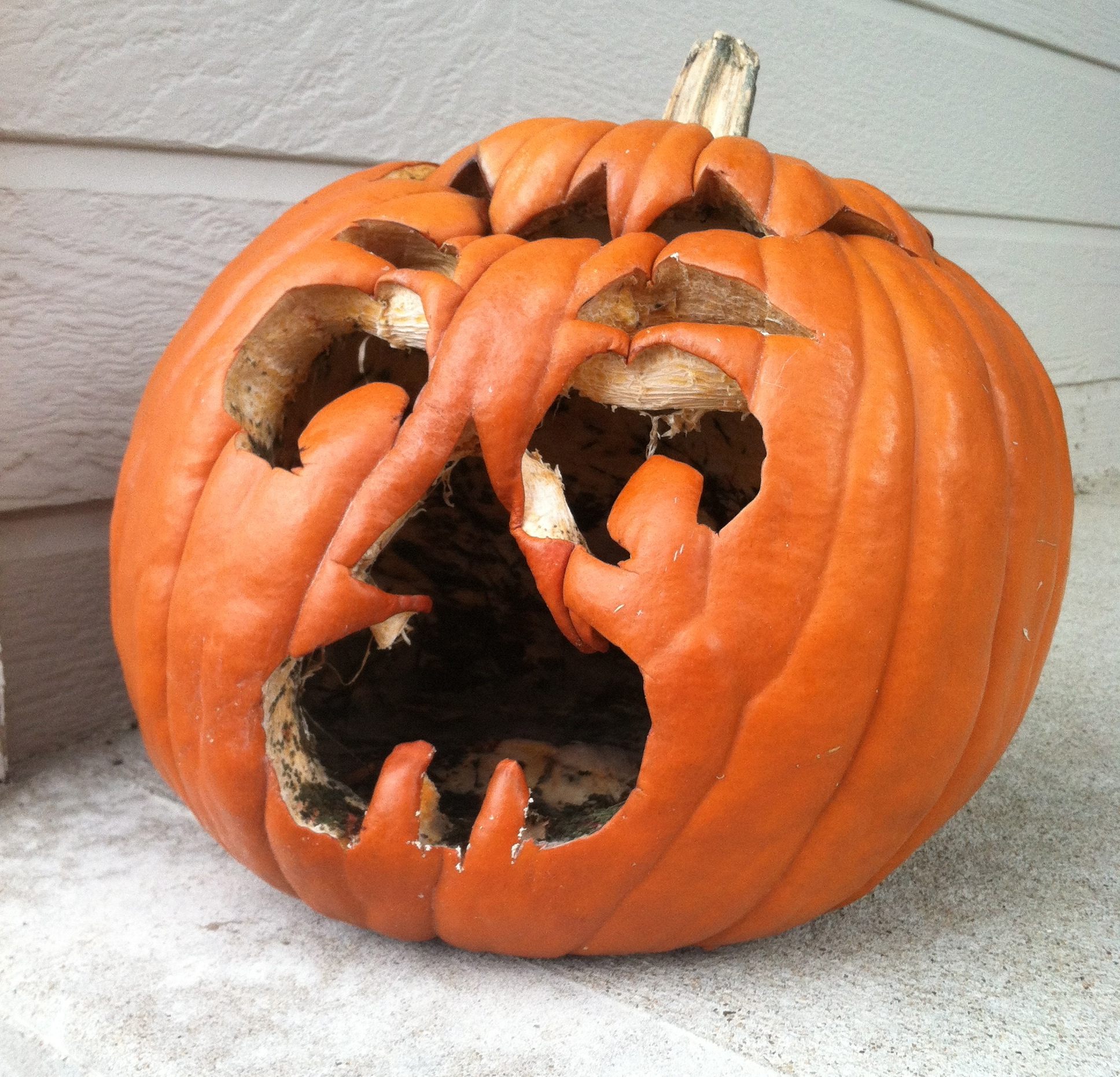 A Cry for Help
Submitted by Rob, Missouri
---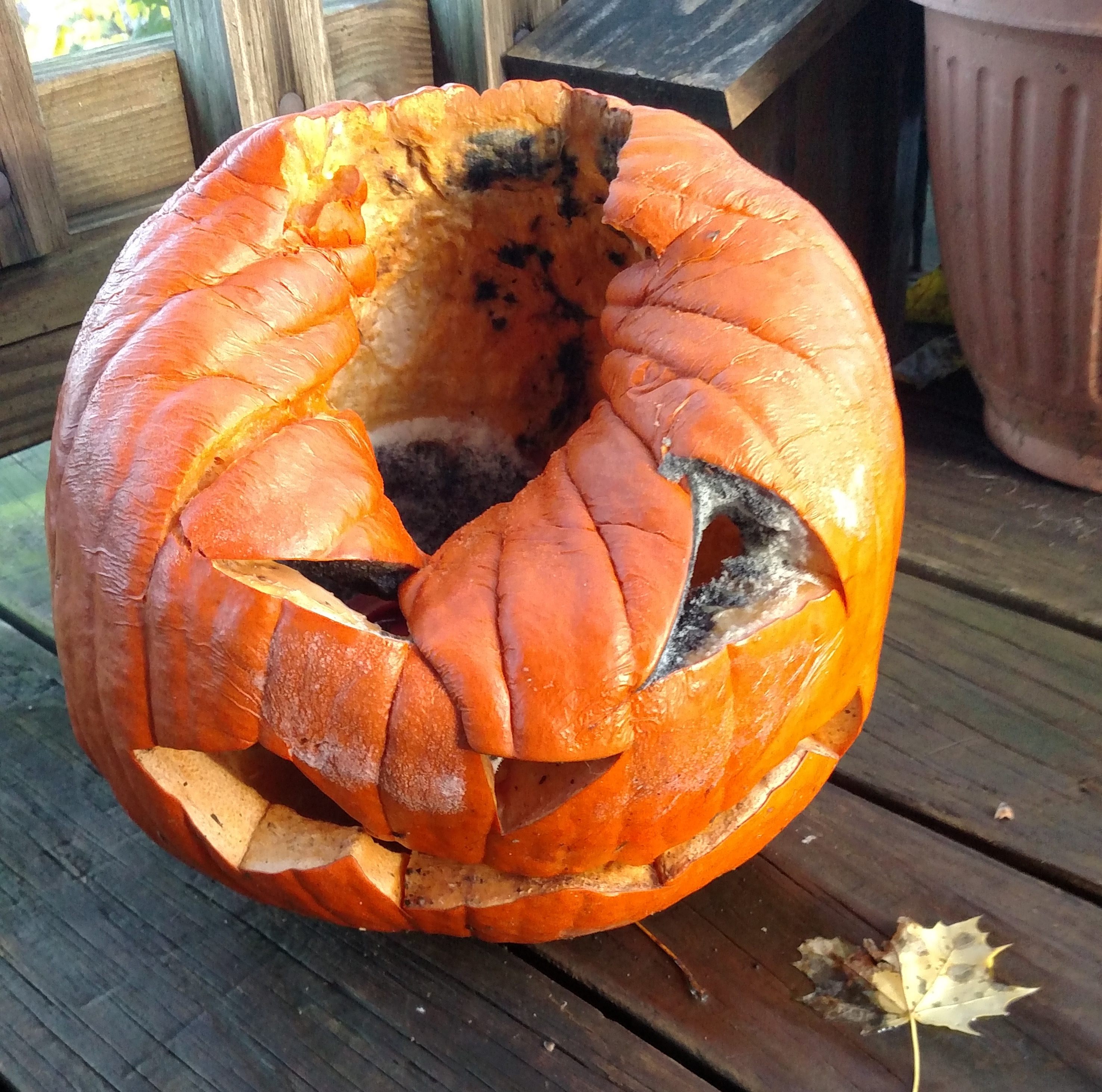 One Guilty-Looking Gourd
Submitted by Wayne Kew, Mechanicsburg, Pennsylvania
---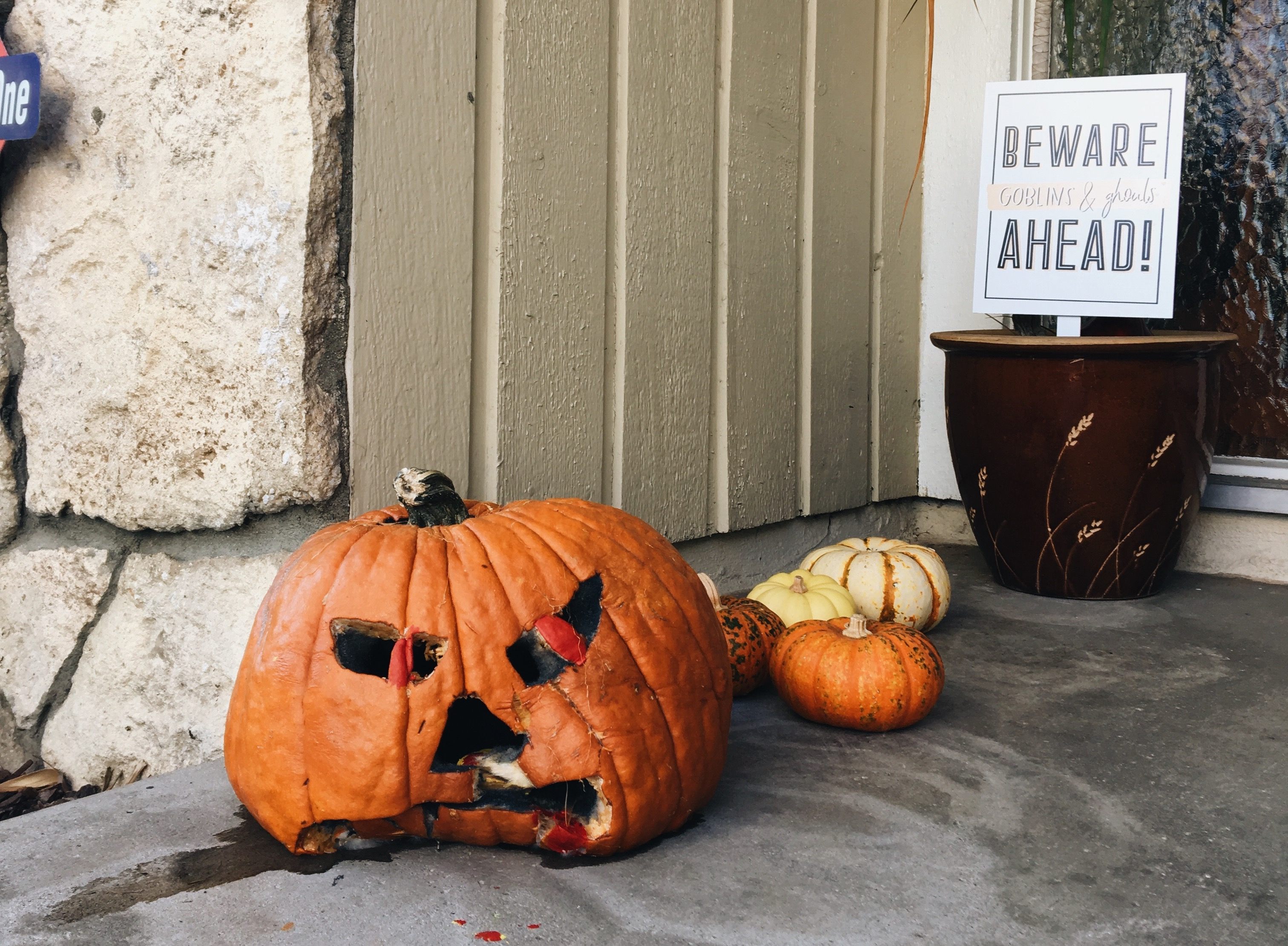 Red-Eyed and Rotten
Submitted by Maddie K., San Diego, California
---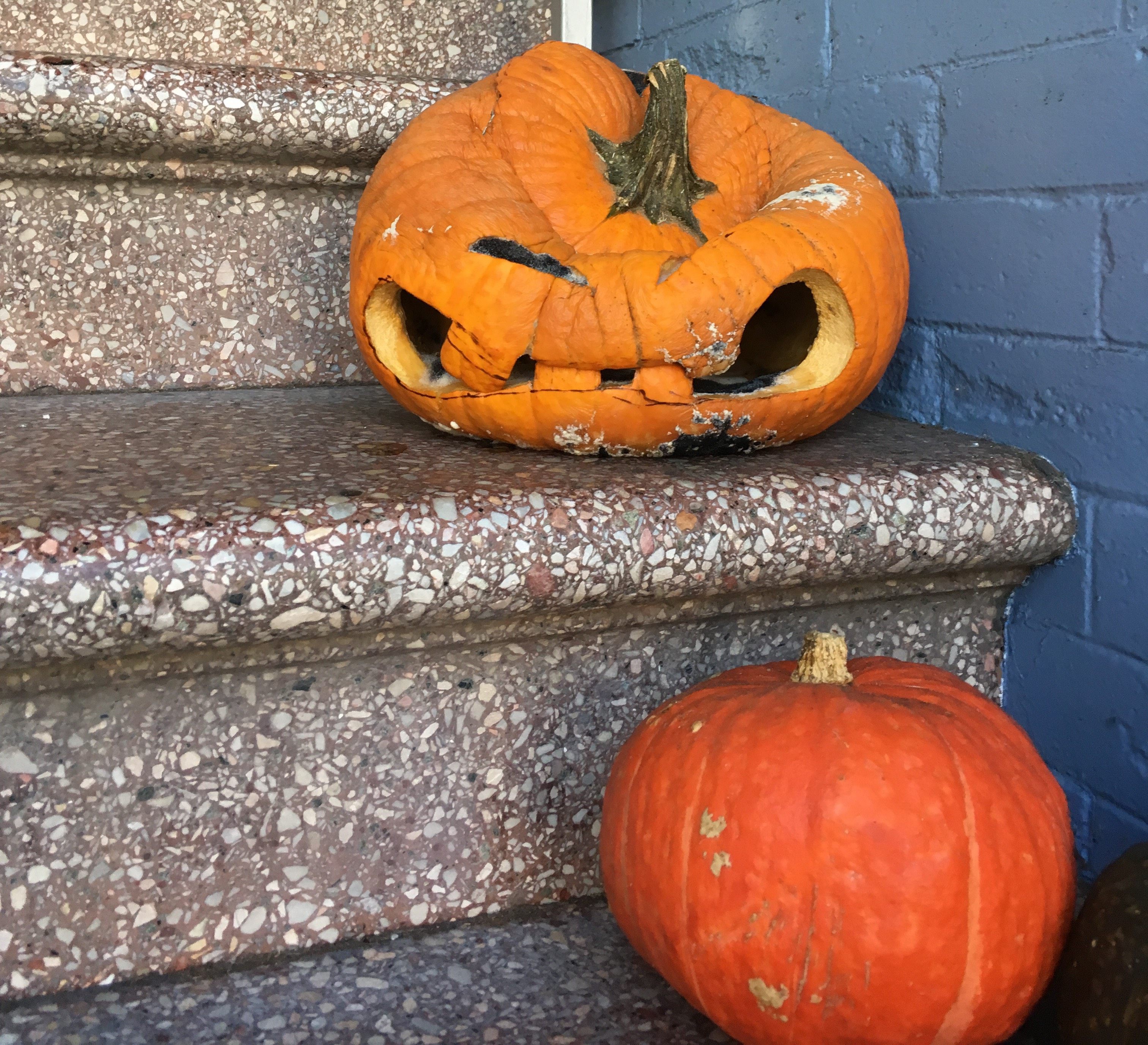 Smiling Too Hard
Submitted by Tif Slama
---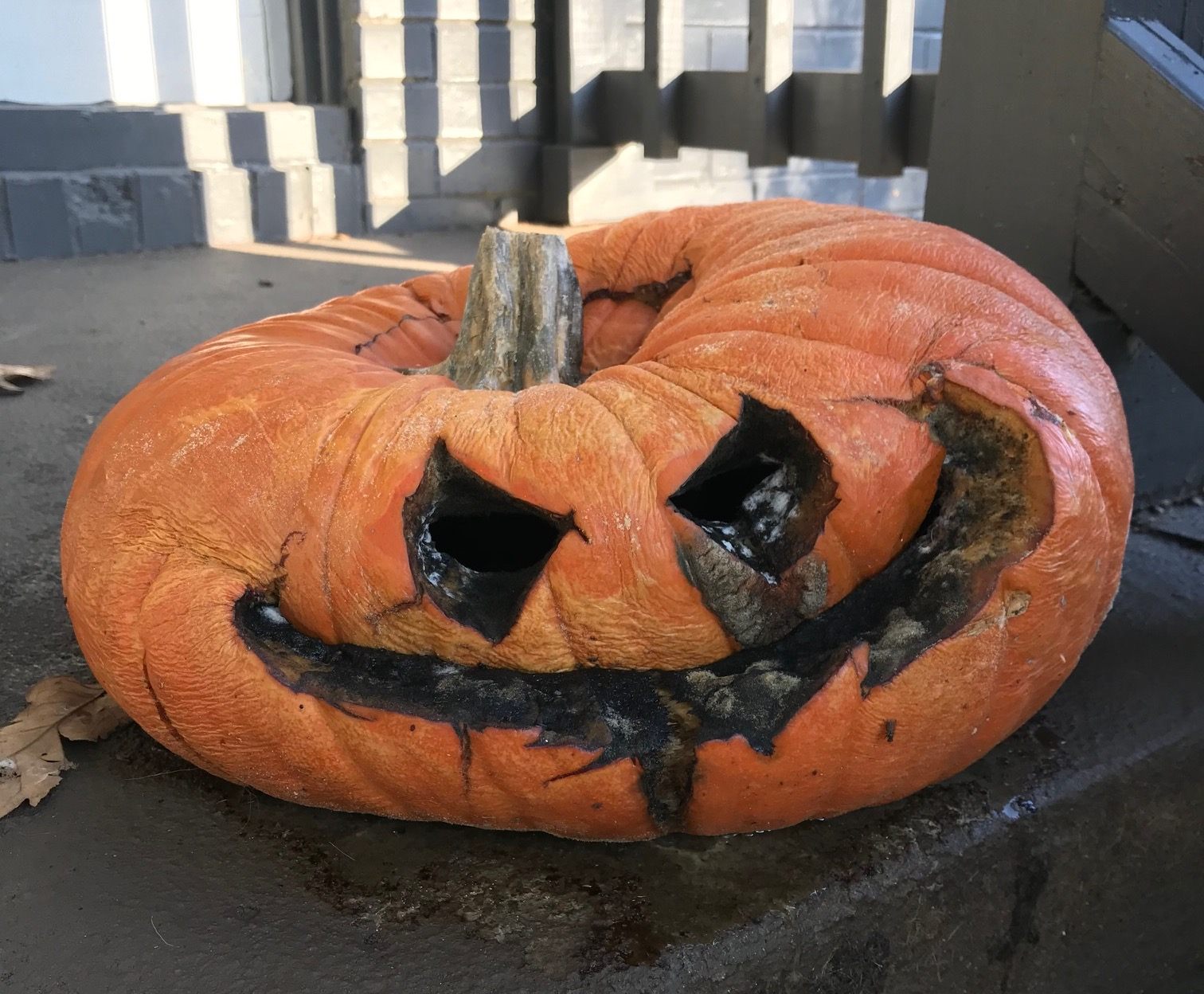 The Devil's Dumpkin
Submitted by Jenn Ciccarelli
---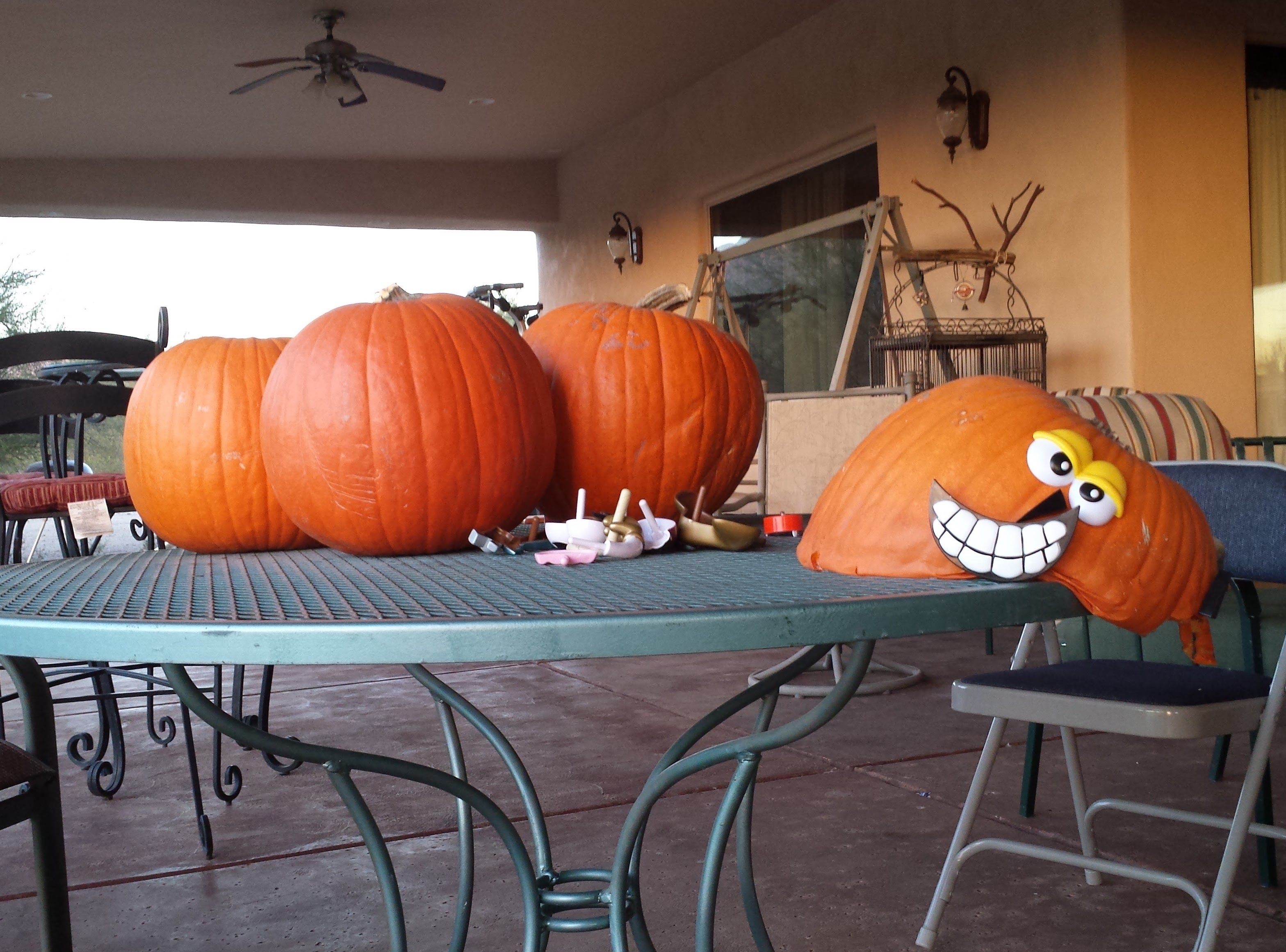 Bluuuuuugggggghhhh…
Submitted by Bert E. Shetler, Tucson, Arizona
---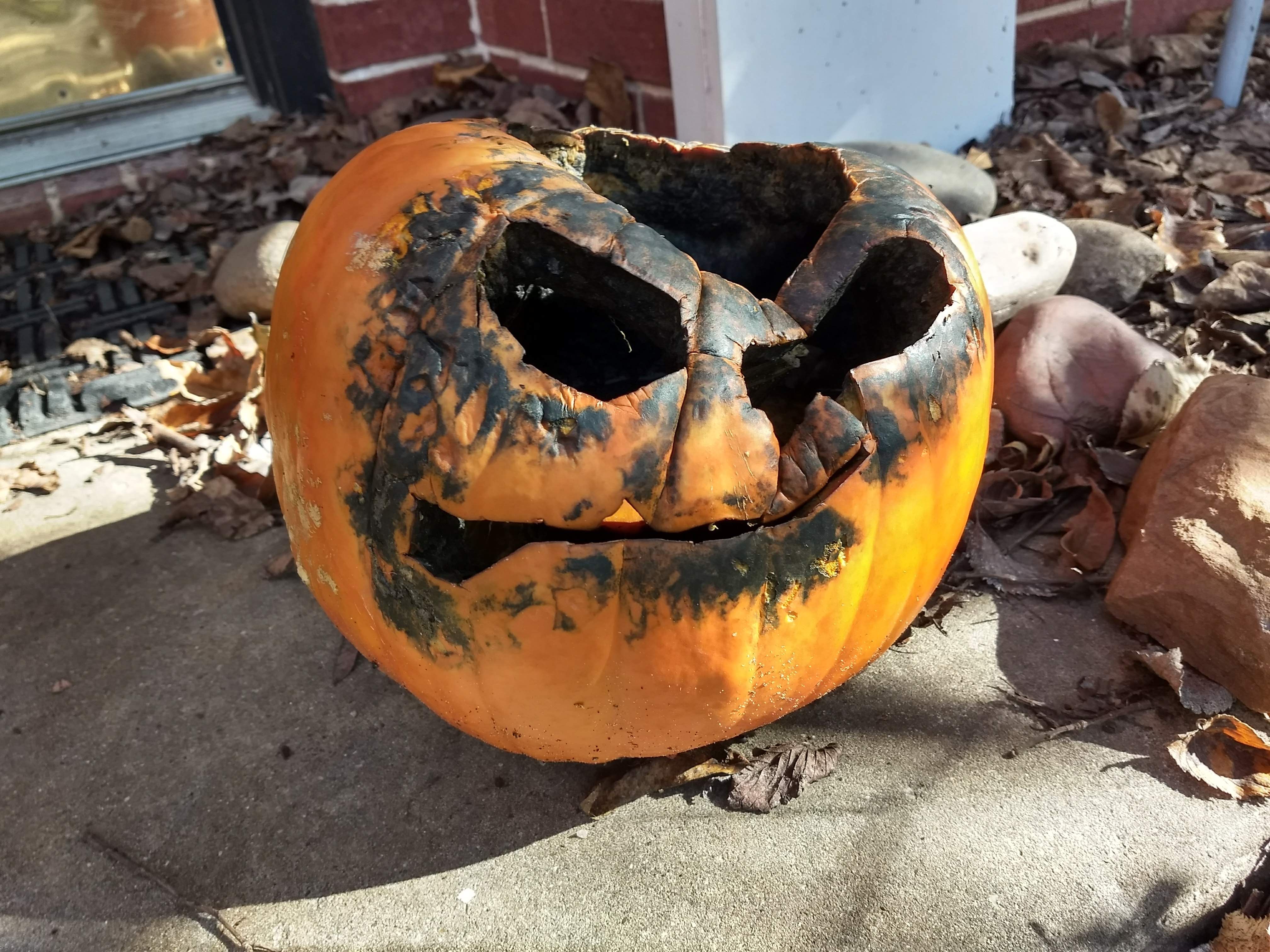 'Dead.'
Submitted by Dawn Terrizzi, Texas
---
Go Home, Bumbos. You're Drunk.
Submitted by Joyce Remy
---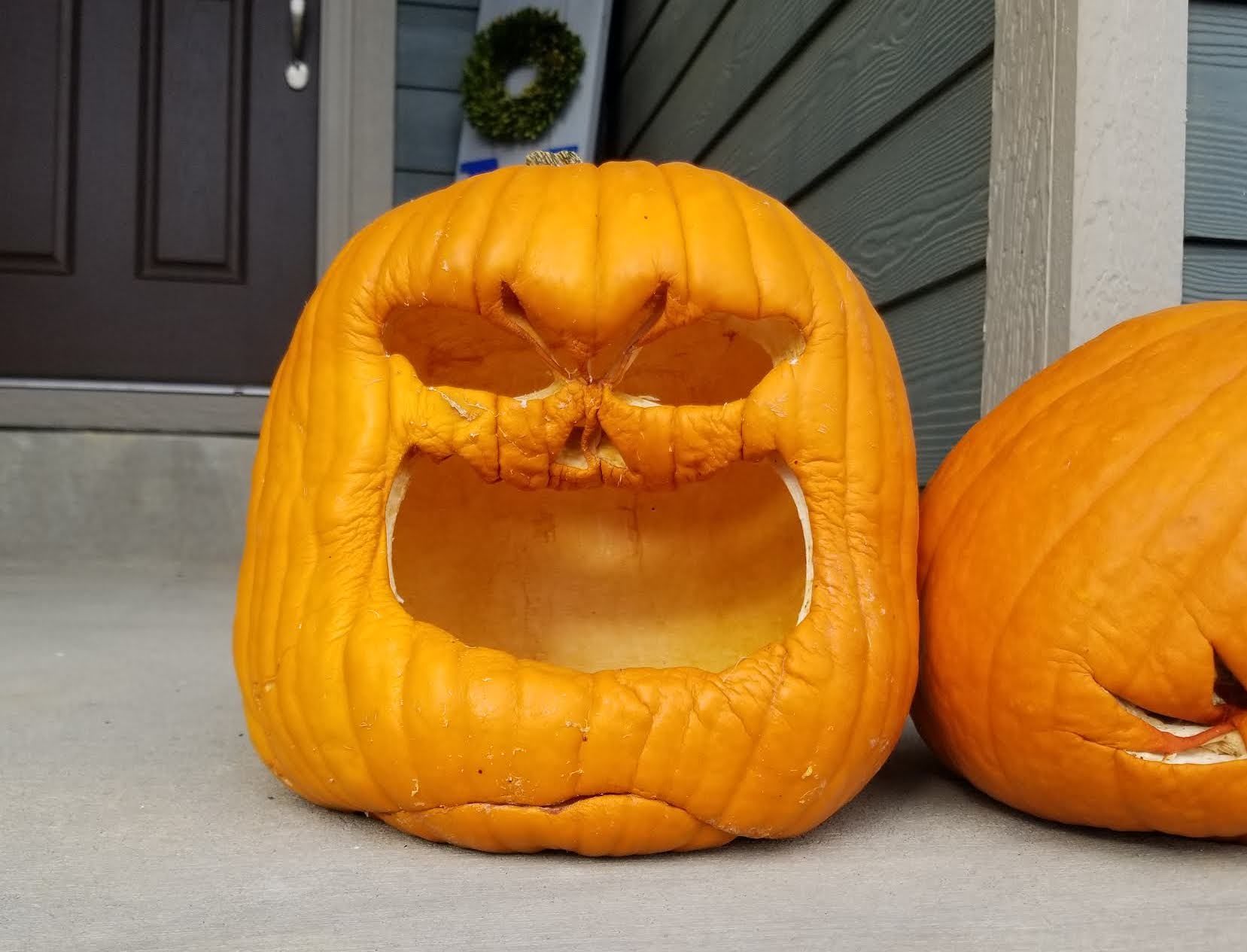 Put Your Dentures Back In, Grandpa
Submitted by Morgan Caubarreaux, Firestone, Colorado
---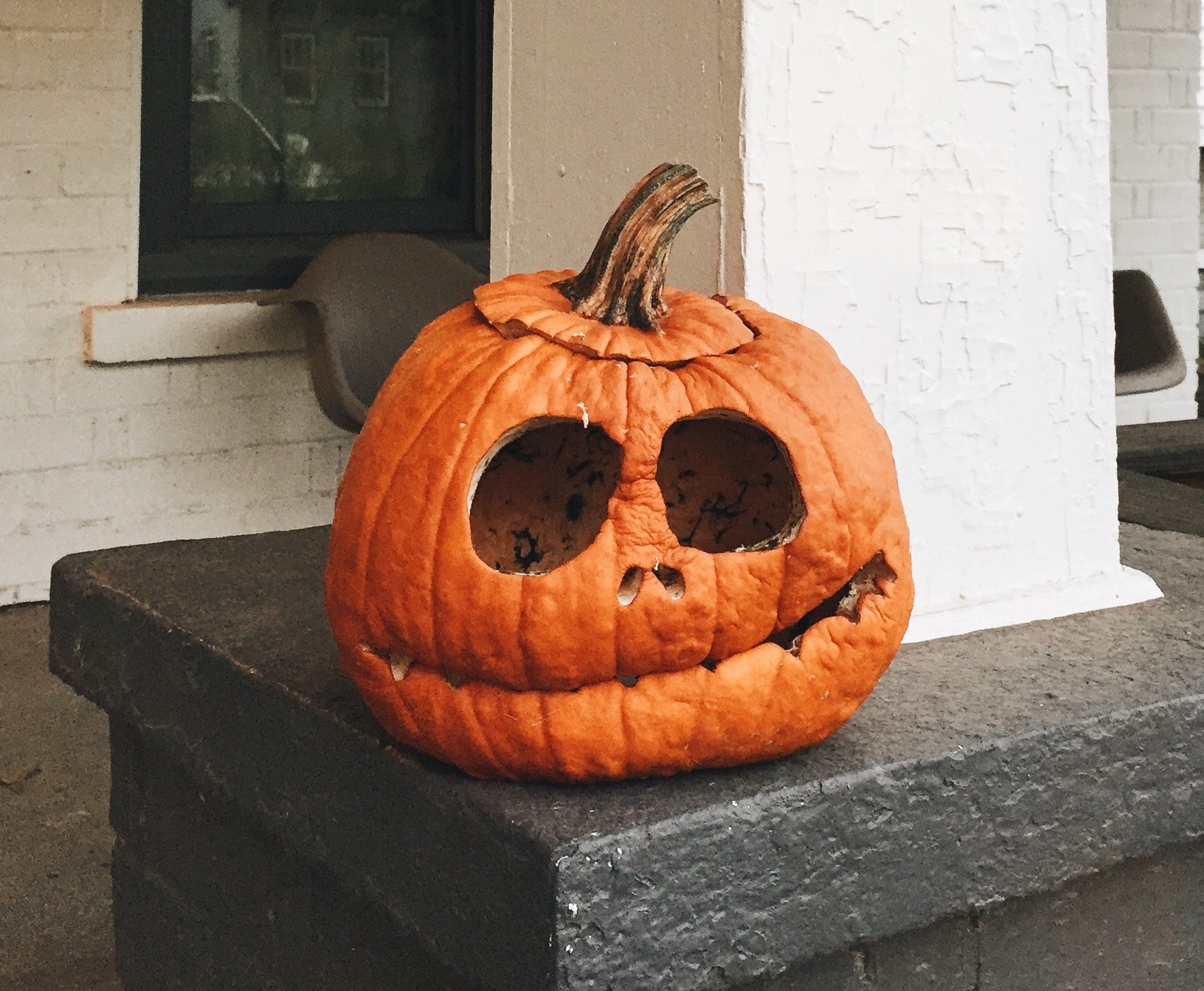 Sag With a Smirk
Submitted by Diane Lieu, Los Angeles, California
---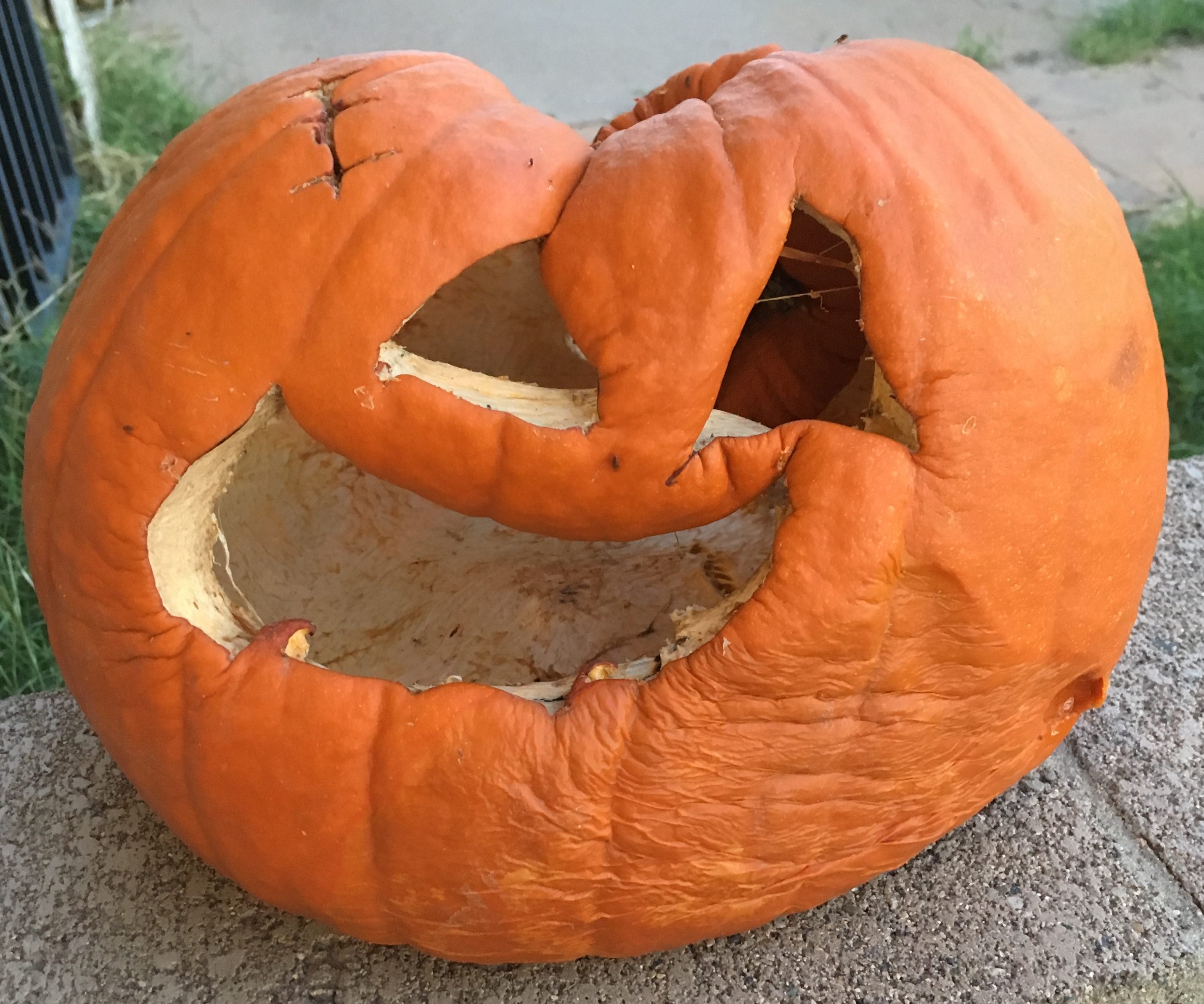 One Dopey Dumpkin
Submitted by Kathryn Biallas, Phoenix, Arizona
---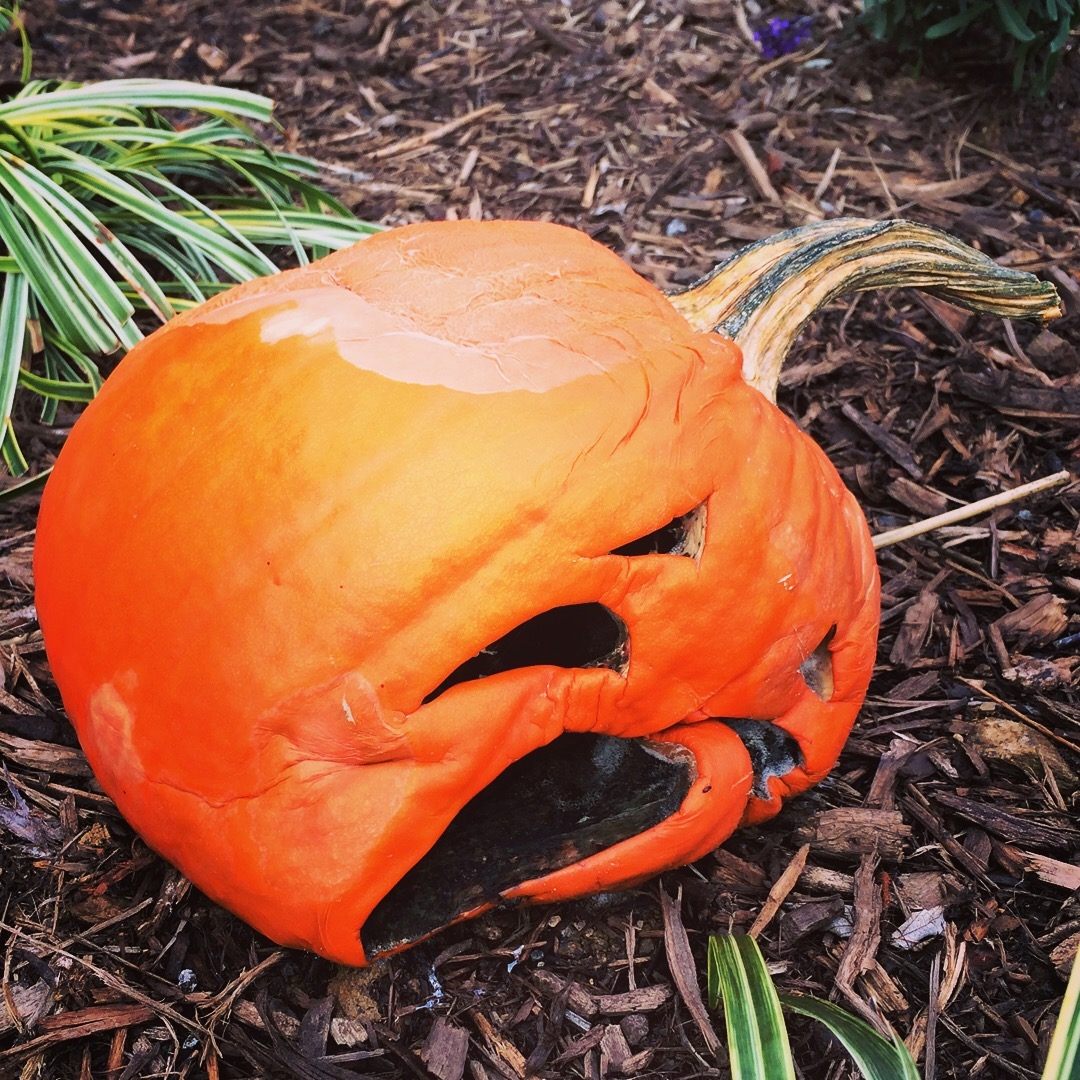 'Edvard Munch's The Scream'
Submitted by Linda Colsh, Maryland
---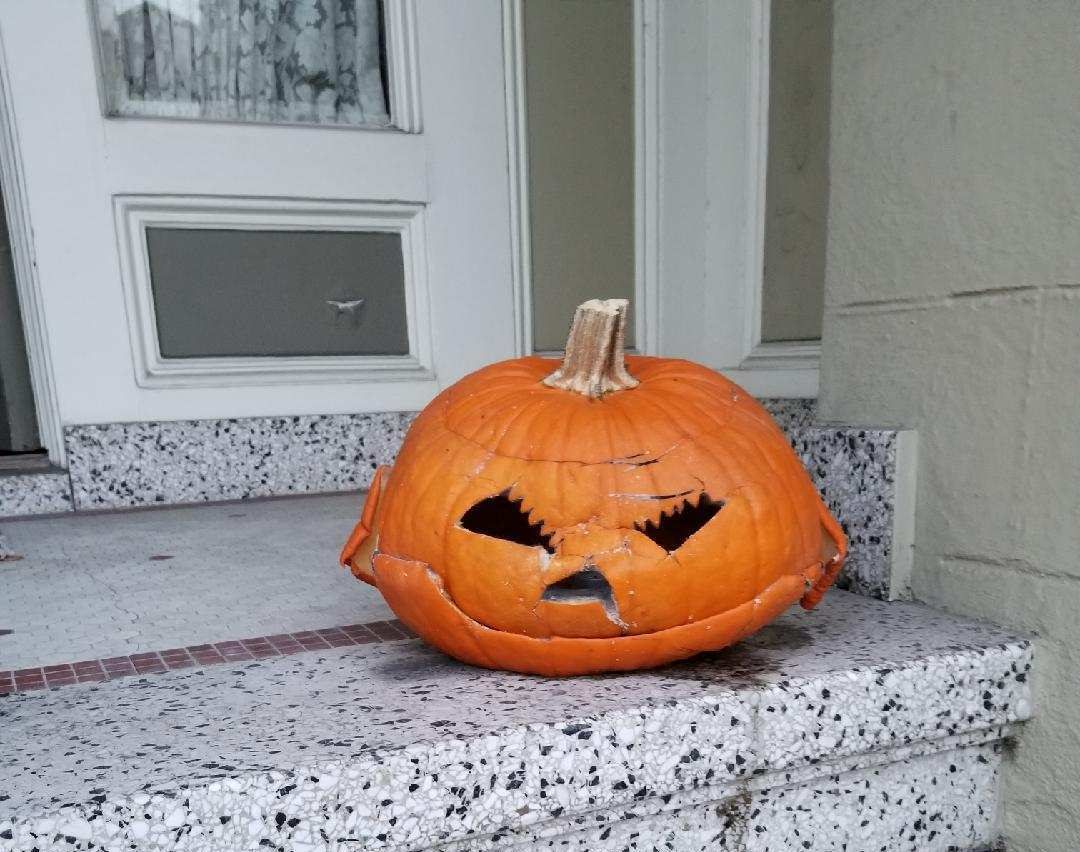 Harumph
Submitted by Malcolm Clark, San Francisco, California
---
Nom Nom Naw
Submitted by Eliza Abbey, Virginia
---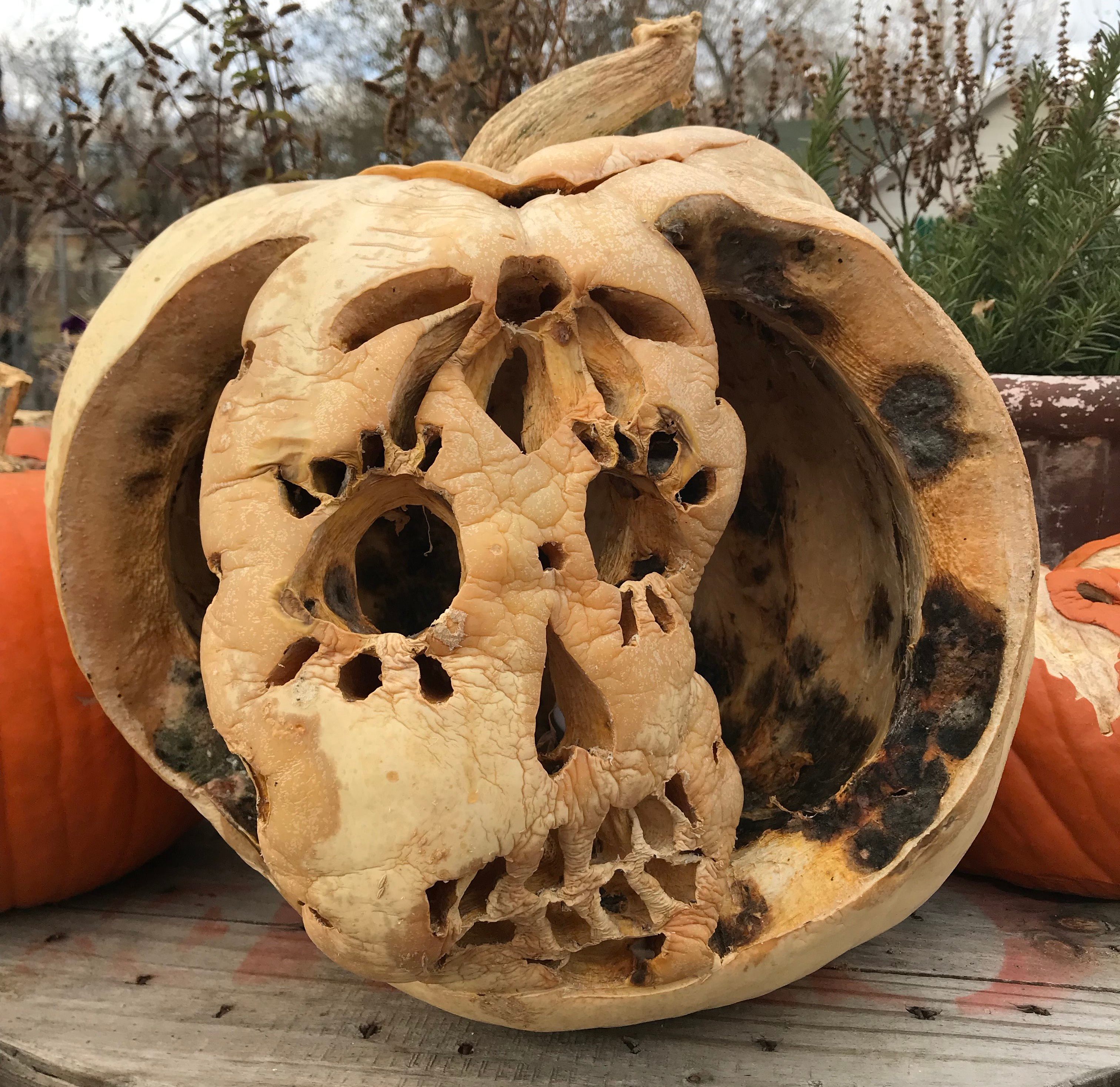 Skull Rot
"I think even the skull is sad we haven't put him out of his misery."
— Rebekah Rivera, Douglas, Wyoming
---
A Fire Inside
"Pathetic, in a really awesome way."
— Tim, St. Louis, Missouri
---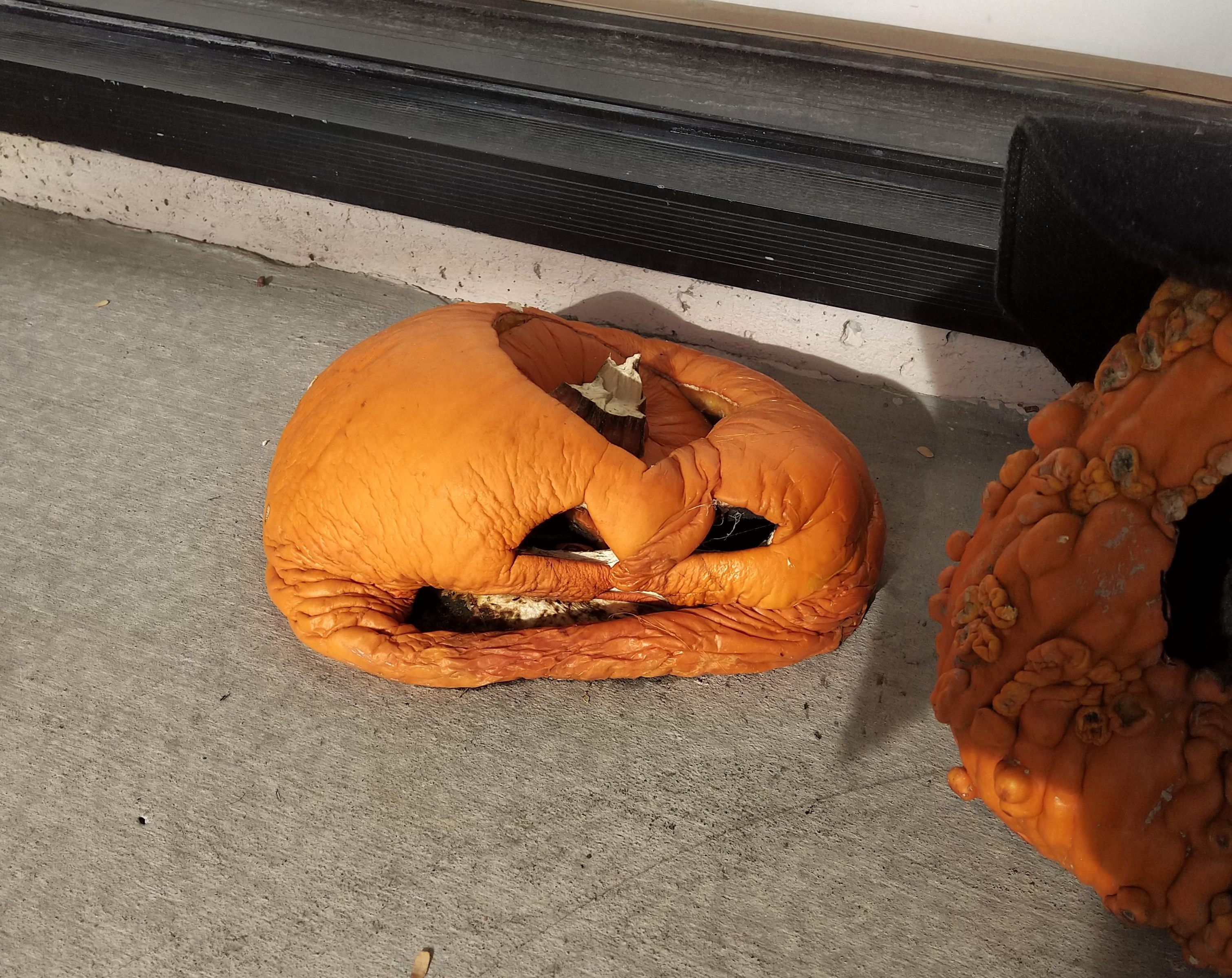 'A Drunk Witch.'
Submitted by Shawn Hendrix, Las Vegas, Nevada
---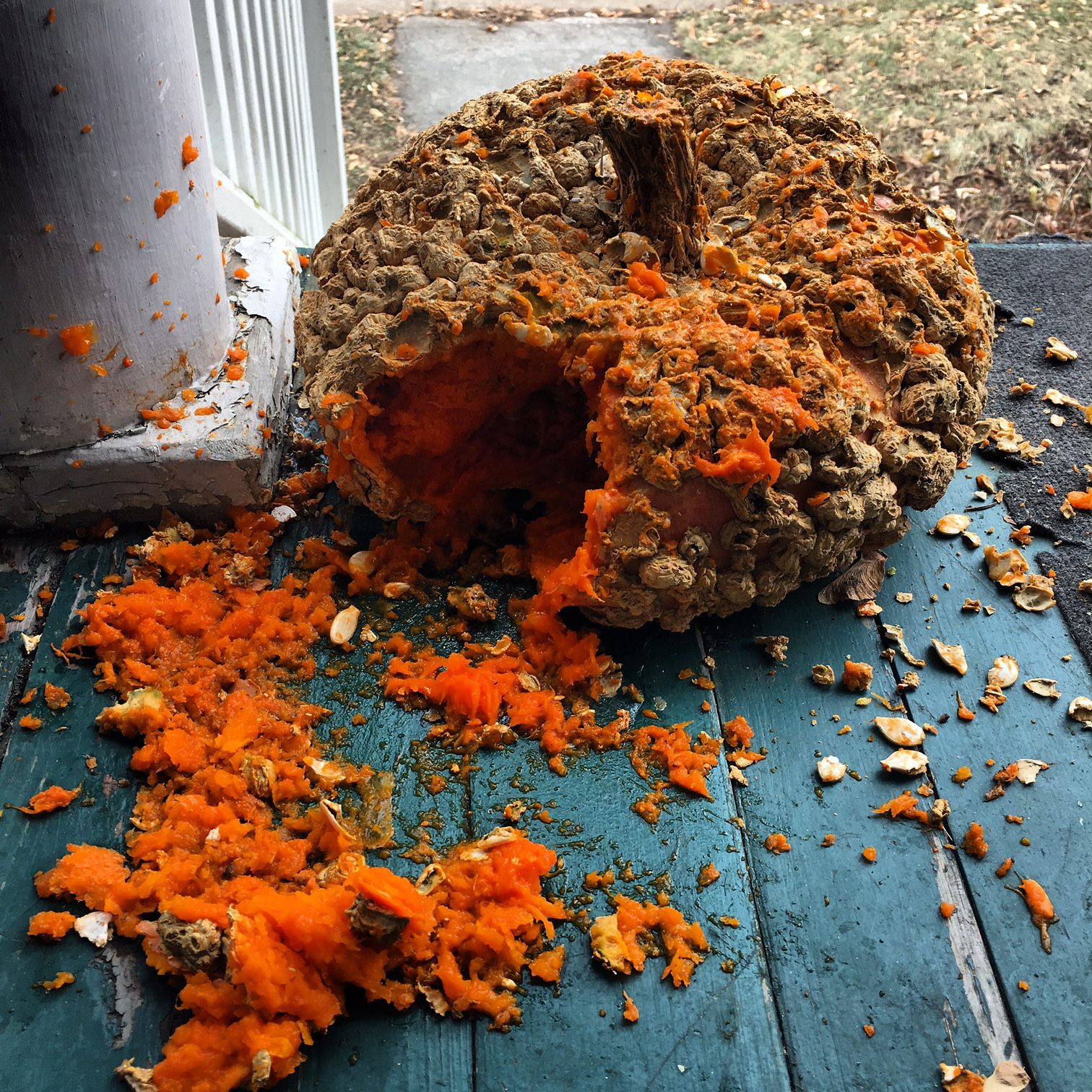 'Squirrel Food'
Submitted by Ed Adrian, Burlington, Vermont
If you have a sad pumpkin of your own to share, head over to our community forums and tell us about it!