Wishlist: A Scratch-Off World Map Poster
Keep track of your travels with as much or as little precision as you choose.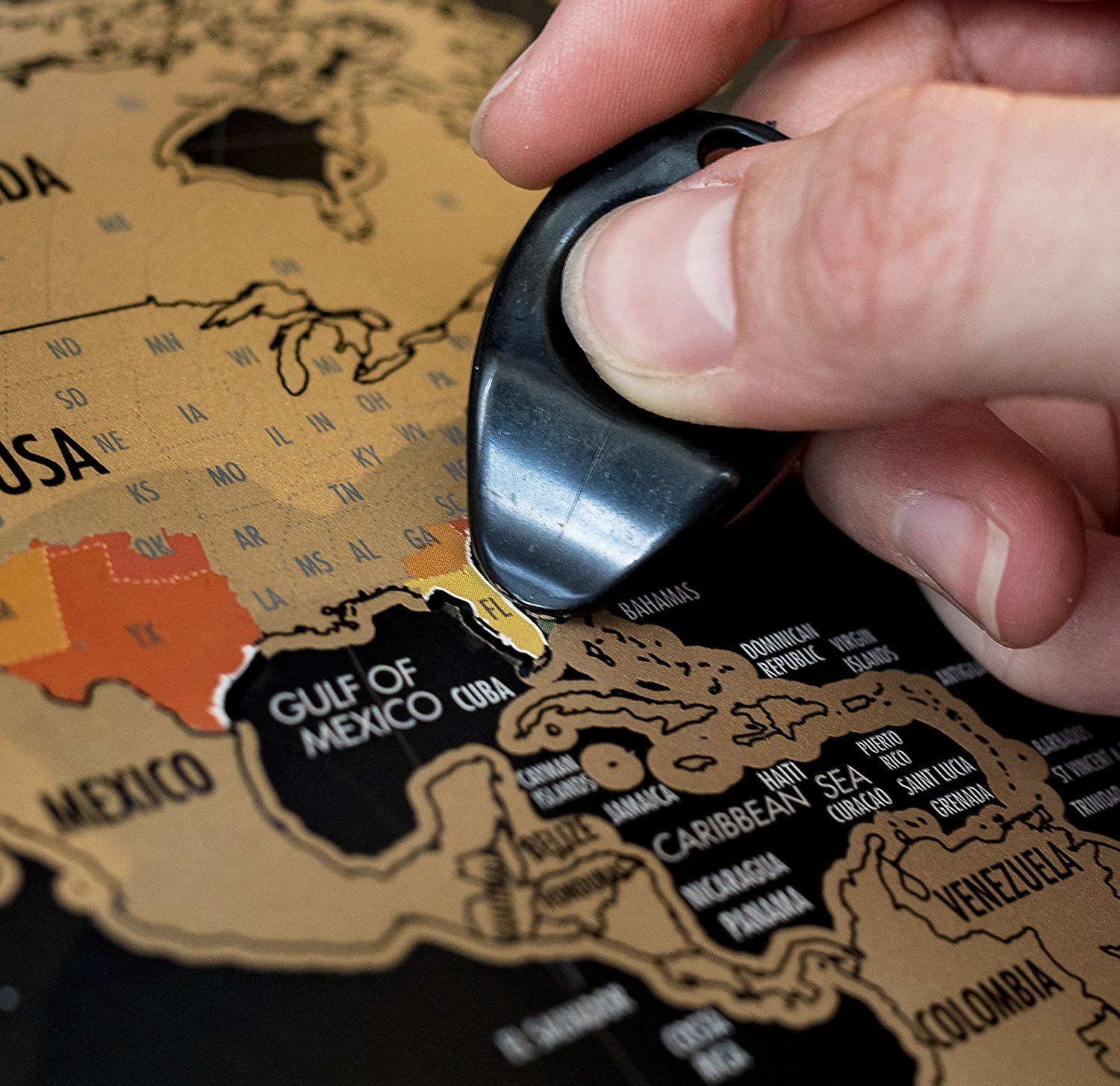 $29.99, Amazon
Just look at this map. It's like a lottery ticket where with every scratch, you're guaranteed to win an opportunity to relive all the unforgettable moments from the trip you just took—much more fun than 50 cents and a coupon for a free Big Gulp.
Landmass Goods' scratch-off world map poster boasts detailed terrain cartography, and scratching each destination on the map reveals bright colors underneath as you chart your adventures. It comes with a special guitar pick-shaped scratching tool for maximum accuracy, an eraser to remove smudges, stickers to mark your memories, and a magnifying strip if you want to perfect every last detail of your map-scratching handiwork.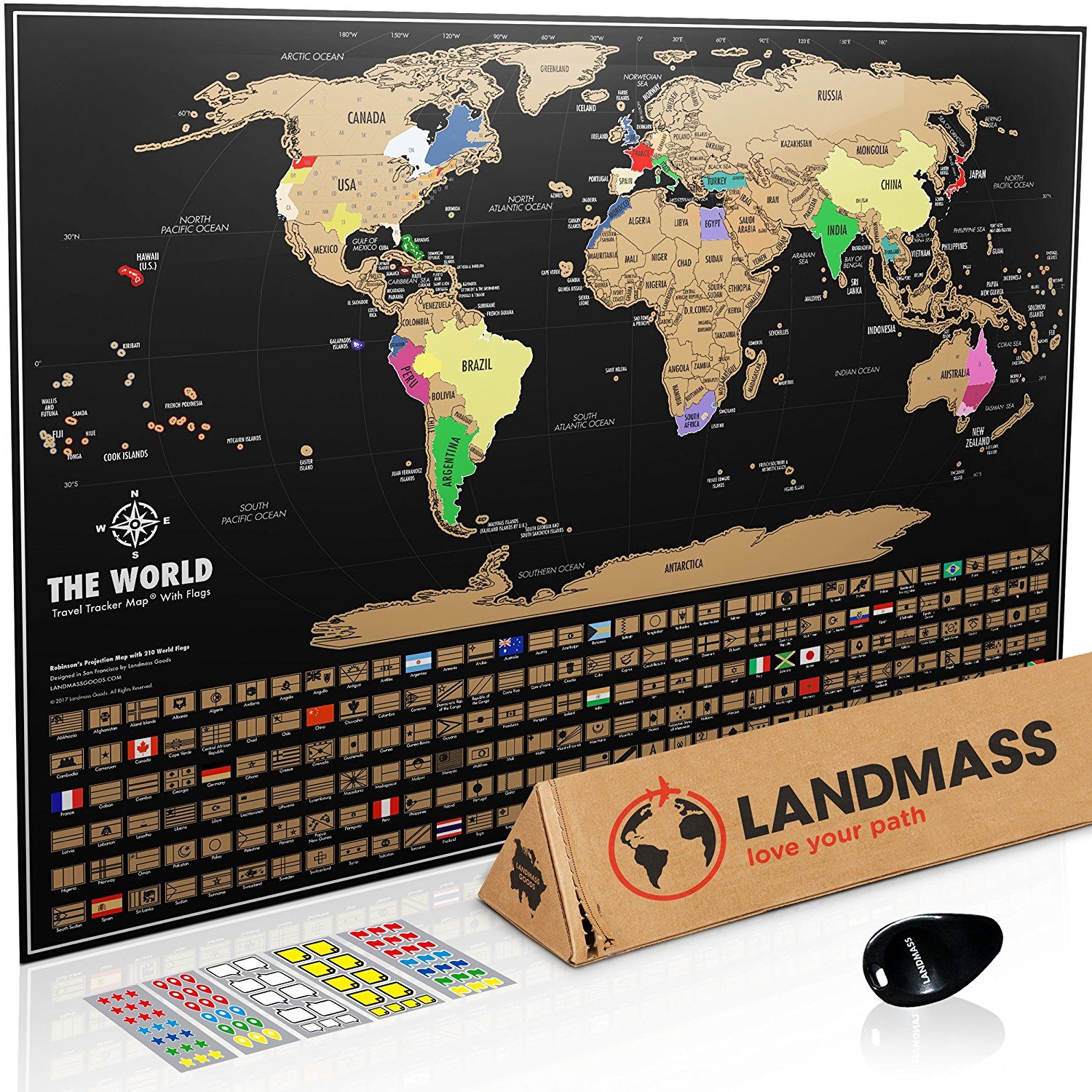 The United States, Canadian territories, and Australian states are individually outlined to track your travels in those countries in more detail. It's up to you, though, what you deem scratch-worthy. What does it mean to have "been" to Iowa? You have to decide for yourself whether you can scratch off that part of the map only after you see the world's tallest concrete gnome with your own two eyes, or if a stop in Dubuque for gas, and maybe a Big Gulp, is enough.
The map is a great gift for people with a constant itch to travel. Even if they can't always scratch that itch figuratively, they'll have the next best thing.
Each item is independently selected by our editorial staff. If you buy something through our links, Atlas Obscura may earn an affiliate commission.