30,000 Hidden Images Reveal the World of a Soviet-Era Photographer
The secret trove of film and negatives, stashed in a Russian attic.
Masha Ivashintsova was born in Russia, in 1942. At 18 she started taking photographs, and became involved the underground arts movement in St. Petersburg, then known as Leningrad. She shot prolifically on the streets of the city, with either her Leica IIIc or Rolleiflex. But she never showed her work to anyone—some of it she didn't even develop. When she died, in 2000, she left 30,000 photographs—in the form of negatives and undeveloped film—in a box, where they remained, untouched, for 17 years.
Late last year, while working on a renovation, Ivashintsova's daughter Asya Ivashintsova-Melkumyan and her husband discovered the box in their attic. Slowly they began to explore this archive, and saw what Ivashintsova had seen, created, and then hidden.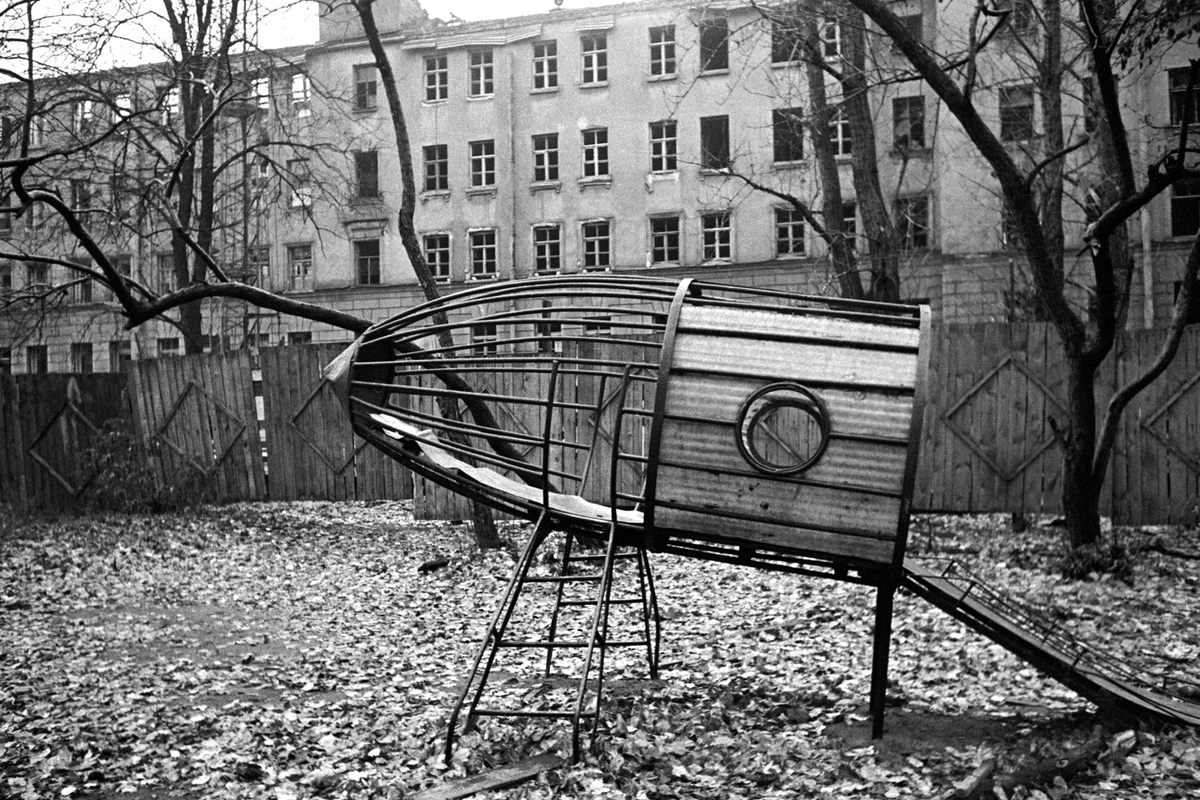 One photo from 1979 shows residents shoveling snow on the bitterly cold banks of the Neva River. Another captures a playground beside an abandoned building, with a jungle gym shaped like a rocket ship, quiet and unused. In a busy street scene, a man looks into the lens, mid-conversation, a cigarette hovering, a fur hat perched on his head.
There are also family snapshots and the occasional self-portrait. Ivashintsova also shot portraits of the notable artists with whom she was romantically involved, and felt eclipsed by: photographer Boris Smelov, poet Viktor Krivulin, and linguist (and father to her daughter) Melvar Melkumyan. "She sincerely believed that she paled next to them and consequently never showed her photography works, her diaries and poetry to anyone during her life," Ivashintsova-Melkumyan writes.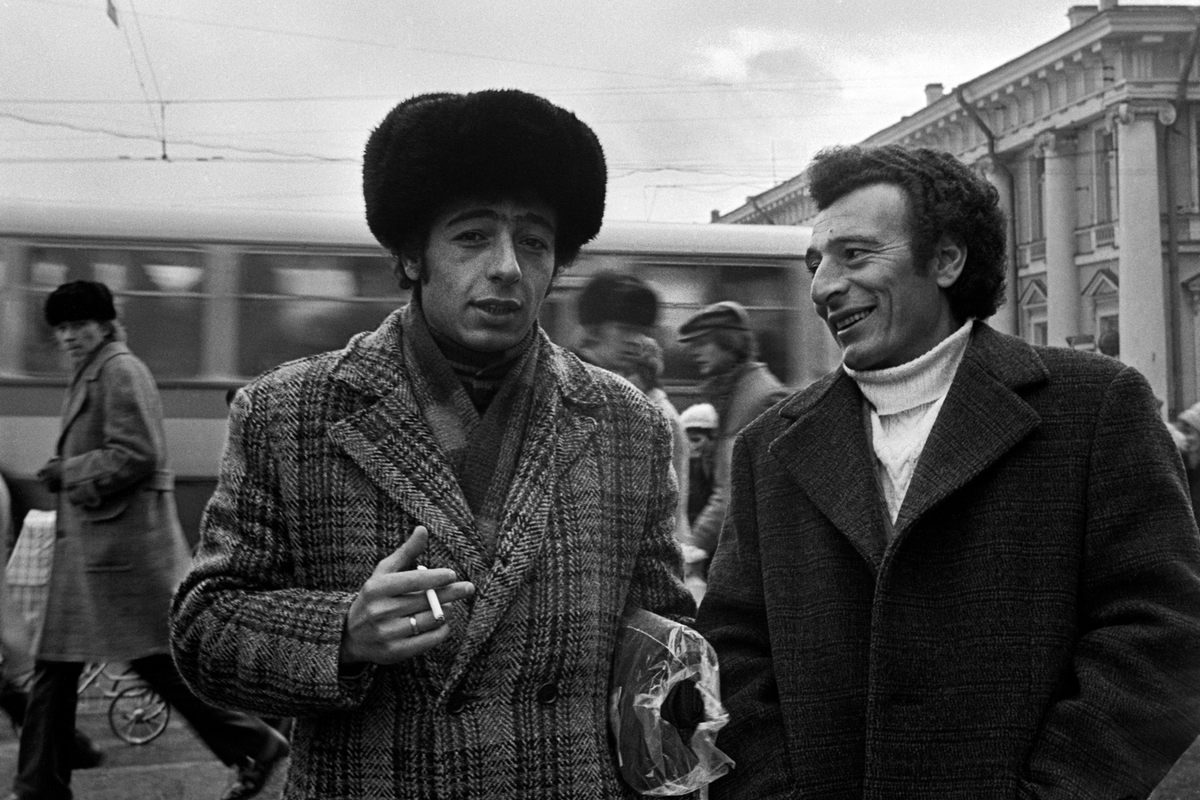 Unlike these men, Ivashintsova was not recognized for her work. She held various jobs, and was unemployed by 1981. According to her daughter, without a job, Ivashintsova had two options: prison or institutionalization. For the next decade, Ivashintsova moved between psychiatric hospitals.
Ivashintsova-Melkumyan has now created a website and Instagram feed devoted to her mother's work, and is planning an exhibition of these revealing, unusual images for this summer in Vienna. "During her lifetime whatever she did was never taken very seriously, neither by her family nor by the men she loved," she said, in a recent interview with My Modern Met. There is a sense of validation that her mother's work can finally be appreciated. And there are many more of the 30,000 images that still need to be developed, printed, and scanned. Atlas Obscura has a selection of Ivashintsova's photographs.