Found: An Increasing Number of Great White Sharks Off Cape Cod
"The population may be large," one expert said.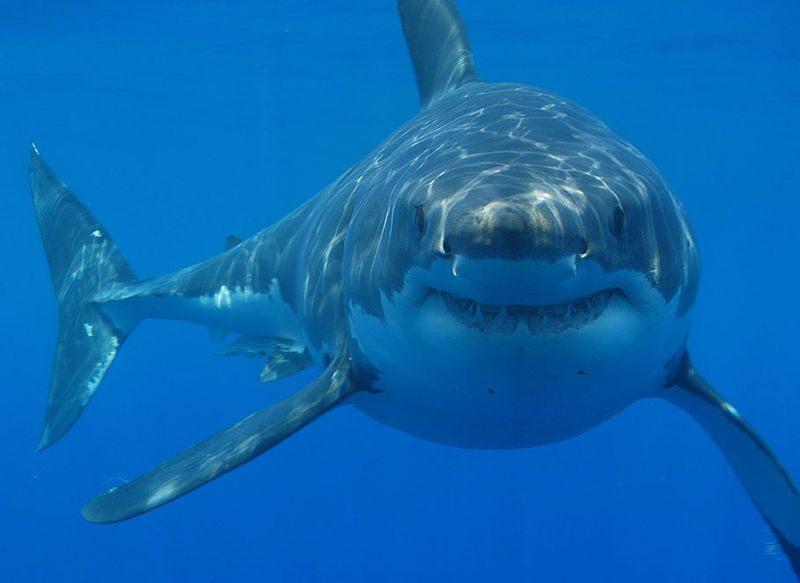 During the summer, off the coast of Cape Cod, shark experts are looking for great white sharks. They're conducting a five-year study of the shark population that summers in the area, and, as the Associated Press reports, the number of sharks they've found each summer keeps increasing.
In 2014, the researchers documented 80 sharks. The year before, in 2015, they counted 142 sharks, 101 of which were new to them. This past summer, in 2016, the researchers counted 147—a slight increase from the years before. But 89 of the 2016 sharks, more than half of those counted, were new to researchers.
"We are still seeing a good proportion of new individuals," Greg Skomal, a biologist who works for the state government, told The Boston Globe. "That means the population may be large."
As the AP notes, these sharks aren't intending to bother people; they're after delicious fat seals. But as summer temperatures rise, more people are spending time at the beach and in the water, which is leading to an increase in shark bite incidents around the world.