Make Any Drink More Curious With Skull-Shaped Ice
The perfect accessory for your next cemetery cocktail party.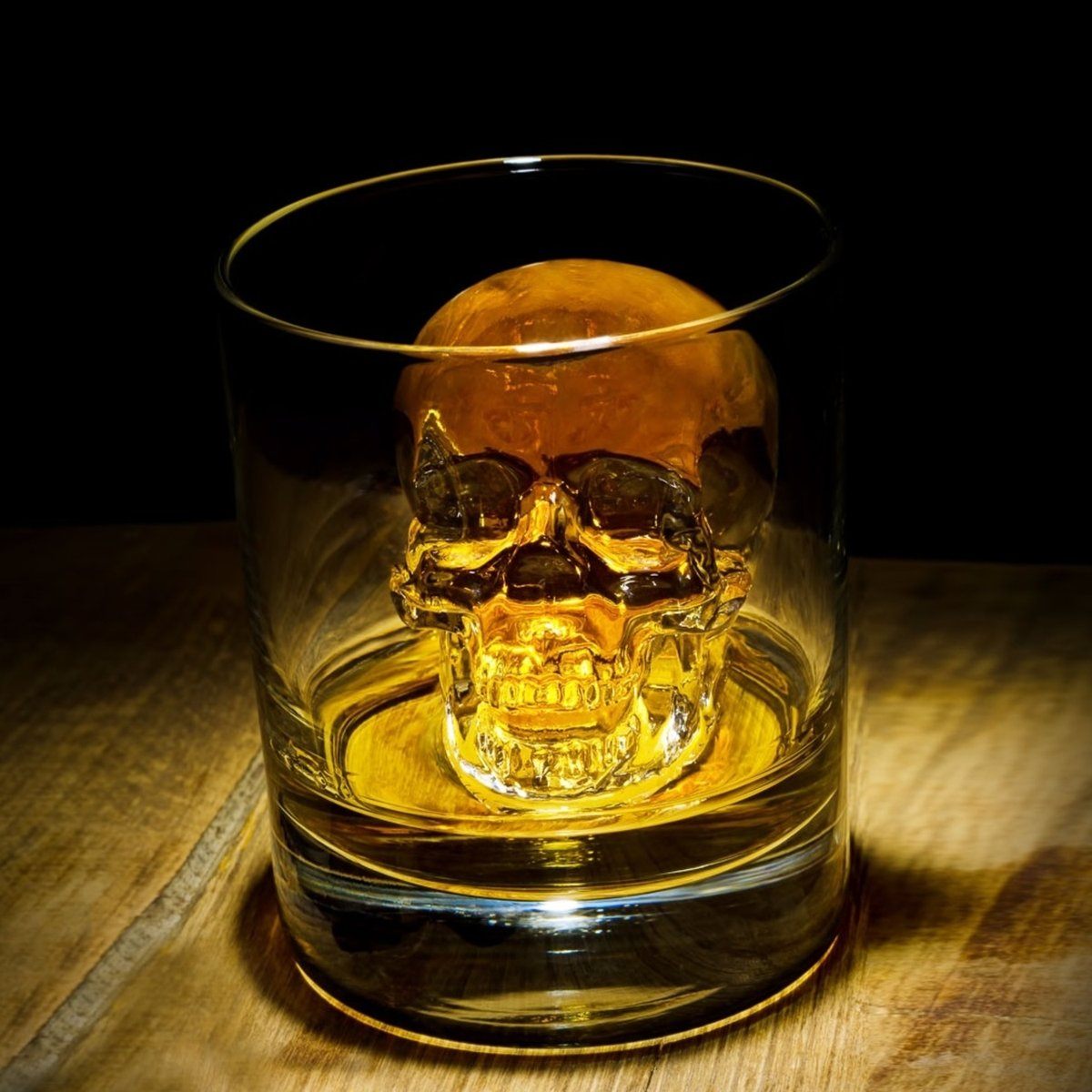 From $11.95, Amazon
The fervor for "artisanal ice" is one of the more mind-boggling trends of late. While there is something pleasing about having a large, solid ice cube to keep a stiff drink chilled, the price of ordering the craft cocktail that accompanies it is often not. And, as Mother Jones reported a few years back, our thirst for specialty ice isn't exactly energy-efficient, either.
Which is why I'm a fan of making "fancy" ice cubes at home—for the most part, they only take as much effort to produce as regular ice cubes. I especially love this 3D skull-shaped ice mold, which simultaneously appeals to my gothic sensibilities. The detailing on the skulls looks remarkable for something that came out of my humble freezer. As one enthusiastic online reviewer put it, these cubes are "fun and creepy."
What's more, the trays aren't limited to plain ice. You can fill the molds with chocolate, or fruit, or anything you can dream up. And since they're silicone, they wash easily. Now, if you'll excuse me, this skull-chilled absinthe isn't going to drink itself.
Atlas Obscura's Wishlist is an occasional feature about the items we'd most like someone to buy for us right now. Each item is independently selected by our editorial staff. If you buy something through our links, Atlas Obscura may earn an affiliate commission.
Gastro Obscura covers the world's most wondrous food and drink.
Sign up for our email, delivered twice a week.