This Australian Art Museum Is Filled With Giant Skulls
Sculptor Ron Mueck's work echoes the use of skulls in Western art history.
Sculptor Ron Mueck started off creating figures that weren't meant to be human, exactly. They were puppets and dolls, often meant for children's television and film. As an artist, though, his primary concern has been the human body: His first major work, "Dead Dad," was a sculpture of his father, who had recently passed away.
That first work was about half the size of a real-life human. Some of his works are larger than life, but they're never to human scale. "I never made life-size figures because it never seemed to be interesting. We meet life-size people every day," he told Sculpture magazine.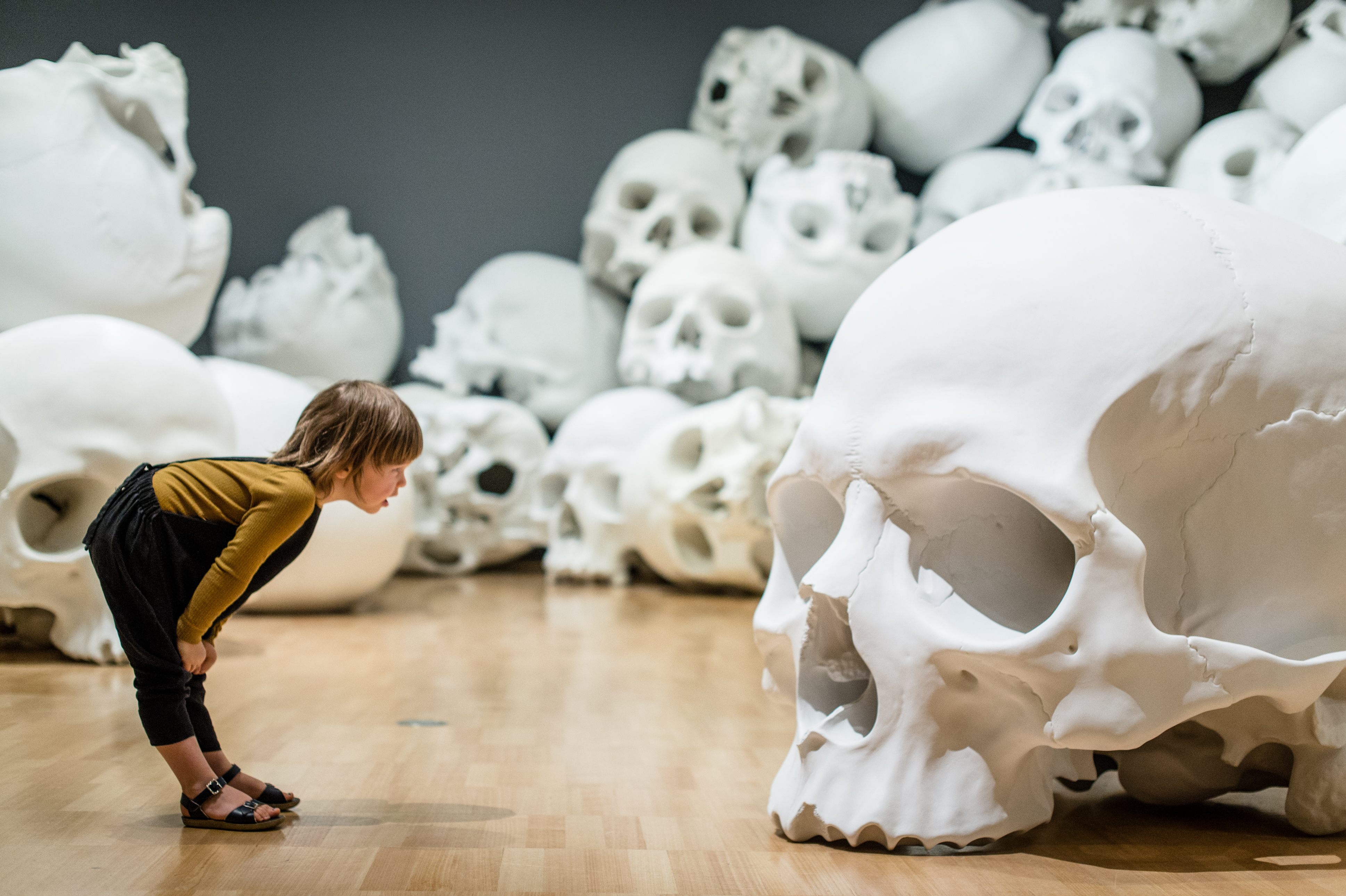 For an installation now on view at the National Gallery of Victoria Triennial, Mueck created 100 giant human skulls, which are piled around and on top of each other. The work, the museum notes, recalls the piles of bones in the Paris catacombs, as well as the killing fields of Cambodia and other places where people have slaughtered each other en masse. The skull has a long history as a symbol in Western art, too. In the still life paintings of the 16th and 17th centuries, skulls would represent the certainty of death and the fleetingness of life on Earth.
But these shapes also have an aesthetic allure. The work, according to NGV, was "inspired by the complex biological structure of the human skull—which the artist considers beautiful and extraordinary."