American Towns Are Making Solar Eclipse Time Capsules
Mementos of the sky, sealed in the ground.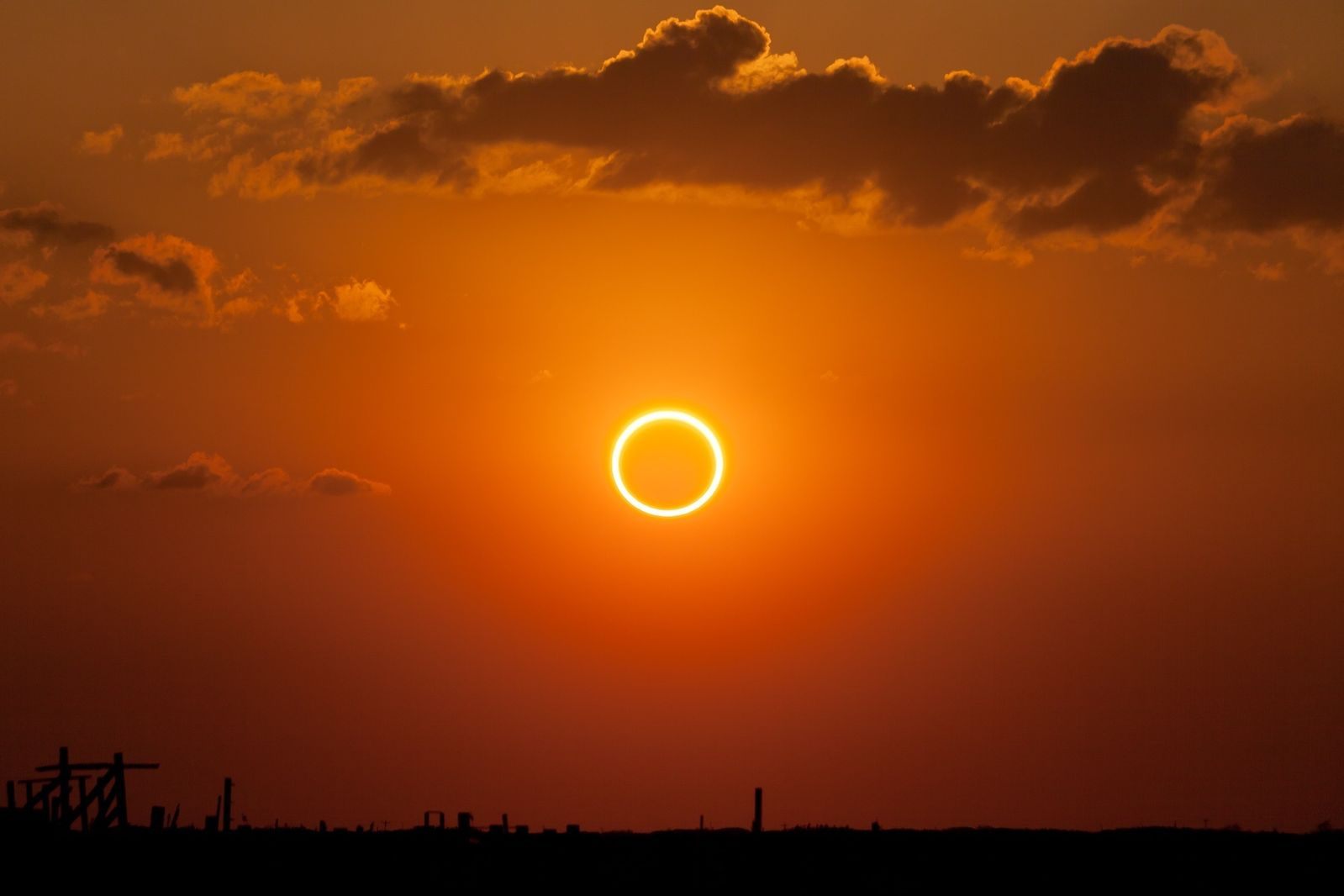 The path of totality—the swath of America that, as the solar eclipse sweeps over the country this coming Monday, will fall under its full shadow—is a busy place to be this week, as people prep for a deluge of tourists, scramble to find safety glasses, and gird themselves for possible encounters with lizard men.
In all this hubbub, though, some towns are still finding time to plan for the future: they're making eclipse-themed time capsules.
In Hopkinsville, Kentucky, the Pennyroyal Area Museum has compiled an array of eclipse-themed items: newspaper articles, merchandise, and memorabilia, including a black and orange eclipse bowling ball. Visitors to the museum will be asked to fill out questionnaires about their eclipse experiences.
It won't be sealed until the deed is done: "We wanted one that said it was coming, it was here, and here's what happened after," the museum's director, Alissa Keller, told 14 News. It will be opened again when the next eclipse comes to Kentucky, in 2024. Other towns, including Fredericksburg, VA and Long Island, NY, are also making their own memory caches.
If you want to get in on the fun on your own, the time capsule experts at NASA have put up a helpful guide. One piece of advice—if everyone puts their eclipse glasses in one of these, maybe we won't run out next time.
Every day, we track down a fleeting wonder—something amazing that's only happening right now. Have a tip for us? Tell us about it! Send your temporary miracles to cara@atlasobscura.com.