Behold the U.S. Postal Service's Groovy New 2017 Solar Eclipse Stamp
It changes from an eclipse to a moon when touched.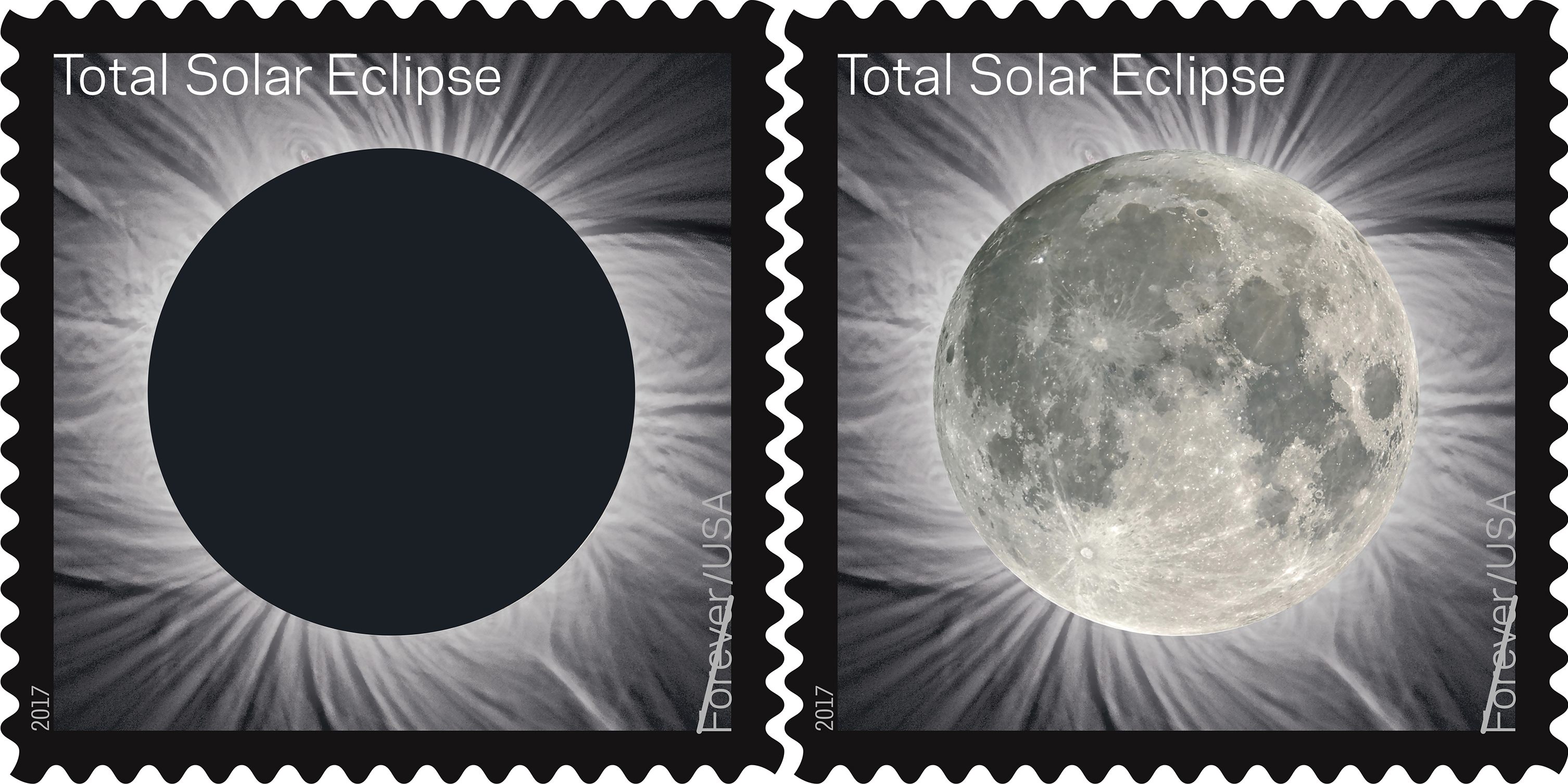 The United States Postal Service has just released a commemorative stamp that will please both philatelists and astronomers alike. Called the Total Eclipse of the Sun, the new stamp celebrates the upcoming August 21 total solar eclipse.
This eclipse is going to be a huge deal: it will be the first such event to be visible from anywhere inside the continental United States since 1979, but it will also span the entire country, with a path of totality that stretches from Oregon to South Carolina, which has not occurred since all the way back in 1918.
While the eclipse itself will by definition be fleeting, the stamp is a Forever stamp.
No, it's not magic - it's our new stamp that's powered by the heat of your finger! #SolarEclipse #EclipseStamps pic.twitter.com/YMwRK3Kisd

— U.S. Postal Service (@USPS) June 19, 2017
What makes the stamp itself special is that it's the first in U.S. history to be printed using thermochromic ink, which means it responds to changes in temperature. As you press your finger on the stamp, the image of a solar eclipse—based on a photograph from March 29, 2006, shot in Libya—becomes an image of the moon. It reverts to the original image as it cools back down.
The USPS isn't the only one who's celebrating this year's big solar eclipse. Atlas Obscura is hosting a festival of science, music, and celestial wonder in Eastern Oregon, a prime viewing spot for the astronomical event, and tickets are still available!