A Growing Archive of Global Street Music
Since it launched in 2014, Daniel Bacchieri's Street Music Map has recorded the locations of some 1,200 artists spread across 93 countries.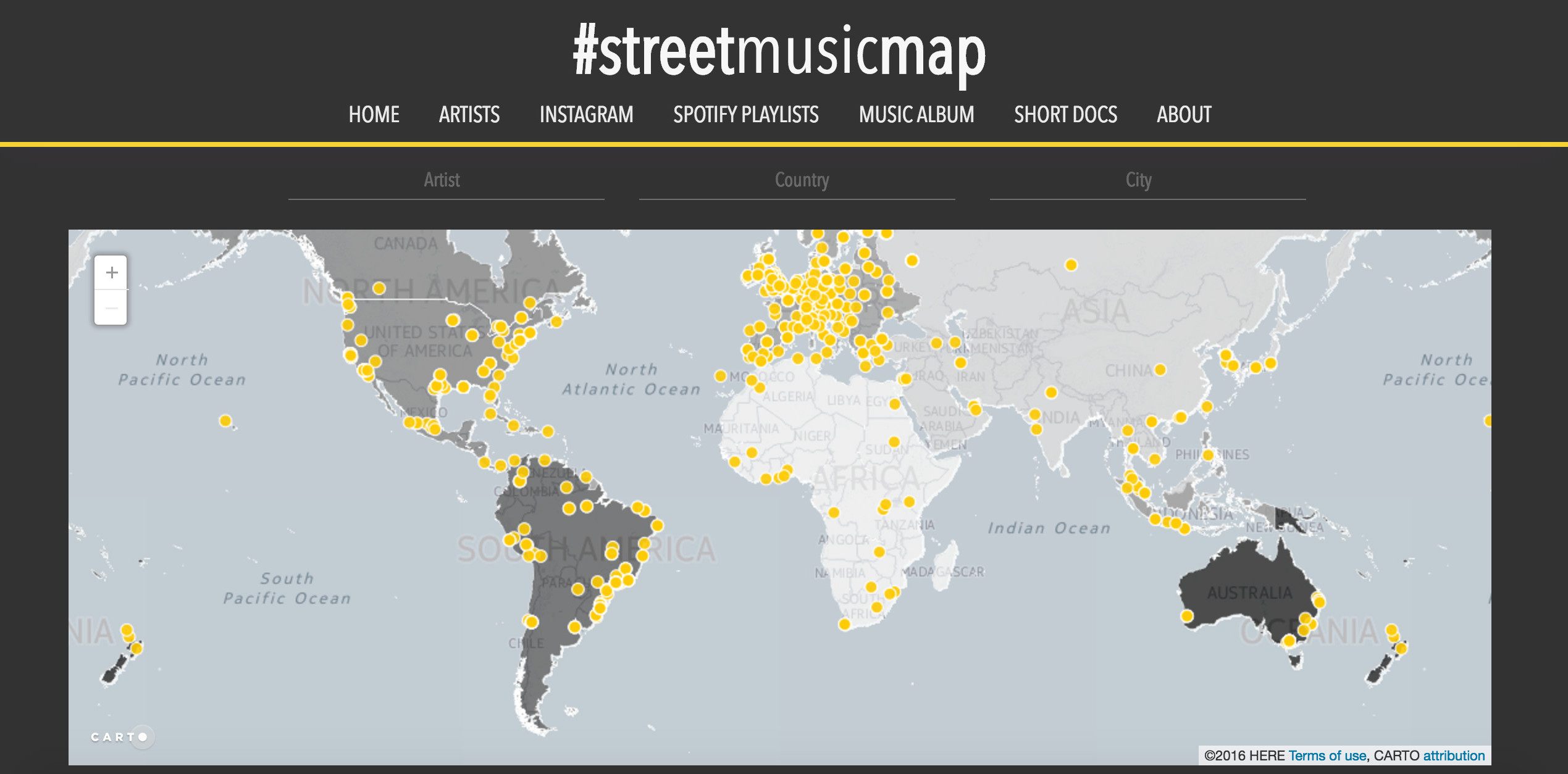 Maybe you don't have a lot of street performers where you live, but all over the world they represent a web of underrepresented artists dedicated to performing live, day after day. It's exactly that fleeting, often unremarked quality of street music that led Daniel Bacchieri, currently a Tow-Knight Center for Entrepreneurial Journalism Fellow at CUNY, to launch the Street Music Map project in 2014.
"I was traveling to Ukraine and I saw a musician playing in the streets of Kiev. He was playing bandura," says Bacchieri. At the time, Instagram had just released a feature that lets users share 15-second videos, so instead of just snapping a picture of the musician, Bacchieri recorded video. As he continued his travels, he found himself taking yet more videos of street musicians, posting them to his personal account. Eventually an acquaintance suggested that he bring them all together in one place, and the idea for the map was formed.
Bacchieri, who's from Rio Grande, Brazil, began by personally curating a collection of videos sent to him from like-minded users of Instagram. If he's sent one he likes, he then goes to great pains to geolocate the exact spot the musician is standing on, and adds it to the map, where visitors can click on a pin and check out the video.
In a recent Medium post about the state of the project, Bacchieri writes that the map now holds clips of some 1,200 artists spread across 93 countries. The project's Instagram account currently boasts over 42,000 followers who can send him videos from anywhere in the world where they encounter a memorable busker. "I consider the Street Music Map to be a global report on street music," says Bacchieri.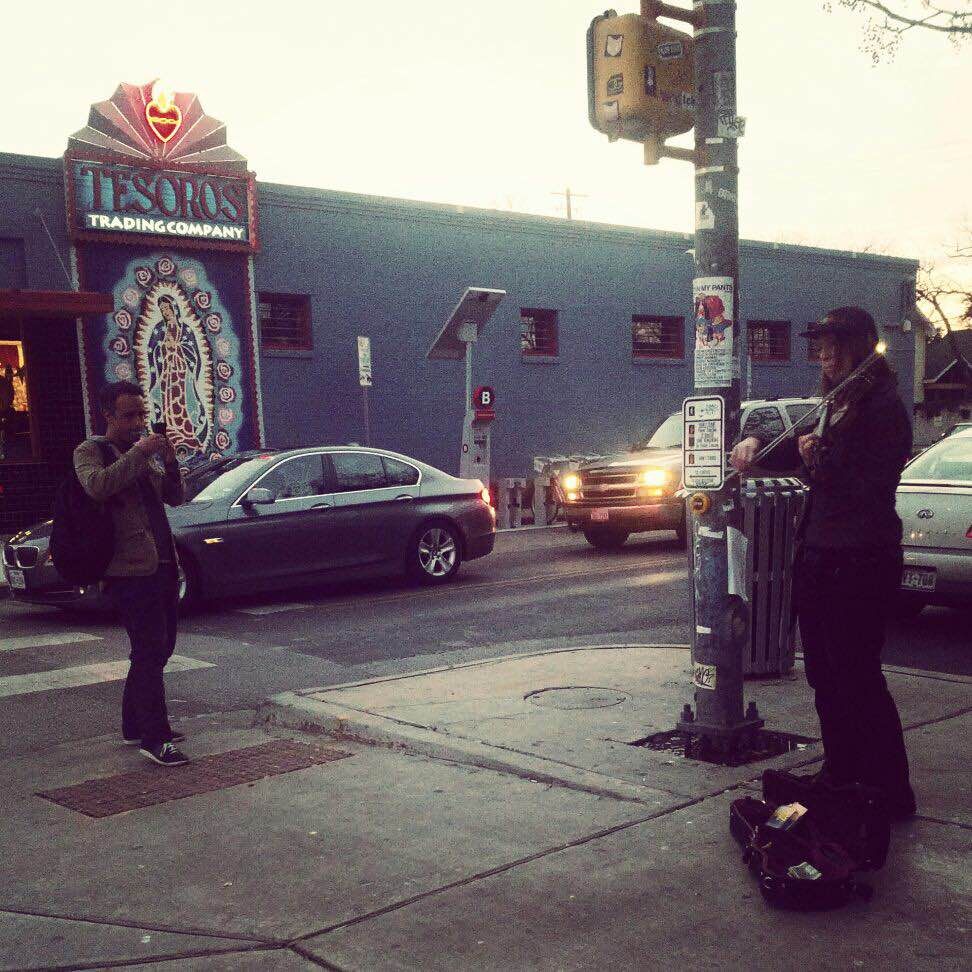 The map continues to grow as Bacchieri and his followers discover more and more street performers wherever they go. "I believe it's going to be endless, and that's awesome," he says. As the number of artists recorded on the map increases, the scope of the project has been growing as well. In addition to the map itself, Bacchieri has started what he believes to be the first Spotify channel dedicated to street musicians, allowing listeners anywhere to experience these fleeting artists, even if they can't catch them in the wild. Check out the playlist embedded below to see Bacchieri's top 55 picks from the map to date. 
Bacchieri says he's increasingly interested in giving the artists more time than the length of an Instagram video, so he's started producing short documentaries on certain artists. He's also launched a podcast, which again, he believes to be the first and only one on the subject. In that format, he's able to sit down with individual street musicians and learn their backstories, such as the focus of the first episode, Alice Tan Ridley, a former teacher who now performs full time in New York City subway stations.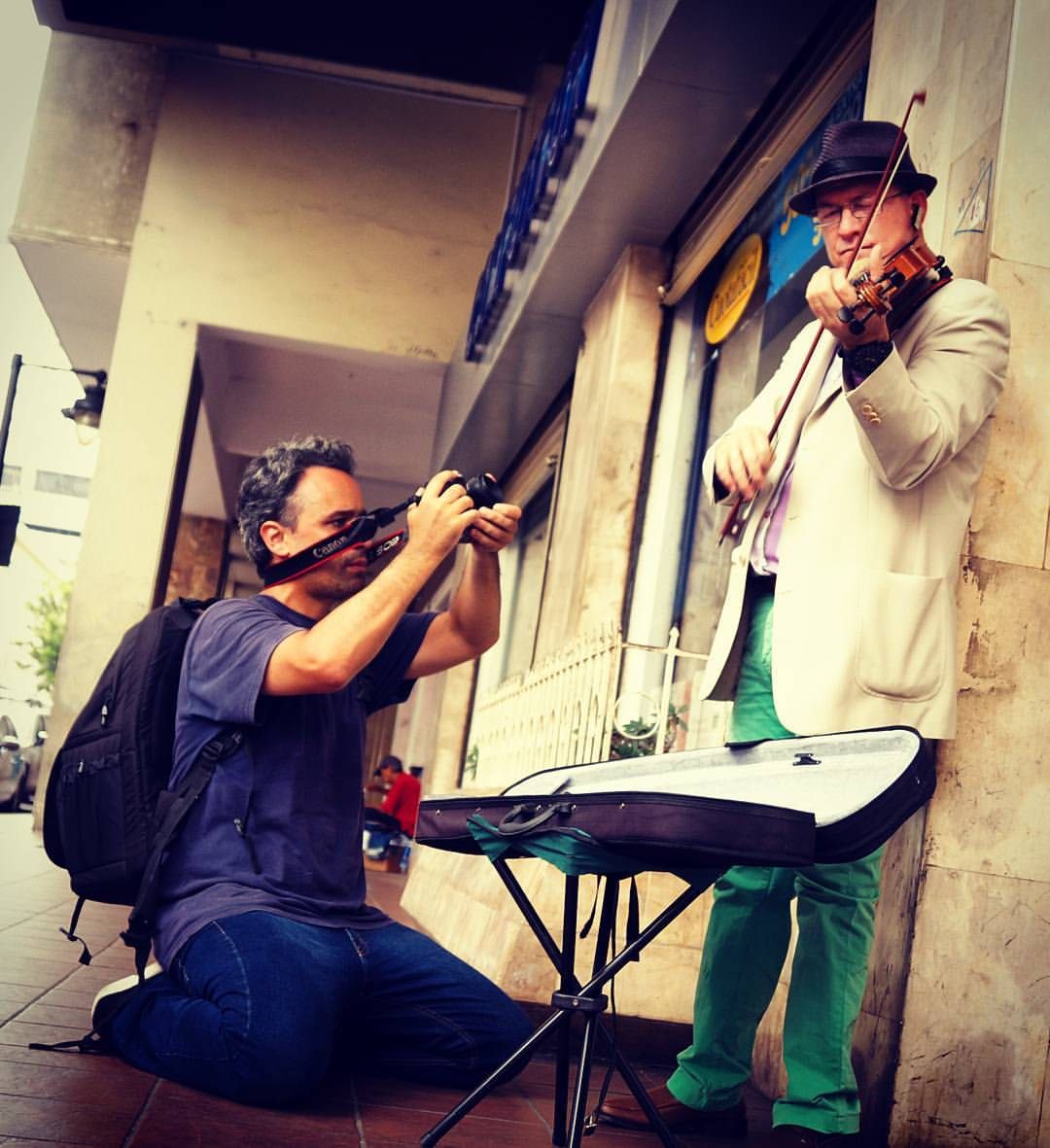 As the Street Music Map continues to grow, Bacchieri's ambitions expand as well. He says that in the future he'd like to organize a street music festival, either live or streaming artists online from every corner of the globe. "That's one of the goals of the Street Music Map. To give voice to anonymous, amazing artists."
Correction: Previously we stated Bacchieri as having been from Sao Paulo, which was incorrect. This has been changed to Rio Grande.