Sue the Celebrity Dinosaur Just Got a Makeover
The 67-million-year-old T. rex has been tweeting all about it.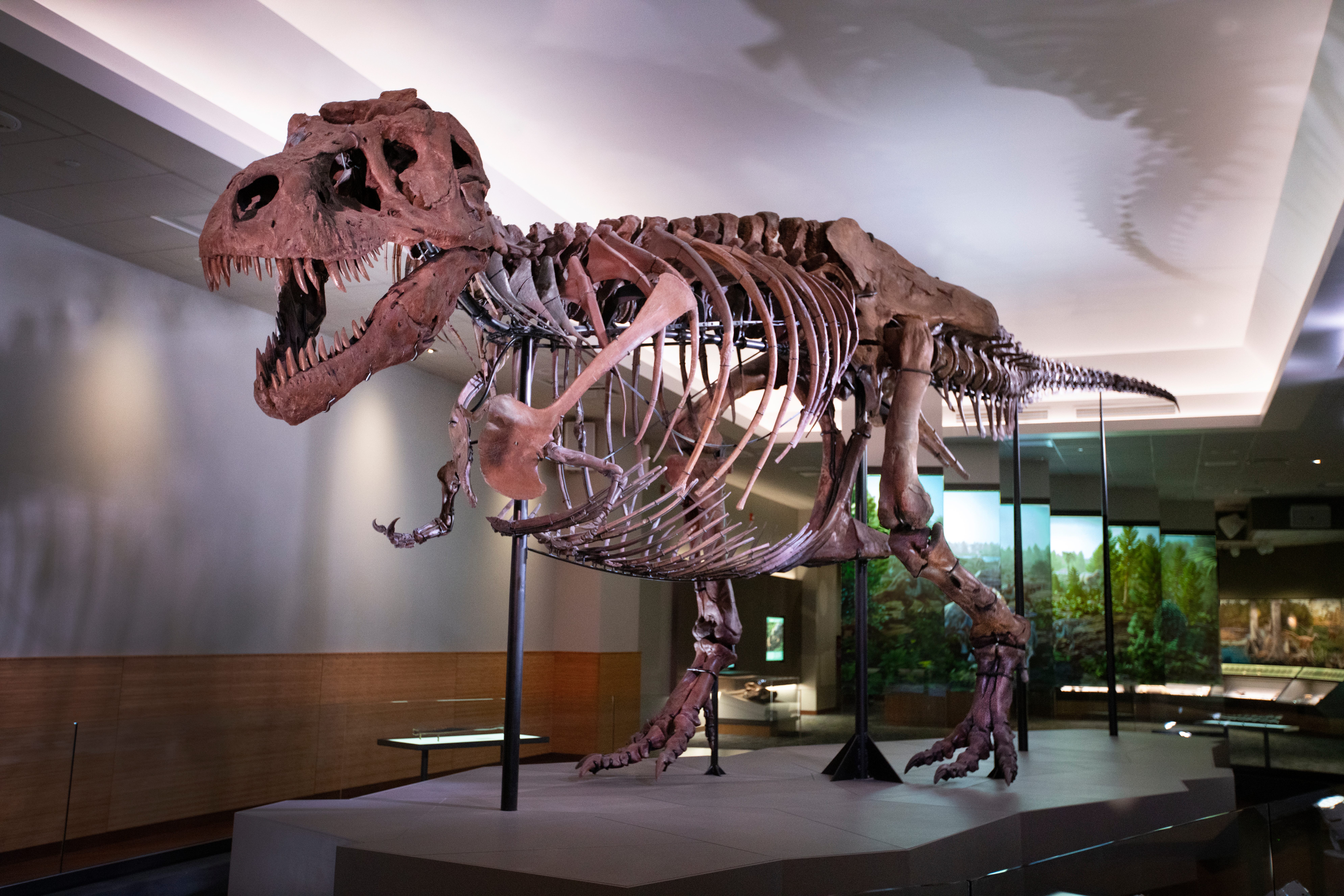 The Internet's favorite dinosaur, Sue the T. rex, is now the proud resident of a shiny new private suite after nearly a year off display at the Field Museum in Chicago. Not one to shy away from publicity, Sue is definitely ready for their closeup.
All right, we had some laughs and fun on this site. But playtime is over… I'M BACK ON DISPLAY THIS WEEK AND EVERYTHING ELSE PALES IN COMPARISON RIGHT NOW.

— 🦖 SUE the NEW SUITE HAVER (12/21!) 🦖 (@SUEtheTrex) December 17, 2018
Sue's major upgrade in the Field Museum comes after being on display in the main hall for nearly 20 years. "Now, we are telling the story of Sue as an individual dinosaur," says Pete Makovicky, the curator of dinosaurs at the museum, "and the smaller room gives a much better idea of the size of this enormous dinosaur." Makovicky also notes that Sue is finally getting all of their bones displayed in the same place: "We made a number of changes, and the biggest one is that we mounted the gastralia [belly ribs], helping convey how massive this animal was."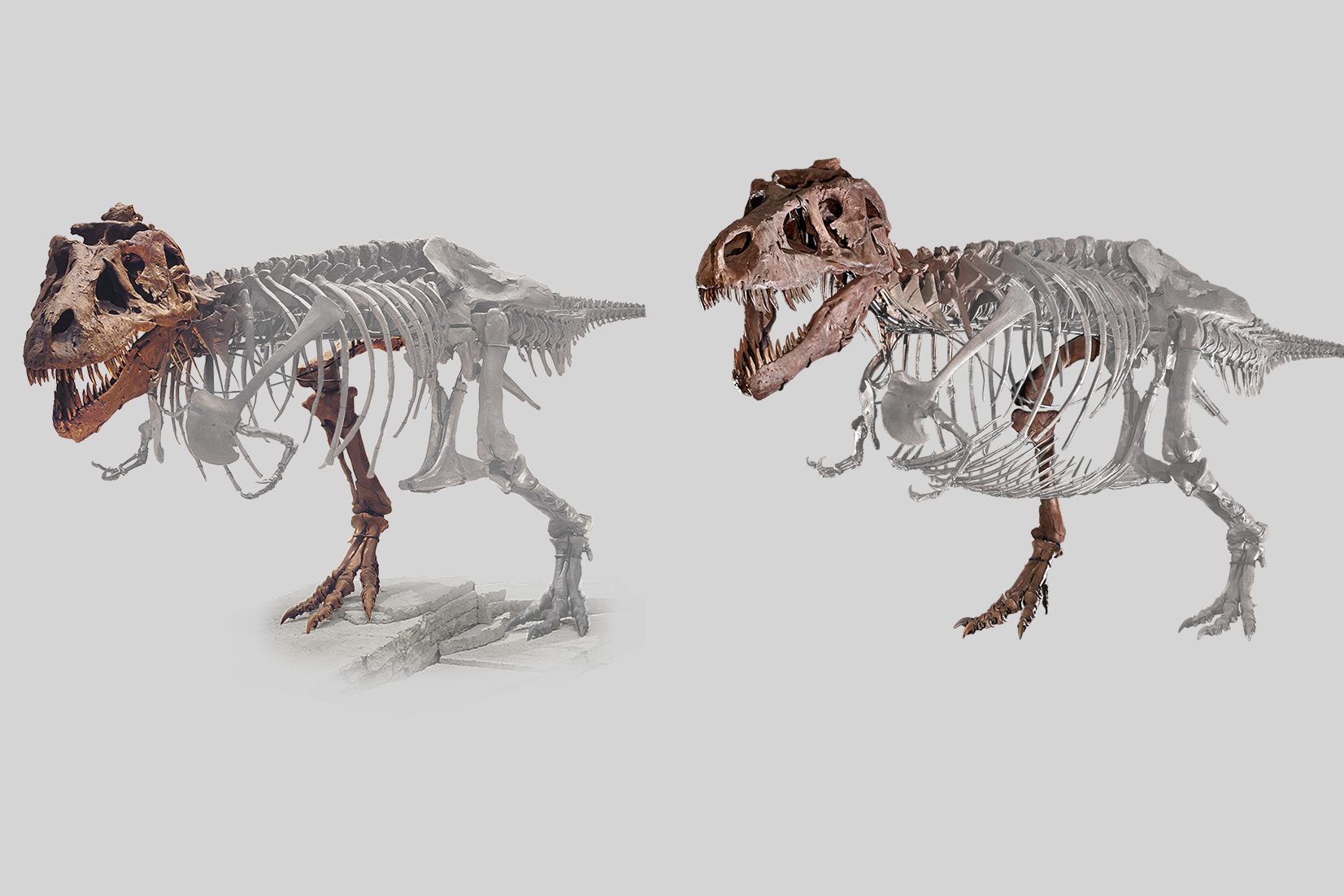 They are not only the most expensive dinosaur ever purchased at auction at a cool $8.4 million in 1997, but also the largest and most complete T. rex skeleton ever discovered. These aren't the only reasons Sue the T. rex is pretty frickin' famous. Despite being dead for 67 million years, this 40-foot-long apex predator is hilarious on Twitter. Sue (whose current Twitter display name proudly announces they are a "NEW SUITE HAVER" as of December 21) has over 48,000 followers on Twitter and is consistently dishing out sassy dinosaur facts and strong feelings about Jeff Goldblum and Chicago sports.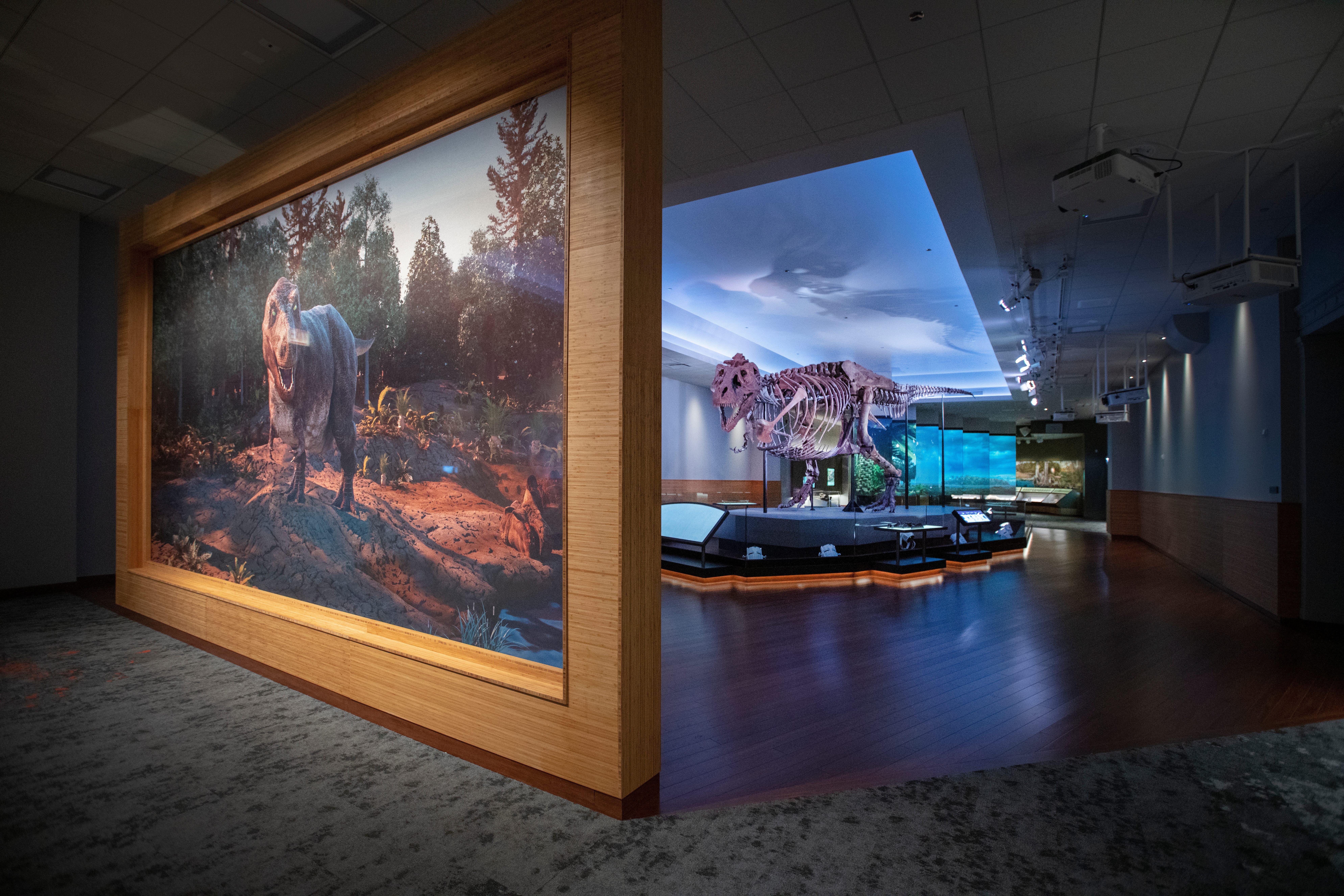 Sue is named after Sue Hendrickson, one of the original discoverers of the self-described "murderbird" while they were still in the ground in South Dakota, but T. rex Sue's pronouns are singular "they/them.". One reason for that is because paleontologists don't know the sex of the fossil. Kate Golembiewski, the Field Museum's PR and science communications manager, points out that Sue has been using "they/them" pronouns for a while on Twitter, but the exhibit redesign was a great time to update the signage in their new suite. "One of our goals as a museum is to make science something that is accessible and welcoming for everybody," Golembiewski says, mentioning they have received a lot of public support for a non-binary Sue the dinosaur.
Sue originally stalked onto the Twitter scene in 2009, but in the very beginning their tone was a bit more traditional, as they are an institutional account. Over the past few years as their following grew, so did their sassy personality. In a Twitterverse containing characters like Gritty and sentient desserts, Sue's outlandish persona doesn't seem out of place—but they were actually early to the "not-humans dishing out fire tweets" game, notes Katharine Uhrich, the Field Museum's social media manager. Wondering who the real human person behind Sue is though? That's a closely guarded secret, says Uhrich, but consider that not thinking about who it is might be more fun. "It is kind of magical to believe there is a T. rex that has a phone and they're going crazy on Twitter."
🦖🦕🦖🦕🦖🦕🦖🦕🦖🦕🦖🦕
🦖 Now that we have dino 🦖
🦕 emojis, stop all software 🦕
🦕 development forever. 🦖
🦖🦕🦖🦕🦖🦕🦖🦕🦖🦕🦖🦕

— 🦖 SUE the NEW SUITE HAVER (12/21!) 🦖 (@SUEtheTrex) October 31, 2017
For the Field Museum, Sue's following on Twitter has opened up a whole new world of communication—so much so that Twitter is actually mentioned in the signage for the new suite. As Uhrich points out, "only 17 percent of Sue's followers actually live in Chicago, so for us as a museum it is a great way to reach a new audience we might not reach otherwise."
But what do actual paleontologists think about the huge dinosaur with the huge personality? Steve Brusatte, a paleontologist at the University of Edinburgh and Chicago-area native is a big fan: "I've taken my family and friends to visit Sue. And I've had so many discussions with Sue on Twitter. We banter sometimes like old friends. And Sue is a big Chicago Bears fan, so that is most important of all."
Of course, the final comment about getting back on public display comes from the national treasure themself: "I'm just so proud of all the work the team has done to give folks the greatest holiday gift of all: Me."