Scientists Are Using X-Rays to Look Inside Fossilized Feces
The findings can help unravel prehistoric food webs.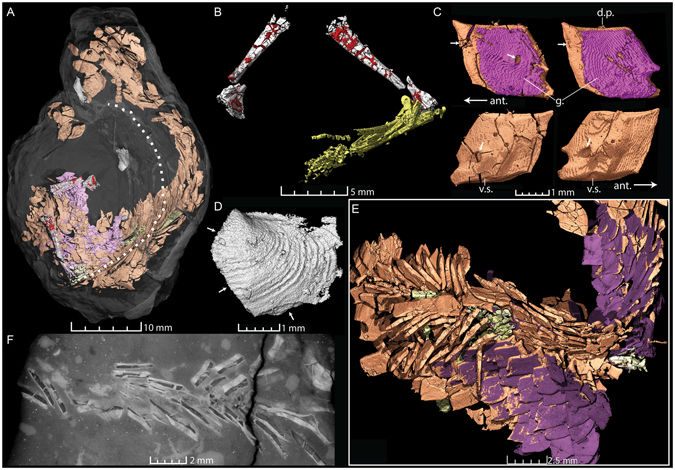 Scientists can learn a lot about how prehistoric animals lived and looked based on fossilized bones, but if they want to know how long-extinct animals ate, they need to look at a different kind of fossil. Coprolites, fossilized feces, can reveal the diet and diseases of animals and people, and a new report in the journal Scientific Reports shows there is more than one way to analyze them.
Traditionally, researchers have had to slice coprolites into thin sections to study them in detail—a process that can damage some the contents beyond recognition. Scientists at Uppsala University in Sweden teamed up with colleagues at the European Synchrotron Radiation Facility in France and bombarded two prehistoric coprolites with strong X-rays to and create 3D digital models. Now researchers can peer inside the 230-million-year-old fossils without destroying them, and easily identify structures and even whole body parts.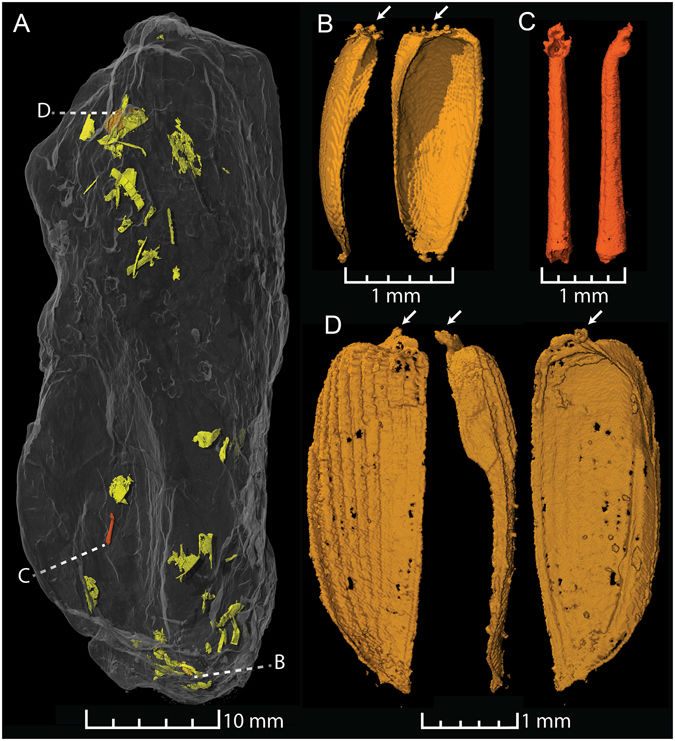 The two coprolites in the study come from Poland, and the partially digested food found inside is helping the scientists figure out where the depositor sat in the food web. One coprolite had nothing but beetle parts, from three different species, so the unknown creature that made it was probably a picky insectivore. The other contained part of a fish and crushed shells from bivalves. The researchers suspect a lungfish, the remains of which were found nearby, may have been the predator in question.
These two coprolites are just the beginning, the study's lead author, Martin Qvarnström, said in a press release. Now that the technique, known as synchrotron tomography, has been tested, "the next step will be to analyze all types of coprolites from the same fossil locality in order to work out who ate what (or whom)."