The Fiercely Precise World of Competitive Table-Setting
Tablescaping, as it's known, combines creativity and meticulousness.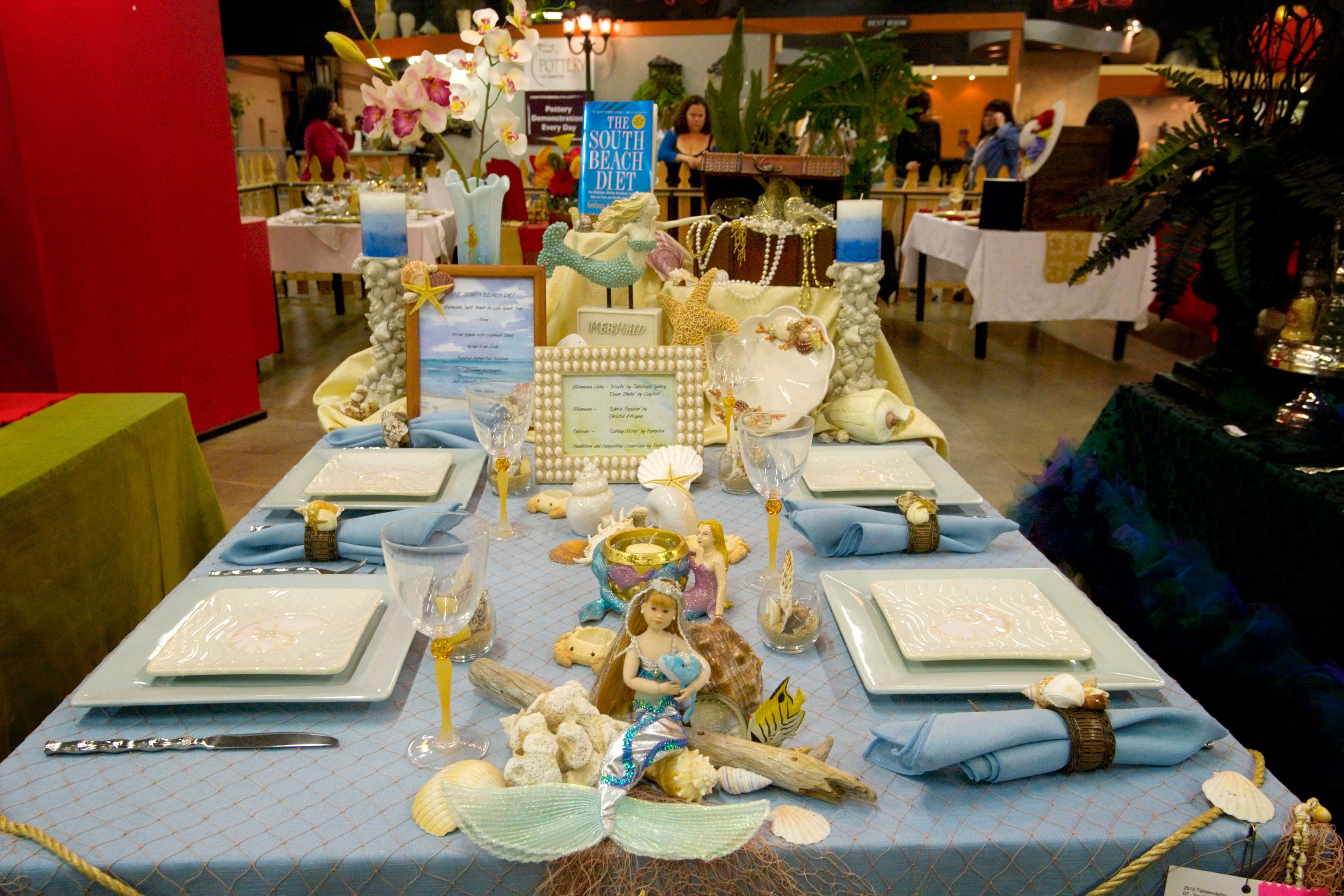 Bonnie Overman was making the rounds at the L.A. County Fair with a friend in 1996—they would have passed by all the usual crafty offerings like piquant jars of preserved foods and kaleidoscopic quilts—when they stumbled across something extraordinary: A cluster of tables, perfectly set and outrageously, decorated. Think Baroque clusters of figurines, imposing assemblages of fake flowers and vegetation, candelabras and hand-lettered menus.
No one was destined to sit at these tables; the people who had created them were all entrants in the annual tablescaping competition, a county fair tradition to which participants devote months of planning, countless hours of crafting, money, sweat and tears, all in the hopes of claiming Best in Show for the most creative, impeccably set table.
Her pal surveyed the scene and announced, "Oh my gosh, you could do so much better than this!" Overman's fate was sealed.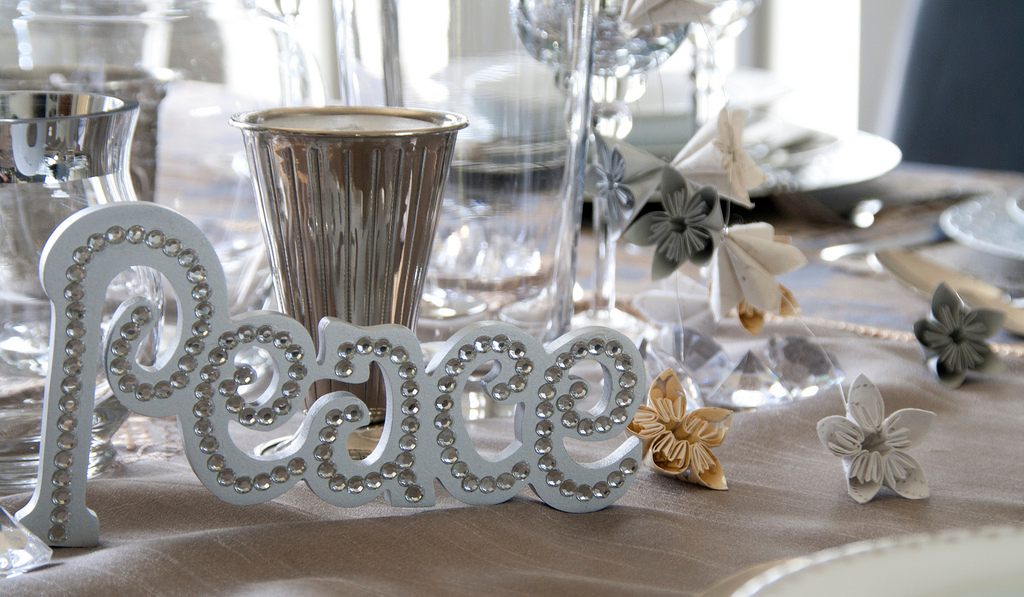 Competitive tablescaping has been an L.A. County Fair tradition since the 1930s and typically has a waiting list for entrants, as only 20 are permitted. (The roster for this year's competition, which takes place in September, is already filled.)
Many other fairs throughout the country also host tablescaping competitions. The rules differ from fair to fair, but generally follow a basic premise: Contestants are offered a choice of themes, including sometimes the option to create their own, a list of parameters (table size, for instance, or the disallowing of perishable goods), and then judged not only on the creativity of their table but on how perfectly it is set; judges will scrutinize the placement of a water glass as much as the perfection of hand-painted decor.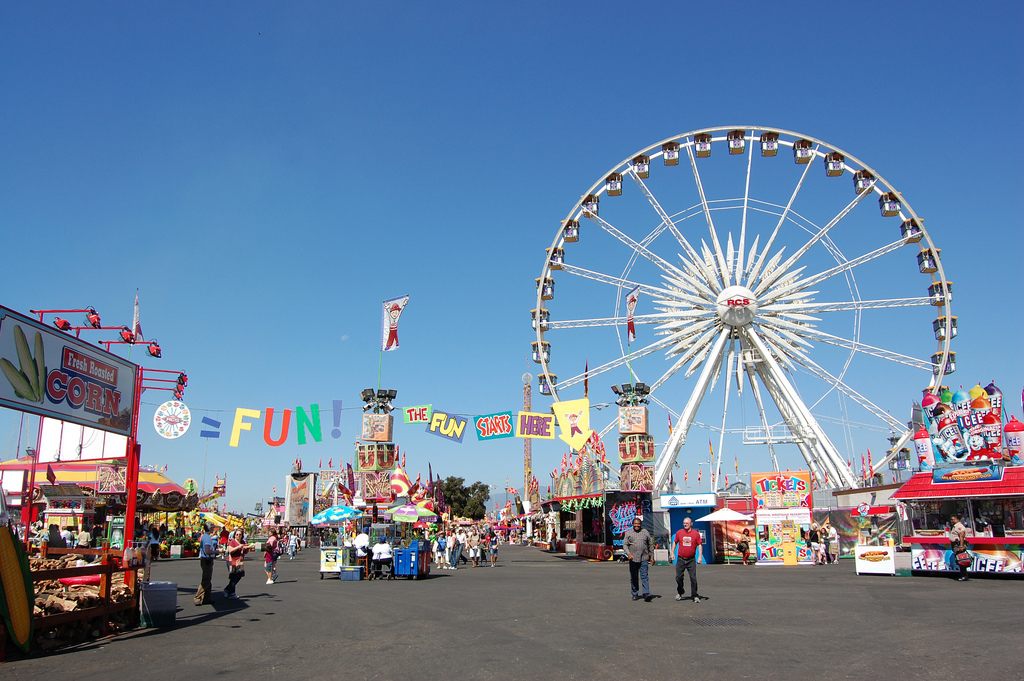 "My true love is creating things," says Overman, an optician who lives in Pasadena, California. She recently made 15 scrapbooks for relatives and throws elaborate Halloween parties (last year's theme: Arsenic and Old Lace). She entered her first tablescaping competition in 1997 (she didn't score well) and hasn't missed a year since. She now claims several Best in Show and First Place ribbons. They are displayed in her hallway, which has become a kind of museum of her tablescaping feats, including framed photos.
"I'm probably the most outlandish of everybody there," says Overman.
There was the Gone With the Wind themed table for which she crafted a pair of faux-glass doors from two picture frames, through which you could see Scarlett racing across the grounds of Tara, and draped them in green velvet curtains. (That one scored Best in Show.) There was the Pirates of the Caribbean table for which she made three skeleton pirates, one of which was crawling through a porthole. There was the Wicked table for which she hacked together a Wicked Witch figurine from a Halloween skeleton, witch's mask and costume wig, made bubbling green goo from felt, glued sequins onto a pair of tiny heels, and sewed taffeta flocking to the tablecloth in order to mimic costumes from the Broadway musical. The centerpiece was an aquarium castle painted to look like the Emerald City. (Overman has a penchant for filmic themes.) Tablescaping rules state that the milieu must also have a corresponding fictional menu; for Wicked, Overman dreamed up an all-green dinner that included pea soup and green apple pie.
"I approach it as a movie set," she says. "It's about the whole atmosphere."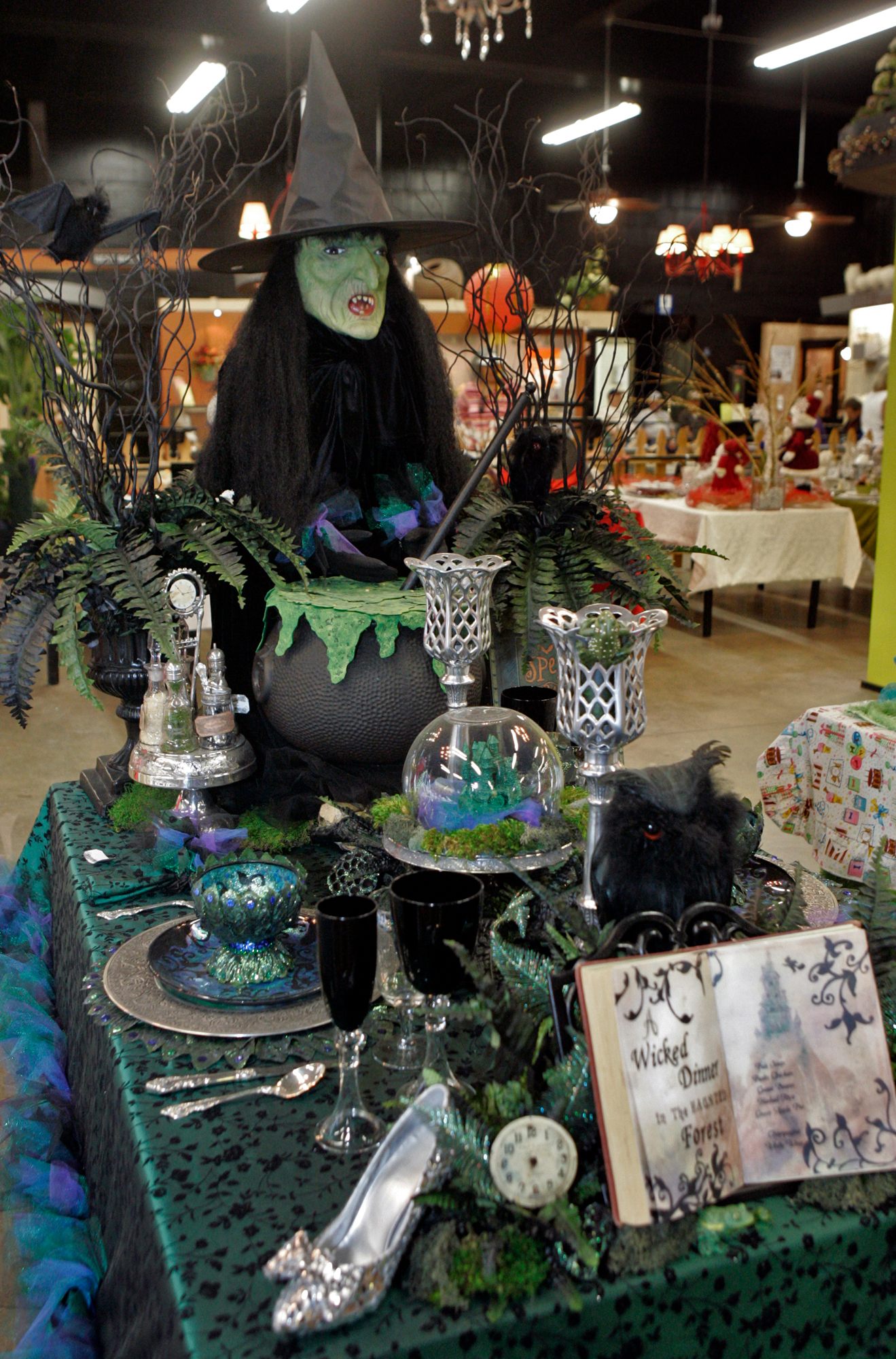 Overman spends as much as six months planning her tables. She has accumulated enough materials to fill two storage sheds in her backyard, and has a dummy table that she places over her own dining table in order to lay out her designs.
In addition to creative pressures, tablescapers must also have an encyclopedic knowledge of the lost art of how to set a table. The dishes, glasses and flatware must correspond with the proposed menu, and those items must be laid out perfectly, down to the direction of the knife blade. Mistakes cost competitors points, detracted by anonymous judges whose choices can sometimes feel arbitrary.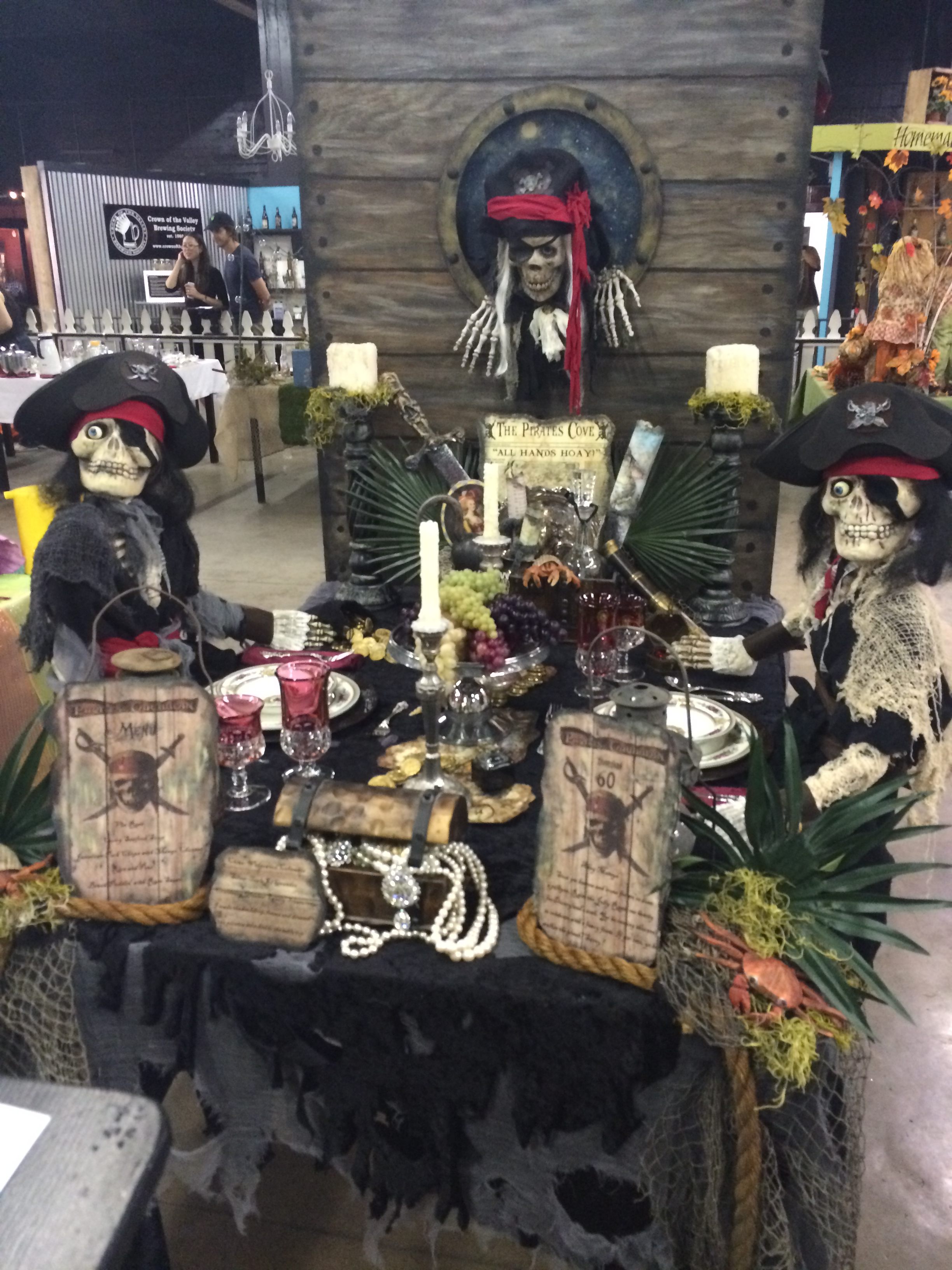 Overman has been dinged points for having too large floral arrangements, for misplacing a red wine glass (she disputes that ruling), and, once, for placing her pirate skeletons in the seats where her imaginary guests could have sat. That decision, which cost her 15 points, caused her to burst into tears.
"I'm telling you, if there's one single fingerprint on the glasses, you're going to get marked down for it," she says. "We have to bring Windex, things to take lint off—it has to be absolute perfection."
The judges' rulings are publically posted, making the competition a favorite among fair attendees who like to quibble over the opinions, says Overman.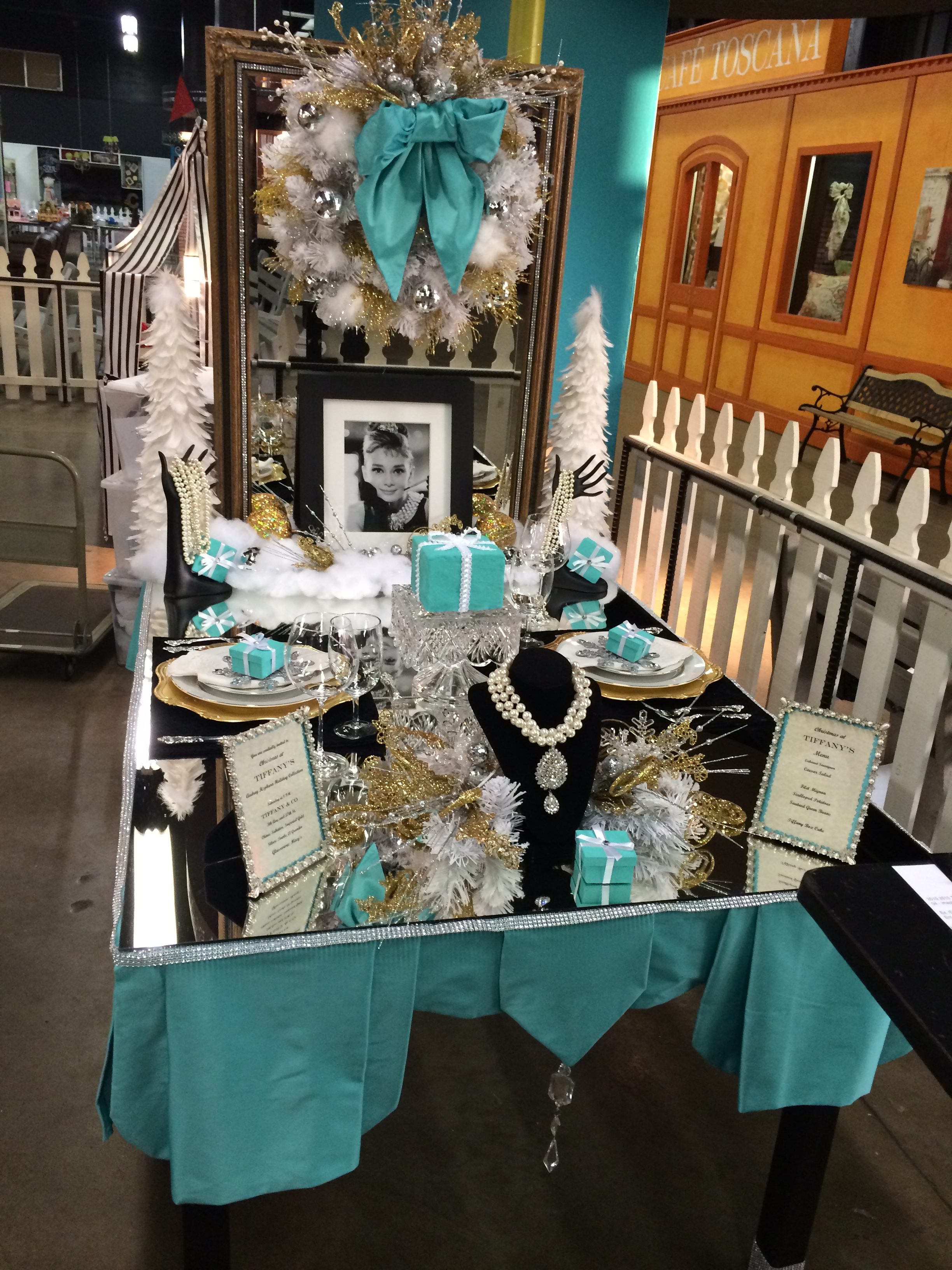 On "set-up day," the tablescapers are given two hours to assemble their displays at the Fairplex in Pomona, California, where summer temperatures frequently climb into the 90-degree-Fahrenheit range. You sweat, says Overman.
"It's almost tortuous, really," she says. Nonetheless, the event is something she looks forward to all year. She's bonded with a core group of about four regulars who are unapologetically competitive.
For this year's L.A. County Fair, Overman says her design will have a rustic wedding theme. Her prize, should she take home Best in Show? A ribbon and a $200 gift certificate to Pottery Barn.
"It's not for the money," says Overman. "We do it for the ribbon. We do it to win."