Tell Us About Your Ideal Comfort Food
What dish wraps you up like a cozy blanket?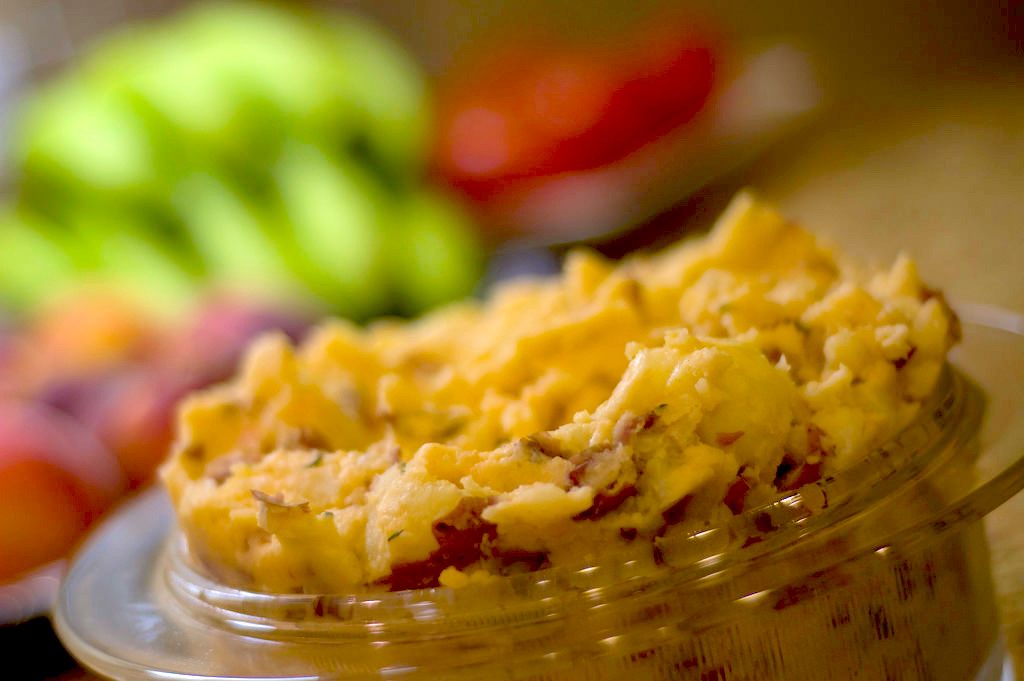 This call out has now been closed, but if you have a special comfort food of your own that you'd like to share, head over to our new community forums to tell us about it!
In the Northern Hemisphere at least, 'tis the time of the year to wrap yourself up in a thick layer of your favorite foods and get cozy. Of course, the ultimate comfort food is different for everyone, and often has a lot to do with where someone is from, or the food traditions that surround them. In the spirit of this season of food and family, we want to hear about the kinds of comfort foods that fuel your holiday naps!
Ask anyone at my family dinner table and they'll tell you, my ideal (and typically American) comfort food is definitely mashed potatoes. If I'm not careful, l'll eat mashed potatoes until I'm sick… then go in for more. In addition to the warm, filling, and generally indulgent feeling that well-made mashed potatoes give me, I also associate them with memories of my mother, who used to cook them all the time for family gatherings. Inside and out, emotionally and physically, mashed potatoes make me feel content. But that's just me. What specific comfort food are you looking forward to this holiday season? Is it a hearty regional dish? Maybe a special recipe that's been passed down through the family? What does comfort food look like in your part of the world?
Fill out the form below to tell us about your favorite comfort food, and where that love came from. We'll share some of our favorite responses in an upcoming article. Comfort food can be like a fresh, warm blanket coating your insides—let us know what your blanket is made of.
Gastro Obscura covers the world's most wondrous food and drink.
Sign up for our email, delivered twice a week.