The Future of Animatronics, From Disney to the U.S. Military
The world's leading animatronics company is bringing us closer to an automated future.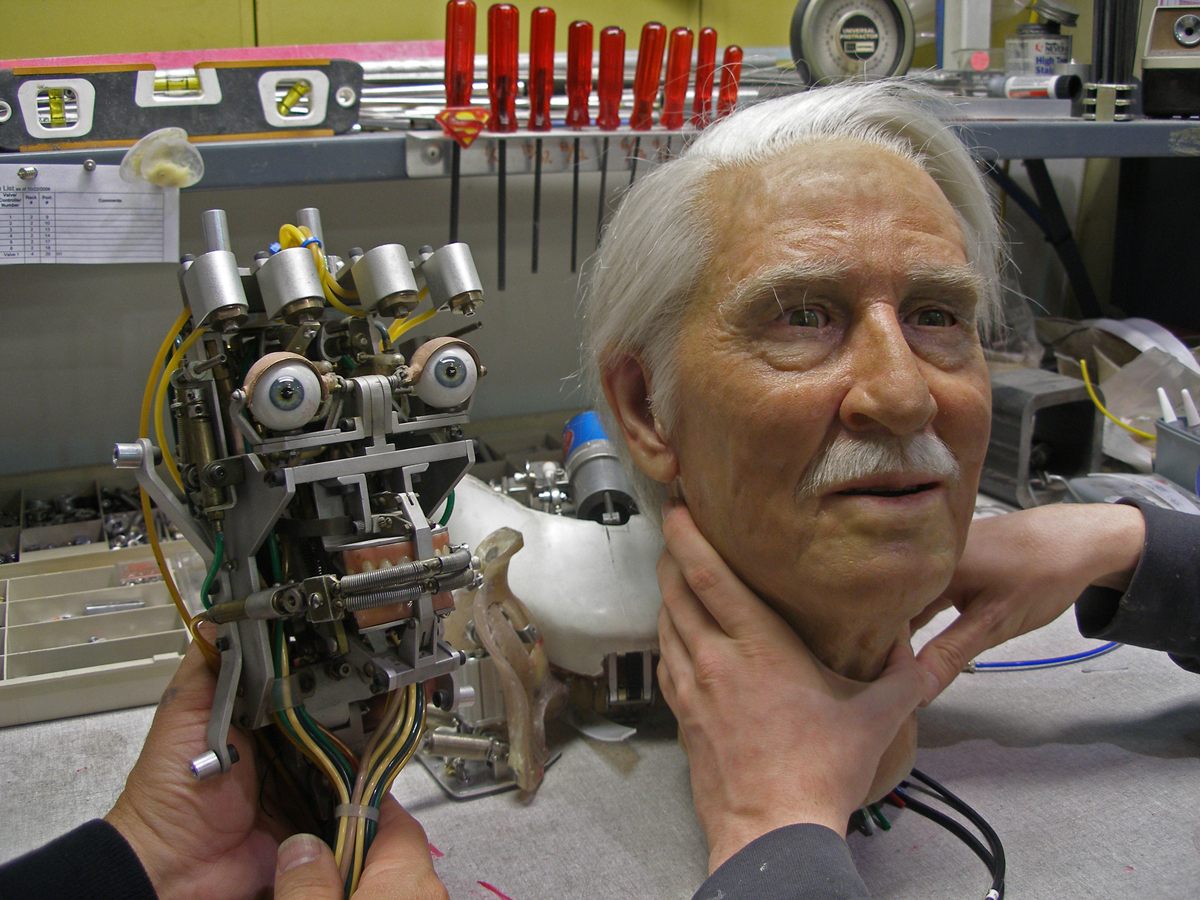 This ain't your dad's animatronic… dad. (Photo: Courtesy of Garner Holt Productions/Used with Permission)
When you think of animatronics, you may flash to the janky mechanical pizza parlor bands of your youth, or maybe a stiff row of founding fathers that your parents made you go see even though the rest of Disneyland was literally right there.
But the field of animatronics has come a long way from its pneumatic roots. Now the world's largest animatronics company, Garner Holt Productions is pushing its creations into more realistic and more diverse dimensions, moving us closer to an age where interacting with life-like robots is the norm.
Animatronics are robots that are meant to simulate some kind of life, and in many ways, it is the industry most likely to give the world the type of human-like robots often seen in science fiction. Aside from the occasional Boston Dynamics robo-beast, many non-industrial, research robots are created to run for a short time in lab conditions, and demonstrate a single task. Animatronics are often asked to do much more.
"In our world, we've got to make stuff that works for 12-16 hours a day, every single day," says Bill Butler, Director of Creative Design for Garner Holt Productions. "Typically, we design things for a 20-year service life, minimum. But there are some animatronics at Disney theme parks that are 50 years old, and they're still running."  
The Garner Holt company was founded back in 1977 by Garner Holt himself, when he was just 16, working out of his garage. "I started back in 1976-77, and there weren't really any schools that had anything related to robotics like there is now," says Holt, who still works at the company. "I was pretty much self-taught with books and trial and error."
From his Apple-esque garage tinkerings, Holt began creating animatronic features for haunted houses and trade show exhibits, until he was able to begin creating the kind of animatronics he wanted. "I started out with birds, and we just got bigger and bigger and more elaborate," says Holt.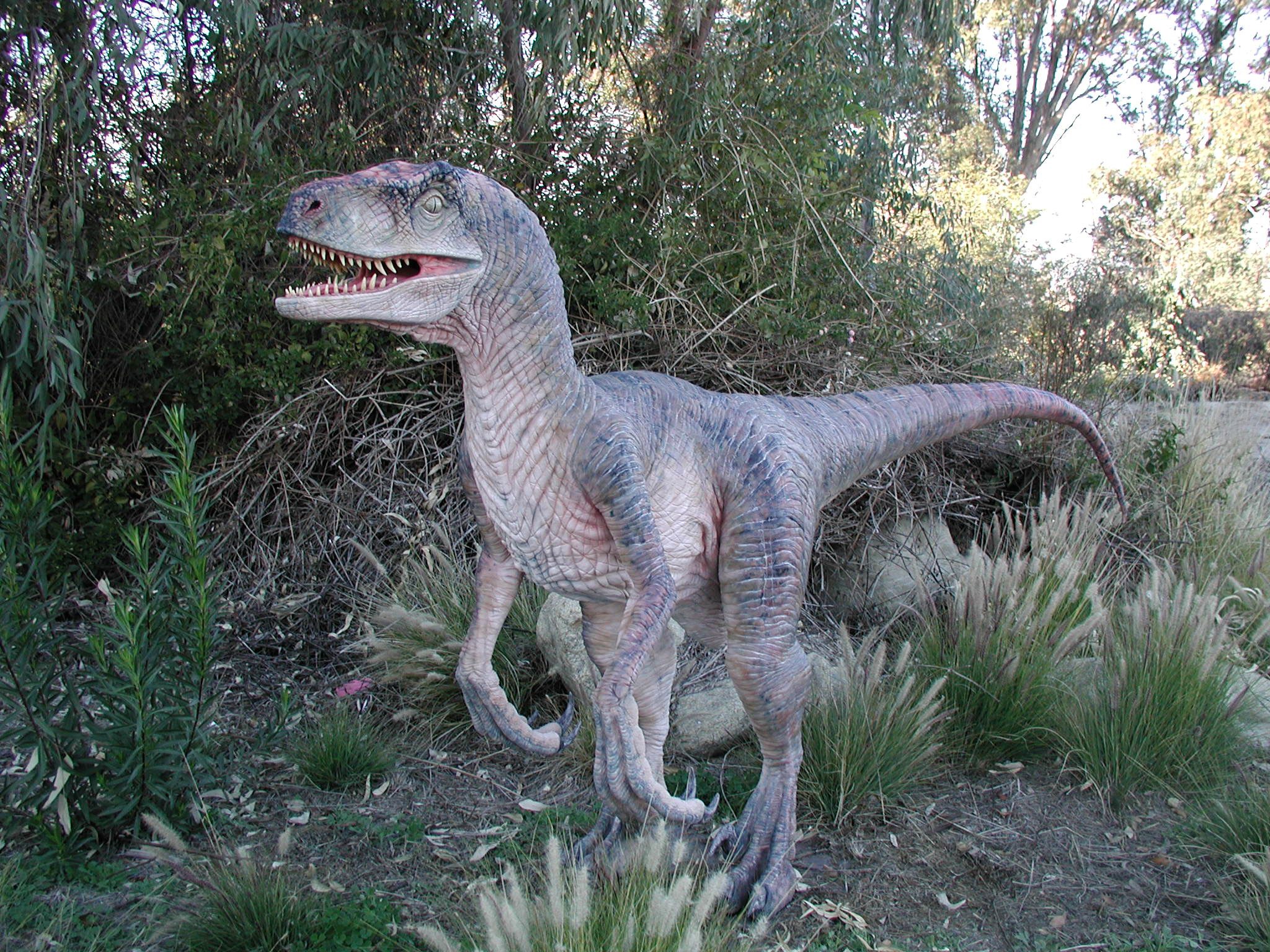 His company then began working on parade floats and theme park attractions at places like the MGM Theme Park in Las Vegas (now defunct), and the Knott's Berry Farm amusement park in California. Eventually they started doing work for Disney parks and even the military. Now, just a year shy of their 40th anniversary, Garner Holt Productions is the world leader in animatronic technology, and one of the primary providers of animatronics to Disney and Universal theme parks around the world.  
As the industry has grown over the years, Garner Holt Productions has worked on an incredibly diverse number of animatronic projects. They've created everything from animatronic chandeliers for a grocery store chain to robotic presidents to all of the animated features at Michael Jackson's Neverland Ranch. Recently they've made full-size versions of Thomas the Tank Engine characters with moving, expressive faces, and almost 500 automated Chuck E. Cheese bands for franchises all over the world.   
Nowadays, the company creates a relatively even split of human figures and fantasy characters, and according to Holt, it's this diversity that keeps the job interesting. "Just about the time you're getting tired of building Thomas Jefferson, somebody comes along with a 40-foot fire-breathing dragon," he says. "Then about the time you're tired of building dinosaurs, somebody comes in with a Marilyn Monroe."
It is also this diversity that keeps the company innovating. "We're the only animatronics company in the world that maintains a research and development department," says Butler. For most of their history, animatronic figures have run on hydraulic and pneumatic systems that gave them a limited amount of movement and expression. But as Holt explains, the rise of computer technology, and the development of smaller, lighter, quieter motors, has allowed the animatronics industry to take on new levels of dynamic realism.
"[In the past] probably the average was seven to eight functions in a figure, now we have figures that are up to 150 different functions," says Holt. "We have a figure here, a yeti, that has up to 150 different moves. We have a human character that has 120 different functions." Garner Holt now works with motion capture, CGI modeling, and facial recognition programs to create more and more uncanny creations.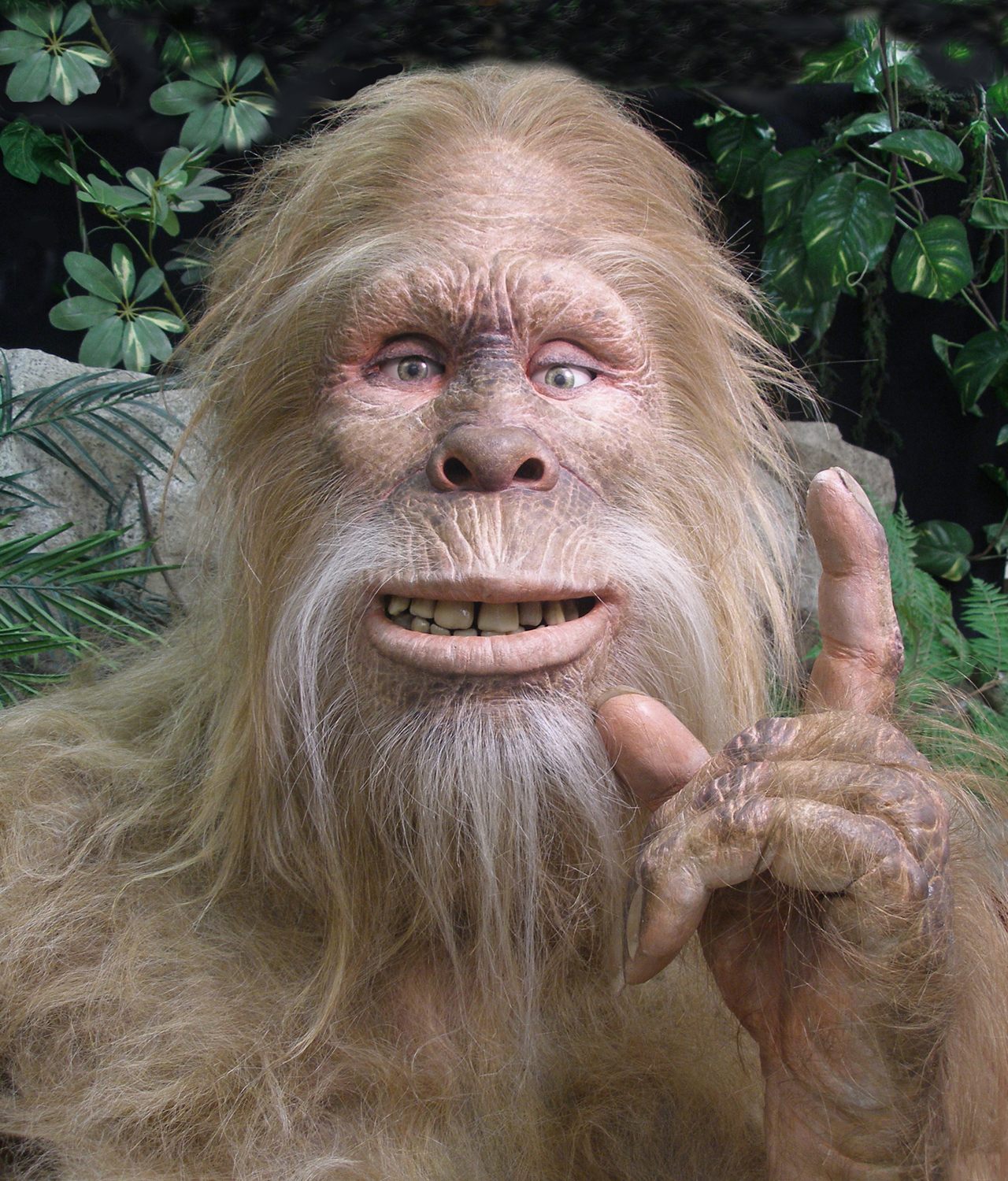 This increased range of realism and interactivity has also opened the doors to what purpose their creations can serve. For instance, their yeti character, which was created in-house for research purposes as opposed to being requested by a client, may have applications in interacting with the hearing impaired.
"His hands are so complex that we've experimented with actually performing sign language with hearing impaired children," says Holt. The seven-and-a-half foot tall beast (which Holt compares to Harry from the '80s film Harry and the Hendersons), is such a hit with kids, that Holt hopes it might even be used to interact with children with autism.
Garner Holt Productions' work with the military on training animatronics is also resulting in some amazingly versatile creations. The company has been creating animated figures for the Infantry Immersion Trainer at California's Camp Pendelton for years. The mixed reality training course simulates a third world village complete with sounds and smells. It is populated by role-playing humans and animatronic figures, which stand in as both civilians and enemy combatants.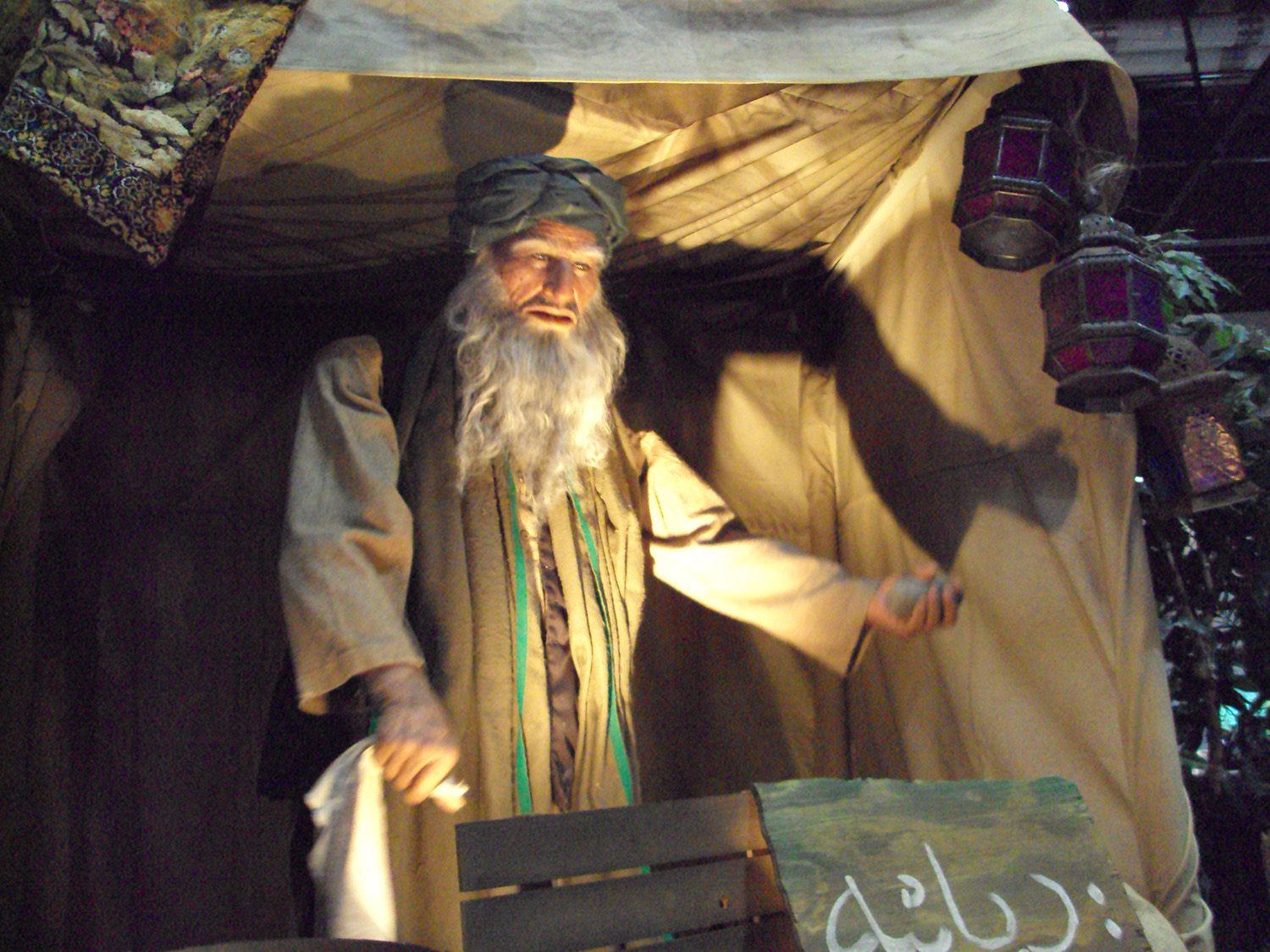 A figure from the Immersion Trainer. (Photo: Courtesy of Garner Holt Productions/Used with Permission)
Just six months ago, Garner Holt Productions was able to upgrade many of the figures to make them more life-like than ever. Holt told us that now some of the characters can actually shoot non-lethal guns, and even throw grenades, as well as react to being shot. "You can shoot them, and if the bullet hits them in the head or the chest, they'll double over and fall on the ground," he says. "When the group leaves, they'll stand back up and dust themselves off and be ready to engage again."
One of the fields in which Garner Holt spends a great deal of research is in creating life-like facial expressions on their characters, which has also improved their military simulation figures. "We've been doing a lot with expressive facial technologies to where we are creating human heads that look just like a real human head does," says Holt. "With all the different expression, the smiles and frowns, and enunciating the words, and all of that type of thing." Some of the figures in the Immersion Trainer will appear to be civilians until the trainee speaks with them, and then their expression will change to indicate hostility. Maybe they'll even reveal a hidden weapon.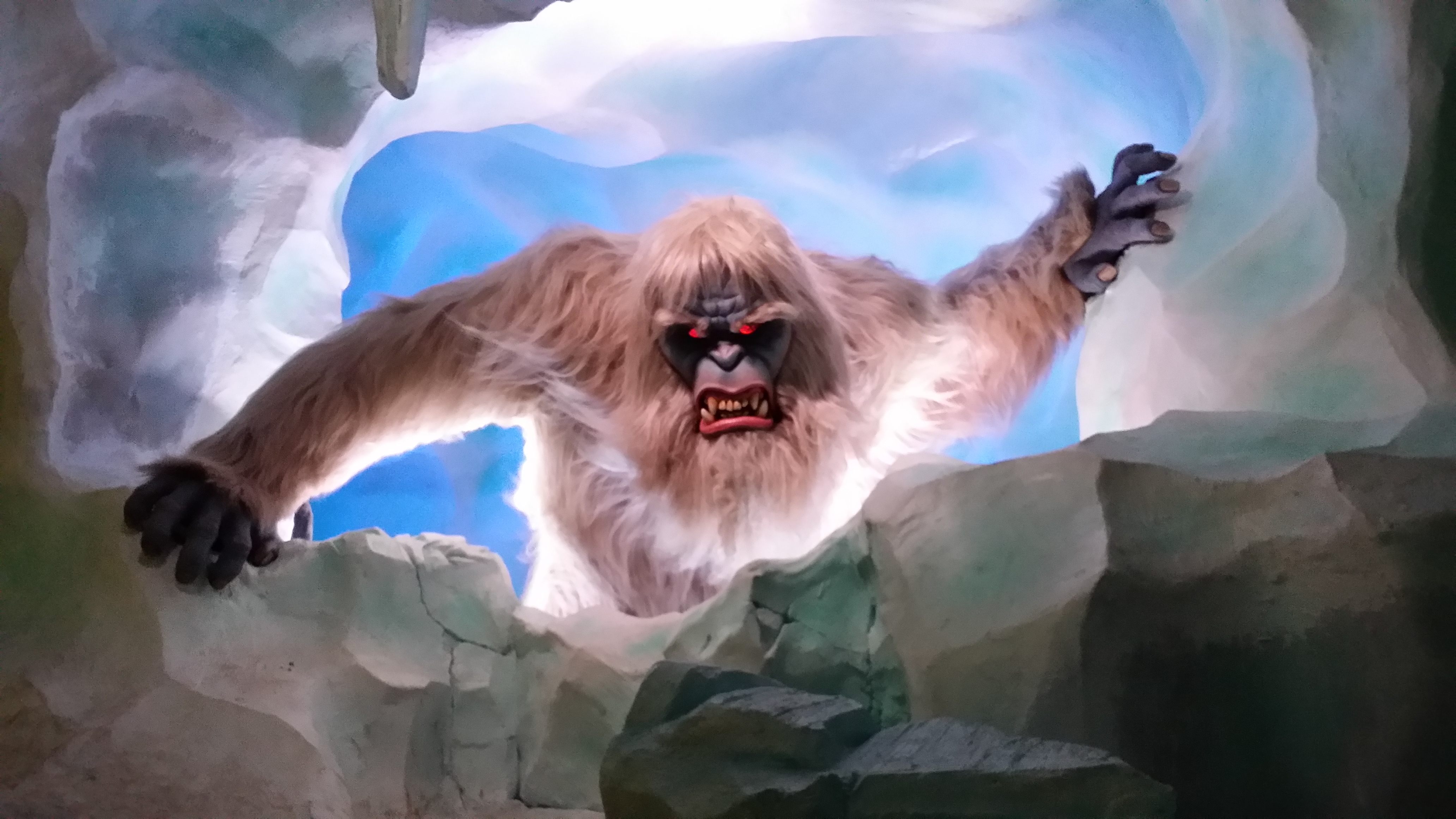 The new Abominable Snowman in Disney's Matterhorn ride. (Photo: Courtesy of Garner Holt Productions/Used with Permission)
While animatronics is still largely the domain of the amusement industry, these new applications seem to be just the first steps in how the technology can be used to usher in a wider use of life-like robotics. "We enjoy looking at what we can do that will change our industry, that can go in different directions," says Holt. "When I started in animatronics 40 years ago, I thought that I'd probably be building birds in the garage the rest of my life. I didn't really realize that I'd be training soldiers, and possibly helping people train to be nurses and doctors using our animations."
But even with all of these innovative uses for animatronic technology, Garner Holt Productions is still firmly invested in creating amazing amusement park attractions. For the Disney parks alone, they company has recently replaced the famous snow man in Disneyland's Matterhorn ride with a newer, more versatile model. Just this week it was revealed that they will be bringing Sally from A Nightmare Before Christmas to life for the first time as part of the Haunted Mansion's Halloween makeover. 
The details and innovations of high profile creations such as those for the Disney parks, have to be kept tightly under wraps. When asked whether they would have a hand in creating the recently announced Star Wars attractions at the Disney parks, Butler responded, "What Star Wars attraction?"
Whether they're in Star Wars or real wars, animatronics will probably only prove to be more remarkable and versatile in the years to come if Garner Holt Productions has anything to say about it.