The Strange Loveliness of Europe's Recycling Plants
Beautiful photographs of waste being reused, repurposed and recycled.
Bales of compressed reusable clothing. (All Photos: © Paul Bulteel)

Belgian Photographer Paul Bulteel has a knack for making an industrial, functional process look very beautiful. In his new book, Cycle and Recycle, Bulteel visited 50 recycling plants in Europe to photograph their operations. The results are unexpectedly striking.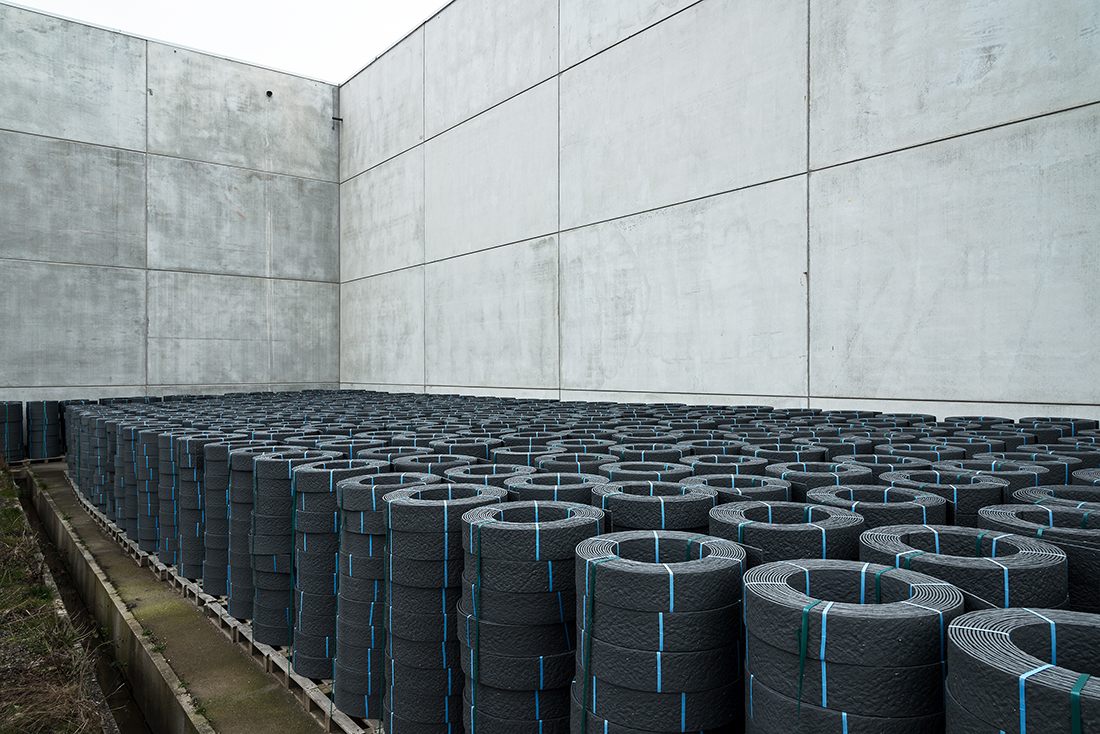 Edging produced entirely from mixed plastic waste, typically used for ponds or flowerbeds. 
Aside from being lovely to look at, the processes documented in this book show just what can be done with our trash, other than piling up in a landfill. As Bulteel says, "Recycling makes us move away from a linear 'produce, consume and dispose' economy to a more circular economy in which a product at the end of its lifetime simply becomes raw material for new products."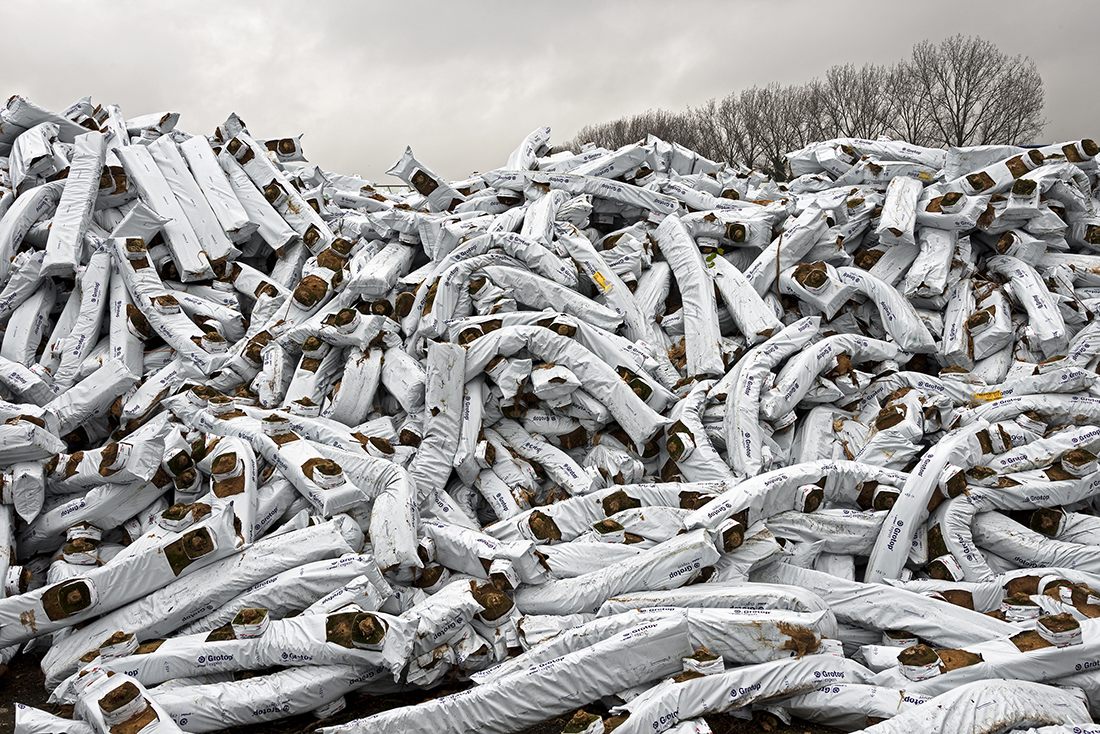 Used substrate slabs from the professional horticultural sector. 
Take, for example, the substrate slabs (pictured above) for growing plants. Once they are ready for recycling, according to Bulteel's book, their component materials are broken down into sub-sets: organic material, stone wood granulate and plastic waste. These are then further divided into what they can be used for next: organic material, bricks and garbage bags. These types of specifics are provided for every image in the book, and give a fascinating insight into how one item can be reused and remade.   
Recycling's complications are mostly hidden from the public. Through Bulteel, we can glimpse parts of this transformation, and it is compelling to look at—not just for the aesthetics but more broadly, for what it represents.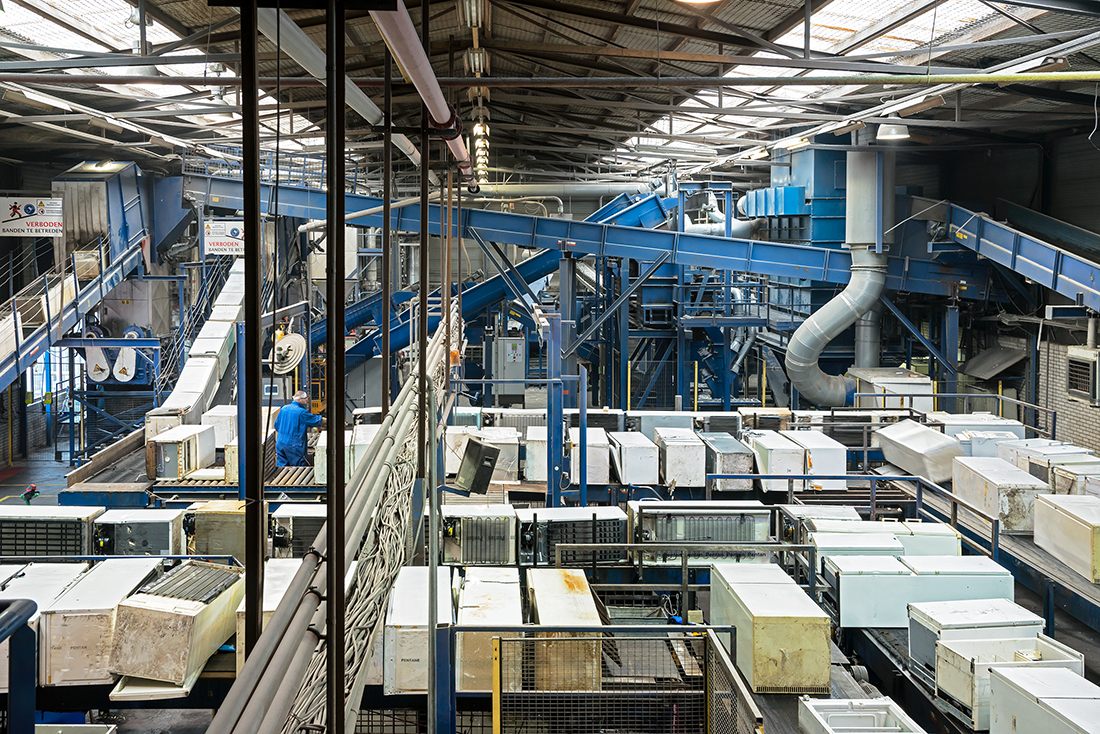 Dismantling facility for refrigerators.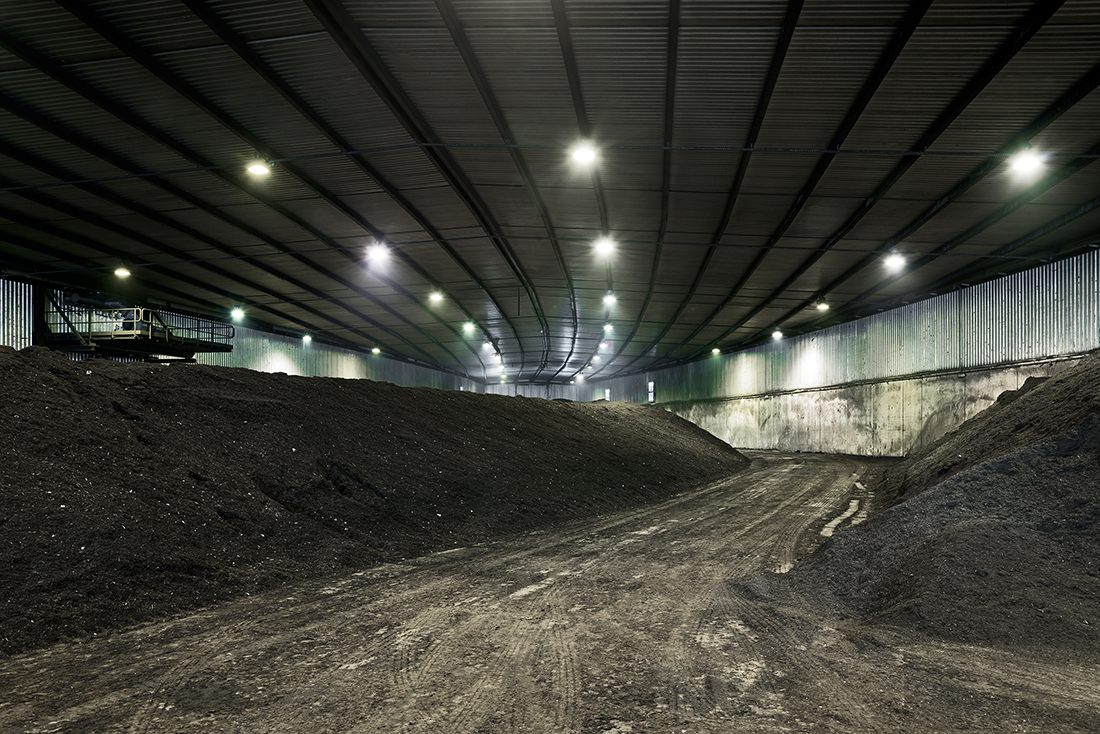 A compost maturing hall, where vegetable, fruit and garden waste is converted into compost.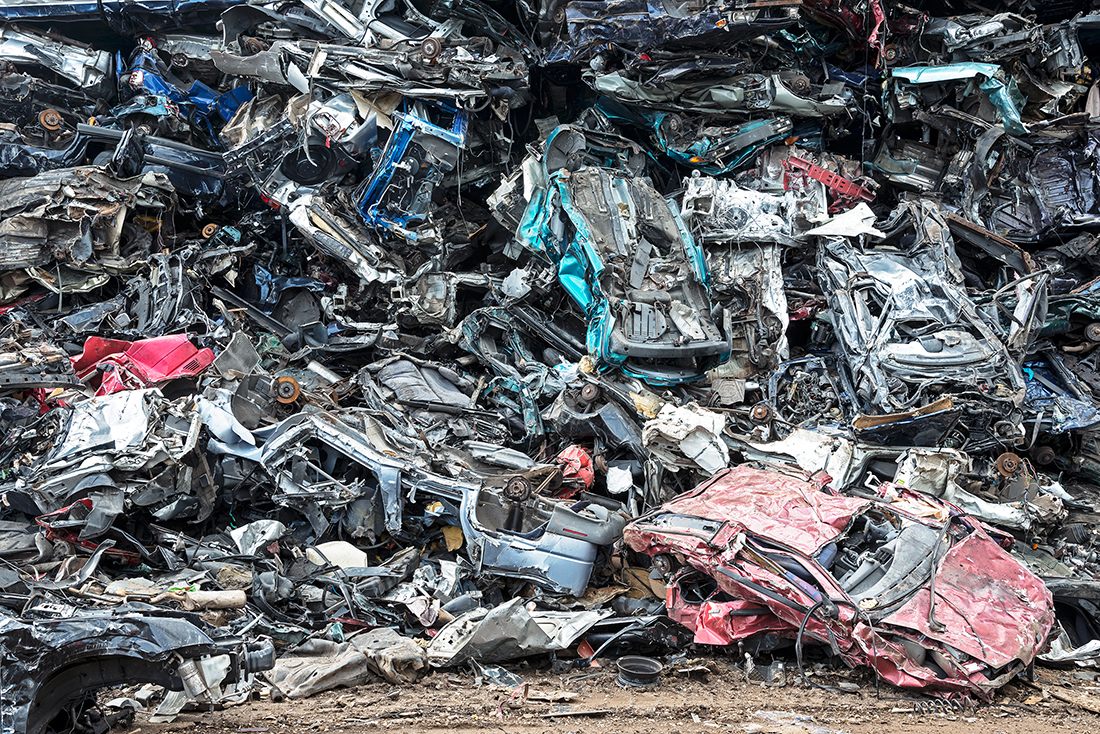 Dismantled automobiles waiting to be shredded. The metal fraction will go to steel plants for the production of new steel.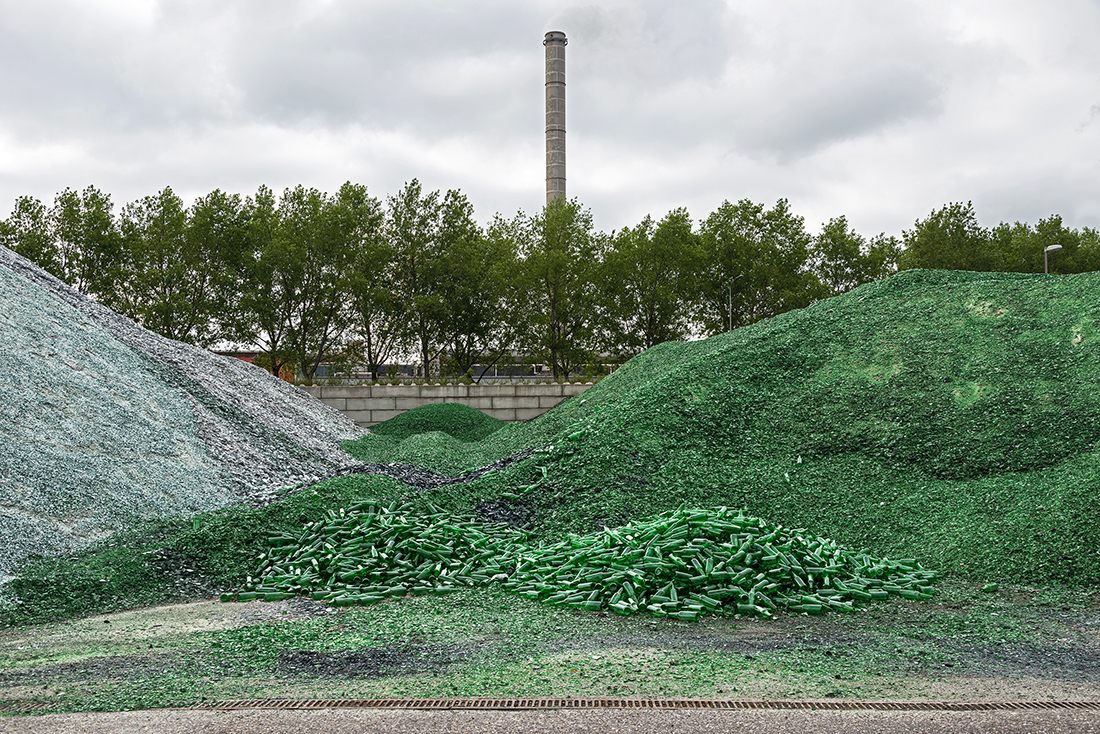 Glass shards from the specialized glass sorting and recycling industry. The glass was originally collected from households and industry, and will be melted to produce glass bottles with a standard color.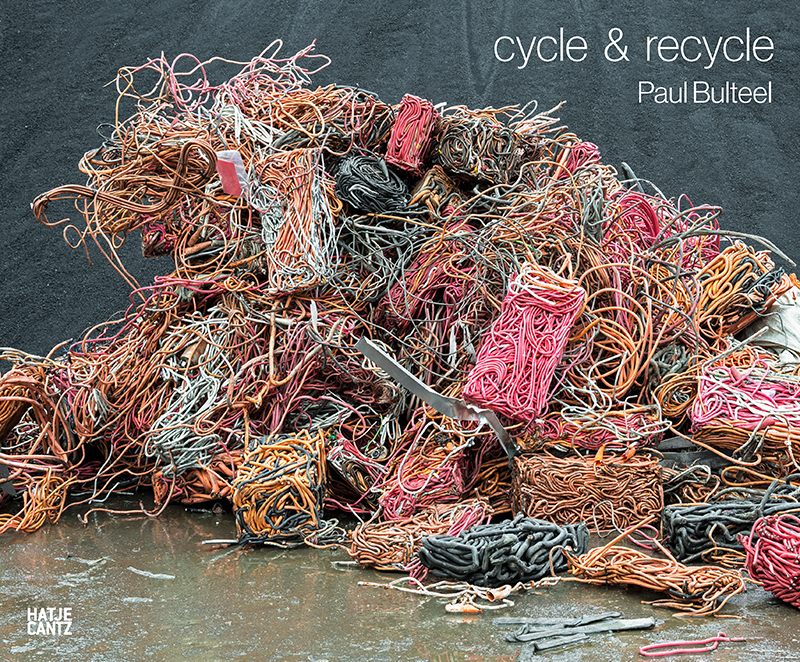 The cover of Paul Bulteel's Cycle & Recycle. (Photo: Courtesy Hatje Cantz)