This Year's Class of Surfers to be Inducted Into the Surfers' Hall of Fame
From Blaine "Sumo" Sato to Shawn Stussy.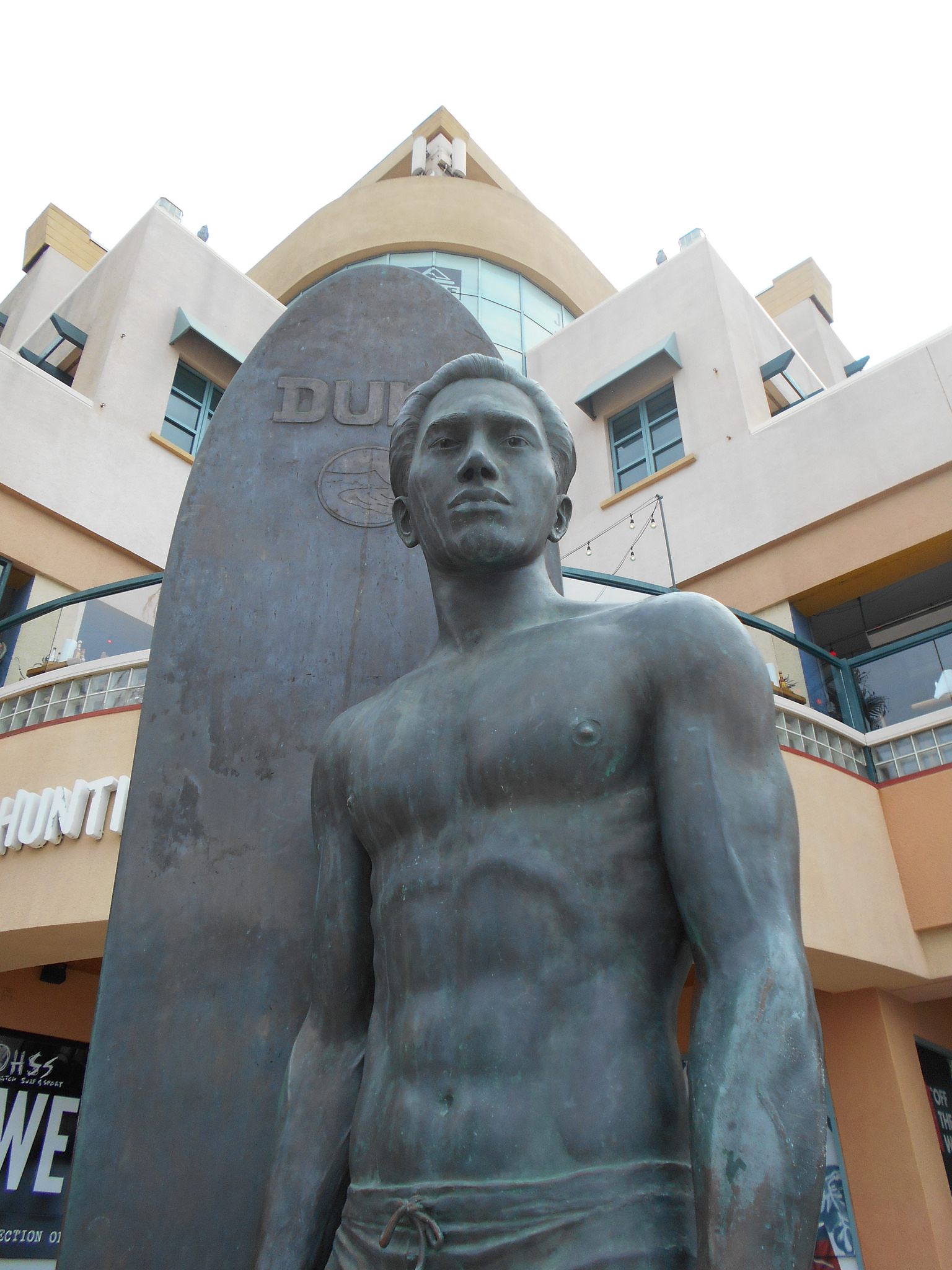 The Duke is about to welcome three new friends. (Photo: Joel Kramer/CC BY 2.0) 
Akaw! From the Blue Room to the walk of fame, three legendary surfers have recently been added to the Surfers' Hall of Fame. Cowabunga!
Started in 1997 in Huntington Beach, California surf shop, the Surfers' Hall of Fame has grown into a public monument to the men and women who have dedicated their lives to catching waves. Just as in the early days of the museum, when a new surfer is inducted to the Hall, they create a cement slab with their handprints, that is then added to the array of concrete tiles that are already embedded on the corner of the Pacific Coast Highway and Main Street. The gnarly walk of fame is looked over by a bronze statue of surfing legend Duke Kahanamoku. Currently there are a total of 61 surfers with slabs honoring their contributions to the sport. Soon it will be 64.
As reported over on the Orange County Register, surfers Blaine "Sumo" Sato, Ryan Turner, and Shawn Stussy have recently been inducted to to the Hall. Sato has been a fixture of the surfing scene for decades, even officiating a number of surfer funerals, while Turner is a former captain of the Huntington High School surf team. And Stussy is exactly the person you think he is, founder of the once-popular clothing line, Stussy.
All three of the new honorees will add their hand or foot or board prints to the walk of fame on July 29th. Bitchin'.