Researchers Track the Tick Boom With Linen Squares and Lint Rollers
The blacklegged bloodsuckers go on three "quests" in their life, each time seeking a blood meal.
In recent years, bloodthirsty blacklegged ticks have been found in greater and greater numbers in the forests of New England. The tick boom has increased concerns about Lyme disease, an infectious disease the insects carry that when spread to humans causes rashes, aches, and even permanent paralysis.
Yet the behavior that ticks are most famous for—sinking their teeth into the skin and sucking blood for days at a time—is a relatively small part of their lives. "They live most of their life in that leaf litter layer," says David Allen, a forest ecologist at Middlebury College who has spent the last four years monitoring tick populations in the Northeast.
Ticks only leave the underbrush on special occasions. "When they're ready to look for a host, they go on top, and actively look," Allen said. For some reason, this behavior is known as "questing," which makes ticks sound like hobbits heading off to Mordor. "I don't know where that word came from," Allen says. "The tick is much more passive in its search for a host than a mosquito. It doesn't feel like a quest."
In any case, the blacklegged tick goes on three quests in its life, seeking a blood meal during each stage: larval, nymphal, and adult. So how do you count these abundant and vampiric arachnids, when they're hidden in the detritus of the forest floor? For scientists like Allen, the quests are an opportunity. All he needs is a small fabric square, roughly three feet on each side.
"We typically drag this cloth for 200 meters. We feel that gives us a pretty good estimate of the number of ticks," Allen says. "When you flip it over, sometimes you don't find any ticks. The next time you'll find five. These ticks are on the leaf litter and they'll just grab it."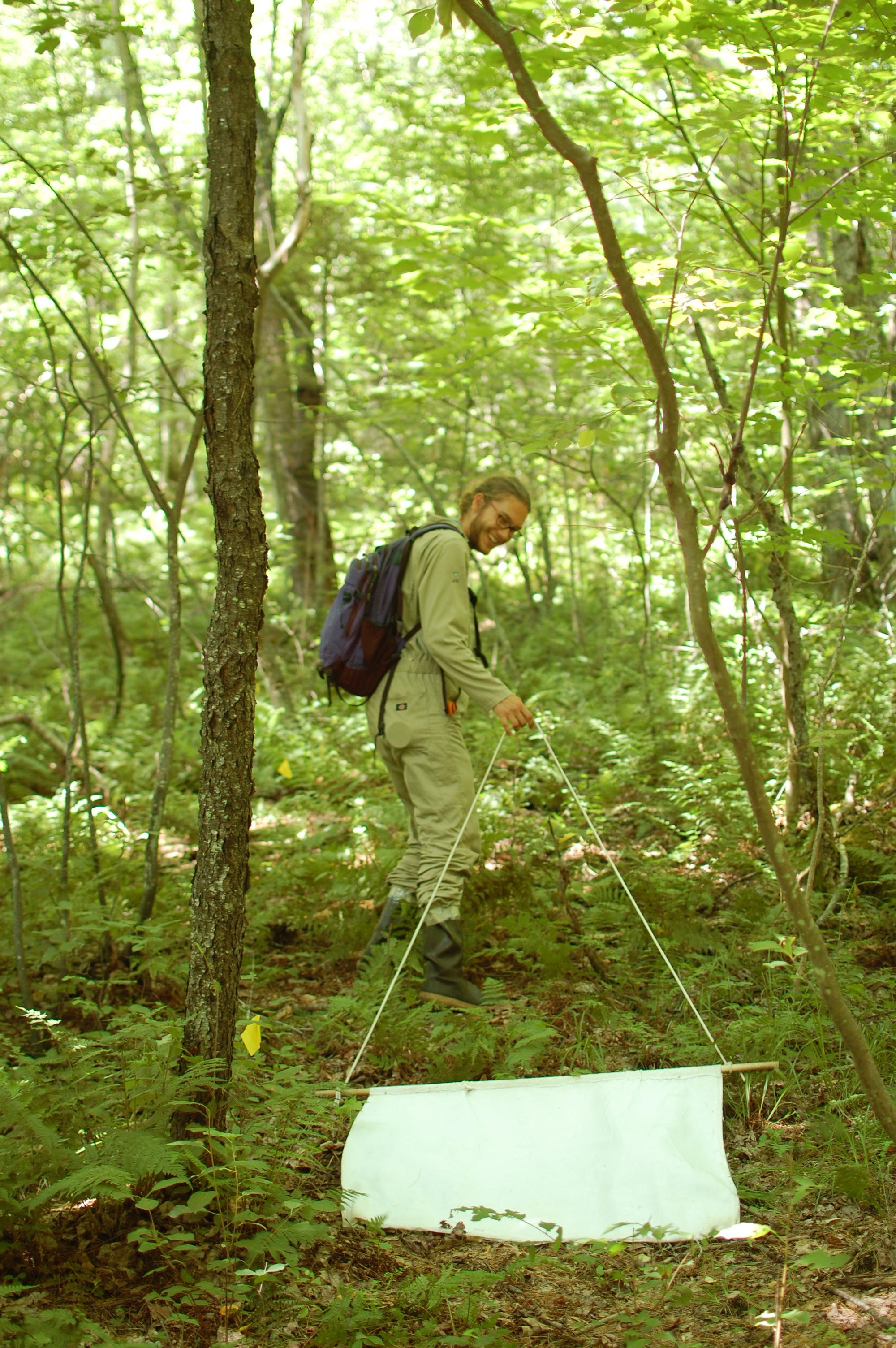 The ticks take the sheet for a passing host—a mouse or a deer, perhaps—and latch on in hopes of their next blood meal. Itsy bitsy larval ticks will also grab onto the cloth by the hundreds. "Your cloth is covered in little specks that slowly start moving," he says. Allen's team will remove the little bloodsuckers with a lint roller, take some to the lab, and crush the ticks before extracting their DNA for analysis.
Allen notes that tick density throughout the forest can vary based on the abundance of the tick's favorite hosts—small rodents for their first two blood meals, and larger mammals, especially deer, for their third. Though the populations are prone to booms and busts, Allen says that the last two decades have seen a steady increase in the number of blacklegged ticks.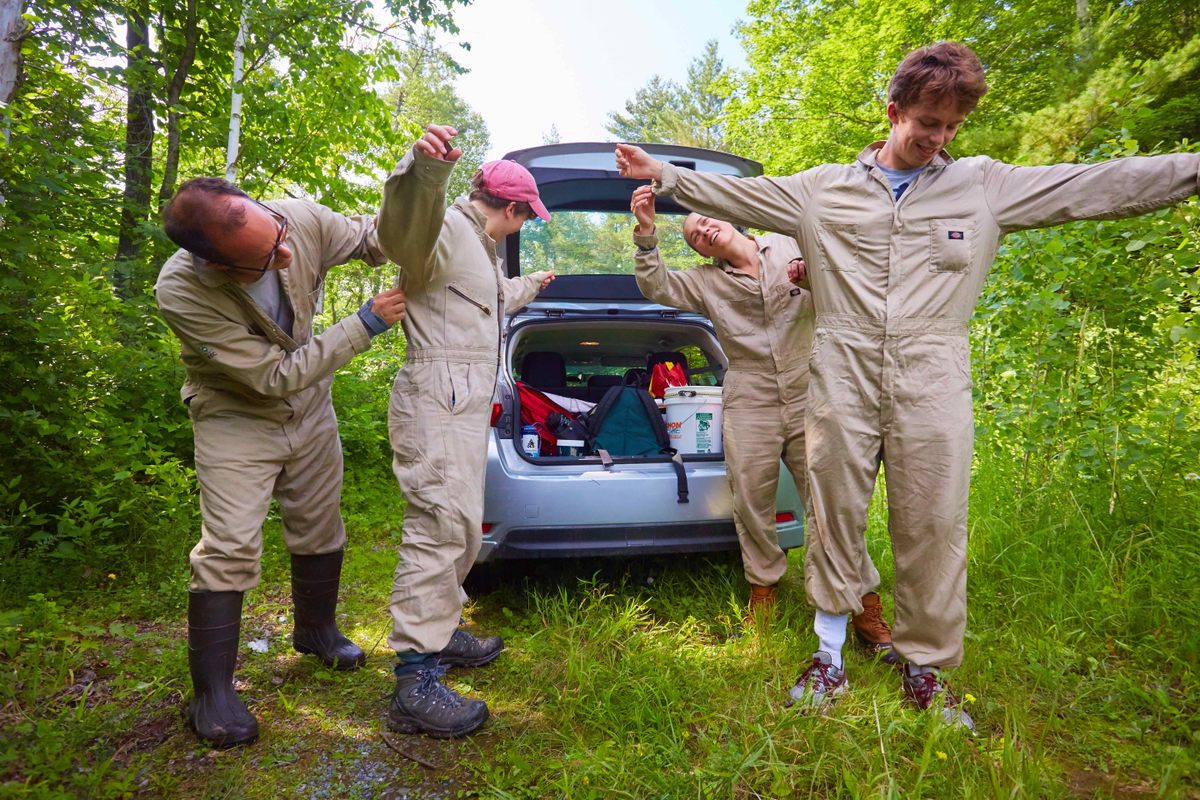 Since the ticks are teeny and innumerable, Allen encourages his students to take showers between their morning forest surveys and their afternoons in the lab. But he doesn't believe ticks should deter people from the outdoors.
"Ticks are a problem, and we have to be really careful because of the pathogens they carry, but it's not like I think people should not go outside," he says. "I think it's important to strike a balance."