The Best Way to Find a Time Capsule
They've been waiting for you.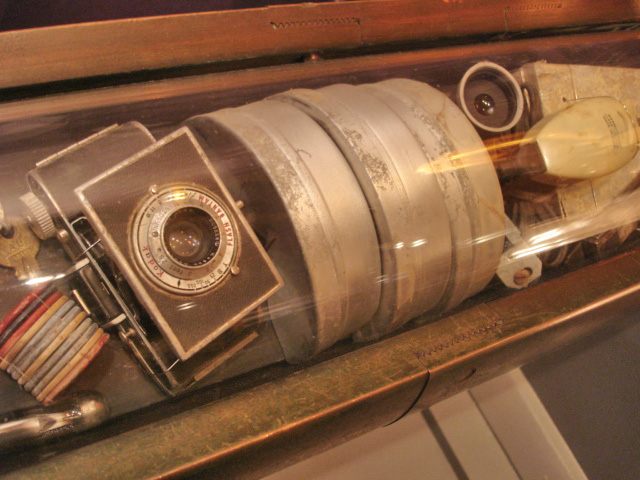 There might not be buried treasure in your area, but there could very well be a forgotten time capsule, which can be just as exciting to discover.
Let's start by defining just what a time capsule is. For centuries, human beings have been creating keystone caches, stashing things in walls, or burying keepsakes for posterity. Any of these could be considered time capsules in the broad sense, but properly, true time capsules have something more going on than just piles of hidden junk.
"I define time capsules quite narrowly, as something with a target date," says Nicholas Yablon, an associate professor of American studies at the University of Iowa, and an expert on time capsules. Yablon has spent the past seven years researching the practice of burying and unearthing time capsules in the era between the 1870s and the 1940s, for a forthcoming book on the subject. "In the media, any box that gets opened is called a time capsule. That leads to a lot of confusion when you're actually looking for time capsules online, or anywhere."
In fact, the term "time capsule" wasn't popularized until 1939, when it was used by the Westinghouse company to describe a collection of items they buried as part of the World's Fair that year. Expected to last 5,000 years, the original Westinghouse time capsule (they buried another in 1965) was intended to be a survey of information about life in the mid-20th century. Some of the items included were a 22,000-page essay recorded on microfilm and a vial of tooth powder (think proto-toothpaste).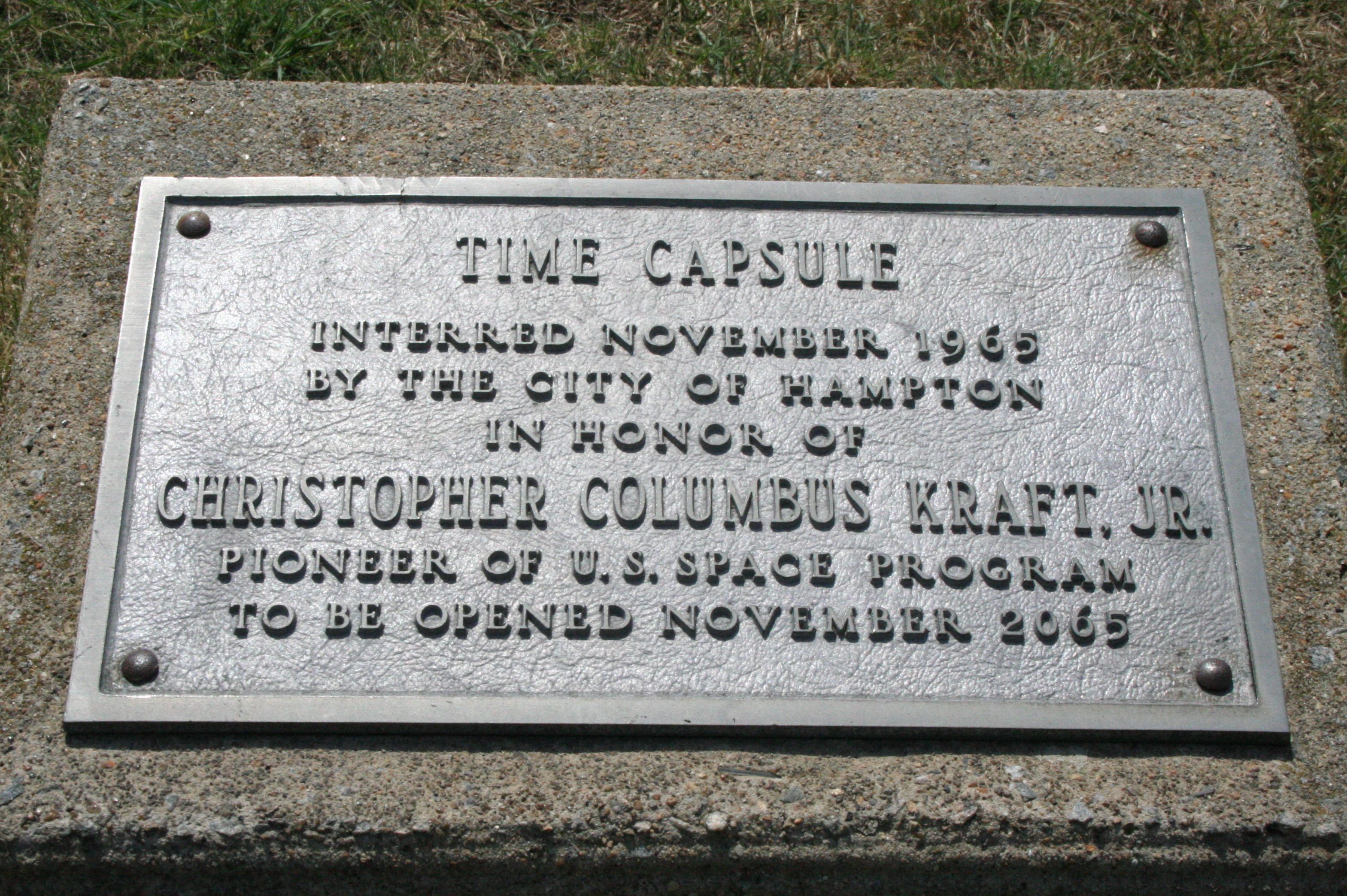 Prior to the high-profile Westinghouse exhibitions, time capsules were called any number of different things, and were usually the province of a local government or historical society, making them somewhat more difficult to track down. "For earlier examples of this practice, you have to do more creative searching," says Yablon. "They have names like 'century vault' or 'centennial safe' or 'memorial chest.' Every one seems to have a slightly different name." 
When trying to track down time capsules, Yablon starts with available archives and targeted Google searches. Keywords such as "deposit," "box," and "sealed" are good indicators that you might be on the right track. "Sometimes just random references I'll find will lead me to the existence of a time capsule," he says. "Some of those have been opened and are in archives now, but others were still unlocated. Some are not yet due to be opened."
If you're lucky enough to track down an undiscovered time capsule, it's important to play it cool. While it might be tempting to rush out and try to dig it up yourself, remember that most historic time capsules were meant to be a communal experience. Especially during what Yablon calls the "Golden Age of Time Capsules," roughly the 1930s through the 1950s, the intention was to represent a community at a certain point in time, acting as the only form of long-term social posterity available.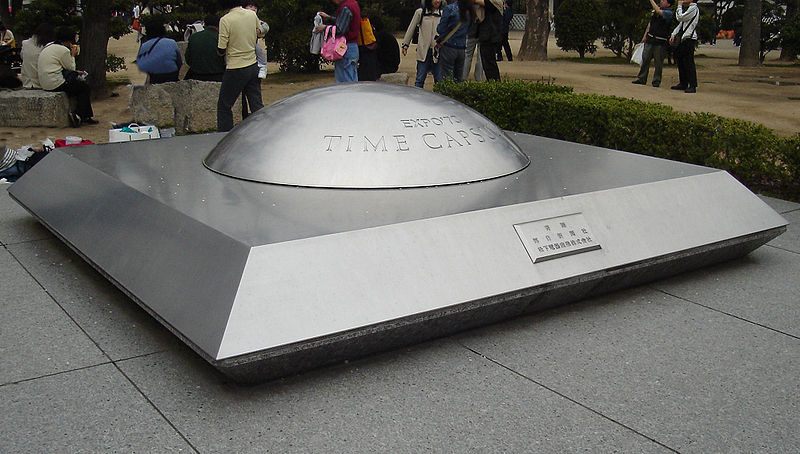 Another issue to consider is that some of a time capsule's contents, usually paper ephemera (people love to bury books and papers), could be decayed and quite sensitive if they are old enough. "If you find one, contact the historical society or an archivist, and get people interested before it gets forgotten again," says Yablon. "If it gets dug up inadvertently, it's important to keep it sealed."
The contents of every time capsule are different and there is no set definition of what should be placed inside, although Yablon says that there are some things that tend to be found again and again. Newspapers, phone books, directories, and photographs are especially popular. Then there are the more wondrous and bizarre things that people see fit to send into the future. "There was a matchbox with a molar tooth in it that I found in one time capsule, and it had a label saying, 'Robespierre's Tooth.'"
In recent decades, the practice of burying time capsules has fallen out of favor a bit, and even the more personal caches of things that people hide away, Yablon says, have become more banal and less of a conversation between generations. "In the 1970s, time capsules became more solipsistic," he says, "with people just kind of doing their own time capsule in their backyard, burying their own possessions, in a very non-collective way."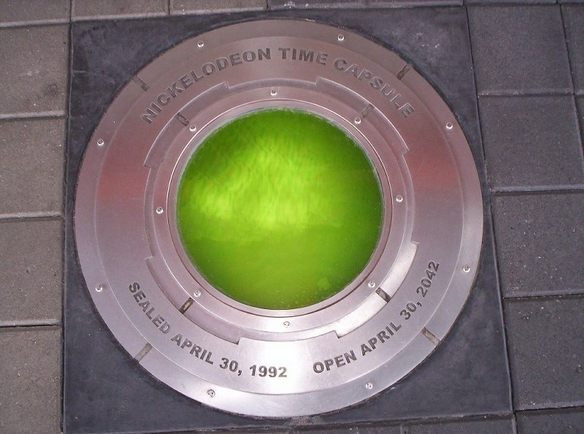 But none of that means there aren't still amazing time capsules out there to find. Both of the Westinghouse time capsules are still waiting where they were buried. The International Time Capsule Society maintains a list of the 10 most-wanted time capsules, including one at MIT that was placed beneath an 18-ton cyclotron, and a series of 17 time capsules that have been lost around the city of Corona, California.
As a researcher of time capsules of the past, Yablon says he doesn't consider himself a time capsule hunter. But he believes in the future of the time capsule, which should continue to give interested searchers something to quest after, so long as society survives. "The objects we leave behind or don't leave behind for future generations will continue to interest people," he says.