Southern Italians Are Tussling Over Tomatoes
The latest twist in a food-based war between Campania and Puglia.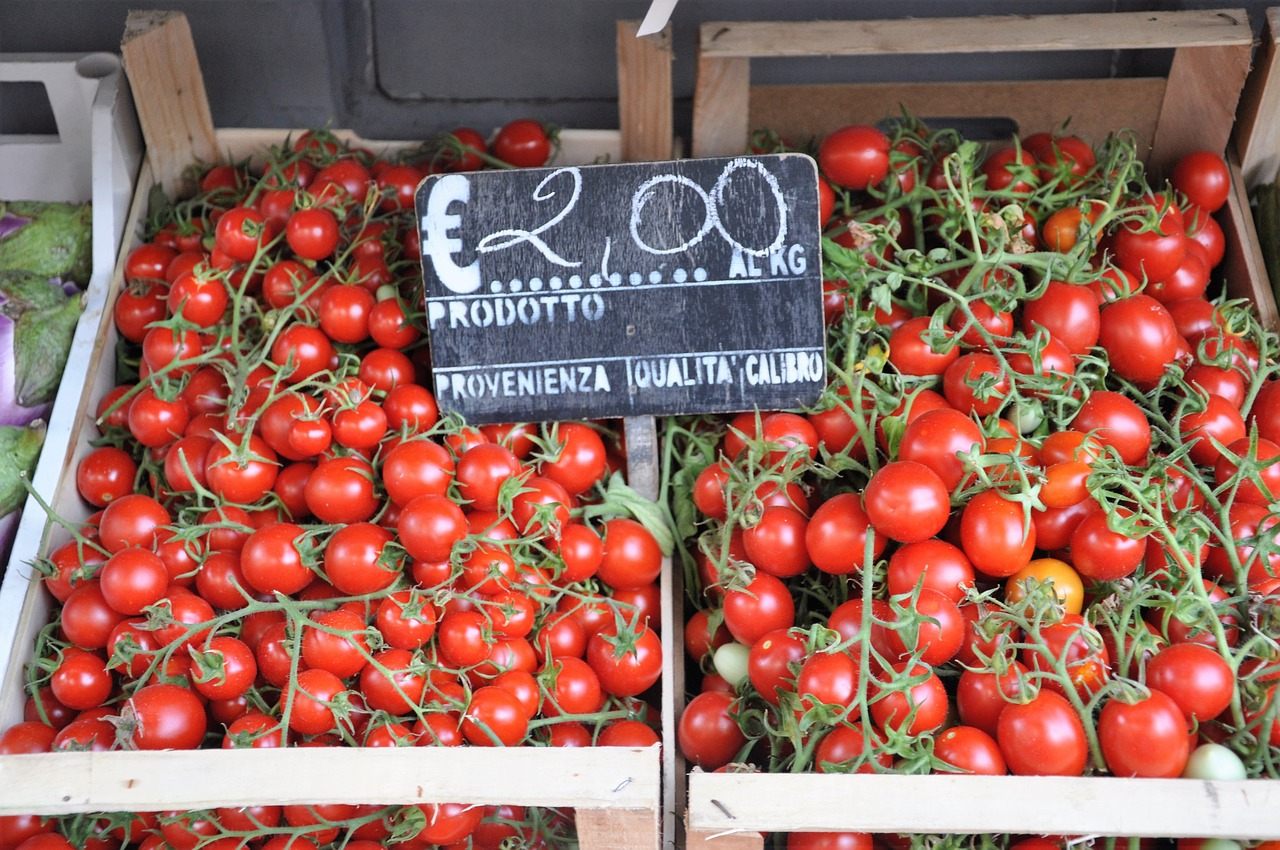 The Twitter page "Italians Mad at Food" displays an incensed comment by one Riccardo Mallardo as its background. "It looks like I'm taking food too seriously," he writes, "but in reality it's you not taking it seriously enough." Italians treat their food traditions with the reverence they deserve: Pizza making has UNESCO heritage status and pilgrims walk miles for very special pasta. The latest hot potato is the humble tomato.
Italian cities can apply for IGP (Protected Geographic Indication) denomination for particular foodstuffs. The special protection has been applied to everything from balsamic vinegar and Prosciutto di Parma to ricottas and radicchios. In recent weeks, Naples, in Campania, requested an IGP denomination for its peeled tomatoes. But Puglia, the region next door, wasn't having it, reports The Local.
"Puglia is vital to the southern tomato industry, and it's our duty to protect our producers," the Puglian councillor for agriculture, Leonardo di Gioia, wrote on his Facebook page. More than that, he wrote, most actual tomato production takes place in Puglia, while Campania does more of the processing.
The numbers certainly carry out: Last year, according to data from Istat, the Italian National Institute of Statistics, nearly 400,000 pounds of tomatoes were produced in Puglia, compared to around 52,000 pounds in Campania.
But Naples says cultivation has nothing to do with it. The Naples-based association of tomato industries, Anicav, argues that the important bit lies in the peeling, which happens in Campania.
It might seem minor, but these protective labels are an important confirmation of quality in Italy. Arguments of this kind are therefore nothing new: In December, the same two regions fought over the protected status of mozzarella, while a ruling last summer on the origins of tiramisu caused a rift between Friuli and Veneto. If these are anything to go by, there won't be blood shed over this latest tiff—but there may be tomato juice.
Gastro Obscura covers the world's most wondrous food and drink.
Sign up for our email, delivered twice a week.