This Orchestra Makes Music With Celery, Carrots, and Cabbage
They literally shred.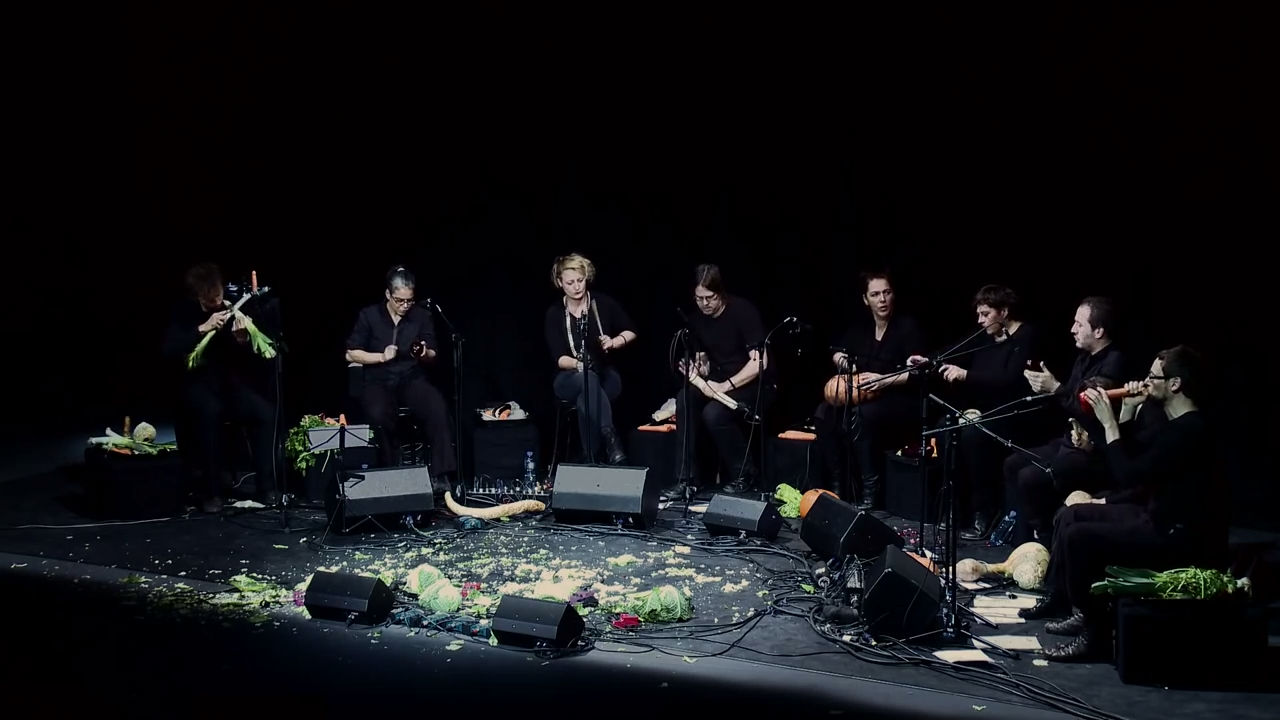 Most musicians would be horrified if a chunk of their instrument flew off during a show. But the members of the Vienna-based Vegetable Orchestra are unfazed when their flutes fall apart and their drums shatter. After all, getting new ones just requires a trip to the grocery store.
Since 1998, the Vegetable Orchestra has been making sweet music on savory vegetables. Their instruments, from eggplant clappers to celeriac bongos, tend not to survive a performance. Even though it's produced by produce, the Vegetable Orchestra's music is surprisingly complex, taking cues from rock, electronica, and other styles.
This performance of the Vegetable Orchestra, which was recorded at TEDx Talks, features rhythmic striking of hollow carrots and squeaky leek violins. Instruments range from the simplicity of a whole-pumpkin drum to multiple-veggie wind instruments. One musical interlude features four cabbages attached to distortion pedals, shredded both musically and literally.
The Vegetable Orchestra's site notes that veggies that have seen showtime have three ultimate destinies. They either end up as organic waste, as gifts to audience members, or, most deliciously, as post-show soup.
Gastro Obscura covers the world's most wondrous food and drink.
Sign up for our email, delivered twice a week.