Found: An Elaborate Viking Graveyard at the End of a Fjord
They buried people, boats, and even a house.
Norway is rife with fjords—deep, canyon-like inlets carved by glaciers that add some 10,000 miles to the country's convoluted coastline—and at one time those fjords were rife with Vikings. Vikings settled many of these sheltered waterways, and some of those places evolved into modern towns and cities such as Eidfjord, Stavanger, and Trondheim, once the capital of the Viking world. Since many Vikings lived along fjords, it stands to reason many of them died there, too. Now, about 50 miles west of Trondheim, at the end of the Vinje Fjord, archaeologists have found a large Viking cemetery with the remains of at least 20 burial mounds, among them one special one—what was once a mound covering a house containing a burial. So much for the old vision of a Viking funeral ship set ablaze and sent out to sea.
"We have no evidence for waterborne Viking funeral pyres in Scandinavia. I honestly do not know where this conception derives from, and it should be regarded as a modern myth," says Raymoud Sauvage of the Norwegian University of Science and Technology, the lead archaeologist on the site. "Normal burial practice was that people were buried on land, in burial mounds."
The graveyard is in the modern town of Vinjeøra, abutting a Viking-era farm, and it also boasts several boat burials, in which the deceased were interred inside wooden vessels. (Perhaps these land-based boat burials and separate evidence of land-based funeral pyres had something to do with the old Viking funeral myth.) The site was identified during surveys in advance of the expansion of a local highway. The mounds themselves, and the grave in the house, had long been sheared off by centuries of farming and plowing, but the remains of a ditch around the house make it clear that there was once a mound on top of it.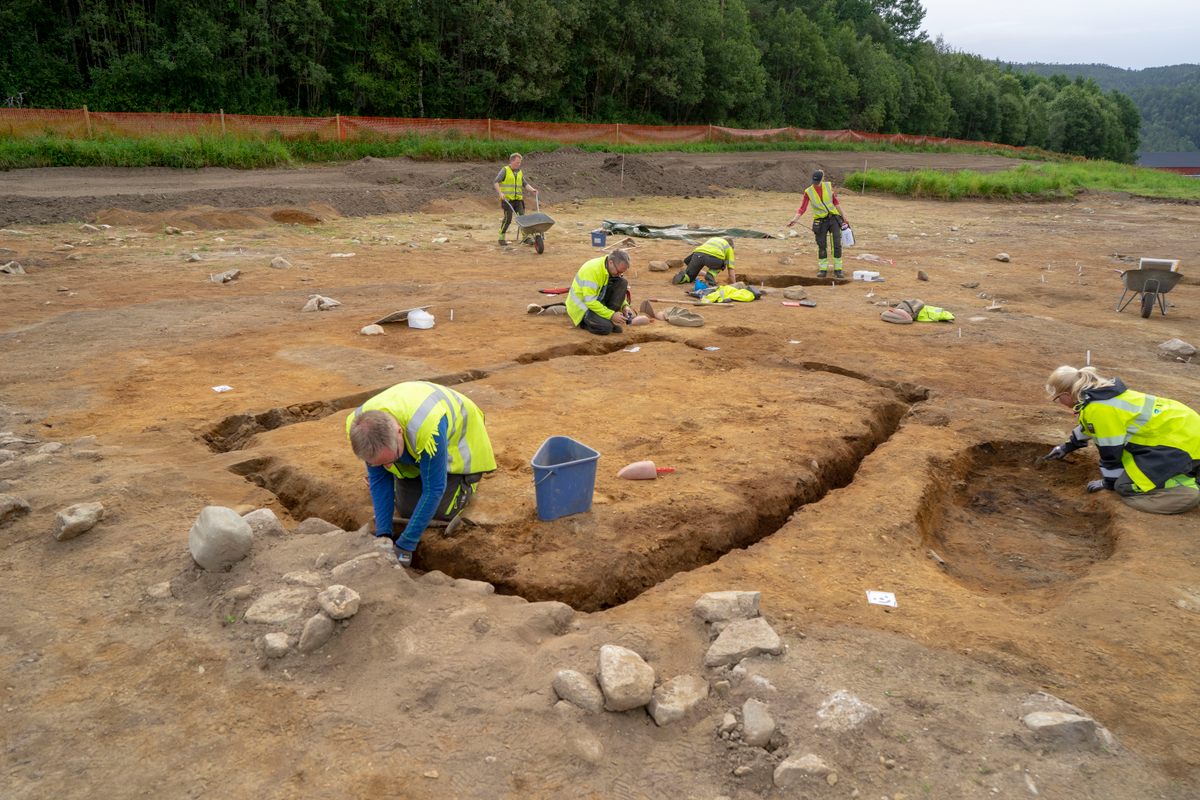 Evidence of mortuary houses is rare, but they have been identified near other Viking cemeteries, so they were long thought to have been akin to morgues, for storing bodies before interment, Sauvage says. However, some do show signs of having hosted burials themselves, like the one at Vinjeøra. The elaborate nature of the grave suggests someone of great importance once laid inside.
"Larger burial mounds were reserved for people with higher status like chieftains and experienced warriors," says Sauvage, "and such large burial mounds could be seen as important signs and manifestations of power."
The house itself is gone, but researchers found the rectangular depression where the walls once stood, and some foundation stones. The architecture, Sauvage says, evokes Norway's distinctive timber stave churches, which were preceded by Viking palisade structures.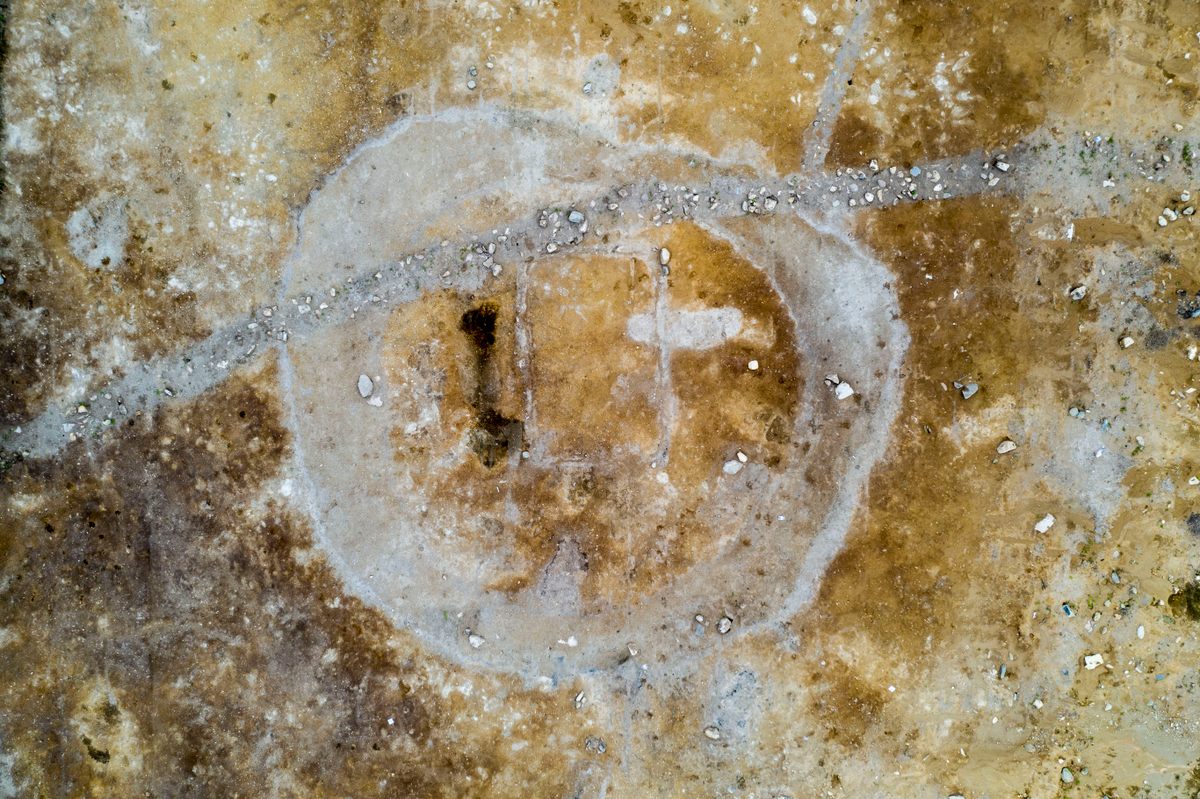 The team's next step will be to focus on the three boat burials. Though covered in dirt instead of pushed out to sea, boat burials were still symbols of the journey to the afterlife. Sauvage hopes an analysis of all the burials will provide a better idea of the Viking community that once lived there, who are otherwise not well understood.
"There are no written records about this area in this period of time, so archaeology is the only thing we can use to help us understand the history of the Viking age in this particular area," he says.