Vintage Photos of Traveling Libraries
When bookmobiles brought literature to your doorstep.
The New York Public Library, the Queens Library, and the Brooklyn Public Library have just introduced a novel program to turn New York's subway system into a traveling virtual library: straphangers can now download and read books for free during their commutes. It is a high-tech iteration of the long tradition of the traveling library. In the 19th century, for example, lighthouse keepers waited for sailors to bring them wooden boxes of books. During the Great Depression, in parts of Mississippi and Louisiana, books were delivered on flatboats. And then there's the familiar bookmobile though it was originally known by a far less catchy title: the "perambulating library."
One of the earliest mobile libraries was the Warrington Mechanics' Institution Perambulating Library in London. In January 1860, Illustrated London News noted the difficulty "of getting working men to wash their faces and come to the library bar and ask for a book." Despite this, in its first year readers borrowed 12,000 volumes.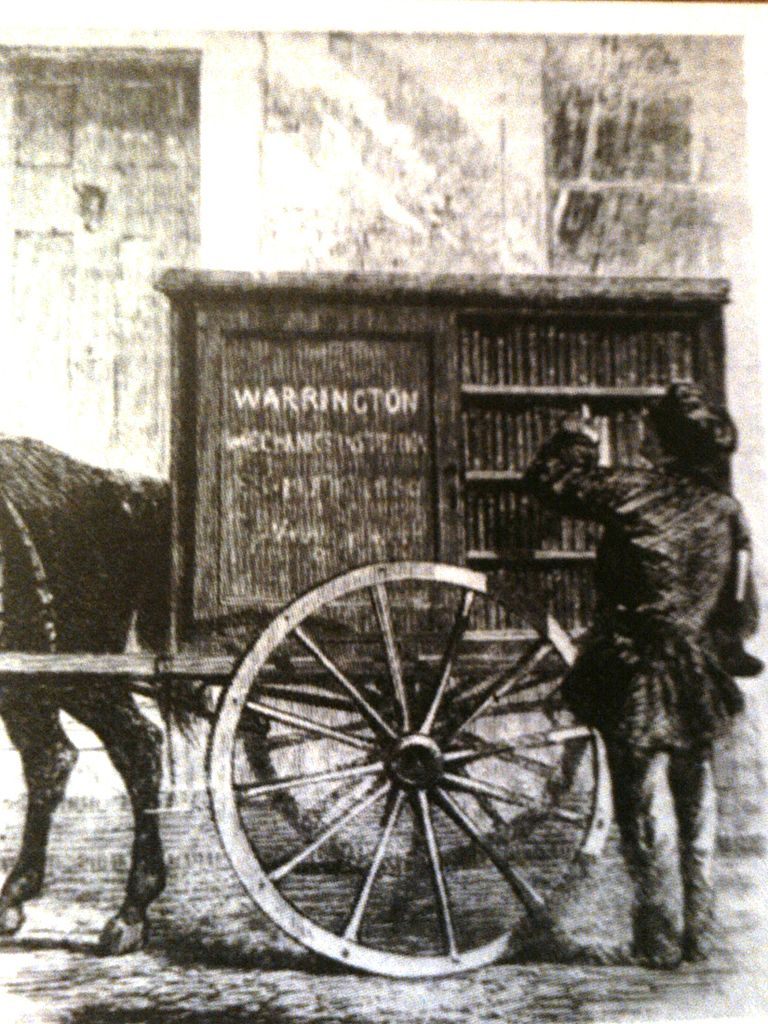 Librarian Mary Titcomb is widely credited with introducing a horse-drawn book wagon in the United States—to rural Maryland in the early 20th century. "The book goes to the man, not waiting for the man to come to the book," she declared. The arrival of motorcars in 1912 made the process a little easier (on the horses, at least), and the bookmobile as we know it was born.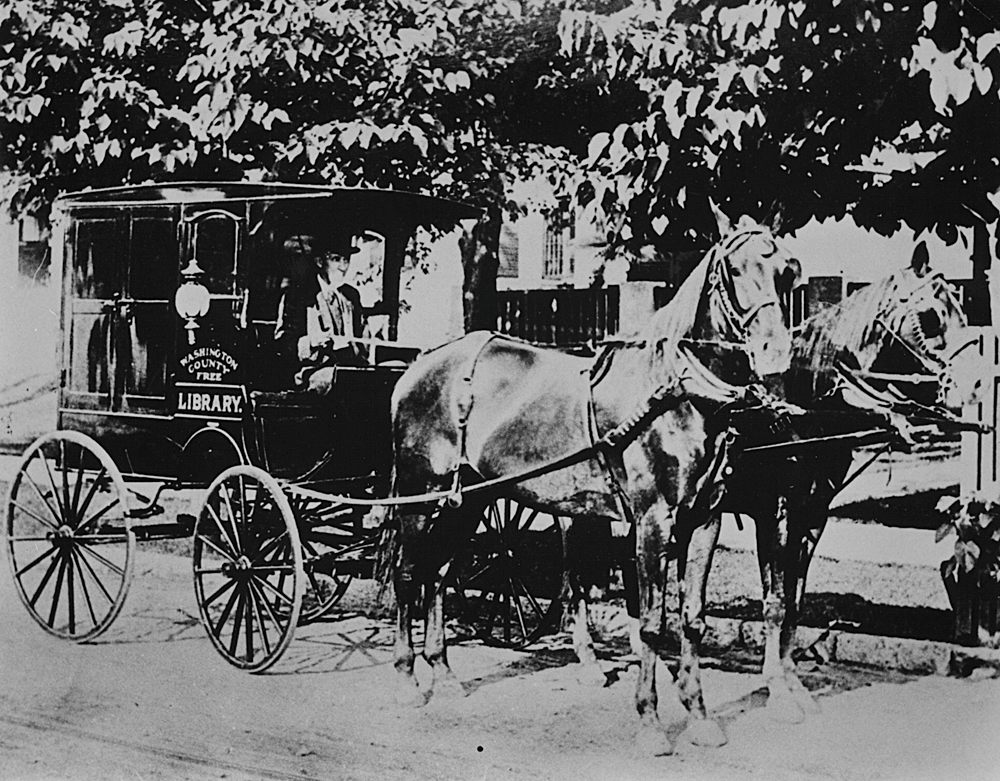 Traveling libraries have also been popular globally. The first mobile library in South Asia was a two-wheeled cart introduced in India in 1931. Today there's a camel library that serves communities in northeastern Kenya. And in Colombia, there is the Biblioburro, a library transported by two donkeys.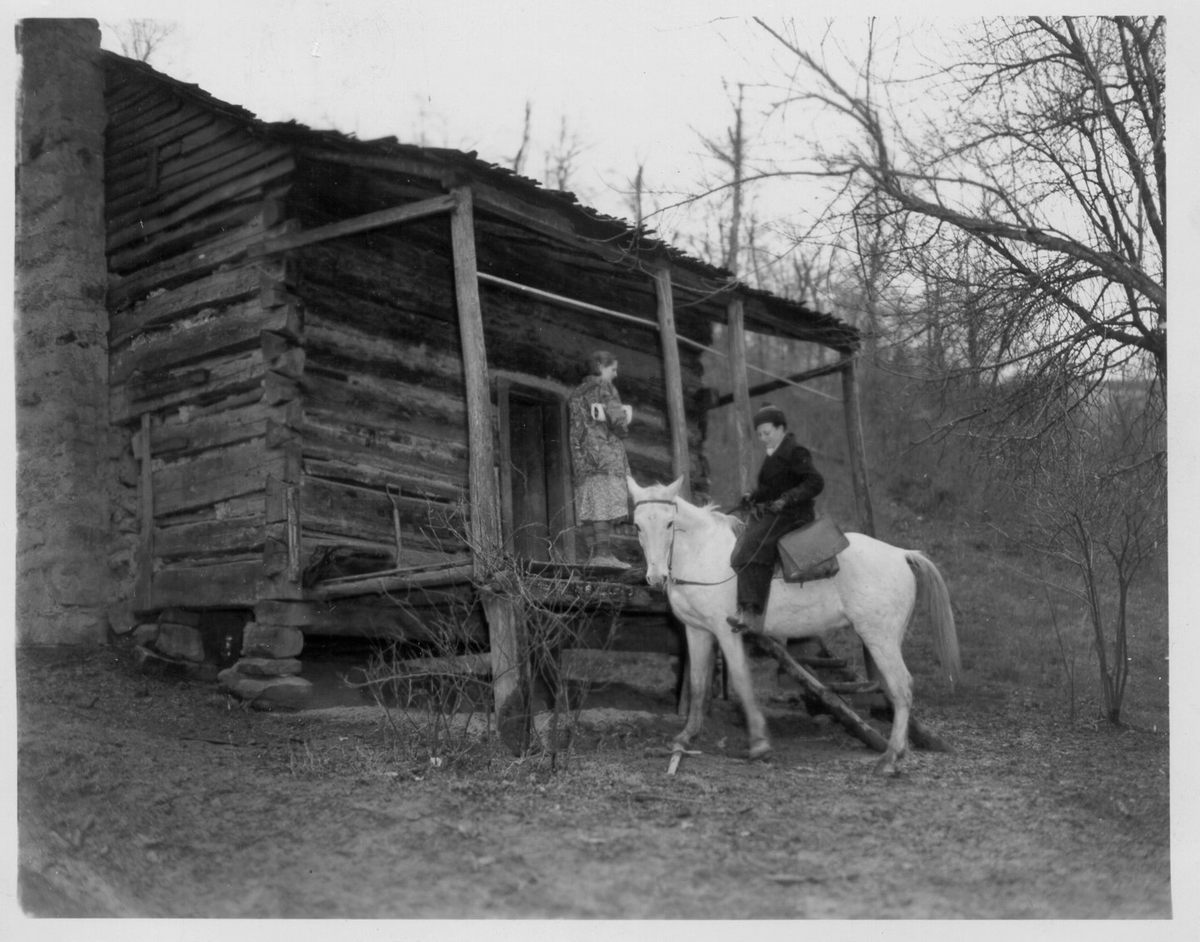 In the United States today, bookmobiles are declining in number but diversifying in scope. They now offer DVDs, classes, and, in some cases, computers and e-readers. To celebrate the legacy of the bookmobile and its modern incarnations, Atlas Obscura has this selection of vintage images.