A Stationery Accessory Straight From the Middle Ages
If you're going to seal your letters with wax, you'd best use a desktop candle furnace.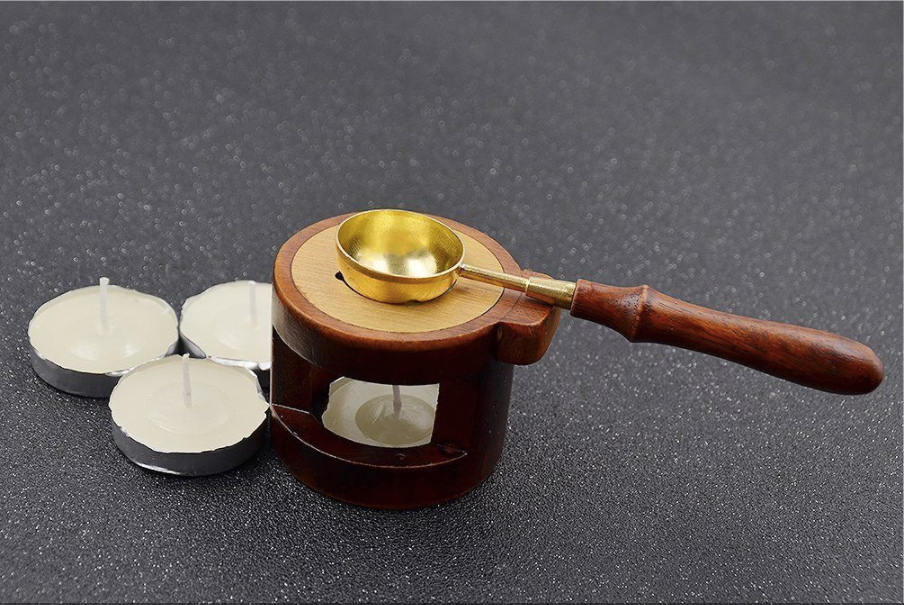 From $16.69, Amazon
Wax seal kits are a popular gift, and come in super handy when you want to give a letter or bill payment that fancy touch—or, say, pretend you're a character on Game of Thrones.
But by and large, wax seals turn out to be a bit messy and end up as desk drawer clutter after one use. That is, unless you have an attractive desktop wax furnace to make the whole process classier and easier.
A wooden rack designed to hold a wax-pouring spoon over a small votive candle, a candle furnace is the perfect desk accessory to get you sealing letters like you are sending by raven. It not only makes the whole process easier and more attractive, a candle furnace is also an intriguing desk accent that'll make people wonder when they are going to receive one of your wax-sealed letters.
Atlas Obscura's Wishlist is an occasional feature about the items we'd most like someone to buy for us right now. Each item is independently selected by our editorial staff. If you buy something through our links, Atlas Obscura may earn an affiliate commission.