The Killer Whales Haunting Fishermen in the Bering Sea
"It's kind of like a primordial struggle," one fisherman said.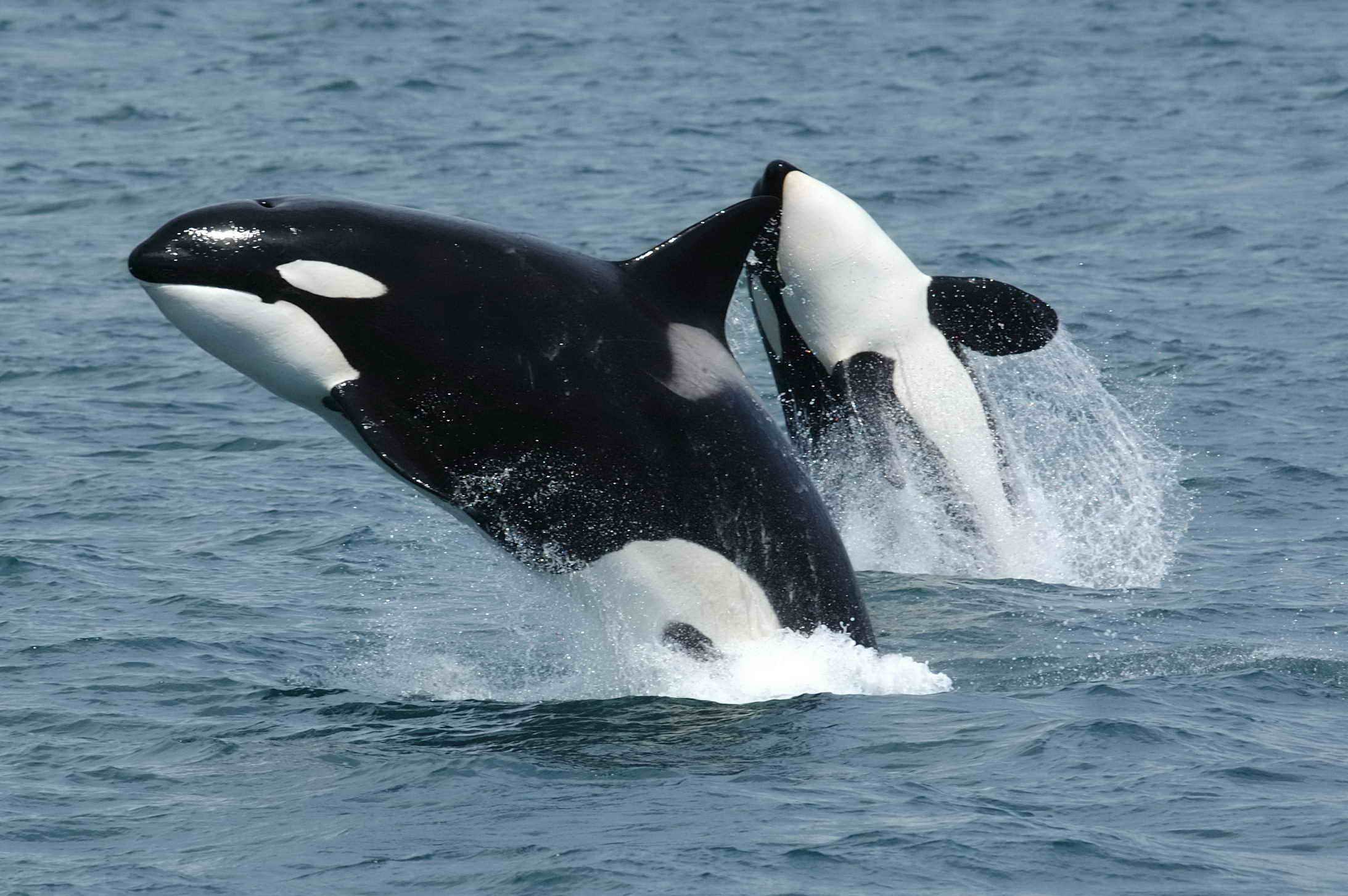 For decades in the Bering Sea off Alaska, fishermen have been contending with killer whales who stalk their boats and steal their catch. This behavior can amount to thousands of pounds of lost halibut and cod. But in recent years, according to Alaska Dispatch News, the problem has seemingly gotten worse. That's because dozens of killer whales seem to be attacking specific boats, eating their catch and threatening some fishermen's livelihoods.
"It's kind of like a primordial struggle," one fishermen told the Dispatch News, while another compared the whales to a "motorcycle gang" in an interview with the National Post.
The whales have been attacking longliners, fishermen who use one long line with many hooks that's propped up across the water by buoys, a situation that probably represents an inviting buffet for whales. The whales are persistent, surrounding one boat for hours, even after its captain had shut the engine off.
"You'd see two of them show up, and that's the end of the trip," John McHenry, owner of the F/V Seymour, told the Post (F/V, of course, stands for fishing vessel). "Pretty soon all 40 of them would be around you."
So what to do? Fishermen have tried sonars designed to deter the whales, but those haven't worked. Some have resorted to using pots, or traps, to catch fish, but that approach can be expensive and isn't allowed for some types of fish in certain federal fisheries.
All of which means the longliners, for now, will have to keep trying their luck.
"It's unfortunate the orcas are putting us out of business," McHenry told the Post, "because they're really a phenomenal mammal."