The Pyrotechnic Ice-Cream Parades of the Nobel Prize Banquet
Once, there was even an official ice cream.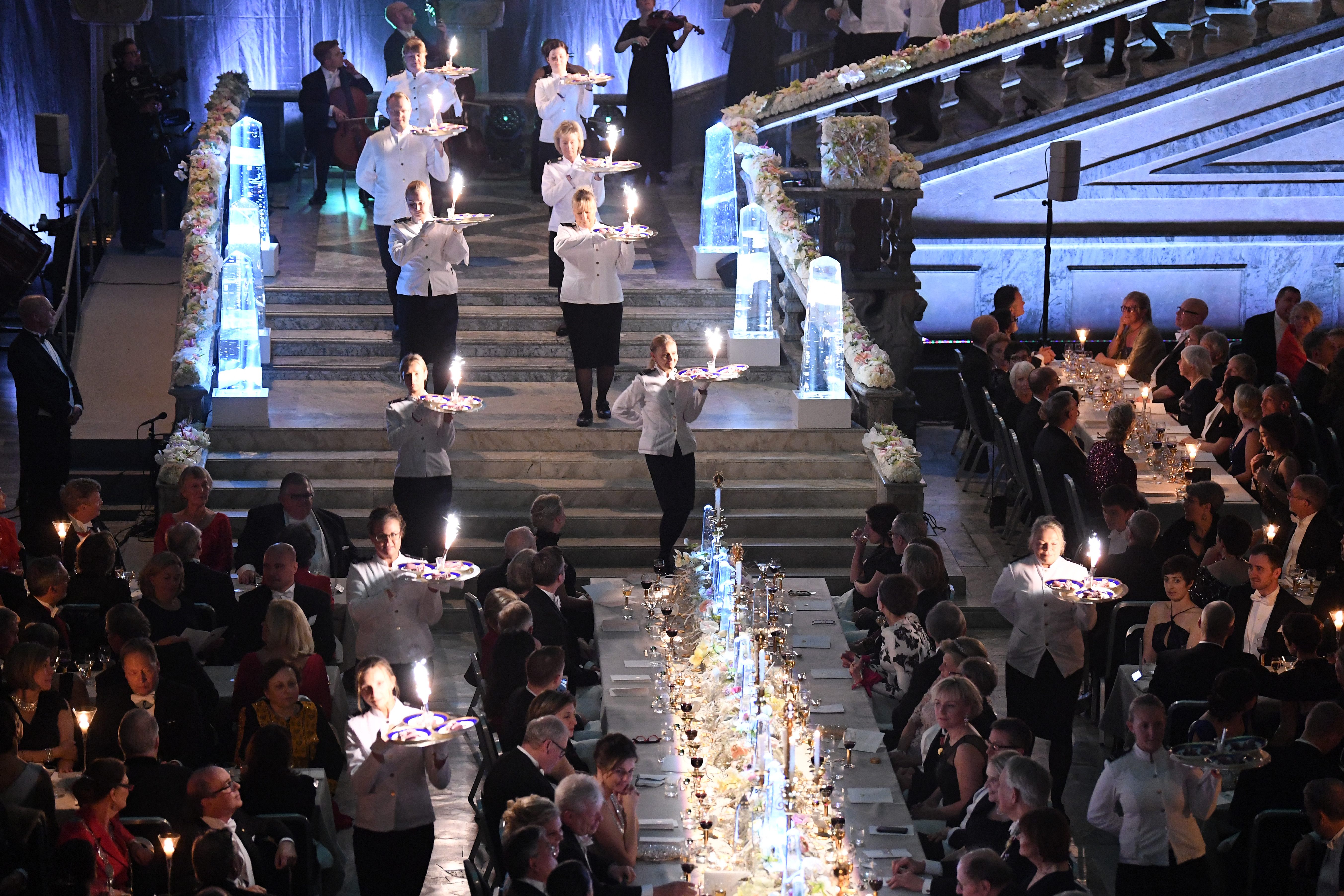 Each year on December 1o, Nobel laureates gather at Stockholm's City Hall to feast. Receiving a Nobel prize, whether for literature, science, or advances toward world peace, comes with a significant monetary prize, as well as a gold medal bearing the face of Albert Nobel, the explosives tycoon whose will established the awards. But the Nobel banquet, which has been described as "the greatest dinner party on earth," is its own reward. You might assume that the highlight is the laureates receiving their prizes. But the dessert course is equally climactic: It's presented with grand sparklers and a parade. For decades, it featured official Nobel ice cream, too.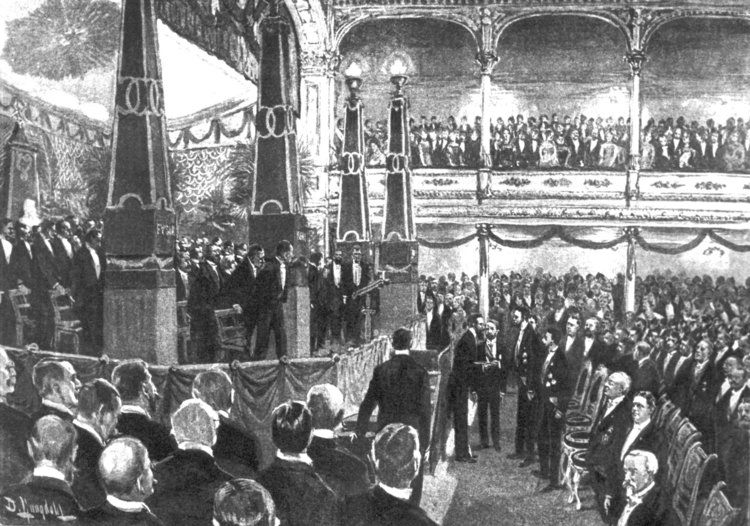 Nobel banquets have been held since 1901, and each year, the menu is exquisite. That's to be expected: Some of the world's most lauded people, not to mention Swedish royalty and dignitaries, are in attendance. In the first few years, the food was mostly French-style, the cuisine of the elite. Only later in the century did Swedish dishes and ingredients take center stage, with filet of sole being replaced by filet of reindeer. But until recently, there was one constant: For dessert, dozens of waiters descended the grand staircase with trays of Nobel ice cream and sparklers, a fitting accompaniment to the Nobel Prize's explosive origins.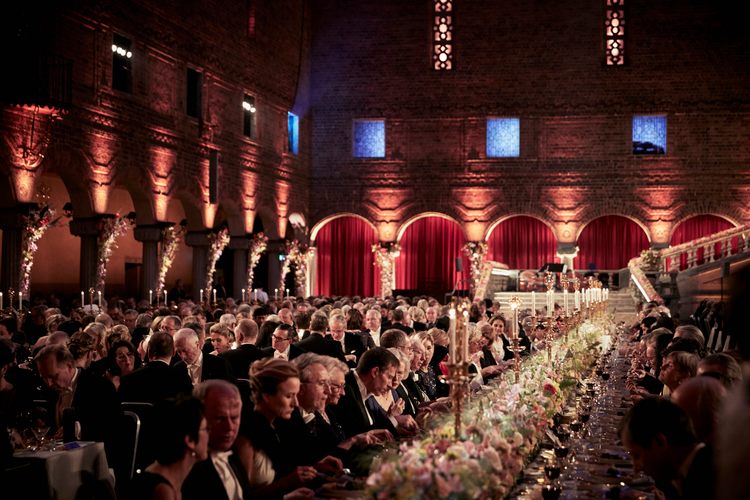 The ice cream did vary from parade to parade. But starting in the 1970s, an ice cream bombe became standard (another strangely appropriate choice considering Albert Nobel's career). This Nobel ice cream typically entailed layers of ice cream and fruit sorbet, decorated with spun sugar and an edible "N" for Nobel, and it was served every year at banquets until the early 2000s. Though the flavors could vary, from raspberry and vanilla to kiwi and passionfruit, Nobel ice cream became a tradition. One documenter of the Nobel banquets called changing the dessert "unthinkable." But change it did.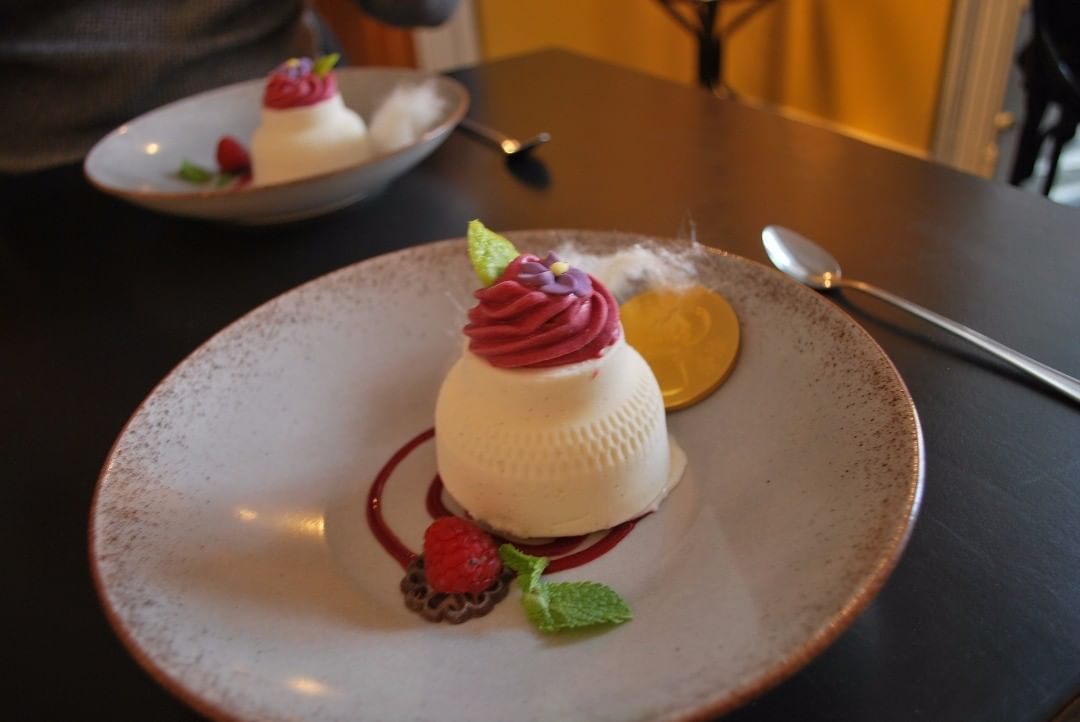 After 1998, chefs tapped to make the Nobel meals were allowed to eschew tradition. According to Nobel Foundation representative Jonna Petterson, this "let a pastry chef create a new dessert for each year with a modern touch." Since then, Nobel diners have enjoyed their coffee and special Nobel tea blend with ice cream-less desserts such as "Chocolate silhouette with nougat and sea buckthorn explosion." Thankfully, the pyrotechnic parade continues to this day.
Though hundreds of guests enjoy the banquet each year, the rest of us can only hungrily watch. Even the menu is kept secret until December 10, supposedly to stop restaurants from throwing their own Nobel banquets on the same day. But below Stockholm's City Hall, the restaurant Stadshuskällaren will sell customers Nobel banquet meals from any year, on any day other than December 10. Or, if you don't have Nobel Prize money to drop on a lavish dinner, stop by the Nobel Museum. There, the Bistro Nobel serves Nobel ice cream: a berry and vanilla bombe, with spun sugar and a cloudberry, accompanied by one tiny, foil-wrapped Nobel medal, made of dark chocolate.
Gastro Obscura covers the world's most wondrous food and drink.
Sign up for our email, delivered twice a week.