Two White Giraffes—A Mom and a Calf—Are Thrilling Wildlife Fans in Kenya
They have a genetic condition called leucism, which makes their coats pale and ghostly.
The Ishaqbini Hirola Conservancy in Garissa County, Kenya, is famous for its rare hirola antelopes: quick, sharp-horned ungulates endemic to the area. Back in early June, though, a resident walking near the conservancy saw something else unusual: a ghostly, tall animal, stepping through the brush.
The villager informed a ranger, who ferried the news to researchers at the nearby Hirola Conservation Program. "We hurriedly headed to the scene as soon as we got the news," one researcher recalled recently, on the Program's blog. "And lo! There, right [in front] of us, was the so hyped 'white giraffe' of Ishaqbini conservancy!" Just seconds later, another surprise was in store. There were not one, but two white giraffes: a mother and a calf.


As the researcher explains, these two giraffes have what is called leucism, a heritable genetic condition that reduces an animal's ability to produce pigment. Unlike albinism, leucism doesn't disrupt pigmentation entirely: affected individuals may display ghostly traces of their normal patterns. That's true of the young giraffe in this video, whose spots remain slightly visible (he looks a bit like he's just rolled around in flour).
Leucism has been noted in many different animal species, from pythons and crocodiles to lions and tigers. Although leucistic giraffes seem to be fairly rare, the wildlife biologist Zoe Muller writes that sightings have been reported as far back as 1938, and again in 1956, 2005, 2011, and 2015. (Muller points out that several of these leucistic giraffes were originally mischaracterized as albinos.)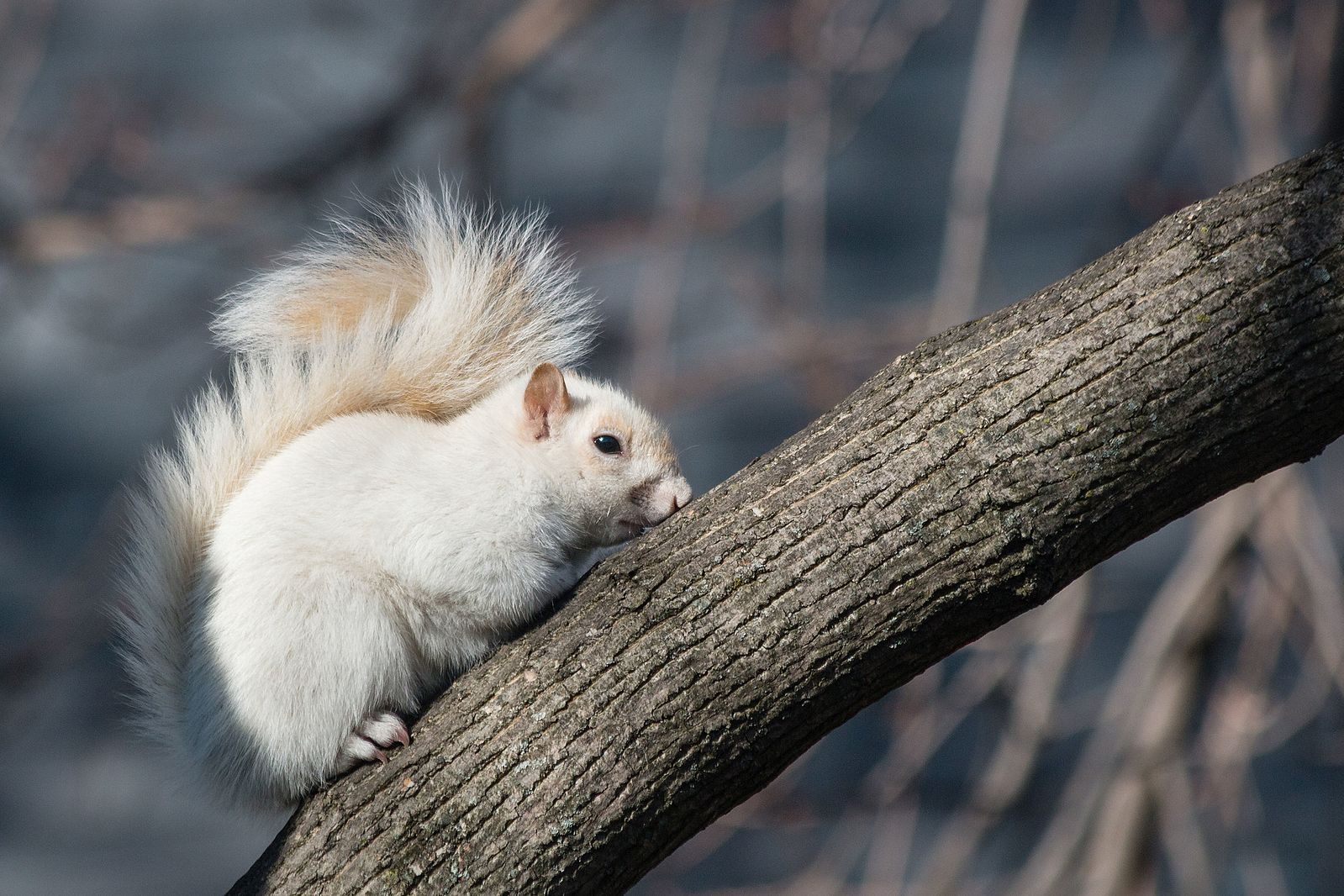 In early 2016, camel herders in Garissa County started spotting another white giraffe, which researchers managed to photograph in April of that year. (It's unclear whether this is the same giraffe as the mother with the calf.)
Since then, the HCP researcher writes, "sightings have become a common occurrence," and community members are keeping their eyes peeled. "'This is new to us,' the researcher quotes a local ranger as saying. 'I remember when I was a kid, we never saw them.'" Now, they have at least two to look out for.
Every day, we track down a fleeting wonder—something amazing that's only happening right now. Have a tip for us? Tell us about it! Send your temporary miracles to cara@atlasobscura.com.