Meet the Folk Art Collector Who Makes Your Eclipse Glasses
John Jerit of American Paper Optics is very into the visionary.
John Jerit may be one of the very few people in America you could describe as "eclipse rich." Jerit's business, American Paper Optics—one of the major American manufacturers of NASA-approved eclipse glasses—booms every time the sun's disk is covered by the moon.
Jerit also happens to be one of the major American collectors of visionary folk art. His sprawling collection of work by "outsider" artists is, in a literal sense, purchased with the help of celestial movements. His collection includes work by hermetic writer and illustrator Henry Darger, the Baptist minister Howard Finster, and the schizophrenic folk artist Martín Ramírez. Jerit began collecting visionary art in the early 2001, after coming across the scholarship of folk art historian Carol Crown, who has written extensively on Southern vernacular art.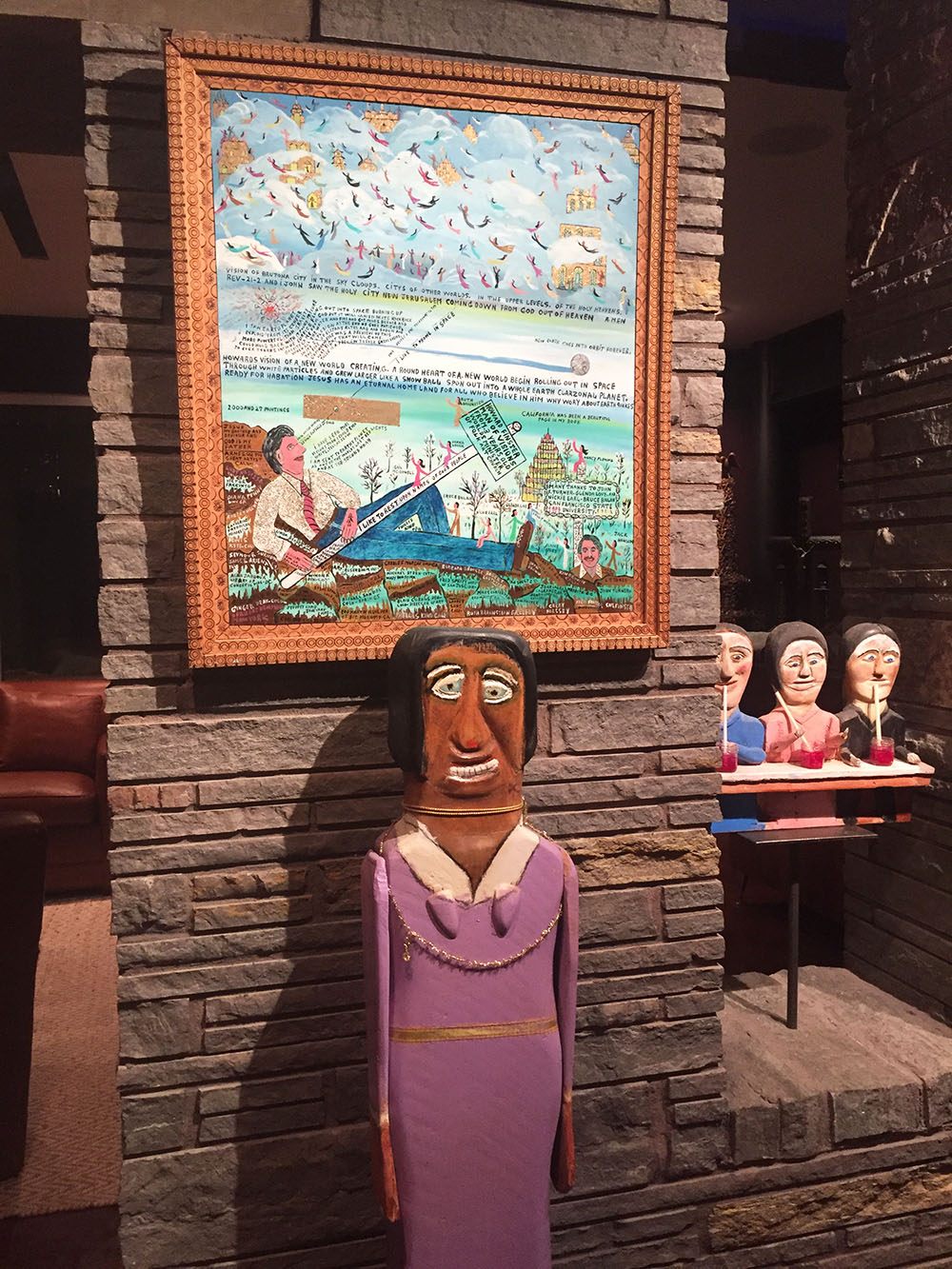 In recent years, both Jerit's art collection and his eclipse glasses business have grown. This summer, American Paper Optics has received upwards of 13,000 orders of eclipse glasses daily, doing $2.7 million of business in a single day. Some of the glasses are themed (for instance, there's a "Bill Nye The Science Guy" edition, as well as a Moonpie-themed collector's set) but most are a simple, utilitarian design. The company's business surged after news broke that other retailers sold unsafe eclipse glasses, and Amazon issued a massive recall.
"It's crazy. It's absolutely gone nuts," says Jerit, whose business-like tone contains notes of a showman's enthusiasm. "We're going to sell 40 million plus glasses. My original goal was 100 million, but I didn't get the big corporate sponsors—Coke, Pepsi, Intel. Ecommerce and retail have been excellent, and I've been blown away by the website and by Amazon resellers."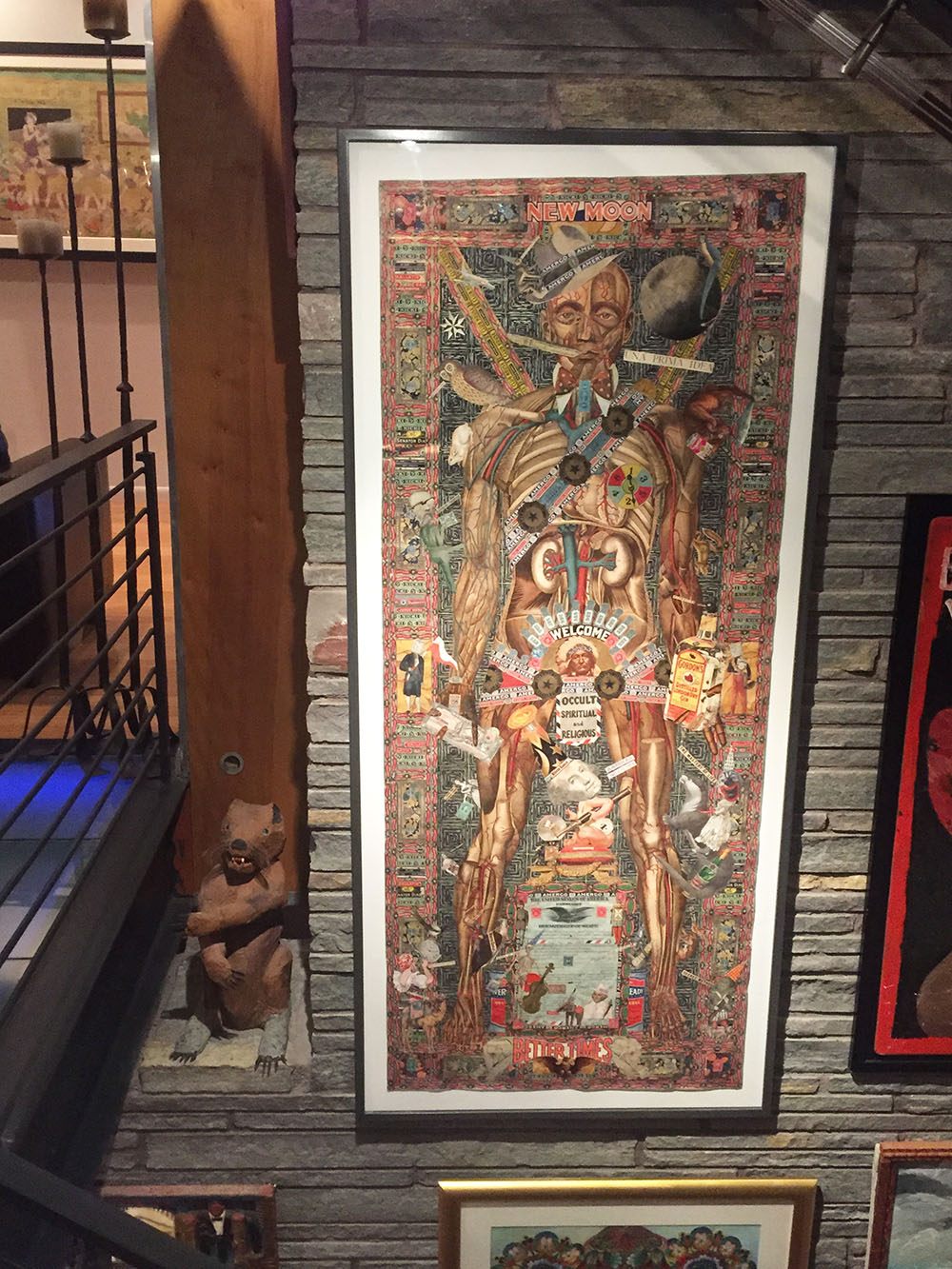 Jerit began manufacturing the eclipse glasses in the early 1990s after being contacted by an astronomer named Roger Tuthill, who had developed a special solar-viewing material and sought a glasses manufacturer. The first eclipse for which he made glasses was the 1991 total eclipse visible from Mexico. (Today, the company uses a paper manufactured by Thousand Oaks Optical, rather than Tuthill's original invention.) Since then, business has been as constant—or, rather, as mercurial—as the moon.
American Paper Optics is located in a nondescript building in the Memphis suburb of Bartlett, Tennessee. The walls of the office are lined with classic posters, limited-edition paper glasses, and spare selections from Jerit's folk art collection. Jerit keeps the rest of the art in his modern house on the banks of the Mississippi River. Intricate works by the French Art Brut painter Augustin Lesage hang near works on paper by Italian veteran-turned-painter Carlos Zinelli. Folk sculpture—cartoonishly whittled versions of American presidents, disembodied wooden busts—occupies every spare nook. A massive work by Ramírez is currently on loan to the Institute for Contemporary Art Los Angeles, who will include it as a part of an exhibition that opens in September.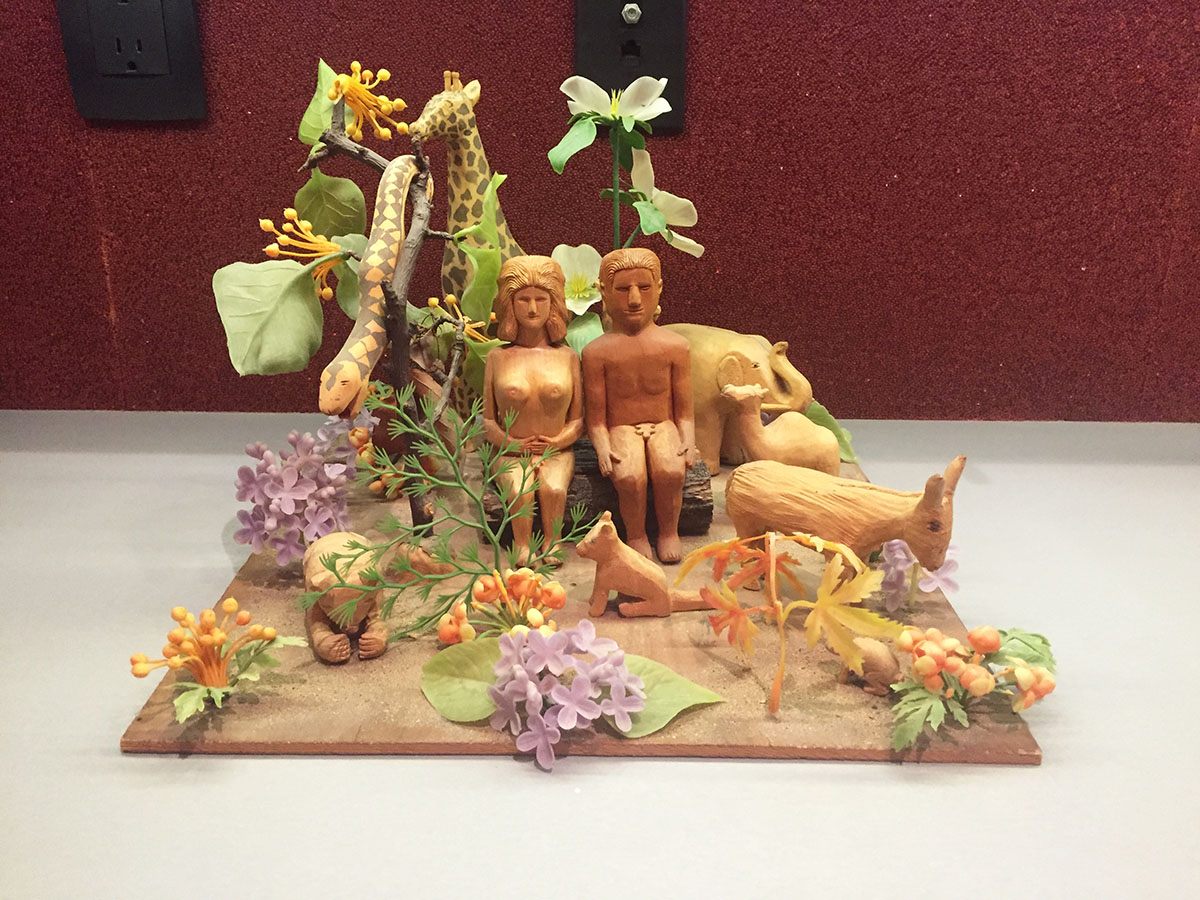 The jewel of Jerit's collection is a large work by Henry Darger, a reclusive hospital custodian who drew narrative scrolls and authored a 15,145-page book called The Story of the Vivian Girls, in What is known as the Realms of the Unreal, of the Glandeco-Angelinian War Storm, Caused by the Child Slave Rebellion. In the work, stiffly drawn children flail while lightning strikes. "It's a pretty tame Darger," says Jerit.
Jerit hopes to acquire more of what he dubs "A+" works of visionary art. But what he can do with his collection depends, at least in part, on the demand for glasses. When not selling eclipse glasses, Jerit sells 3D paper glasses. The market for 3D paper glasses has shrunk since around 2011, when plastic glasses became the standard in movie theaters ("2007-2011 I was 24/7 making glasses from the movie industry," says Jerit). But there's still demand for 3D paper glasses for use in printed promotional materials and books.
Only 94 percent of the August solar eclipse will be visible from Jerit's home in Memphis, so he plans to travel to Nashville or Carbondale, Illinois, depending on traffic. He will watch the eclipse wearing two different pairs of his own glasses—a standard-issue paper pair and a specially made plastic pair. Says Jerit, "I'll probably switch them out. Gotta try the product!"