Women Built London's Waterloo Bridge, But It Took These Photos to Prove It
Uncovering evidence of a long-forgotten history.
For more than half a century, it was just a rumor. As London's river boat pilots passed by Waterloo Bridge ("The Ladies' Bridge," as some of them called it) they'd tell a story about the women who had built the bridge during World War II. But the idea that women had been largely involved in building Waterloo Bridge wasn't included in any official history of the structure, or detailed in any records. During the new bridge's opening ceremony, on December 10, 1945, then-Deputy Prime Minister Herbert Morrison had declared that "the men that built Waterloo Bridge are fortunate men." It wasn't until 2015 that the hard work of these women could be confirmed, by the historian Christine Wall, thanks to a series of photographs she found.
Eight years prior to her discovery, Wall had collaborated with the filmmaker Karen Livesey on a documentary called The Ladies Bridge. It explores the stories of women working on Waterloo Bridge and records first-hand the experiences of a variety of wartime workers who were women. "There was jobs galore. There was absolutely jobs galore. You could go anywhere," recounts one woman in the film.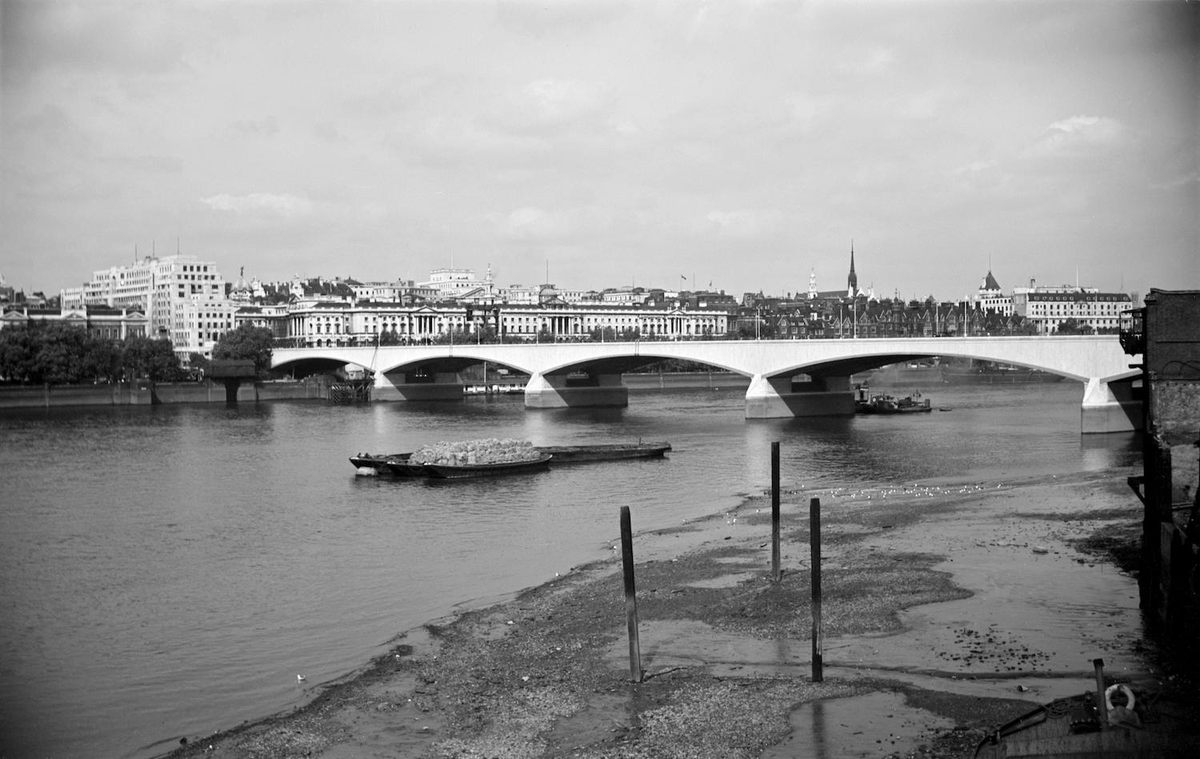 But as Wall notes in the film, despite well-documented accounts of women working in munitions factories, or on the railway, stories of women who worked in construction during the war are quite rare. According to Wall, nearly 25,000 women were working in the British construction industry by 1944. (Some things don't change: she also notes that wartime women construction workers were paid far less money than their male counterparts). Wall did manage to find photographs in the Imperial War Museum's archive of women construction workers during the war —but nothing relating to the bridge.
Rebuilding Waterloo Bridge was a crucial project. The first Waterloo Bridge opened in 1817, but in 1923, London County Council realized the bridge had structural problems and, two years later, added a temporary framework. Eventually, the government decided it was best to tear the whole thing down and replace it, a process that began in 1934. By the time war broke out in 1939, 500 men were reportedly working on the bridge; by 1941, that number had dropped to 50. And so, as with other wartime labor shortages, the contractor, Peter Lind & Company, drafted in women to do the work. According to the U.K.-based Women's Engineering Society, around 350 women worked on Waterloo Bridge.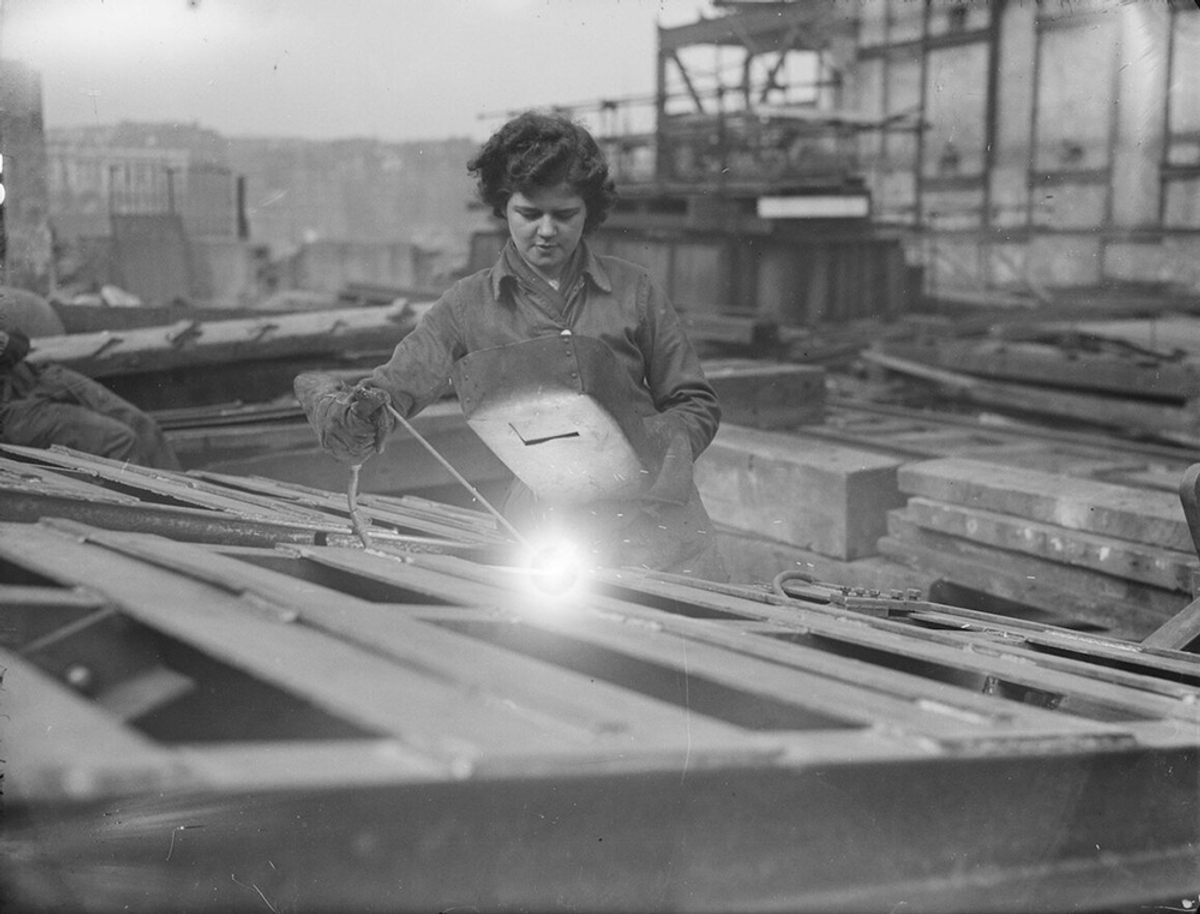 Peter Lind & Company was liquidated in the 1980s, and the firm's employment records have long since vanished. But Betty Lind Jaeger, the daughter of Peter Lind, did emerge during Wall's research. In the documentary, she recounts visiting the bridge and seeing women construction workers. Still, Wall needed irrefutable evidence.
And in 2015, she finally found it, while searching online in the National Science & Media Museum archives. It was a series of photographs, taken in 1944 by a photographer for The Daily Herald newspaper, that show women welders at work on Waterloo Bridge. Because of Wall's discovery, Historic England, the British government's official historic preservation body, finally incorporated this history into its record of the bridge as a heritage site.