The Mysterious Disappearance of 7 Black Cats From a Pair of English Villages
Coincidence? Observational bias? Or something more sinister?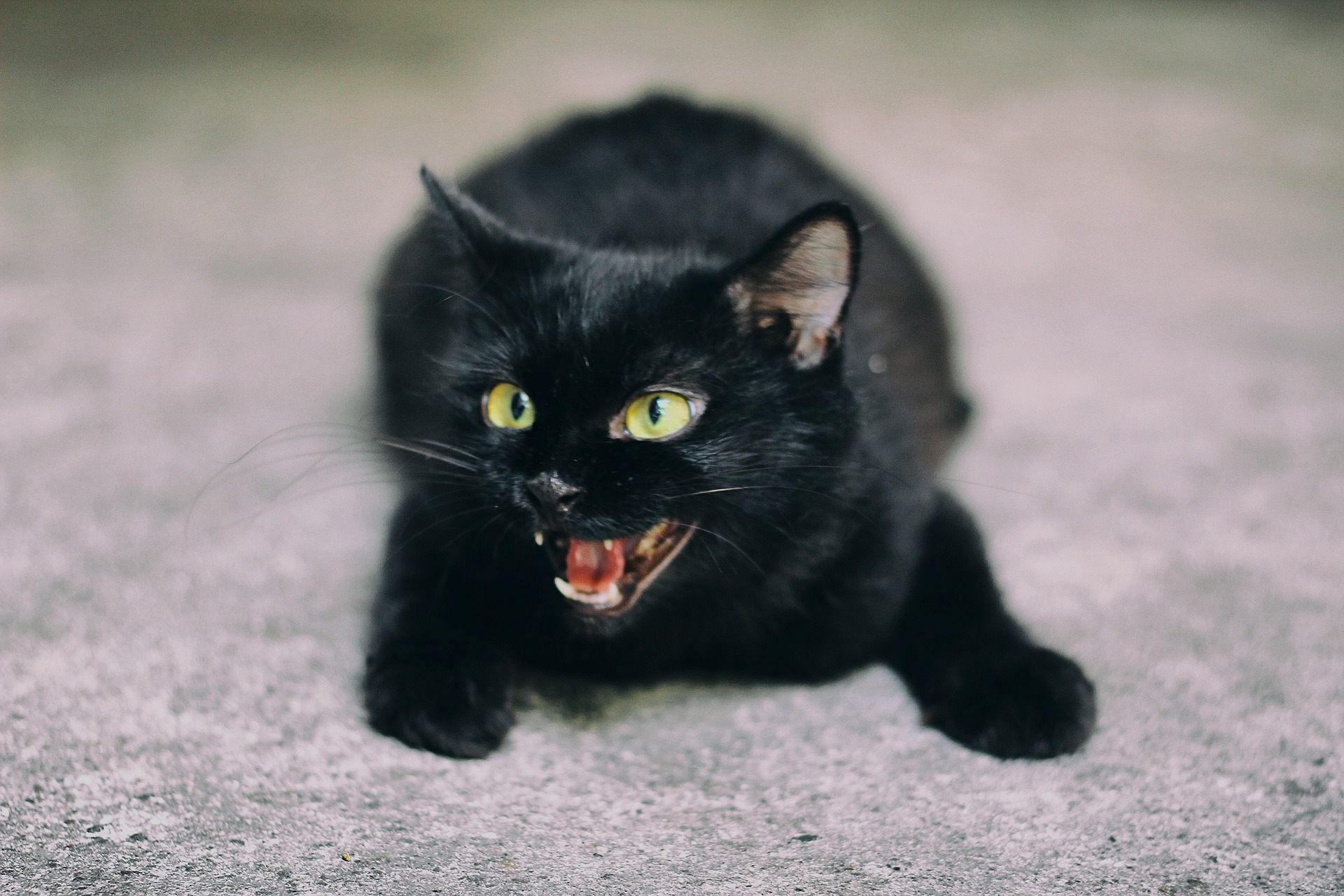 Sure, some horror films begin in gloomy castles or moody forests, but more of them seem to start ordinary little places, where everything seems serene—all the better to scare you with. In Croft-on-Tees and Dalton-on-Tees, two picturesque neighboring hamlets in North Yorkshire, England, everything seemed fine. Pretty bridges and churches carried on being pretty, leafy neighborhoods continued to leaf—until the sudden, unexplained disappearance of seven black cats, reports The Telegraph. Not seven cats—seven black cats. A couple have returned, most have not. Some spooked villagers are beginning to wonder whether there's something sinister afoot.
It all began in August, when two black cats, brothers Austin and Arthur, disappeared within weeks of one another. Just a week later, their neighbor's black cat, Tom, had also slipped into the night. A farmer down the road, who has several other cats, was mystified when her two black cats vanished, before reappearing a few days later. They did not appear to have been injured, she told The Telegraph, but she was in the dark on where they had been. Two other black cats are reportedly still unaccounted for. Many of the cats are microchipped, and none of them are known to roam far afield. Police are investigating.
"We've come to the inevitable conclusion that someone is taking the cats and we're trying to imagine why," Harriet Boyd, Arthur and Austin's owner, said. "I have been thinking in terms of witchcraft or perhaps the closeness to Halloween. It's a disturbing thought but it's still there." In the past, animal rescue groups in Italy have claimed that tens of thousands of black cats are killed each year by superstitious people concerned about their luck. But in Britain, black cats are generally thought to be lucky, though they retain some tenuous link with the occult. Halloween is still weeks away, so there's plenty of time for the missing felines to make their way home—or for more to go missing.