What We'll Do
This course has already started! However, you can still join if you'd like to (and we hope you will!). Students enrolling after the course start date and time will have access to a recording of the first session (which will be emailed to participants within 72 hours) as well as the option to attend remaining sessions live. Please select the "Join Late" ticket type to enroll after the course has begun.
In this five-part lecture series, take a spin through recent art history and learn how to decode art across mediums and genres.
Course Description
Art criticism can feel inaccessible and elusive; even just talking about a painting might feel daunting. In this course led by visual artist and lecturer Regina Mamou, we're going to slide back the gallery cordons and learn the language of art—decoding works across time, mediums, and genres. First, we'll tackle what the category of art even means, and how people tend to go about critiquing it, learning about critical, active looking and building a baseline for our future conversations. Then, we'll step back a few centuries and begin practicing our skills on 19th, 20th, and 21st century works, with an emphasis on international artwork highlighting non-Western and underrepresented artists. We'll break down concepts, explore relevant history, and expand our vocabulary through group discussions and games. During our final session, students will have the opportunity discuss a piece of art of their choosing. By the end of our time together, you'll have an enriched understanding of recent art history, the confidence to talk about works, and even some strategies for speaking to an audience.
Syllabus at a Glance
This course includes five total sessions, each lasting for 1.5 hours on five consecutive Thursdays beginning February 24.
Session 1 (Thursday, 2/24, 7–8:30 PM ET)| What is art?: Setting the stage for future sessions
Session 2 (Thursday, 3/3, 7–8:30 PM ET)| 19th-Century Artwork
Session 3 (Thursday, 3/10, 7–8:30 PM ET)| 20th-Century Artwork
Session 4 (Thursday, 3/17, 7–8:30 PM ET)| 21st-Century Artwork
Session 5 (Thursday, 3/24, 7–8:30 PM ET)| Class Presentations: Talking About Art With Each Other
Between Sessions
Students will be encouraged to attend a museum and/or gallery exhibition in their area once a week. This could include looking at permanent collections, as well as contemporary and conceptual projects. If any questions arise while students are out on their own, these can be addressed during class. Students will also be given access to short readings and videos related to course material to review on their own. In addition, part-way through the course, students will be asked to select one artwork to present during the final session. The final session will be dedicated entirely to student presentations; students will have 3–5 minutes to present to the class and practice talking about art in front of the group. 
Course Materials
Students who wish to do outside reading will be provided with an optional book list. Students will also be encouraged to take frequent field trips throughout the duration of this course; Independent trips to museums will cost the price of an admission ticket depending on the area they live in and the discounts they are eligible to receive. This could range from $0–$25/per week. However, students can determine which location they would like to visit. They could also decide if they would like to purchase a membership to their preferred museum for subsequent discounts. The majority of galleries are free to attend.
Pricing Options
This course is available at three ticket prices, with a limited number of no-pay spots for students who could not otherwise participate. This tiered pricing model is designed to increase access for a wider range of students as well as to support our instructors. To learn more about our pricing model, please visit our FAQ page. 
Atlas Obscura Online Courses
Atlas Obscura Courses offer opportunities for participants to emerge with new skills, knowledge, connections, and perspectives through multi-session classes designed and taught by expert instructors. To learn more about our current course offerings, please visit www.atlasobscura.com/online-courses. For answers to commonly asked questions, check out our FAQ page here.
Founded in 2009, Atlas Obscura created the definitive community-driven guide to incredible places across the planet and is now an award-winning company that shares the world's hidden wonders in person and online.
Where We'll Be
Once registered, you'll receive a confirmation email from Eventbrite that will provide access to each class meeting. Please save the confirmation email as you'll use it to access all sessions of your course via Zoom.
About Your Instructor
Regina Mamou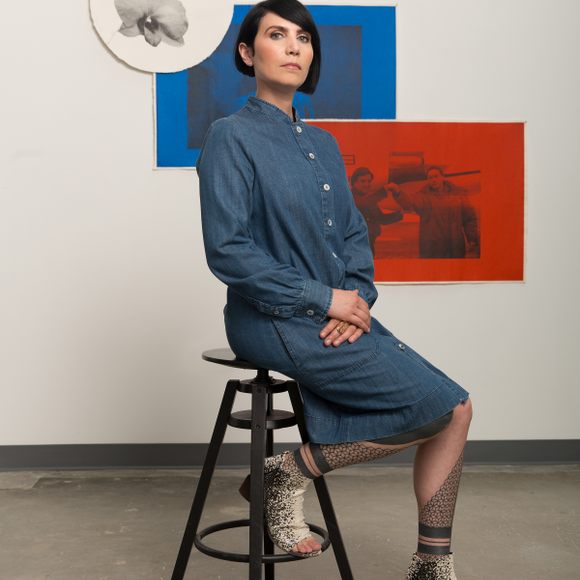 Regina Mamou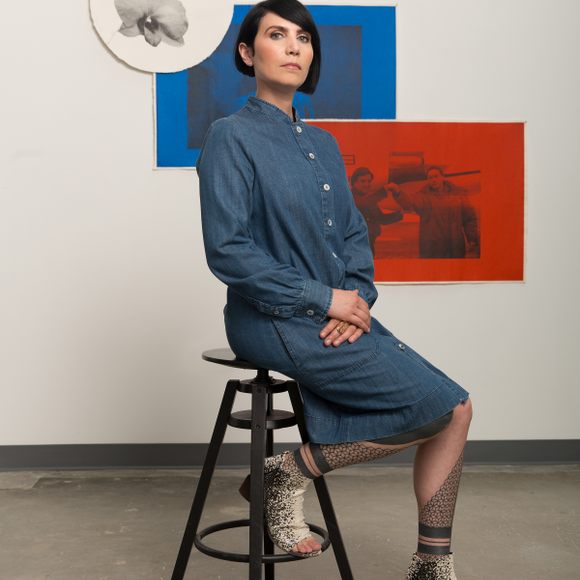 Regina Mamou is a Los Angeles-based visual artist and art lecturer with a specialization in photography and contemporary art. She holds an MFA from the School of the Art Institute of Chicago, a BFA from the Rhode Island School of Design, and is the recipient of a Fulbright fellowship to Jordan. Regina is a first-generation Iraqi American and a third-generation Polish American. Her background has informed much of her artwork. She is currently the first artist-in-residence at The Wende Museum of the Cold War (Los Angeles, California), where she is working on a project about the relationship between the Middle East and the Soviet Union. Regina has been an art educator and lecturer since 2006. She started her work in museum education at The Art Institute of Chicago, lecturing on a wide variety of art topics and special exhibitions. She also held the role of study leader, a position where she was responsible for extensive research in the arts for The Art Institute of Chicago's travel programs to Cuba, Morocco, and Poland. In 2014, Regina joined the team of Art Muse Los Angeles, where she currently works. Art Muse LA is a community of art historians, artists, and educators who offer virtual and in-person tours in museums and galleries throughout the area.
Image Credits:
Kamisaka Sekka. Flowers of a Hundred Worlds: Swirling Snow, 1909–1910. Color woodcut with gold and silver. 11 3/4 x 8 11/16 in. (Collection of the Cleveland Museum of Art, Cleveland, OH.)
Viola Canady. Cathedral Window, 1992. Quilt, 28 1/2 x 24 1/2 in. (Collection of the Anacostia Museum, Smithsonian Institution, Washington, DC.)
Anna Atkins. Spiraea Aruncus (Tyrol), 1851–1854. Cyanotype, 13 13/16 x 9 11/16 in. (Collection of the Metropolitan Museum of Art, New York, NY.)
Alexej von Jawlensky. Red Path, St. Prex, 1915. Oil on paper on cardboard, 10 3/4 x 14 1/4 in. (Collection of the National Gallery of Art, Washington, DC.)
Nellie Two Bear Gates. Suitcase, 1880–1910. Beads, hide, metal, oilcloth, thread, 12 1/2 x 17 11/16 x 10 1/4 in. (Collection of Minneapolis Institute of Art, Minneapolis, MN.)
Bear's Heart. Book of Drawings (detail), c. 1876. Pencil, ink, crayon. 8 5/8 x 11 1/4 in. (Collection of Minneapolis Institute of Art, Minneapolis, MN.)
What Else You Should Know
This lecture series is designed so students can participate live or watch a recording of each session, after it airs, at a time that is convenient for them. Sessions will take place live over Zoom, with dedicated Q&A segments for students to ask questions via video or chat. Within 72 hours after each session meets, students will receive access to a recording of the live session, which they can watch for up to two weeks after the course concludes.
Instructors may use Google Classroom to communicate with students outside of class. While students aren't required to use Google Classroom, instructors may use this platform to post resources, discussion questions, or assignments. This platform also offers a space for students to connect with one another about course material between sessions.
We provide closed captioning for all of our courses and can share transcripts upon request. Please reach out to us at experiences@atlasobscura.com if you have any questions, requests, or accessibility needs.