What We'll Do
This course has already started! However, you can still join if you'd like to (and we hope you will!). Students enrolling after the course start date and time will have access to a recording of the first session (which will be emailed to participants within 72 hours) as well as the option to attend remaining sessions live. Please select the "Join Late" ticket type to enroll after the course has begun.
In this three-part lecture series, explore the life of birds beyond the pages of a field guide and develop skills to identify and understand the feathered friends around you.
Course Description
As spring dawns, many species of migratory birds are preparing for their long journey across the sky. The indigo bunting will fly by night, looking to the stars to find its way. Even the tiny hummingbird will be flitting its way north. And if we're lucky—and know where to look—we might get to witness some of this spectacular activity as our feathered friends begin a new chapter of their lives. 
In this introductory birding course with Annie Novak, we'll cover the basics of bird identification from field marks to flight calls, gaining skills you can take out into the field wherever you live. You'll pick up techniques and tools to recognize birds, and learn more about their movement, migration patterns, and lifecycle. By the end of our time together, you'll not only be able to identify species you spot around your neighborhood, but also a deeper appreciation of the species of winged wildlife with whom we share our trees, ponds, grass, and skies each day.
This course is open to naturalists and birders of all levels; no prior experience is required.
Syllabus at a Glance
This course includes three total sessions, each lasting for 1.5 hours on three Thursdays beginning May 11.
Session 1 (Thursday, 5/11, 6:30–8:00 PM ET) | How to Be a Good Observer: The basics of bird ID
In this session, we'll cover bird families, how to use a field guide, and observation practices like flight patterns and song basics. We'll look at classic and contemporary tools for bird observation, from binoculars to weather radar.
-week off-
Session 2 (Thursday, 5/25, 6:30–8:00 PM ET) | Right Bird, Right Place: Finding birdy landscapes
This session offers an introduction to landscape ecology. We'll review bird lifecycles and look at using migration to clue us in to when to start searching the skies for our feathered friends. We'll use eBird to find "birdy" locations locally and afield, and think through the nuts and bolts of planning a trip with birding in mind.
Session 3 (Thursday, 6/1, 6:30–8:00 PM ET) | Beyond the Binoculars: Building better understandings of birds
Drawing on species-specific examples, we'll explore a bird's sensory experience of the world and its implications for observable behaviors—as well as our stewardship of the landscape. 
Between Sessions
Outside of class, in addition to time in the field, students may find it helpful to explore and familiarize themselves with online resources and field guides that help with birding (as listed below). Binoculars, "scopes" (telescopes used for birding), and camera may also be useful, but are not required.
Course Materials
There are no required materials for this course. However, those who wish to begin birding on their own may find these resources useful:
(For the United States, Canada, and parts of Central/South America for migratory species) The Sibley Guides (and app): https://www.sibleyguides.com/
(For Europe and parts of the Middle East and Africa for migratory species) The Collins Field Guide (and app): https://harpercollins.co.uk/products/collins-bird-guide-lars-svenssonkillian-mullarneydan-zetterstrom?variant=39706862747726 
Ebird: https://ebird.org/home
Merlin Bird ID: https://merlin.allaboutbirds.org/ 
Pricing Options
This course is available at three ticket prices. This tiered pricing model is designed to increase access for a wider range of students as well as to support our instructors. In addition to tiered tickets, we offer a limited number of no-pay spots for students who would not otherwise be able to take this course. No-pay spots are selected via a randomized drawing two weeks before each section begins. For more information and to apply for a no-pay spot, please click here. To learn more about our pricing model and randomized selection process for no-pay spots, please visit our FAQ page.
Community Guidelines for Students
Please take a moment to review our community guidelines for students, which aim to share our classroom ethos and help set the stage for the best possible learning experience.
Atlas Obscura Online Courses
Atlas Obscura Courses offer opportunities for participants to emerge with new skills, knowledge, connections, and perspectives through multi-session classes designed and taught by expert instructors. To learn more about our current course offerings, please visit www.atlasobscura.com/online-courses. For answers to commonly asked questions, check out our FAQ page here.
Founded in 2009, Atlas Obscura created the definitive community-driven guide to incredible places across the planet and is now an award-winning company that shares the world's hidden wonders in person and online.
Where We'll Be
Once registered, you'll receive a confirmation email from Eventbrite that will provide access to each class meeting. Please save the confirmation email as you'll use it to access all sessions of your course via Zoom.
About Your Instructor
Annie Novak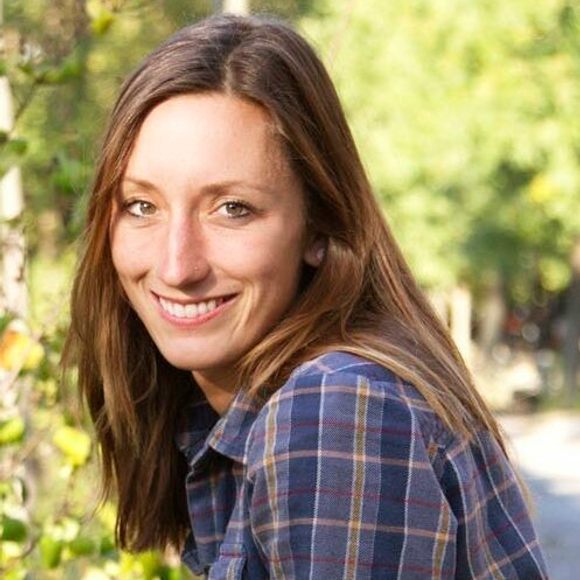 Annie Novak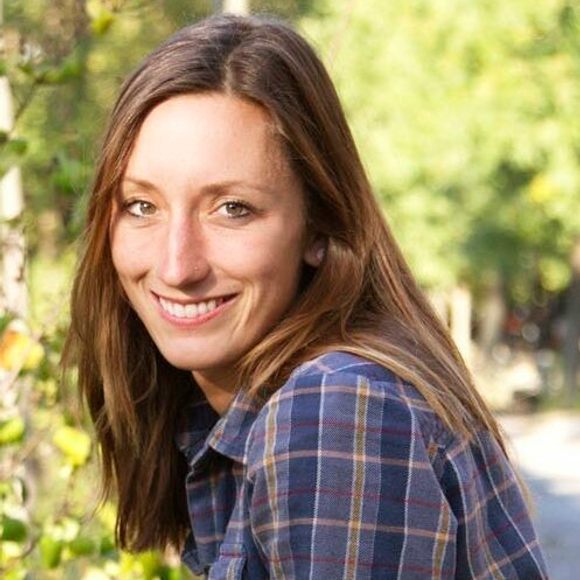 Annie Novak is the founder and director of Growing Chefs, field-to-fork food education program; the Manager of the Edible Academy at the New York Botanical Garden, and co-founder and farmer of Eagle Street Rooftop Farm in Greenpoint, Brooklyn in partnership with Goode Green and Broadway Stages. She is the author of The Rooftop Growing Guide: How to Transform Your Roof into a Garden or Farm, published by Ten Speed Press. 
What Else You Should Know
This lecture series is designed so students can participate live or watch a recording of each session, after it airs, at a time that is convenient for them. Sessions will take place live over Zoom, with dedicated Q&A segments for students to ask questions via video or chat. Within 72 hours after each session meets, students will receive access to a recording of the live session, which they can watch for up to two weeks after the course concludes.
Instructors may use Google Classroom to communicate with students outside of class. While students aren't required to use Google Classroom, instructors may use this platform to post resources, discussion questions, or assignments. This platform also offers a space for students to connect with one another about course material between sessions.
We provide closed captioning for all of our courses and can share transcripts upon request. Please reach out to us at experiences@atlasobscura.com if you have any questions, requests, or accessibility needs.