What We'll Do
In this four-part seminar, get to know the distinct flavor profiles of different insects and learn how to incorporate them into a number of dishes and cuisines. 
Course Description
Insects have increasingly been making headlines as a sustainable food of the future, but they've been enjoyed by billions of people across the globe for a long, long time. In this hands-on cooking workshop led by edible insect expert Chef Joseph Yoon of Brooklyn Bugs, you'll explore the culinary role of insects in a variety of cuisines and dishes. We'll dive into why we should eat insects as well as how to take advantage of their distinct flavors and textures in the kitchen. After an introductory tasting, you'll get the chance to try your hand at crafting several insect-studded, multi-course meals before adding your own creative flair, designing a dish of your own. During our final session, we'll gather virtually for a potluck to chat and share our entomological creations with one another. By the end of our time together, you'll have a deeper understanding of the role insects can play in the food industry and in your own kitchen. You'll also have access to recipes and resources so you can continue to cook delicious, insect-based dishes long after the course concludes.
This course is open to chefs and home cooks of all levels, though some prior cooking experience is recommended. It can also serve as an appropriate next step for those who took Joseph's previous courses and are looking to expand their repertoire of insect-based dishes. 
Gastro Obscura Courses: delving deep into the world's culinary curiosities with expert instructors.
Syllabus at a Glance
This course includes four total sessions, with the first three sessions lasting for 1.5 hours and wrapping up with a final, 1-hour session.
Session 1 (Tuesday, 4/5/2022, 7–8:30 PM ET)| An Edible Insects Introduction & Tasting: Background, flavor profiles, and functionality
Session 2 (Tuesday, 4/12/ 2022, 7–8:30 PM ET)| The Next Instar: Making our first meal
Session 3 (Tuesday, 4/19/ 2022, 7–8:30 PM ET)| Metamorphosis: Preparing your menu
Session 4 (Tuesday, 4/26/ 2022, 7–8:00 PM ET)| The Bug Out: Virtual potluck, Q&A, and class discussion
Between Sessions
Outside of class, students will be provided with optional articles and videos featuring Chef Joseph Yoon, offering opportunities to go deeper on topics touched on in class. While these aren't required, there will be time at the beginning of each class to discuss the materials and answer any related questions. Students will be encouraged to prepare a dish of their own between the third and final session, which they can share with the class (either live or via a photo of their creation) during a virtual potluck. 
Materials
In order to participate live in this course, students should purchase all edible insects prior to the start of the class, either by buying a special $50 bug kit which will include all insect products used in class at a discounted price, or by sourcing them independently online. You can find the kit here; please select "Chef's Sample Set" from the dropdown menu.  
Students should also plan to purchase other basic ingredients that can be found at most grocery stores prior to sessions two and three; menu details and ingredients will be sent out in advance of class. They should also have access to a clear working space, a good knife, a cutting board, pots, pans, and basic kitchen utensils. 
Pricing Options
In addition to full-price tickets, a limited number of no-pay spots are available for this course. Please note that these tickets are reserved for those who would not otherwise be able to take this course and who expect to attend all sessions. No-pay spots are distributed via a randomized drawing two weeks before each course begins. For more information and to apply for a no-pay spot, please click here. To learn more about our pricing model and randomized selection process for no-pay spots, please visit our FAQ page. 
Community Guidelines for Students
Please take a moment to review our community guidelines for students, which aim to share our classroom ethos and help set the stage for the best possible learning experience.
Atlas Obscura Online Courses
Atlas Obscura Courses offer opportunities for participants to emerge with new skills, knowledge, connections, and perspectives through multi-session classes designed and taught by expert instructors. To learn more about our current course offerings, please visit www.atlasobscura.com/online-courses. For answers to commonly asked questions, check out our FAQ page here.
Founded in 2009, Atlas Obscura created the definitive community-driven guide to incredible places across the planet and is now an award-winning company that shares the world's hidden wonders in person and online.
Where We'll Be
Once registered, you'll receive a confirmation email from Eventbrite that will provide access to each class meeting. Please save the confirmation email as you'll use it to access all sessions of your course via Zoom.
About Your Instructor
Joseph Yoon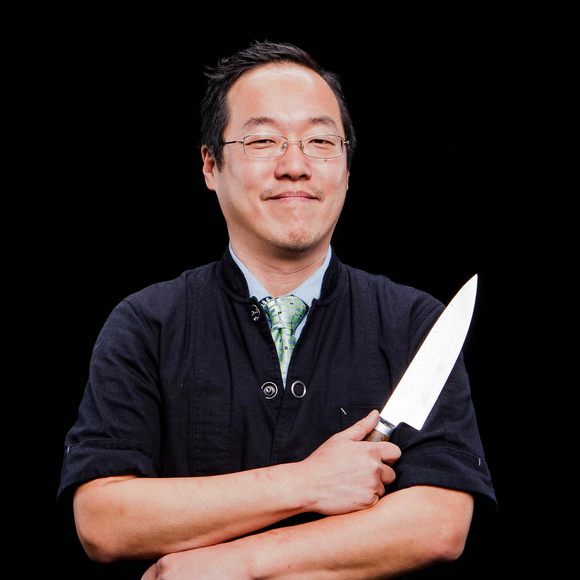 Joseph Yoon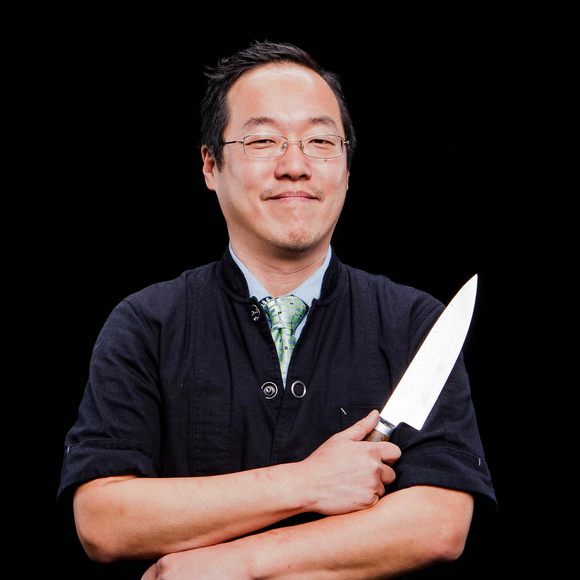 Chef Joseph Yoon founded Brooklyn Bugs in 2017 with the mission to raise awareness and appreciation for edible insects through delicious, creative, and educational programming. Brooklyn Bugs receives grants and funding from universities, museums, and institutions across America, with their outreach and advocacy reaching millions of households through major press and television outlets across the globe. Yoon views his participation in this global food movement as an extension of his commitment to his community. 
What Else You Should Know
This is an interactive, small-group seminar that meets over Zoom. Students may be encouraged to participate in discussions, work on assignments outside of class, and workshop projects with their instructor or classmates. Due to the interactive nature of this course, we strongly recommend students attend as many live sessions as possible. Within 72 hours after each session meets, students will receive access to a recording of the live session, which they can watch for up to two weeks after the course concludes. 
Instructors may use Google Classroom to communicate with students outside of class. While students aren't required to use Google Classroom, instructors may use this platform to post resources, discussion questions, or assignments. This platform also offers a space for students to connect with one another about course material between sessions.
We provide closed captioning for all of our courses and can share transcripts upon request. Please reach out to us at experiences@atlasobscura.com if you have any questions, requests, or accessibility needs.
Group Size
There are 25 spots available on this experience.