The Table as Canvas: Designing a Bizarro Dinner Party With Jen Monroe
4 sessions
$75 per person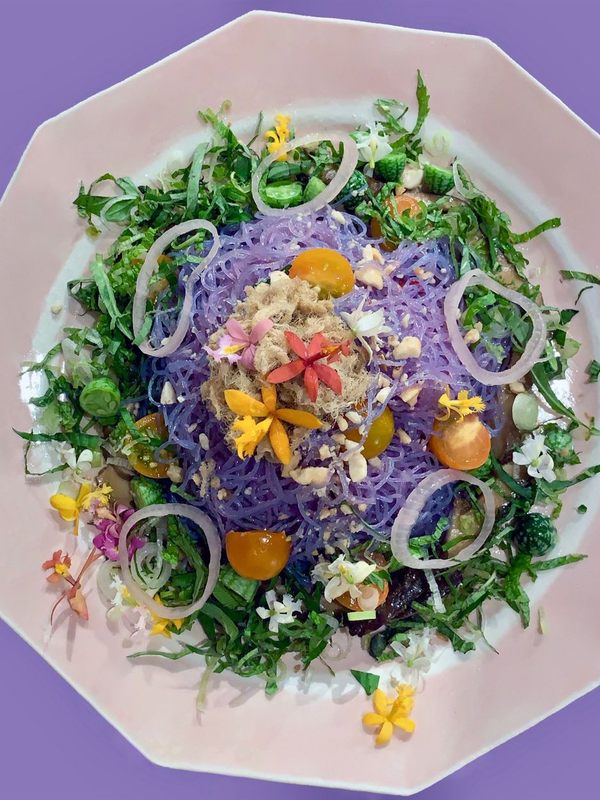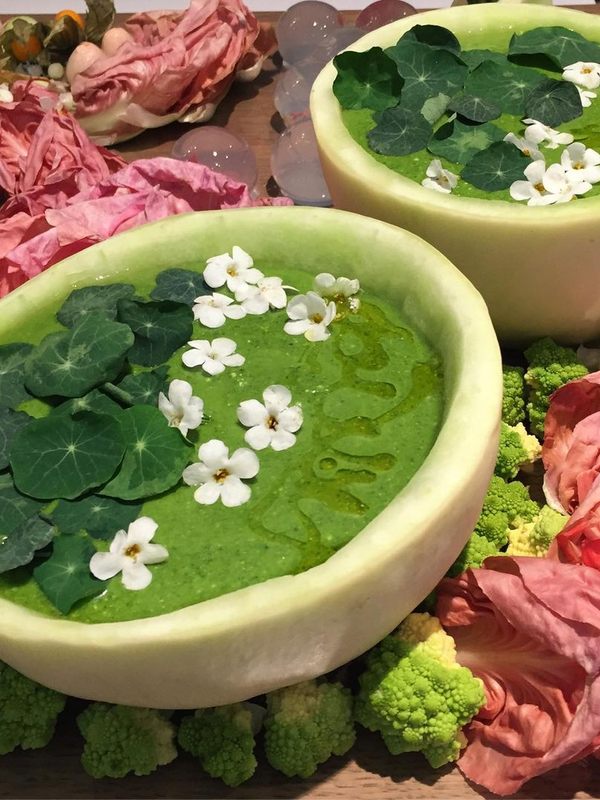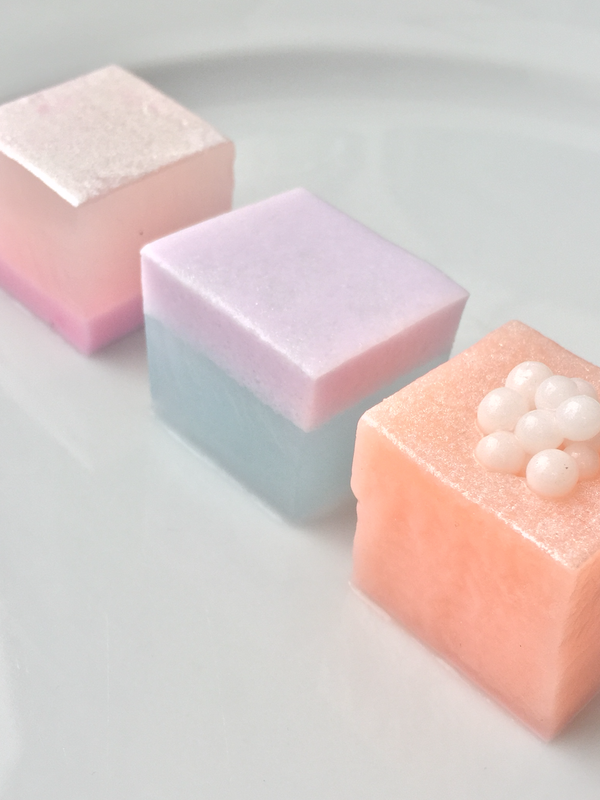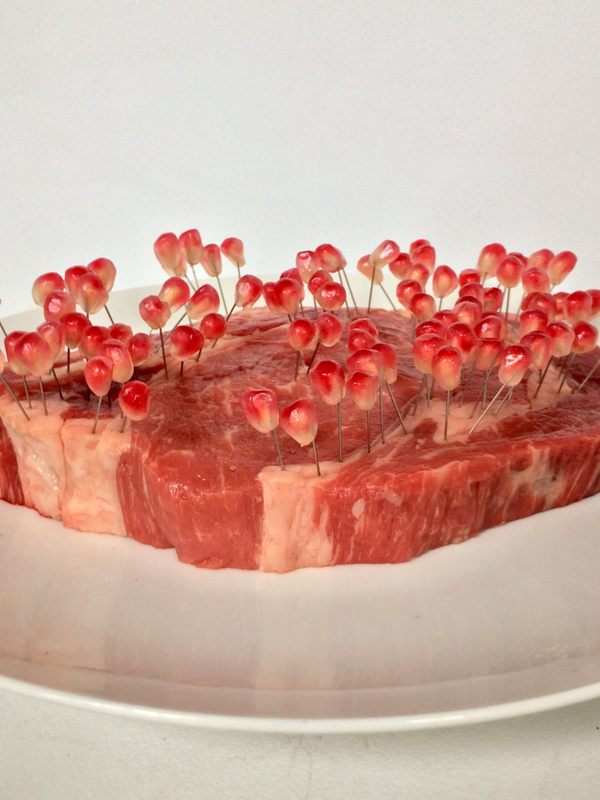 What We'll Do
This course has already started! However, you can still join if you'd like to (and we hope you will!). Students enrolling after the course start date and time will have access to a recording of the first session (which will be emailed to participants within 72 hours) as well as the option to attend remaining sessions live. Please select the "Join Late" ticket type to enroll after the course has begun.
In this four-part lecture series, learn skills and strategies for throwing an out-of-the-ordinary dinner party.
Course Description
Among the best dinner hosts are those who can marry the technical skills of being a chef with an artist's fluidity and flair for adventure. In this four-part course, artist and chef Jen Monroe will guide you through designing a beautiful, bizarre feast fit for a festive gathering, intimate dinner, or whatever eating experience you may be dreaming up. We'll start with the basics, gathering visual and textural inspiration from less conventional, sometimes fictional sources such as books and movies. Then we'll discuss the art of art-directing your own dinner, walking through visual elements, ingredient inspiration, and recipe development, with plenty of opportunity for feedback along the way. By the end of the course, you'll have the blueprints and logistical tools to bring to life your very own whimsical, wondrous dinner.  
This course will focus on the research, design, and production process rather than the specifics of preparing any one dish. No culinary experience is required; we can work with whatever you bring to the table, whether you wish to design a tasting menu for a flight of instant ramen dishes or a ten-course meal in which dishes are continuously piled atop existing plates! You'll be encouraged to lean into your impulses, make them stranger, and most of all, make them your own.
Gastro Obscura Courses: delving deep into the world's culinary curiosities with expert instructors.
Syllabus at a Glance
There are four total sessions included in this purchase, each lasting for 1.5 hours on four consecutive Monday beginning November 20.
Session 1 (Monday, 11/20, 6–7:30 PM ET): Finding Inspiration: Creative planning and brainstorming
Session 2 (Monday, 11/27, 6–7:30 PM ET): Research & Development: Testing, sourcing, firming up your menu
Session 3 (Monday, 12/4, 6–7:30 PM ET): Production & Execution: Bells and whistles
Session 4 (Monday, 12/11, 6–7:30 PM ET): Show & Tell
Between Sessions
Students' individual workloads outside of class will be wholly dependent on their goals for this course, though Jen will provide suggested reading and watching lists and encourage participants to work on planning their meals each week. This might include ingredient shopping, developing and testing recipes, and planning out logistics. 
Course Materials
There are no required materials for this course. We'll spend a lot of time in class discussing sourcing and budgeting, but whether students want to plan a date night for two, take on a 20-person dinner party, or squirrel this information away for an event next year is up to them.  
Pricing Options
This course is available at three ticket prices. This tiered pricing model is designed to increase access for a wider range of students as well as to support our instructors. In addition to tiered tickets, we offer a limited number of no-pay spots for students who would not otherwise be able to take this course. No-pay spots are selected via a randomized drawing two weeks before each section begins. For more information and to apply for a no-pay spot, please click here. To learn more about our pricing model and randomized selection process for no-pay spots, please visit our FAQ page.
Community Guidelines for Students
Please take a moment to review our community guidelines for students, which aim to share our classroom ethos and help set the stage for the best possible learning experience.
Atlas Obscura Online Courses
Atlas Obscura Courses offer opportunities for participants to emerge with new skills, knowledge, connections, and perspectives through multi-session classes designed and taught by expert instructors. To learn more about our current course offerings, please visit www.atlasobscura.com/online-courses. For answers to commonly asked questions, check out our FAQ page here.
Founded in 2009, Atlas Obscura created the definitive community-driven guide to incredible places across the planet and is now an award-winning company that shares the world's hidden wonders in person and online.
Where We'll Be
Once registered, you'll receive a confirmation email from Eventbrite that will provide access to each class meeting. Please save the confirmation email as you'll use it to access all sessions of your course via Zoom.
About Your Instructor
Jen Monroe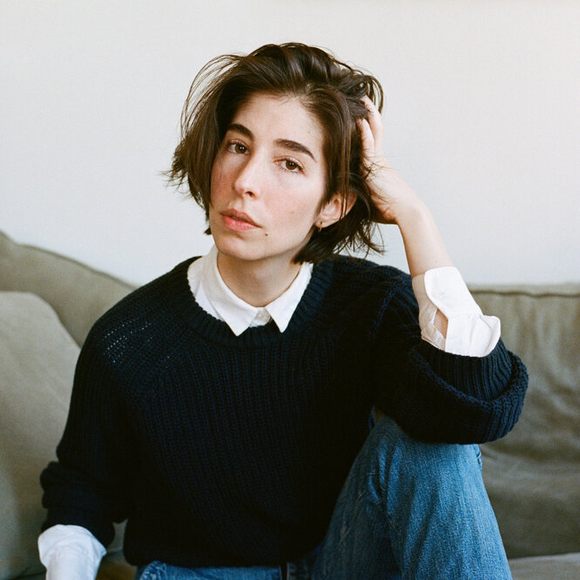 Jen Monroe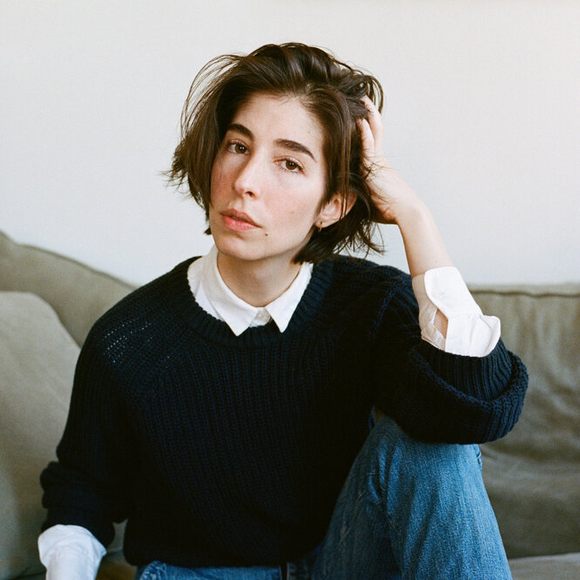 Jen Monroe is a chef and artist whose project, Bad Taste, is committed to exploring new ways of thinking about food and consumption, approaching food as fantasy and as a transportive medium. Past work has included a dinner about the honey bee health crisis, a 100-square-foot edible map of New York City, food installations for fashion week presentations, experimental cotton candy, concept pop-up dinners, a rendering of a futuristic menu in response to climate change, and a series of immersive, monochromatic ten-course "color meals." Her work has been featured in the New York Times, Vogue, and Dazed. You can follow her on Instagram (@badtaste.biz).
Photo credit: Georgia Hilmer
What Else You Should Know
This lecture series is designed so students can participate live or watch a recording of each session, after it airs, at a time that is convenient for them. Sessions will take place live over Zoom, with dedicated Q&A segments for students to ask questions via video or chat. Within 72 hours after each session meets, students will receive access to a recording of the live session, which they can watch for up to two weeks after the course concludes.
Instructors may use Google Classroom to communicate with students outside of class. While students aren't required to use Google Classroom, instructors may use this platform to post resources, discussion questions, or assignments. This platform also offers a space for students to connect with one another about course material between sessions.
We provide closed captioning for all of our courses and can share transcripts upon request. Please reach out to us at experiences@atlasobscura.com if you have any questions, requests, or accessibility needs.