Foods of Turtle Island: Indigenous Dishes of North America With Mariah Gladstone
Tue, Dec 5, 2023
4 sessions
$80 per person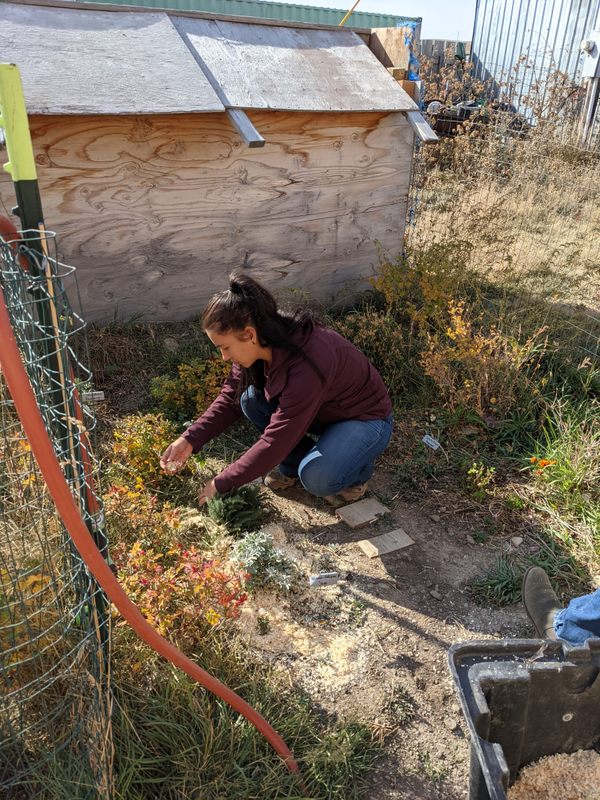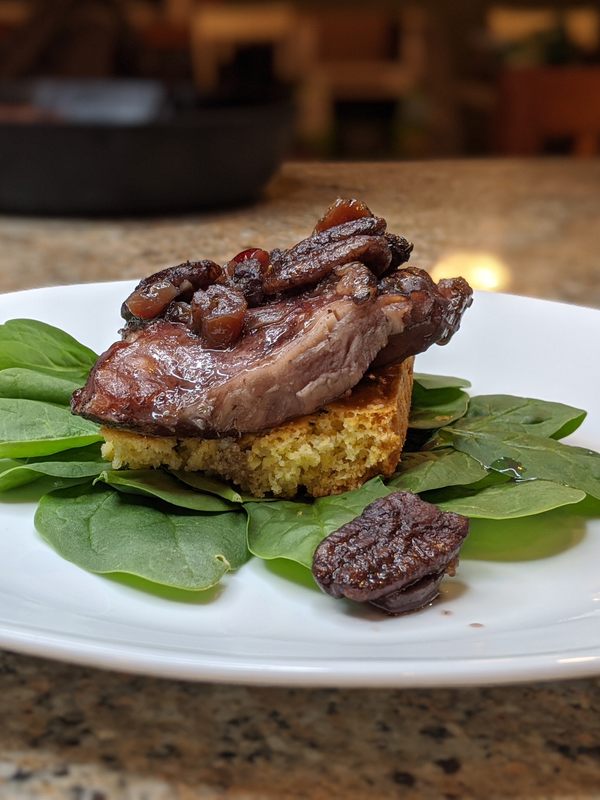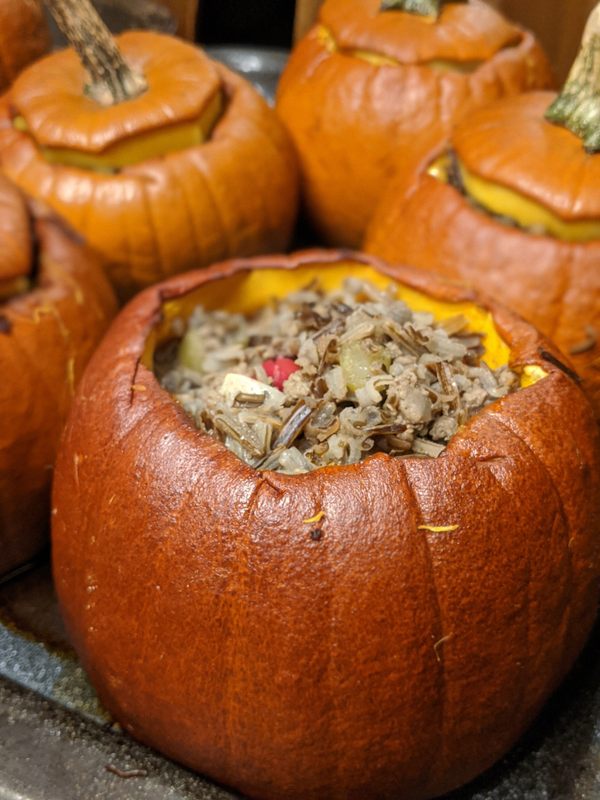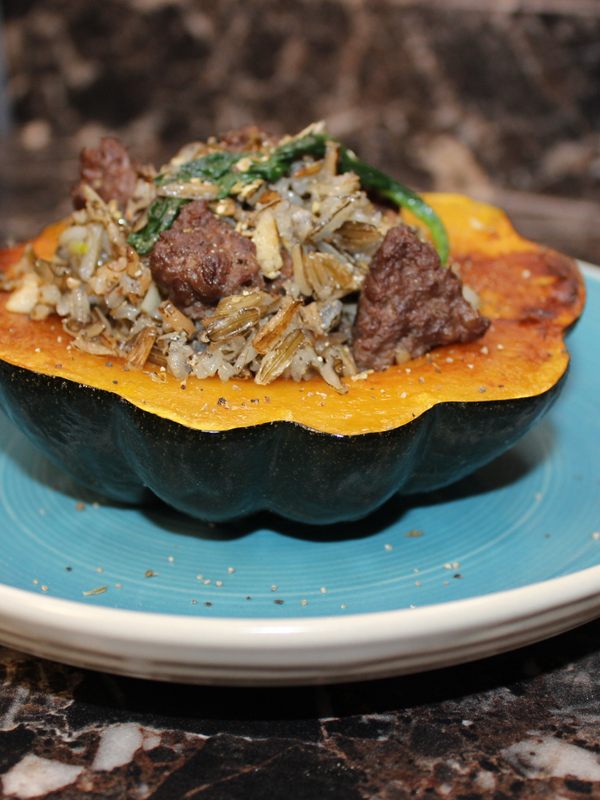 What We'll Do
In this four-part lecture series, learn about Indigenous foods, dishes, and agricultural and nutritional knowledge from across the continent.
Course Description
Join Mariah Gladstone, creator of Indigikitchen, for a four-part course covering the diversity of foods from across Turtle Island. Moving season by season, the structure of this class will highlight the earth's natural cycle and emphasize connections with our landscapes and bodies, with each session introducing us to a seasonal dish—with the aim of recognizing Indigenous wisdom from across the continent and learning ways to incorporate foods from our environment. By the end of our time together, you'll not only know how to prepare four seasonal dishes, but you'll have a better understanding of Native land management, agricultural practices, and Indigenous nutrition. 
Syllabus At A Glance
This course includes four total sessions, each lasting 1.5 hours on four consecutive Tuesdays beginning December 5 with a week off between the 3rd and 4th sessions.
Session 1 (Tuesday, 12/5, 8–9:30 PM ET)| Spring: Spring greens, maple, pine needle tea
Session 2 (Tuesday, 12/12, 8–9:30 PM ET)| Summer: Summer squash, peppers, fish, wild seasonings
Session 3 (Tuesday, 12/19, 8–9:30 PM ET)| Autumn: Wild game, berries, tomatoes, nuts and seeds
-week off-
Session 4 (Tuesday, 1/2, 8–9:30 PM ET)| Winter: Winter squash, root vegetables, rabbit
Between Sessions
Recipes will be sent out prior to each session so that anyone who would like to cook along during class can prepare ahead of time. (Cooking along is not a requirement!)
Course Materials
There are no materials required for this course, though students interested in cooking along during class will receive a list of ingredients to find or purchase in advance of each session.  
Pricing Options
This course is available at three ticket prices. This tiered pricing model is designed to increase access for a wider range of students as well as to support our instructors. In addition to tiered tickets, we offer a limited number of no-pay spots for students who would not otherwise be able to take this course. No-pay spots are selected via a randomized drawing two weeks before each section begins. For more information and to apply for a no-pay spot, please click here. To learn more about our pricing model and randomized selection process for no-pay spots, please visit our FAQ page.
Community Guidelines for Students
Please take a moment to review our community guidelines for students, which aim to share our classroom ethos and help set the stage for the best possible learning experience.
Atlas Obscura Online Courses
Our online courses offer opportunities for participants to emerge with new skills, knowledge, connections, and perspectives through multi-session classes designed and taught by expert instructors. Courses can take one of two forms: Seminars are intimate, interactive classes—capped at nine to 25 students—exploring topics and crafts through discussion, workshops, assignments, and in-class activities. We also offer lecture series that can be attended live, or viewed via a recording that will be shared within 72 hours after each session airs. Class recordings for lecture series will be available with a temporary password for up to two weeks following the final session of the course.
To learn more about our current course offerings, please visit www.atlasobscura.com/online-courses.
For answers to commonly asked questions, check out our FAQ page here.
Where We'll Be
Once registered, you'll receive a confirmation email from Eventbrite that will provide access to each class meeting. Please save the confirmation email as you'll use it to access all sessions of your course via Zoom.
About Your Instructor
Mariah Gladstone
Mariah Gladstone
Mariah Gladstone (Blackfeet, Cherokee) grew up in Northwest Montana. She graduated from Columbia University with a degree in Environmental Engineering and returned home where she developed Indigikitchen, an online resource for revitalizing Indigenous food systems. Mariah has been recognized as a Luce Indigenous Knowledge Fellow, a "Culture of Health Leader" through the Robert Wood Johnson Foundation, and an MIT Solve Indigenous Communities Fellow. She serves on the board of the FAST (Food Access and Sustainability Team) Blackfeet. Mariah completed her Master's Degree at SUNY - ESF through the Center for Native Peoples and the Environment.
What Else You Should Know
This lecture series is designed so students can participate live or watch a recording of each session, after it airs, at a time that is convenient for them. Sessions will take place live over Zoom, with dedicated Q&A segments for students to ask questions via video or chat. Within 72 hours after each session meets, students will receive access to a recording of the live session, which they can watch for up to two weeks after the course concludes.
Instructors may use Google Classroom to communicate with students outside of class. While students aren't required to use Google Classroom, instructors may use this platform to post resources, discussion questions, or assignments. This platform also offers a space for students to connect with one another about course material between sessions.
We provide closed captioning for all of our courses and can share transcripts upon request. Please reach out to us at experiences@atlasobscura.com if you have any questions, requests, or accessibility needs.