All
United States
Texas
Plano
The Atlas Obscura Guide To
Plano
2 Cool, Hidden, and Unusual Things to Do in Plano, Texas
Updated August 4, 2022
Unusual Attractions in Plano
In partnership with KAYAK
Plan Your Trip
In partnership with GetYourGuide
Unforgettable Experiences Nearby
Atlas Obscura Itineraries
6 Ways to Soak Up Plano's Art and Culture
Plano, Texas may get its name from the flat local terrain—plano is the Spanish term for "flat"—but this Dallas suburb is anything but boring. The town makes up part of the Dallas–Fort Worth metroplex, so it's an easy day or overnight trip if you're visiting the big city. Located in the Northeast region of the Lone Star State, Plano is a mid-sized city with big personality, offering plenty of history and culture, with dozens of restaurants, bars, and shops. It also has an impressive collection of sculptures and public art pieces, which make for an excellent way to see the city.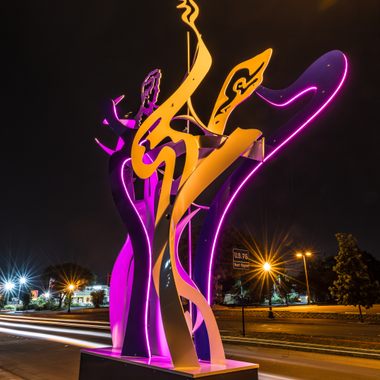 Explore Plano, Texas
Plano Leaderboard
Places Added
Places Edited
Join the Ranks!
Improve the Atlas with edits and photos.
Places Visited
Join the Ranks!
Visit a place in Plano.
See Fewer Ads
Become an Atlas Obscura member and experience far fewer ads and no pop-ups.
Learn More