18 Great Big Things That Are Both Big and Great
Atlas Obscura readers recommend their favorite oversized attractions.
What's better than a duck? An absolutely huge duck, of course! All around the world (though especially in the U.S., Canada, and Australia), you can find "world's biggest" versions of animals, fruits, everyday objects—essentially monuments designed make the mundane seem incredible. Erecting giant versions of things is such a popular pastime, in fact, that it's almost impossible to catalog them all (though we can think of at least one person who's giving it a go). Recently we asked Atlas Obscura readers in our Community forums to tell us about their own favorite big things. We got a large response.
Check out some of the best submissions below, and if you have a favorite "world's biggest" attraction of your own that you'd like to recommend, head over to the forums, and keep the conversation going! It's always a great time to be a great big thing.
---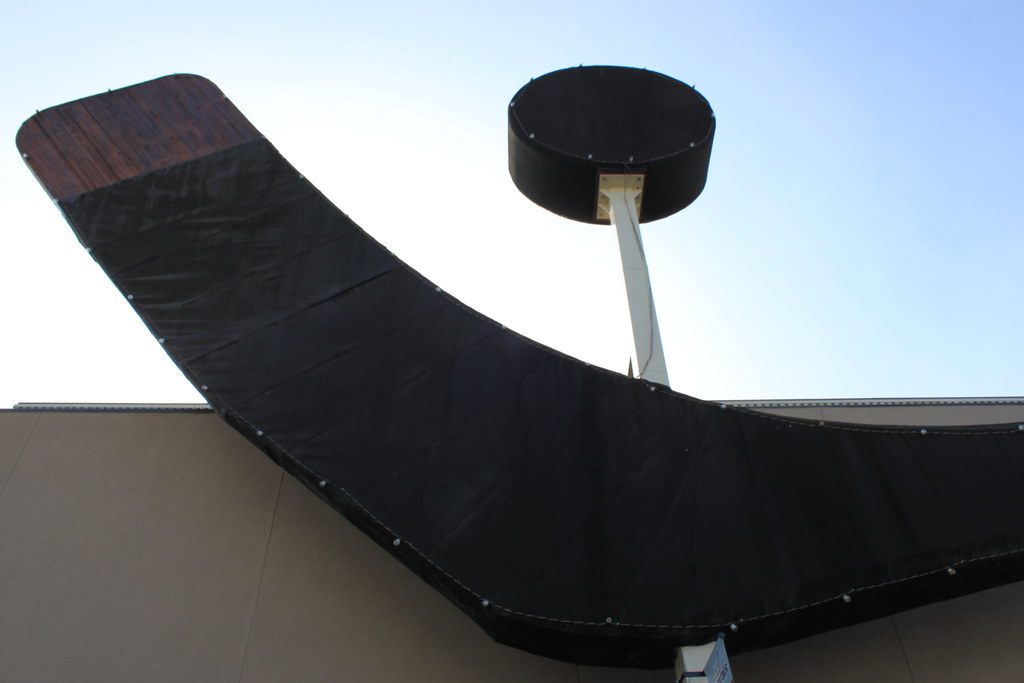 Duncan, British Columbia
"Duncan, British Columbia, has the world's largest hockey stick and puck." — LeighE
---
Alamogordo, New Mexico
"Giant Pistachio, north of Alamogordo on Highway 54, in New Mexico." — Asta
---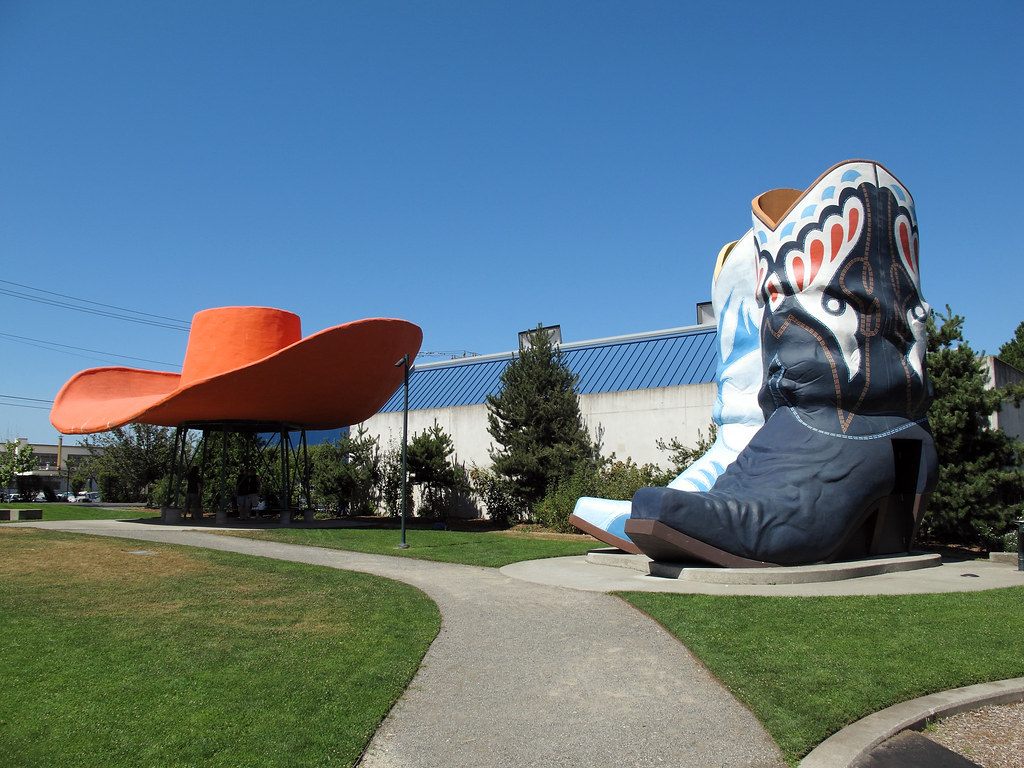 Seattle, Washington
"The Hat 'n' Boots, originally at this gas station in Seattle (hat hung over the office, and boots held the bathrooms). They were later restored and transferred to Oxbow Park." — Asta
---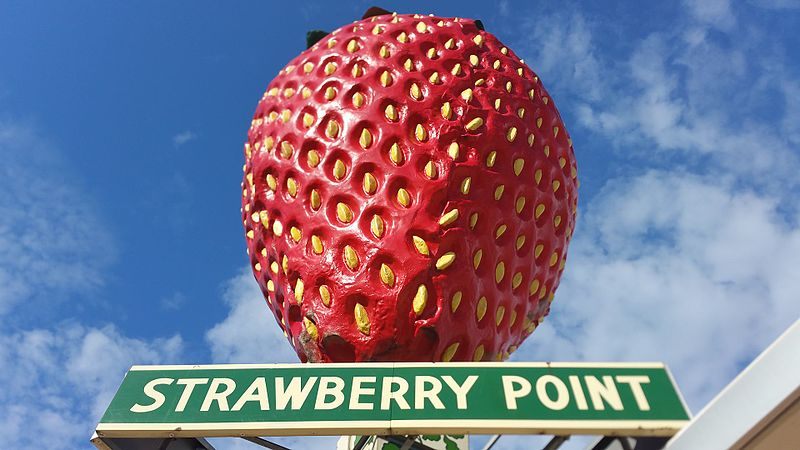 Giant Strawberry
Strawberry Point, Iowa
"The 15-feet-tall painted sculpture in front of City Hall." — Asta
---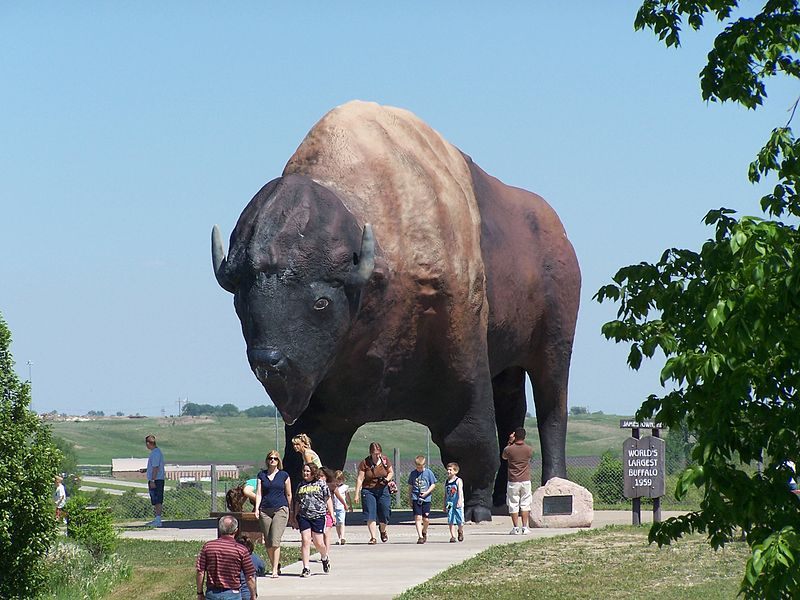 Giant Buffalo
Jamestown, North Dakota
— Asta
---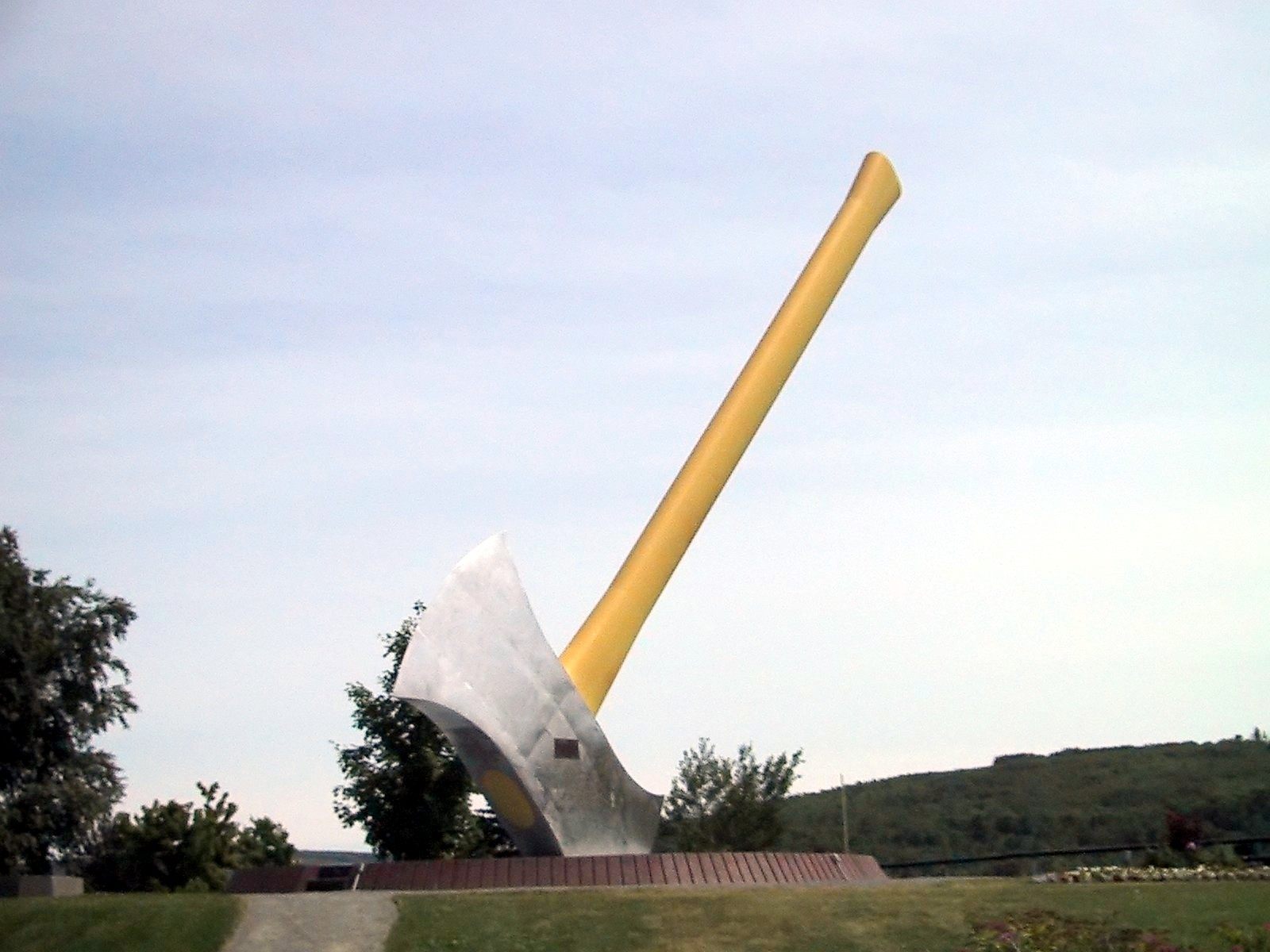 Nackawic, New Brunswick
— Asta
---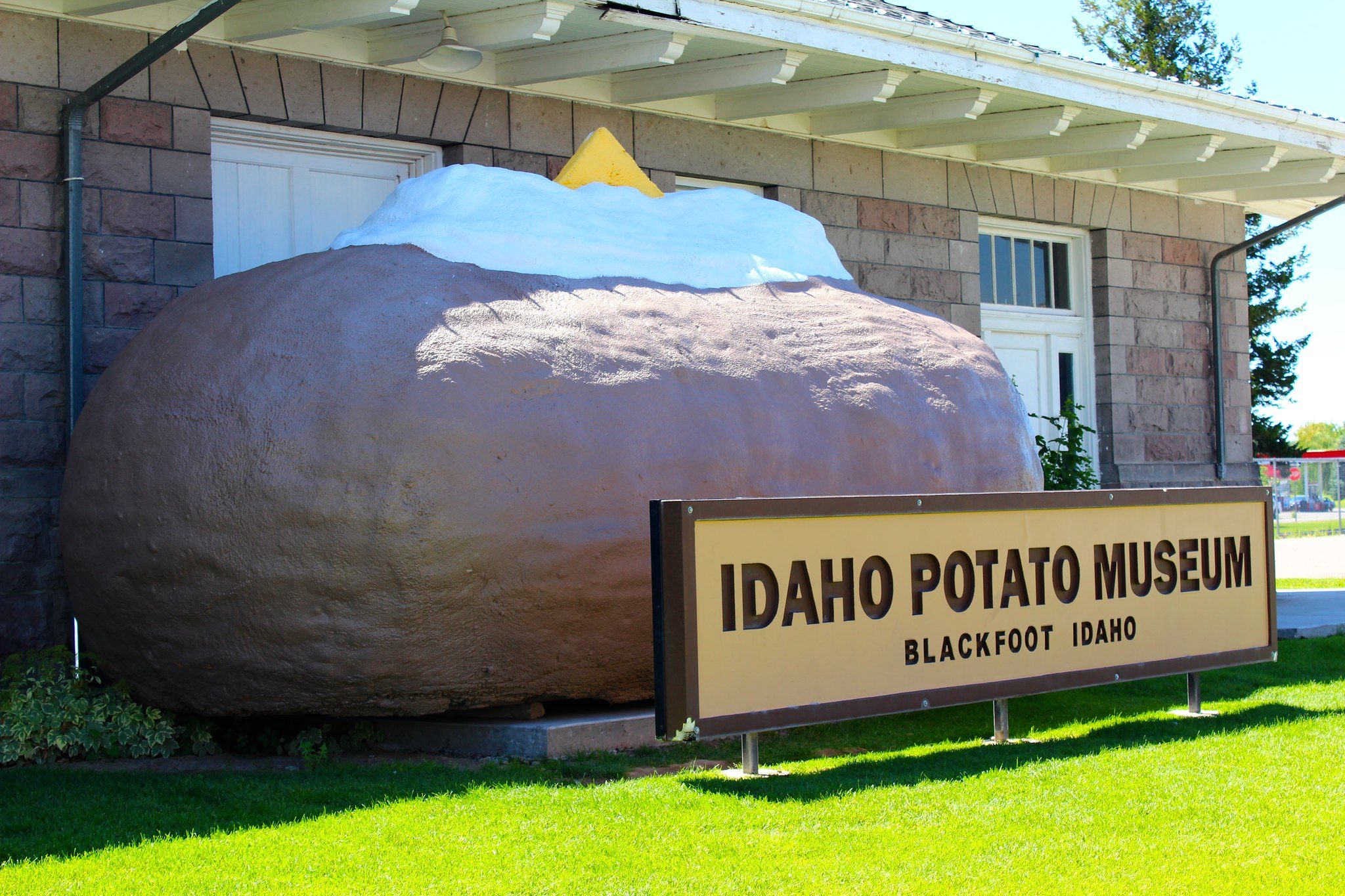 Blackfoot, Idaho
"GIANT POTATO." — annacborg
---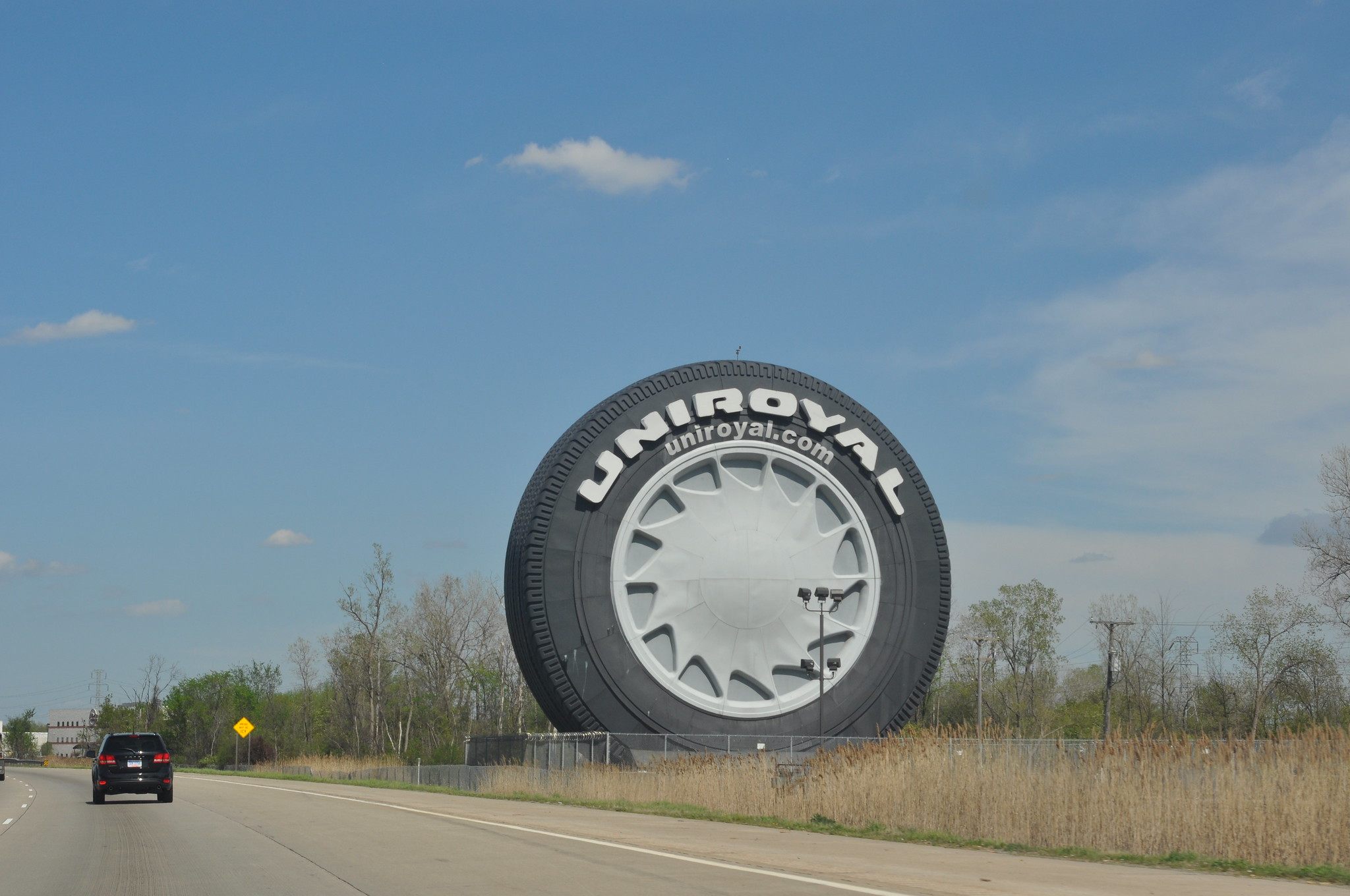 Allen Park, Michigan
"Maybe not my favorite, but a fun one none-the-less. It can be found along Interstate 94 West, between the Southfield Freeway Interchange and Outer Drive overpass in Allen Park, Michigan. It was created by the Uniroyal Tire Company for the 1964 New York World's Fair, as a Ferris wheel." — PQPP3
---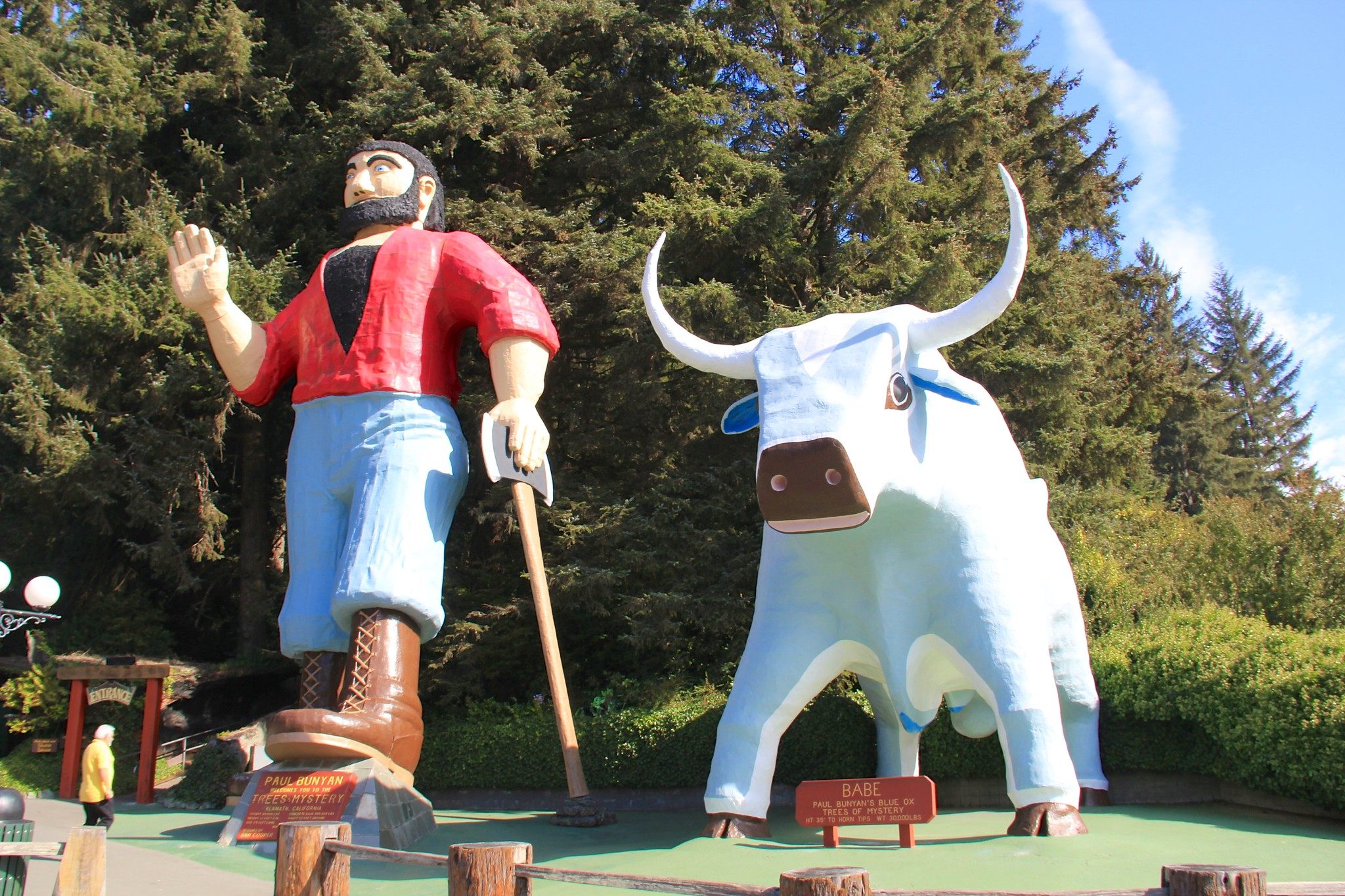 Paul Bunyan and Babe the Blue Ox
Klamath, California
"I was sure I had more of these, but particularly the Brobdingnagian Paul Bunyan and Babe at Trees of Mystery outside of Crescent City, California." — MisterCustomer
---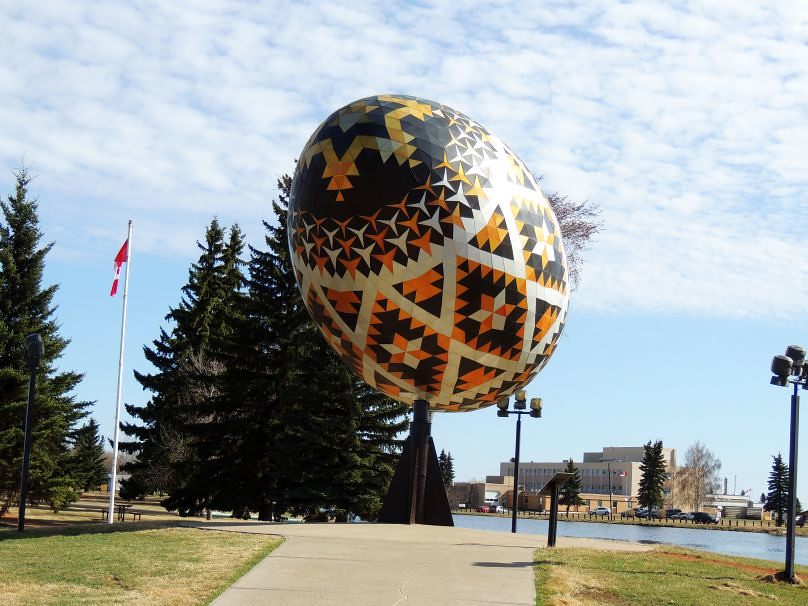 Vegreville, Alberta
"The world's largest pysanka is in Vegreville, Alberta, Canada." — ronlavoie
---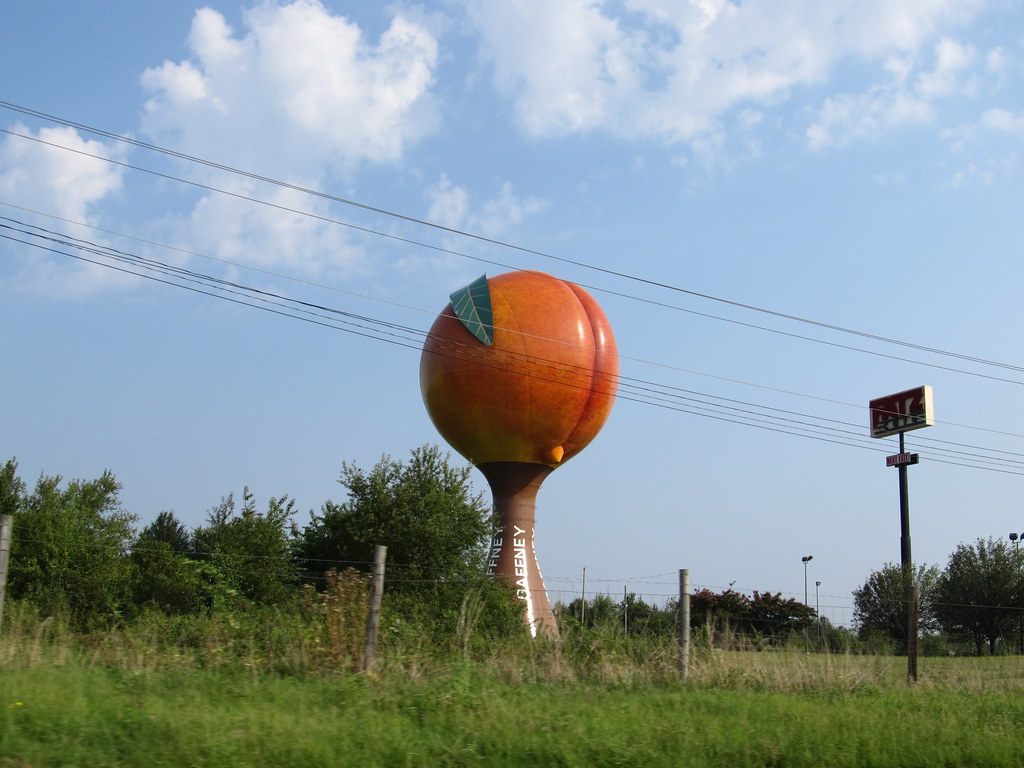 Gaffney, South Carolina
"The Peachoid, in Gaffney, South Carolina! My family drives past it almost every year, and never fails to gawk at it." — quinnm321
---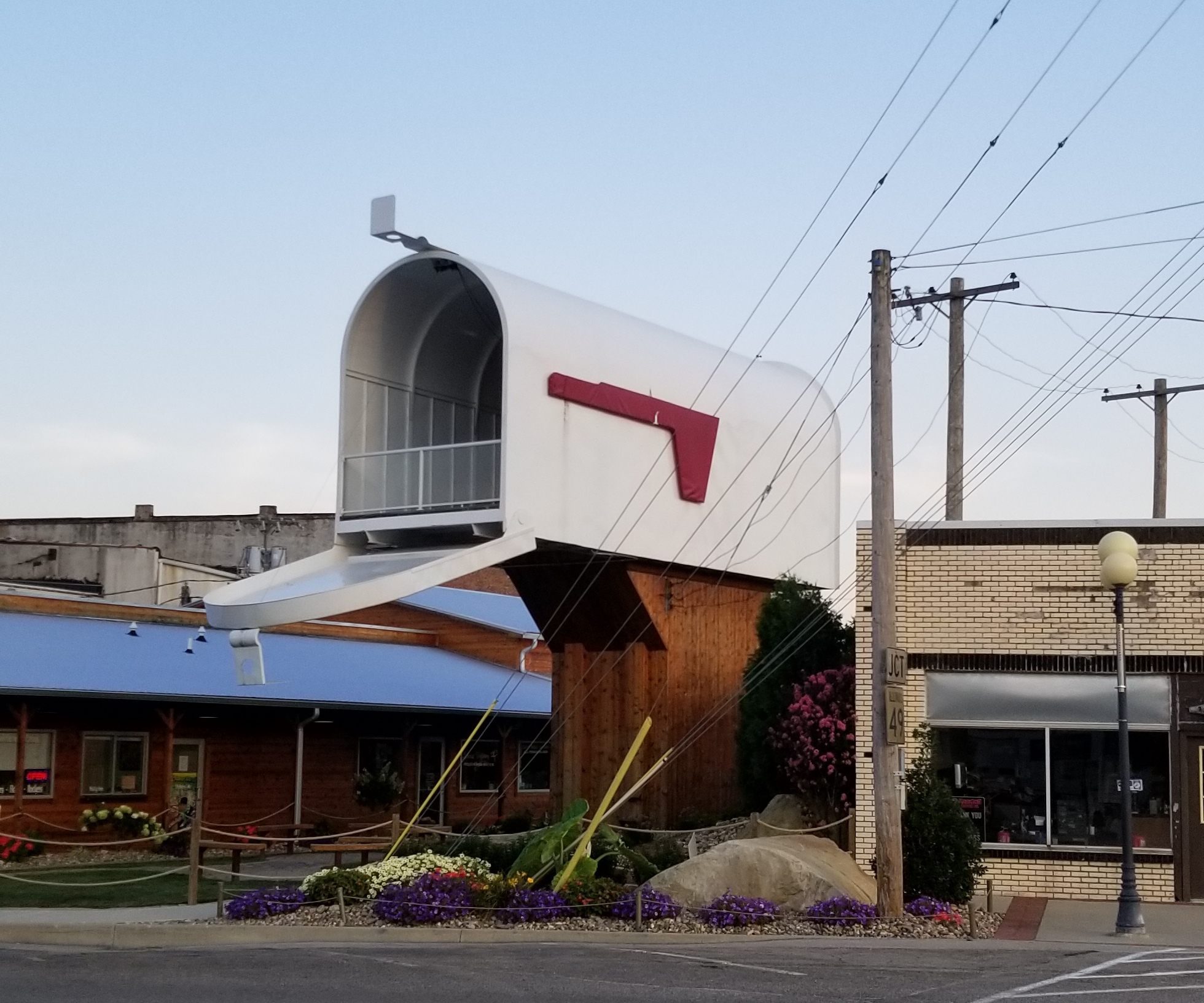 Casey, Illinois
"The tiny town of Casey, Illinois, along Highway 70, about an hour from Indiana, is home to seven of the world's largest things (verified by Guinness) and a bunch of other big stuff. Golf tee, knitting needles, crochet hook, wind chimes, mailbox, rocking chair, wooden shoes. My family discovered it by accident a few years ago and we return once in a while to see what they have added." — JeffSTL
---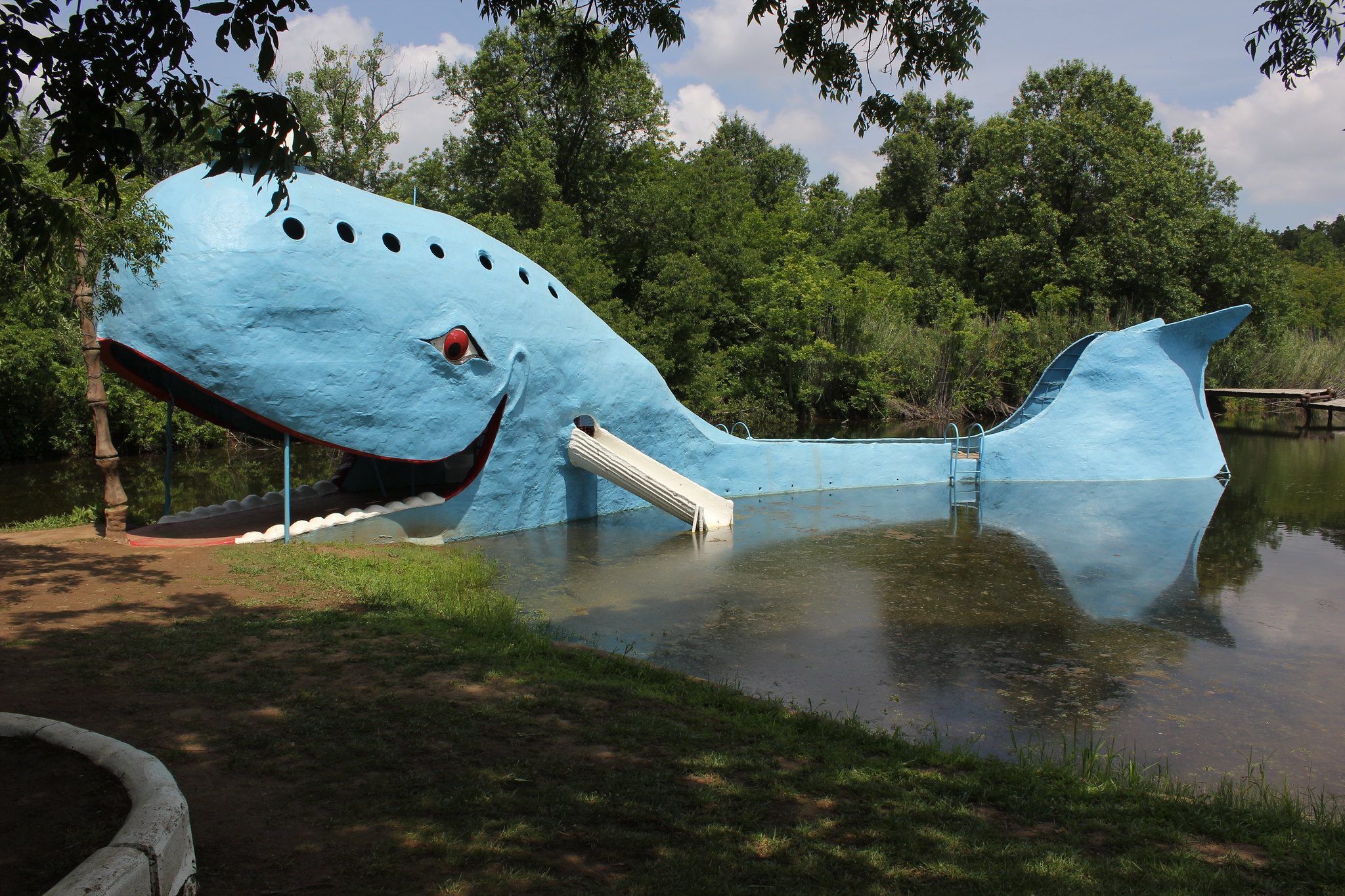 Catoosa, Oklahoma
"Next time you're in Tulsa, pack a picnic lunch and head for the Blue Whale." — maddie_on_the_move
---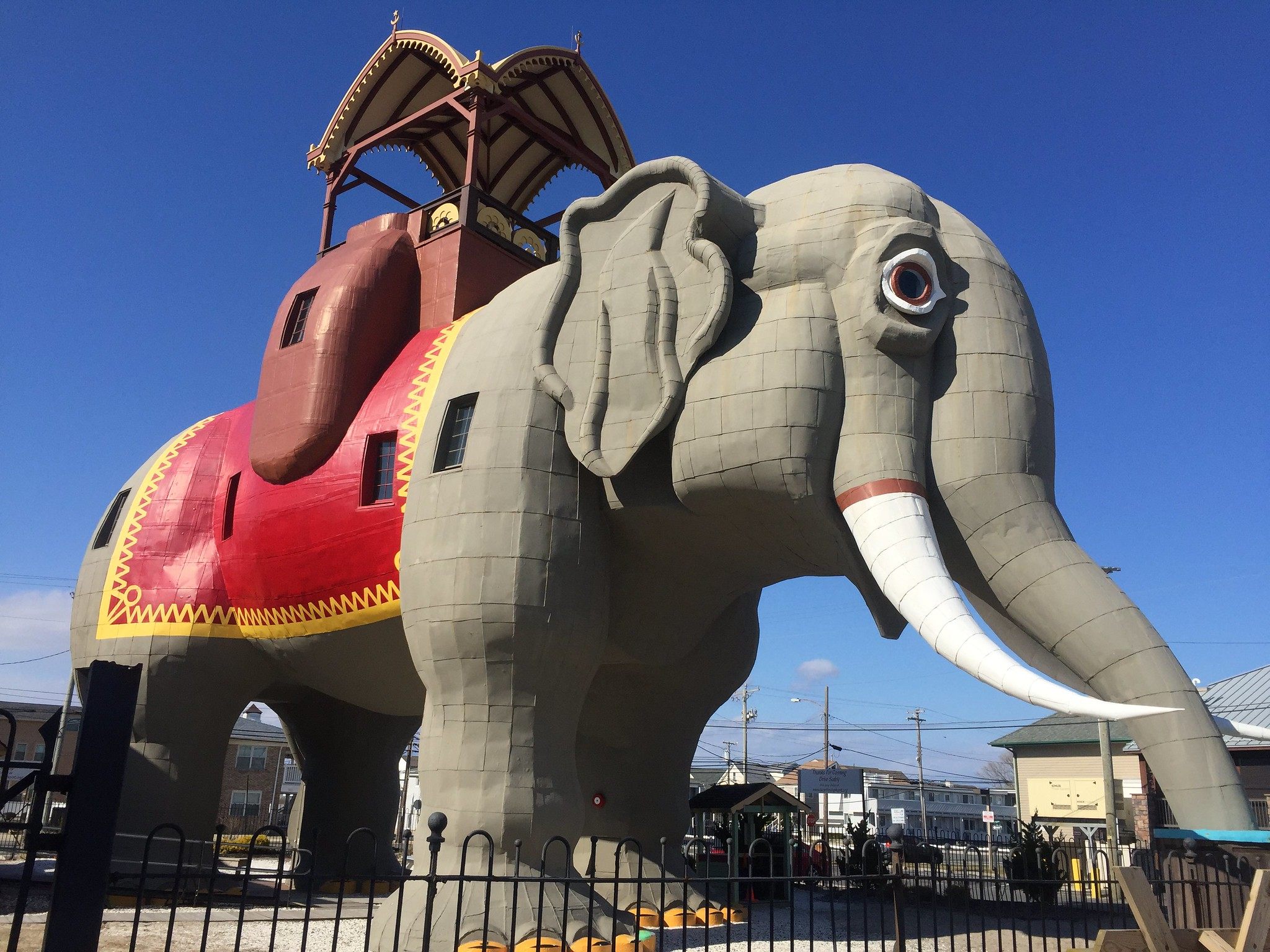 Margate, New Jersey
"Lucy the Elephant in Margate, New Jersey." — bowmancheryl
---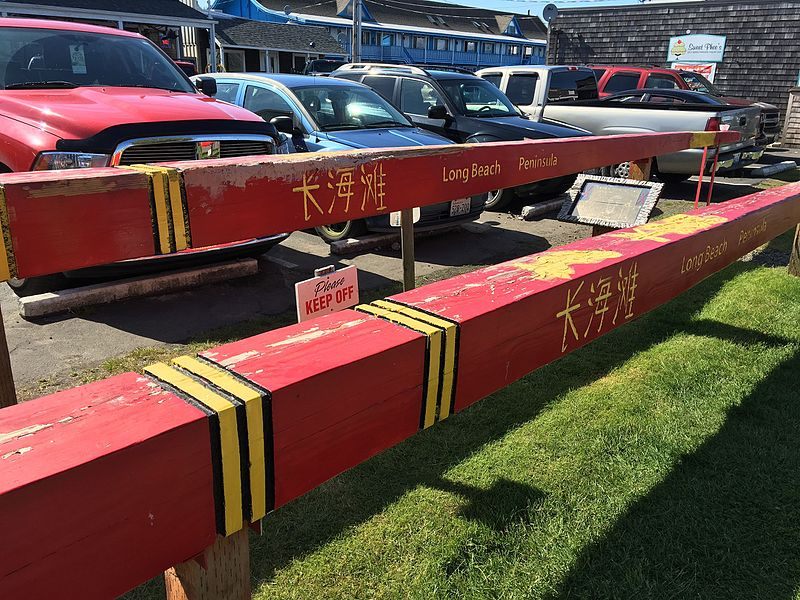 World's Largest Chopsticks
Long Beach, Washington
"Also, right across the street at the amazing Marsh's Free Museum (home of Jake the Alligator Man) there are a pair of the world's largest chopsticks right in front." — val
---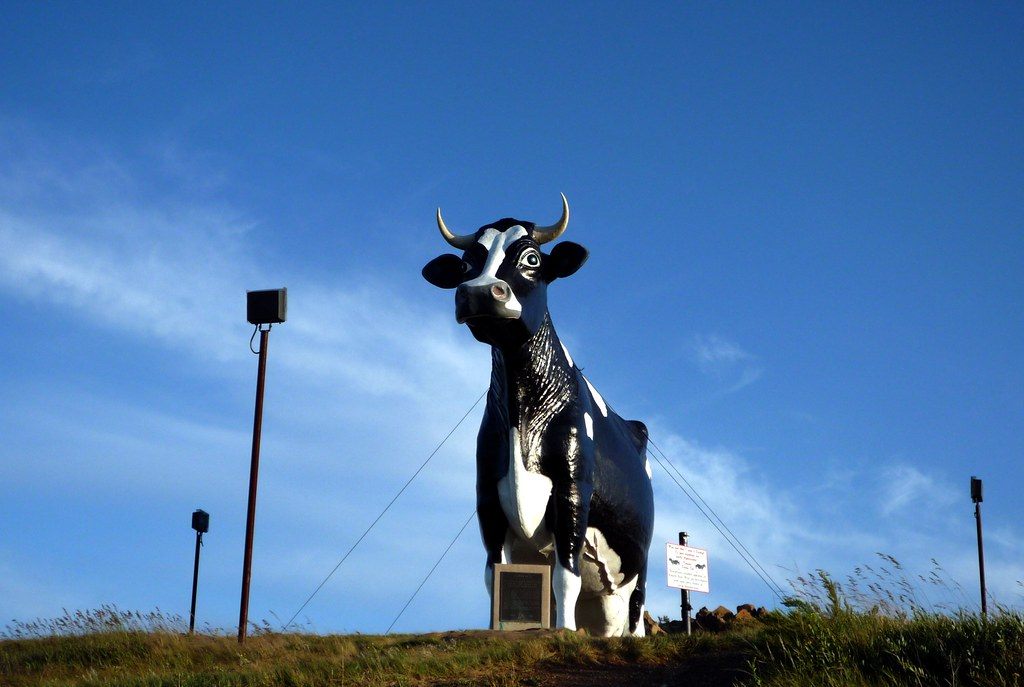 New Salem, North Dakota
"In addition to the world's largest bison in Jamestown, North Dakota, and the sculptures on the Enchanted Highway posted by another reader, I-94 also hosts Salem Sue, the world's largest cow in New Salem, North Dakota." — val
---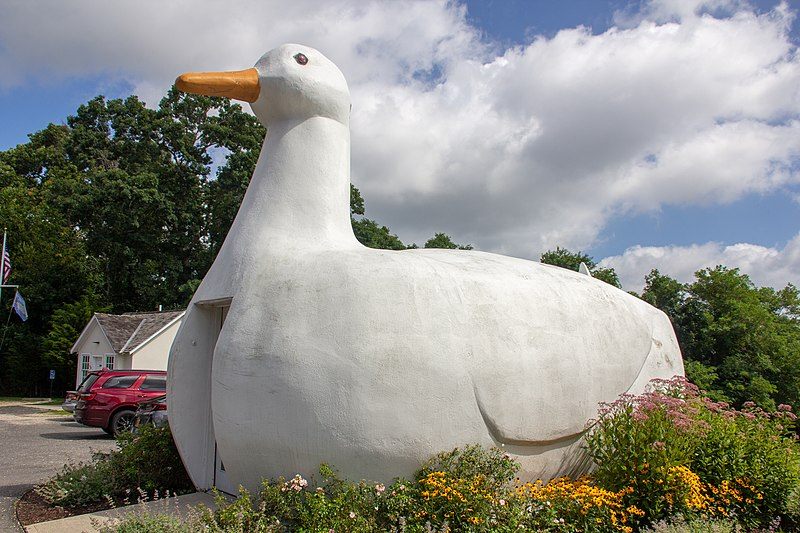 Flanders, New York
"I'm certain I've mentioned this before in another thread, but I love the Flanders Duck on Long Island. Much cuter than most oversized road attractions I think!" — maren
---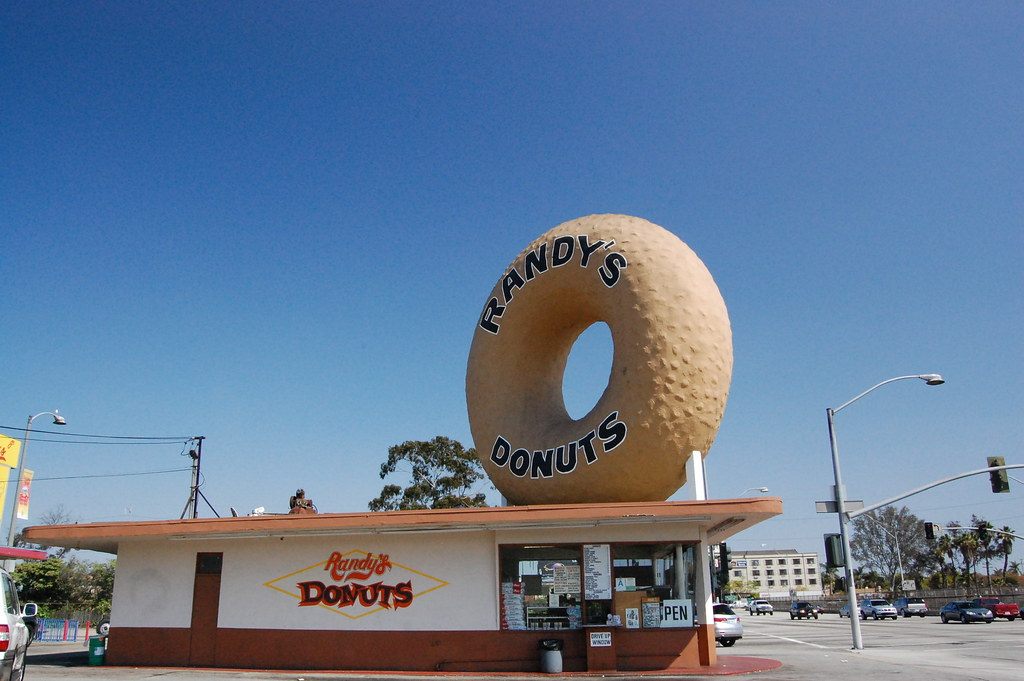 Inglewood, California
"Don't know how I could have overlooked this as an Angeleno, but Randy's Donuts and FREE THE TAIL-O-THE-PUP!" — MisterCustomer
Responses have been edited for length and clarity.