2017's Most Unusual New Memorials and Monuments
Supermarket cats, rainbow crosswalks, tricked-out Jerry Orbach tribute cars, and more.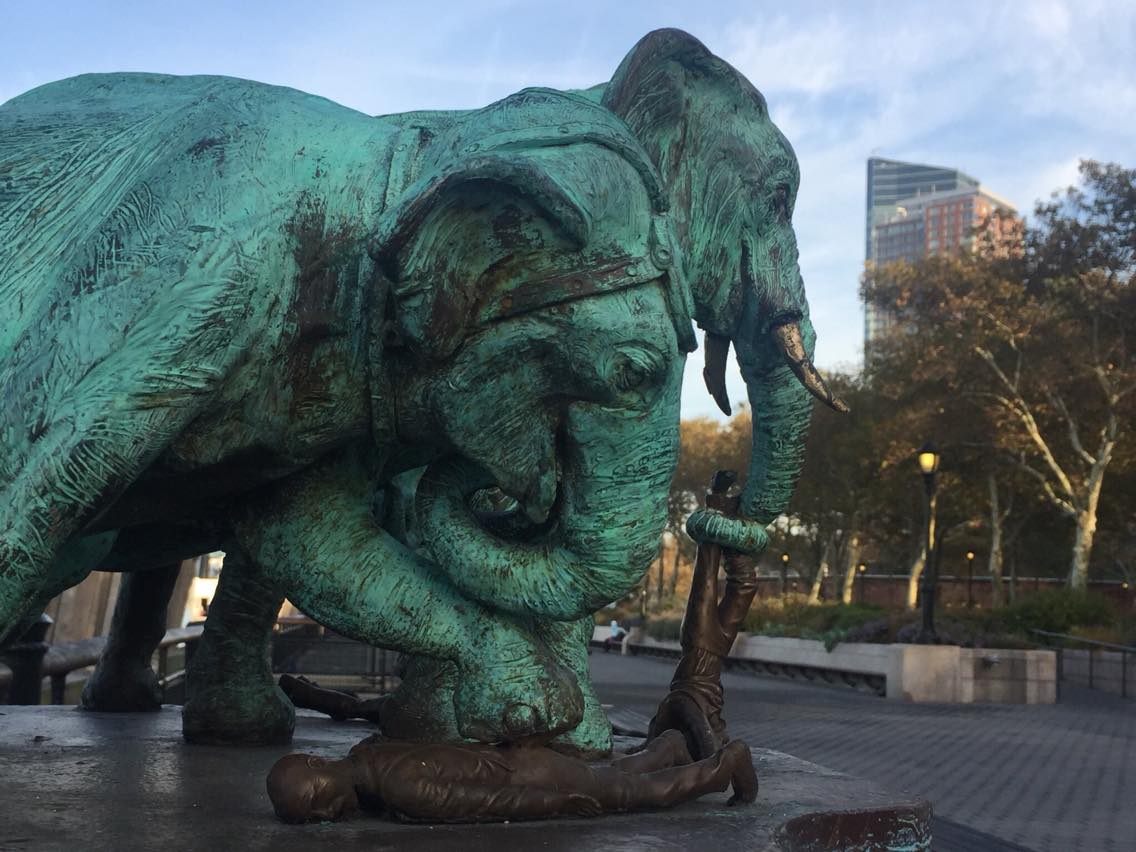 In 2017, if a memorial or monument was in the news, it was probably getting argued over, pulled down, or otherwise serving as a flashpoint for long-overdue debate. With so much attention focused on historic statues, some interesting new ones got a little bit less love. Here are some of our favorites.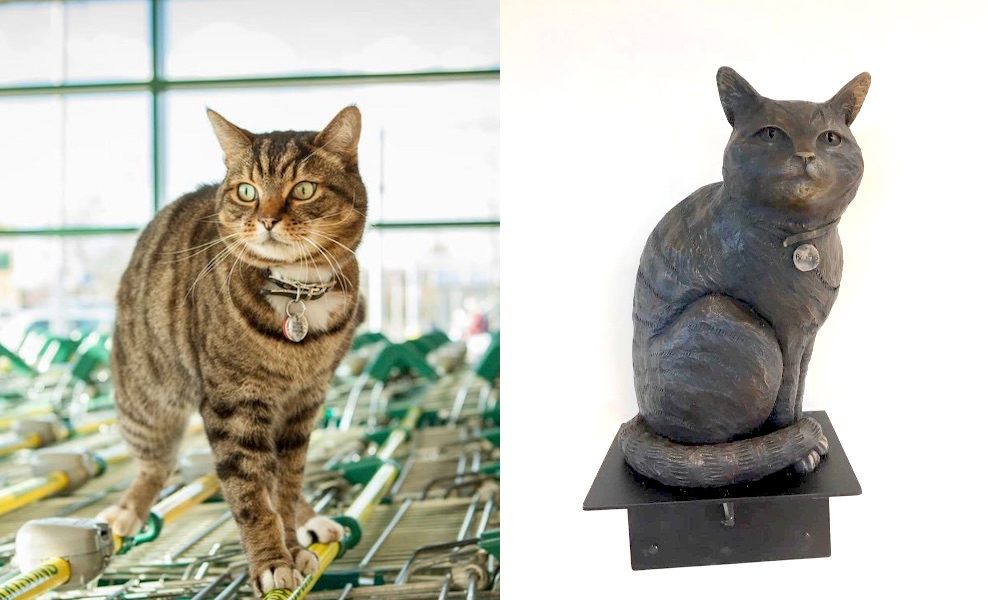 Brutus "The Morrisons Cat" Memorial Statue
Saltney, Wales
Brutus, an auburn tabby who spent most of his life in a Morrisons supermarket in Saltney, Wales, loved to steal tidbits from the fish counter, hide in gaps on the shelves, and leap into customer's carts to investigate their purchases. In other words, he was a typical neighborhood cat. But he was especially beloved: when he died of kidney disease this past January, his caretakers, fans, and neighbors began raising money to build a memorial statue. Response was swift, and by September, a bronze likeness of Brutus had been installed at the store. With his statue, Brutus joins such feline luminaries as Tombili the Chill Cat, the prowling Cats of York, and, soon, Félicette, the first cat in space.
---
Christopher "Biggie" Wallace Courts
Brooklyn, New York
When the Notorious B.I.G. was a kid, he shot hoops in Crispus Attucks Playground, a park near his apartment in Clinton Hill, Brooklyn. This past August—after years of lobbying by his mother, Voletta Wallace, and City Councilmember Robert Cornegy—the city officially renamed the park's basketball court "Christopher 'Biggie' Wallace Courts." "I don't care who lives here," Cornegy said during the opening ceremony, which included a ribbon cutting and a DJ. "You come in this park, you're gonna have to know who Biggie Smalls was."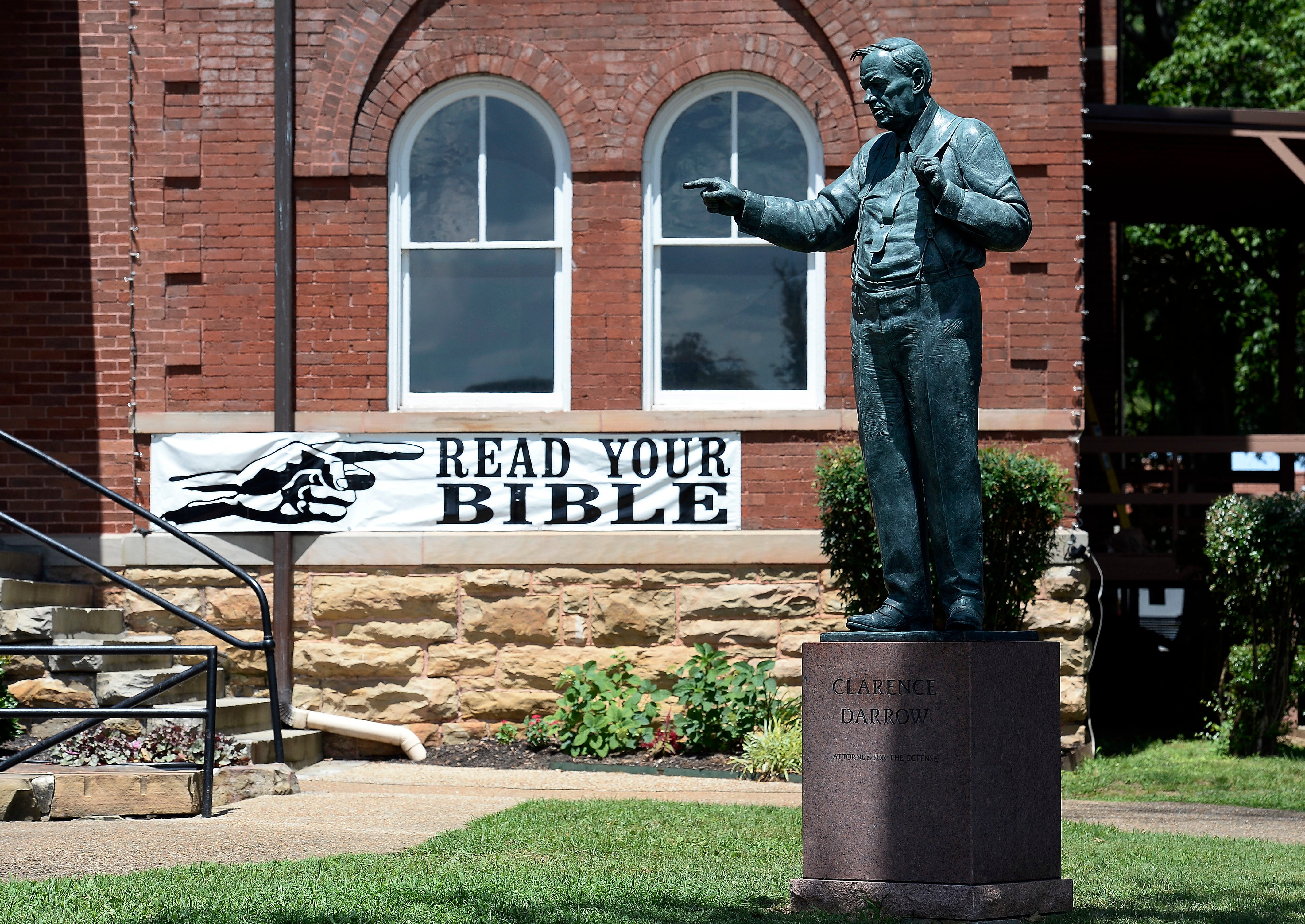 Clarence Darrow Statue
Dayton, Tennessee
In 1925, the town of Dayton, Tennessee, hosted the Scopes Monkey Trial, a showy court case that pitted the state of Tennessee against substitute teacher John T. Scopes, and served as a proxy for debates about evolution raging all over the country. Twelve years ago, Dayton put a statue of William Jennings Bryan, who won the initial case on the state's behalf, outside the local courthouse. This year, a statue of his opponent—the lawyer Clarence Darrow, who lost despite some very impassioned arguments against Biblical literalism—finally joined him. The addition, which was funded by the Freedom From Religion Foundation, has sparked some religion-vs.-science controversy of its own. But both statues, thus far, have remained silent.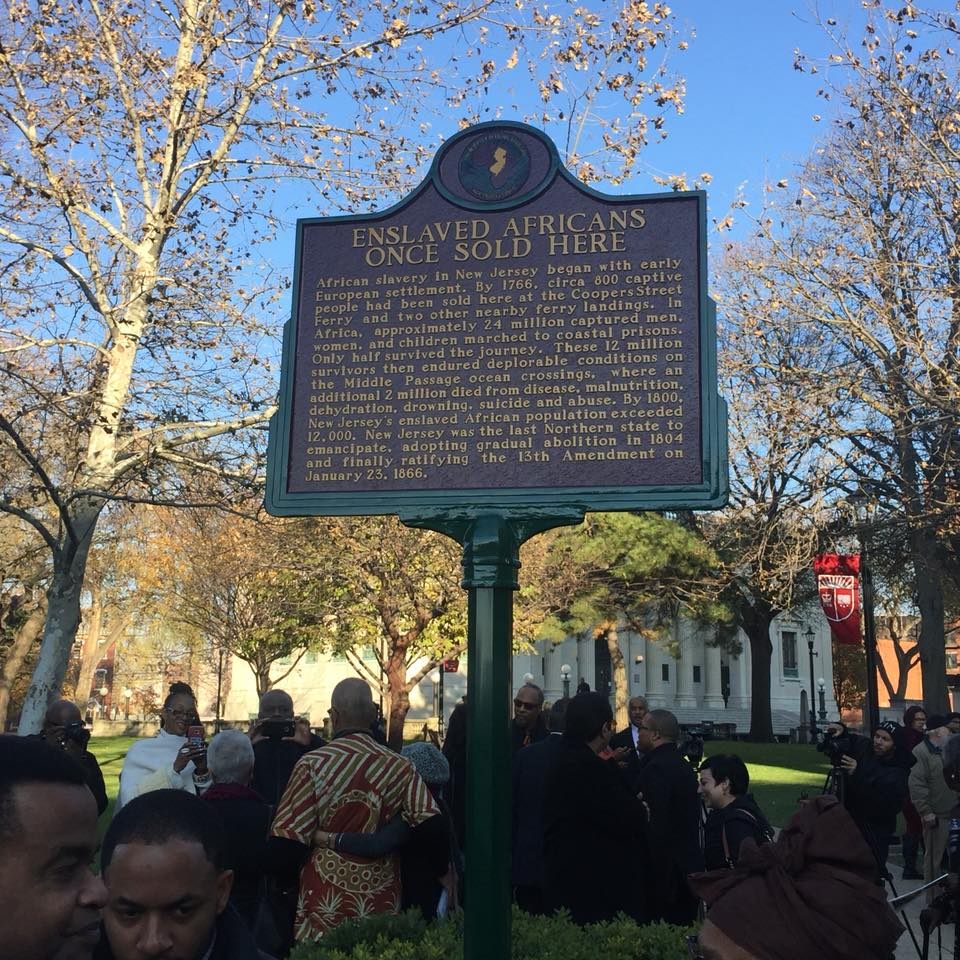 Slave Trade Historical Marker
Camden, New Jersey
Every city has its fair share of historic plaques, staid-looking iron squares that detail events from long ago. But one that went up in Camden, New Jersey, this year is particularly striking: It marks the site of the city's first documented auction of enslaved people, in 1727. "Slaves were sold. Right here," Senator Cory Booker emphasized to a crowd at the dedication ceremony in November. "It's part of our history. It must be remembered." Two additional plaques will go up in Camden this coming spring. The Middle Passage Ceremonies and Port Markers Project, which helped fund the installation, has at least 33 more places around the country where they hope to put them, so look for more in 2018.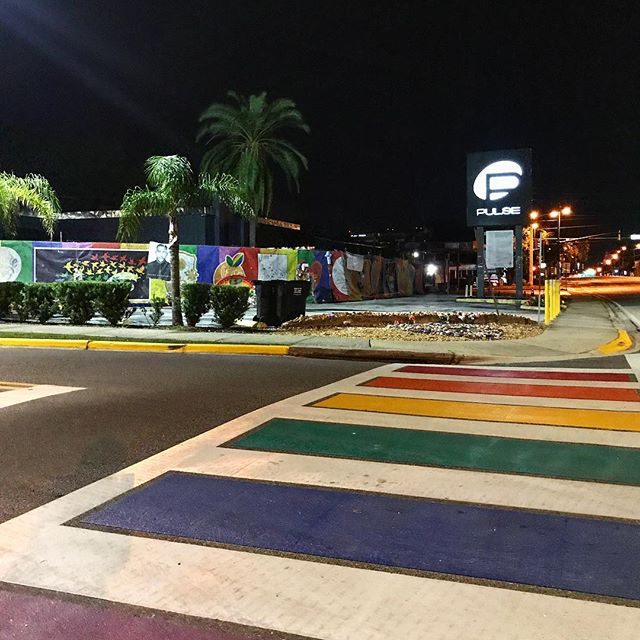 Rainbow Crosswalk
Orlando, Florida
Immediately after the horrific shooting at Pulse Nightclub in June of 2016, the Orlando community began turning the area around the club into a space of mourning and commemoration. Earlier this year, the club's founder announced plans for a permanent memorial and museum at the site. In the meantime, this past October, the city heeded the call of thousands of petition-signers and repainted the crosswalk outside of Pulse overnight. It's now a bright rainbow, embedding a message of LGBTQ love and acceptance directly into the street.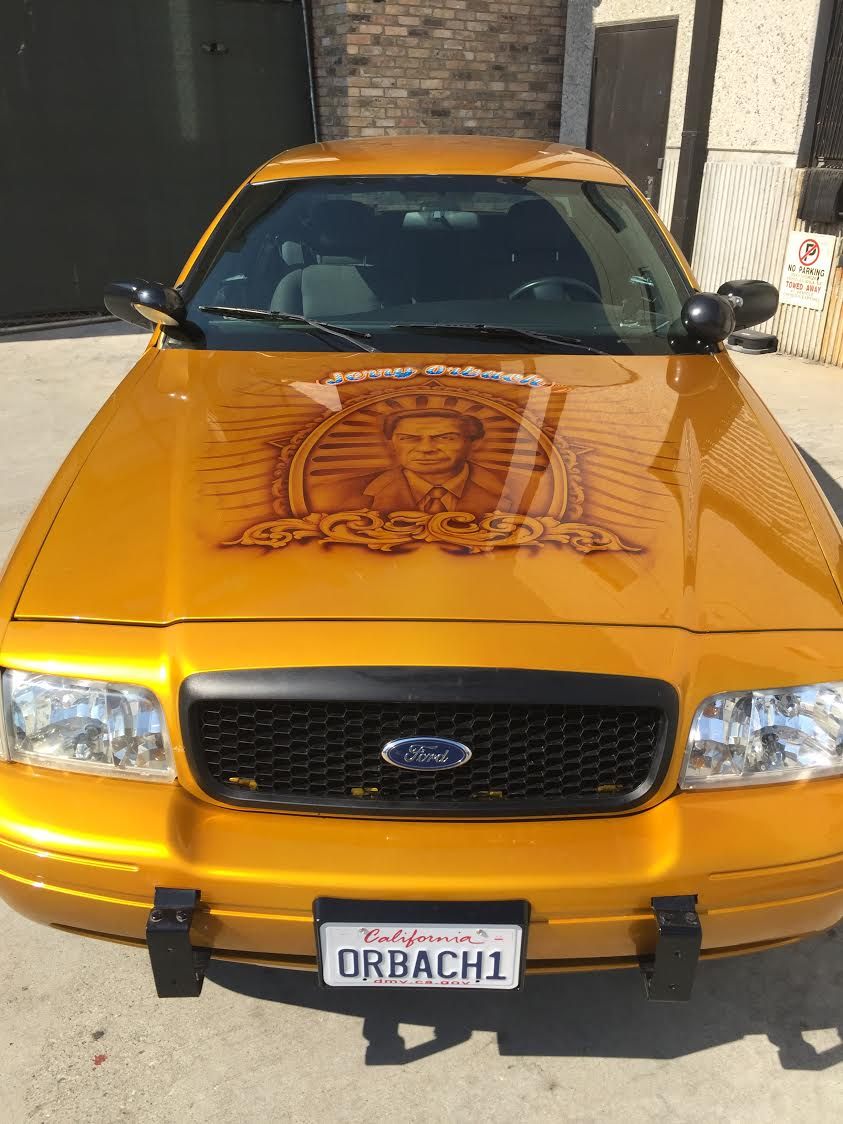 The Jerry Orbach Memorial Art Car
Los Angeles, California
Jerry Orbach, the actor who brought to life beloved Law & Order detective Lennie Briscoe, died in 2004. But this year, he hit the streets again, thanks to superfan Brandon Bird. After a successful crowdfunding campaign, Bird transformed a 2008 Ford Crown Victoria into a tricked-out tribute to Orbach, complete with a shiny gold paint job, an "ORBACH1" vanity plate, and airbrushed scenes in which the actor is flanked, variously, by a the New York City skyline, a garland of roses, and an eagle. "I owe a lot of good things in my life to Jerry Orbach," Bird told Jalopnik. This is pretty decent payback.
Dragon Quest Monument
Sumoto, Japan
Dragon Quest—the beloved granddaddy of the fantasy role-playing video game—may never die. But it did turn 30 recently, and that's a lot of sword-swinging and slime-fighting. To celebrate, this past July, game creator Yuji Horii unveiled a Dragon Quest monument in his home city of Sumoto, Japan. It features a sword, a shield, and, of course, a smiling, bug-eyed slime, a low-level monster that is considered the game's mascot.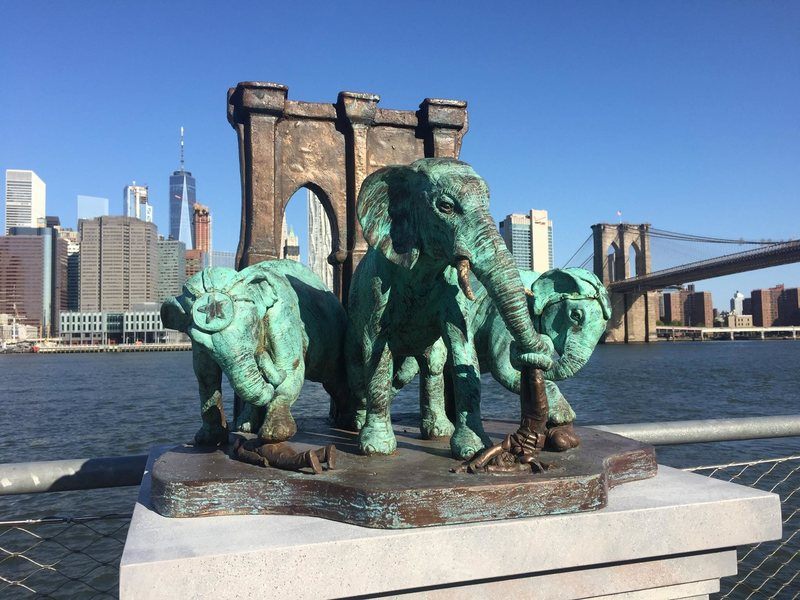 Brooklyn Bridge Elephant Stampede Memorial
Brooklyn, New York
It might take a few glances at the Brooklyn Bridge Elephant Stampede Memorial to figure out that something is off. It's convincingly somber, its front plaque detailing that fateful 1929 day a trio of circus pachyderms trampled pedestrians on the Brooklyn bridge. It's also well-made, with instantly-recognizable bridge pylons and a convincing patina. Eventually, though, you realize the trick: the stampede never existed, and the statue is yet another coup by prankster-sculptor Joseph Reginella, also the mastermind behind the Staten Island Ferry Octopus Disaster Memorial. It's actually made of painted styrofoam, but the effect is rock solid.